Well, to say that 2020 has been surreal is, um, quite the understatement of the year …
While I know there isn't some magical switch that will "turn off" 2020 and everything will go back to "normal" as of January 1st, I have found myself becoming more hopeful for the future for the first time throughout this pandemic.
The main source of my newfound hope was seeing actual data that showed me my readers were genuinely interested in the words I wrote and ideas I shared this year and THAT touched my heart SO deeply.  YOU gave me the gift of feeling like I actually had a sense of purpose throughout this tumultuous year and for that, I'll forever be grateful.
For last year's roundup post, I listed the Top 10 Most-Read Blog Posts of 2019 based upon data showing the most-visited blog posts.
But this year, I chose to shake things up a little (it's still 2020 after all …) and use data showing the posts that readers read from start to finish.   These are the numbers that showed me that y'all sat and stayed on this blog awhile and, hopefully, that made your days just a little bit brighter and beautiful.
So come along and check out the Top 10 longest-read blog posts of 2020!
– No. 10 –
HIGH-END LOOKS FOR LESS:  STUDIO MCGEE'S
CRESTVIEW HOUSE ENTRYWAY

EXCERPT:   A couple of weeks ago, Studio McGee posted photos on their blog of their ridiculously beautiful Crestview House remodel project.
STOP READING! You seriously need to go check out that blog post right now to see the amazing Before and After transformation – it will blow you away! I can't believe it's the same house. 
I really appreciate the home's minimalist design and the fact that the designers were still able to pack a visual punch that is beyond stunning and classic.   The homeowners must be over the moon with their "new" home!
– No. 9 –
"TO COFFEE TABLE, OR NOT TO COFFEE
TABLE, THAT IS THE QUESTION:"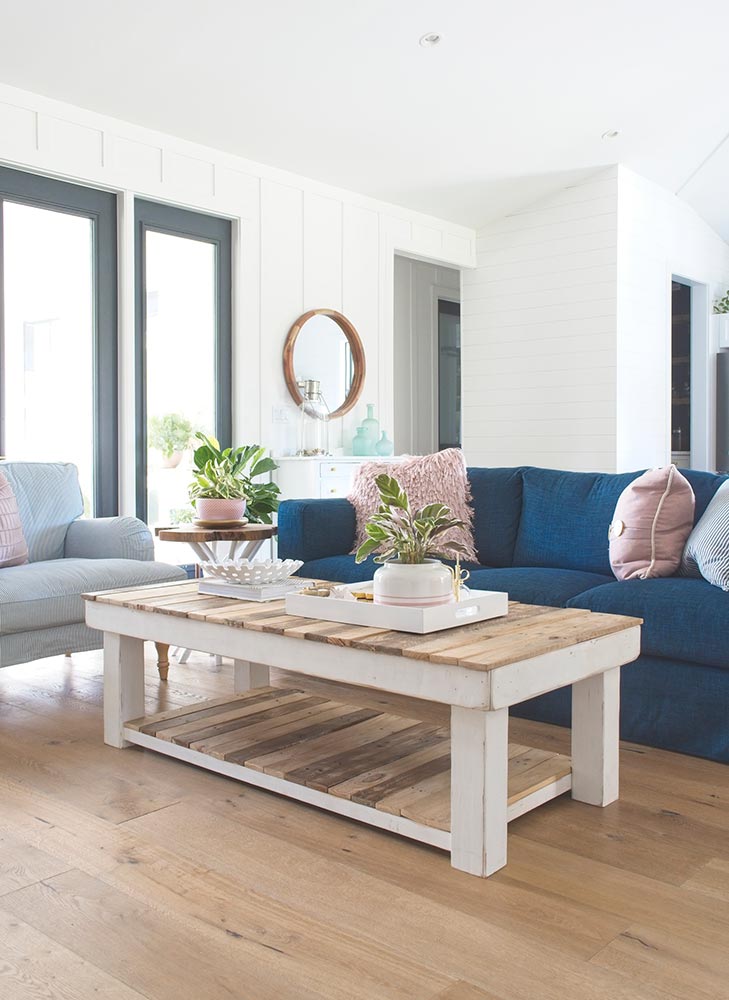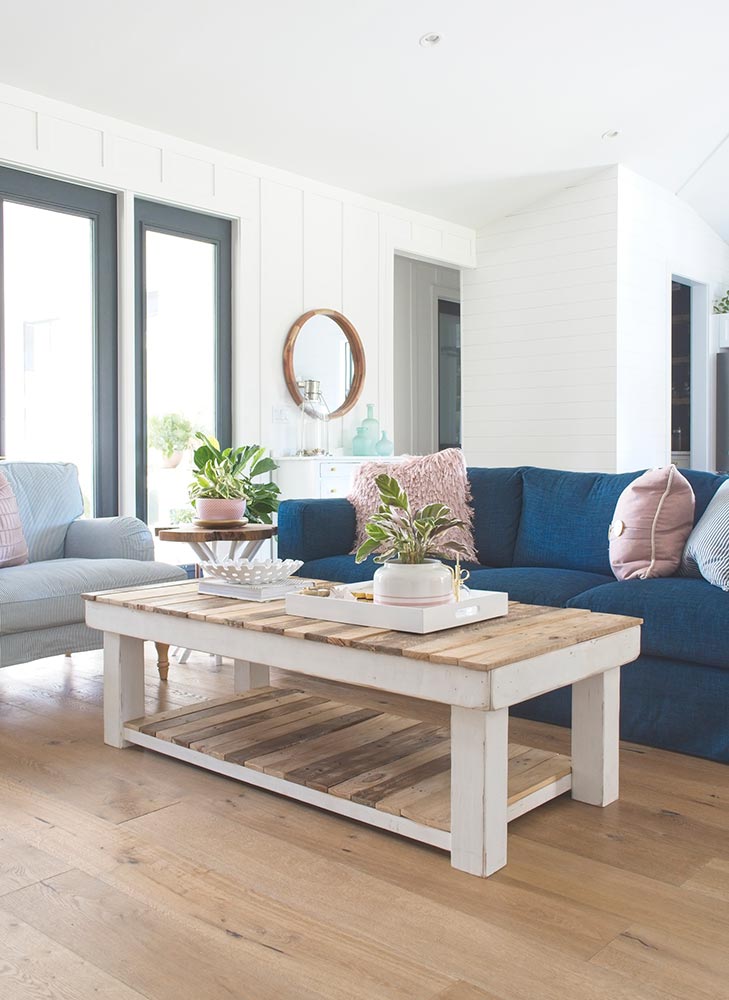 EXCERPT:  Sometimes, I get a little antsy with our home so I end up moving crap around just to get a feeling of fresh design without spending any money.  I'll take one chair and switch it with one in another room; I'll move plants around to different spots;  or I'll just spray paint random shit gold for a quick design high.
But I've been feeling stuck on making a decision about our living room – I'm just not sure which way to go this time.  I usually make design decisions in less than a day, especially when I give myself 3 options.  But this constant debate has been rambling around my cavernous brain for quite some time now:  coffee table – yay or nay?
– No. 8 –
SANCTUARY'S TOP 10 MOST-READ
BLOG POSTS OF 2019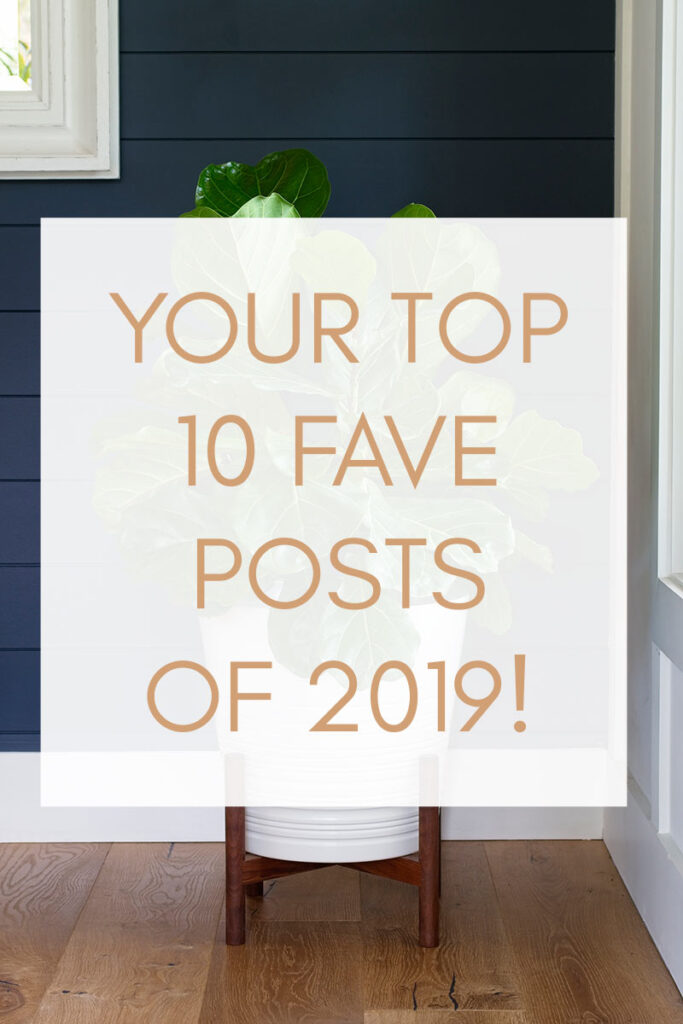 EXCERPT:  Good lawd, I can't believe it's actually 2020 – can you?!  This is STILL blowing my mind, 3 days after "celebrating" New Year's Eve which for me, was falling asleep to Grace & Frankie around 10 pm.
Anyway, if you're new to Sanctuary, welcome!  And if you've been following me for a while now, THANK YOU, THANK YOU, THANK YOU!  I'm so grateful you chose to follow my blog because I know there are TONS of awesome interior design blogs out there.
And what better way to celebrate this brand new year than to celebrate Sanctuary's readers' top 10 fave blog posts of 2019!  Let's get started!
– No. 7 –
HOW TO CREATE YOUR HOME'S PERFECT COLOR
PALETTE – PASTEL ITALIAN VILLA EDITION

EXCERPT:  Welcome to this edition of "Color Me Happy – How to Create Your Home's Perfect Color Palette!"
If you didn't read the DeVol Kitchens edition, click here to check out the dark & moody color palette I created using a photo from one of their legendary English Cottage kitchens. You can also find more Color Me Happy editions here and if you want to read about my exact step-by-step process, make sure to start here.
With spring quickly approaching, I thought I'd create a palette using some fun & happy pastel colors that instantly make you feel all warm and fuzzy inside!
– No. 6 –
HIGH-END LOOK FOR LESS: AMBER LEWIS INTERIORS'
CLIENT DOUBLE THUMBS UP LIVING ROOM INSPO
EXCERPT:  Welcome back to my "High End Looks for Less" monthly feature where I scour the web to find interior design projects that inspire the hell out of me, but not my itty bitty bank account.
Click here to read last month's Studio McGee edition in case you missed it – the soothing bedroom they designed is beyond gorgeous.
The majority of people (such as myself) can't afford to replicate these high-end rooms, but we still desire to achieve the same look and those feel-good vibes these perfectly-designed rooms give us.
So my goal is to show you that with a little bit of imaginative interpretation and a LOT of product sourcing, these high-end looks can be achieved for a fraction of the inspiration room's estimated budget!
– No. 5 –
UPDATE ON MAKING MY BABY
FIDDLE LEAF FIG PLANTS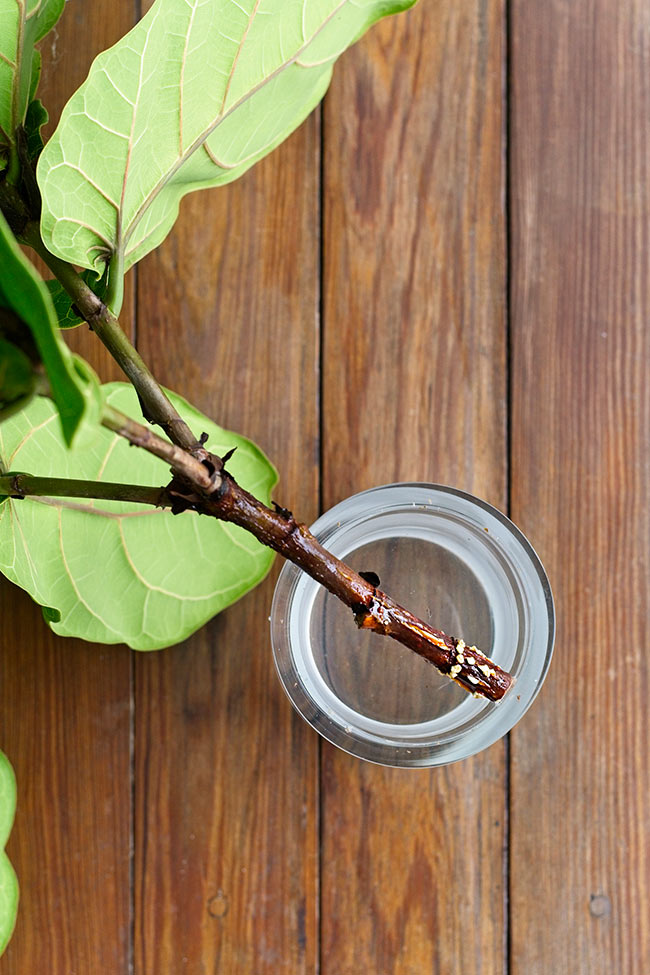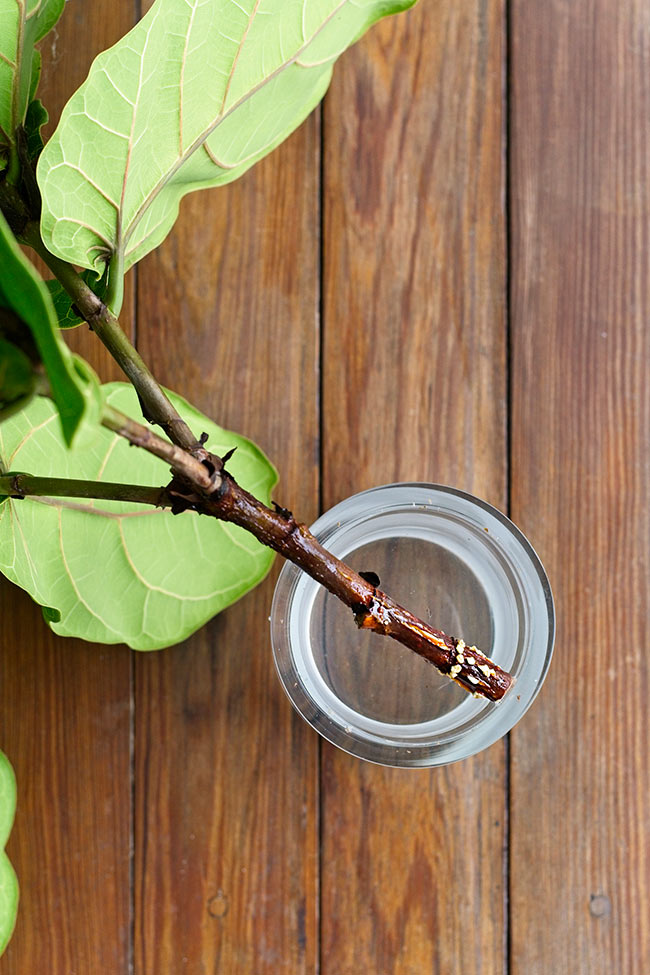 EXCERPT:  I've never been a person that enjoys sitting down for too long – I get bored incredibly fast.
Instead, I try to eek out every minute of every day and you'll usually find me puttering around the house working on projects, playing my guitar or beating the hell outta my drums until it's time to go to bed.
One of the things I really love doing while puttering around is taking care of my 50 or so houseplants.  I find it incredibly relaxing and rewarding, especially when making little green plant babies!
– No. 4 –
HIGH-END LOOKS FOR LESS: STUDIO MCGEE'S
SWAN LAKE HOUSE BEDROOM


Image Source:  Studio McGee
EXCERPT:
When I first started planning the entire interior design and build of our current modern farmhouse back in 2016, I started an Instagram account and started saving any interior design images that inspired me.
I started to notice that similar images seemed to catch my eye and the majority of them were from Studio McGee.  I couldn't get enough of their light, bright and airy spaces and the way they mixed metals – sheer perfection! They already had a pretty big following at the time (around 75,000 or so), and it was way before they opened up their current online and brick-and-mortar shops (I'm beyond thrilled for all of their successes!).
– No. 3 –
5 DREAMY OLD FIXER-UPPER HOUSES
IN FLORIDA I'M OBSESSED WITH!
Image Source:  Realtor.com
EXCERPT:  I've been BEYOND OBSESSED with old houses for well over three decades now. I can still remember the exact experience in my childhood that sparked my fascination and wonder with these architectural treasures.
I was about 12 years old and a cousin of mine and I had a sleepover at her aunt's house in Elmhurst, Illinois (near Chicago's O'Hare Airport).  It was the first time I'd ever stayed in a 100-year old home and it was beyond UH-MAZING and such a treat!  There was SO much character in that house and every room, nook & cranny felt absolutely magical to me.
– No. 2 –
16 LARGE BOHO STYLE AREA RUGS
UNDER $600 I KNOW YOU'LL LOVE!
Image Source:  Target
EXCERPT:  RUGS! RUGS! RUGS!
That's all that's been on my mind lately because I've been helping my client, Ellen, find the perfect rug for her new family den/library space we're in the process of creating.
Also, I've been wanting a rug for my own living room for quite some time now.  We haven't used any rugs in our homes for the last 15 years because our cat, Oliver, LOVED peeing on rugs – like it was his job.  
– No. 1 –
MY DESIGN STYLE DEFINED. WELL, SORT OF …
PART I: CALIFORNIA CASUAL STYLE

EXCERPT:  Last year, when I was discussing my vision for Sanctuary with The Hubs, he asked me what my design style actually is since it can't really be nailed into one category.  So here's what I came up with to best describe my current design style:
#CALISCANDIMIDMODBOBEACHCOTFARMGLAM
I know what you're thinking – "Michelle, WTF is this word diarrhea you just crapped out?"  Sure, I could use "eclectic" as a style but what fun would THAT be? Plus, it's so much easier to say than #caliscandimidmodbobeachcotfarmglam and I really enjoy making people squirm. 
And there ya have it! Sanctuary's Top 10 longest-read blog posts of 2020 based upon data compiled from Google Analytics.
If you have any future blog post ideas, feel free to contact me – I'm always open to learning how I may serve my readers' needs even better.
Thank you so much for following my blog and for letting me help you create your own lived-in, loved-in spaces!