Welcome to the latest edition of "Color Me Happy – How to Create Your Home's Perfect Color Palette."
If you didn't read the French Farmhouse edition, click here to check out the refreshing color palette I created using a photo of a farmhouse in the French Countryside as inspiration. Hubba hubba.
You can also find more "Color Me Happy" editions here and if you want to read about my exact step-by-step process, make sure to start here.
For this edition, I decided to make it a little more challenging so I asked my newsletter subscribers to submit their favorite inspiration photos and they didn't disappoint!
THIS EDITION'S INSPIRATION:
A READER-SUBMITTED INSPO PHOTO
I'm constantly on Pinterest searching for interesting color combinations for either my graphic design or interior design projects but it was SO much fun having someone else choose the inspiration photo for me this time!
When Karyn from South Carolina sent me the photo of Blue Barn and Cottage's adorable dining room pictured above, I immediately felt a calm, yet happy, energy in that space and I couldn't wait to start creating a design palette.
I designed a bedroom mood board using the beautiful color palette from this inspiration photo so dive in and check it out!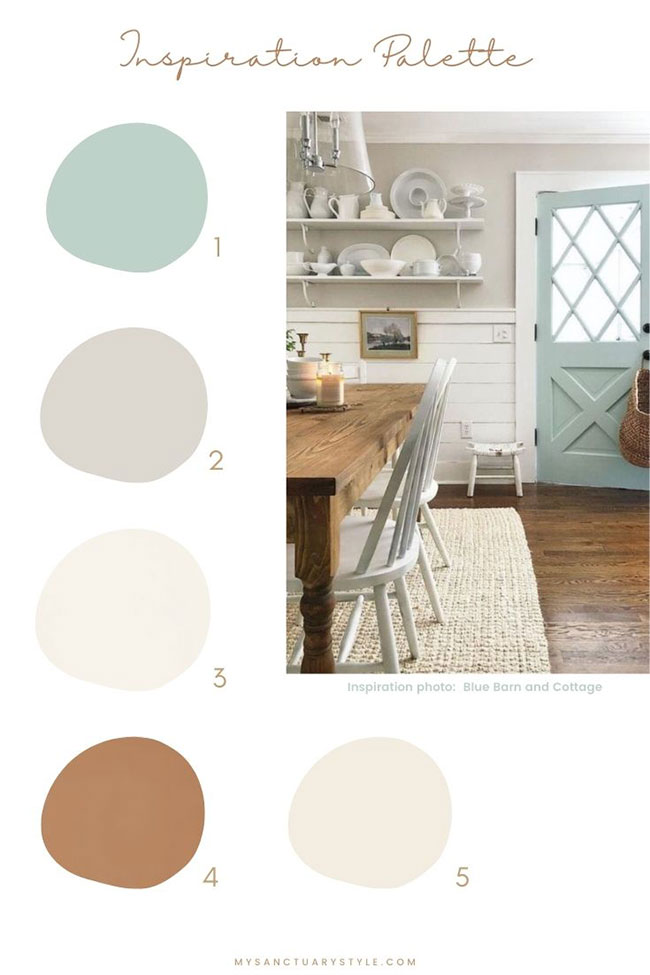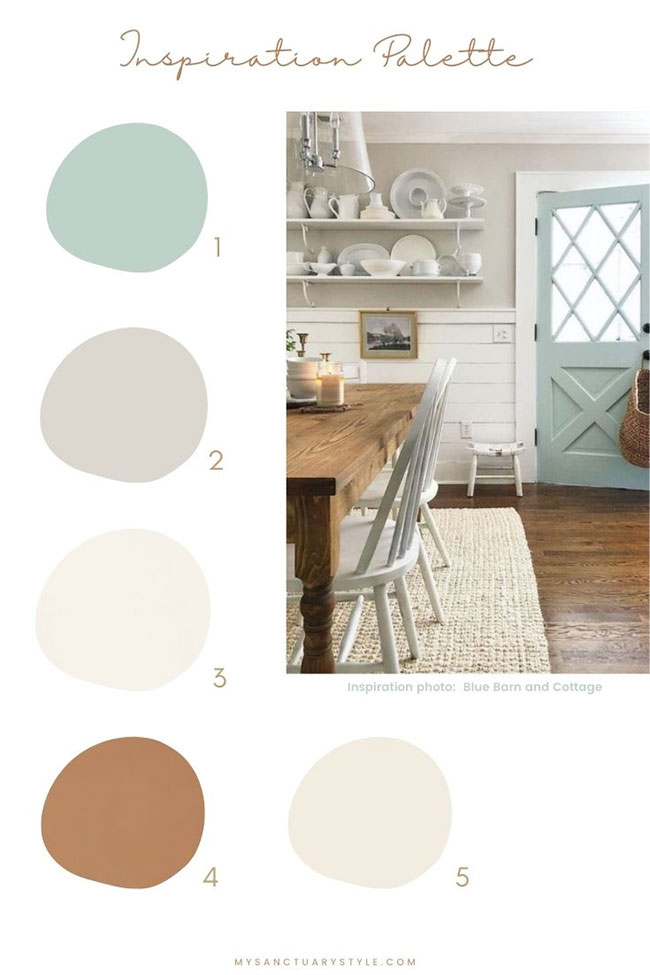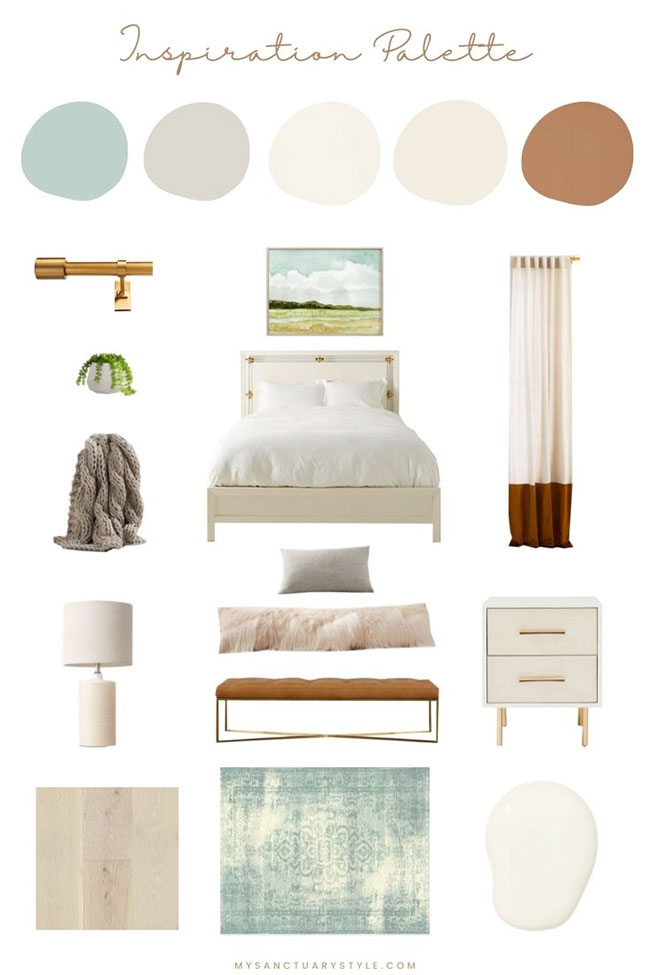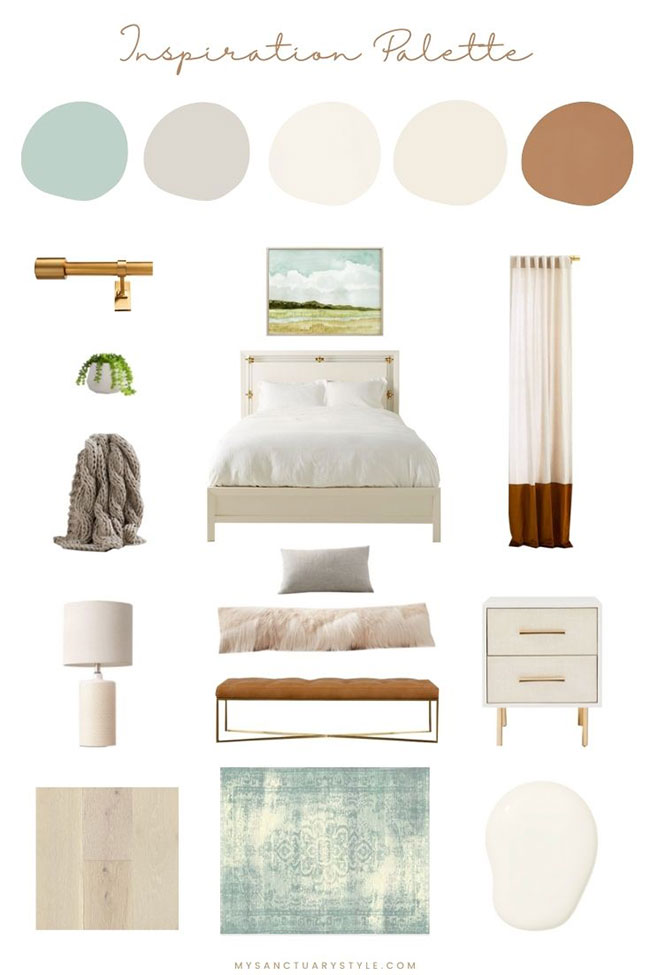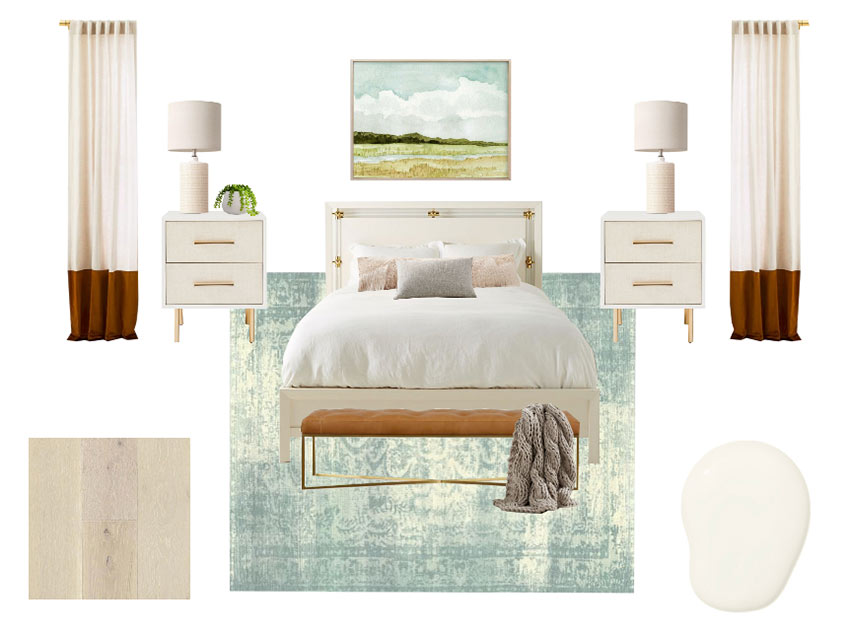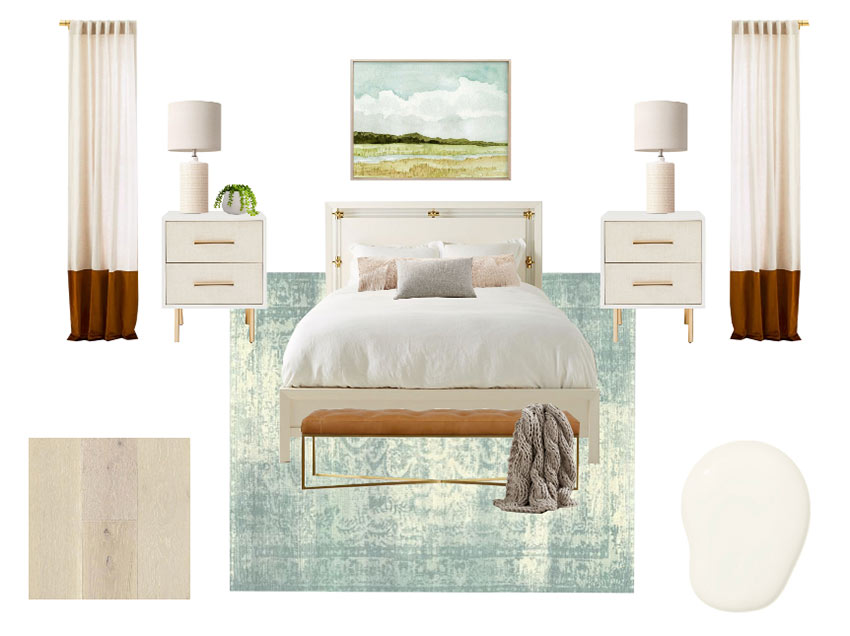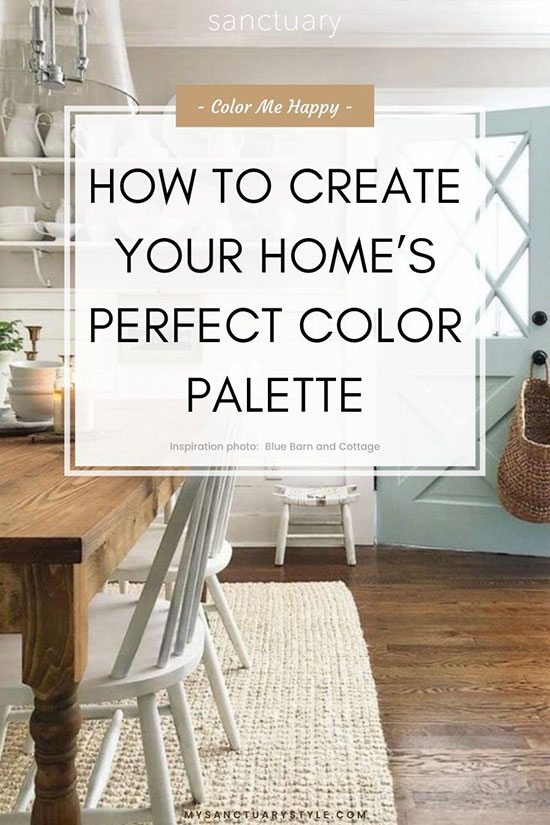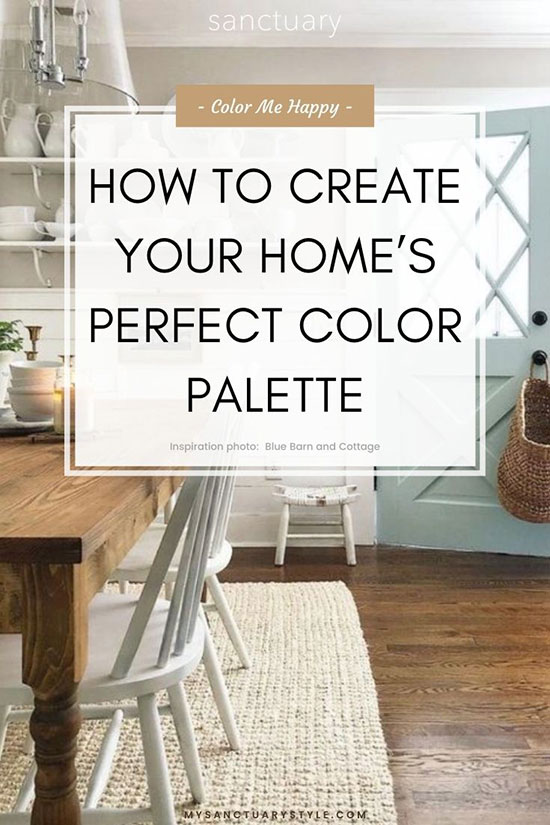 So what are some of your favorite items from this mood board?  How did they make you feel the moment you looked at them?
This mood board should give you an idea of how you can use this inspiration palette to select furnishings and decor for your home, knowing that they will all seamlessly work together.  These are just basic starting points, but you can always get more creative with the color combinations by using the palette as your guide.
Just remember this:  Decorating is and should be fun – it shouldn't stress you out.  If it does, somethin' ain't right …
Thank you so much for following my blog and for letting me help you create your own lived-in, loved-in spaces!