RUGS! RUGS! RUGS!
That's all that's been on my mind lately because I've been helping my client, Ellen, find the perfect rug for her new family den/library space we're in the process of creating.
You can read all about Ellen's living room coastal glam makeover project here and here.  It's definitely been a work in progress and I love how it's all starting to come together.
Also, I've been wanting a rug for my own living room for quite some time now.  We haven't used any rugs in our homes for the last 15 years because our cat, Oliver, LOVED peeing on rugs – like it was his job.
Sadly, our beloved Ollie passed away last year at the ripe old age of 17. But the bright side of Ollie's passing is that I can finally have a pretty pee-free rug in our living room!
MODERN BOHO AREA RUGS UNDER $600
It is absolutely ridiculous to see the seemingly infinite amount of Bohemian area rugs that are available online right now – a bit overwhelming for sure.
But out of the dozens of online retailer sites I scoured, I have to say that I'm intrigued by Ruggable.com the most because all of their rugs are – wait for it – MACHINE WASHABLE!!
The founder of Ruggable, Jeneva Ball, invented these rugs because her dog ruined her favorite expensive rug.  The rugs come in 2 pieces and you simply remove the backing and throw the rug into the washing machine. Brilliant!
Anyway, let's get this rug party started, shall we? And make sure to Pin these for later too!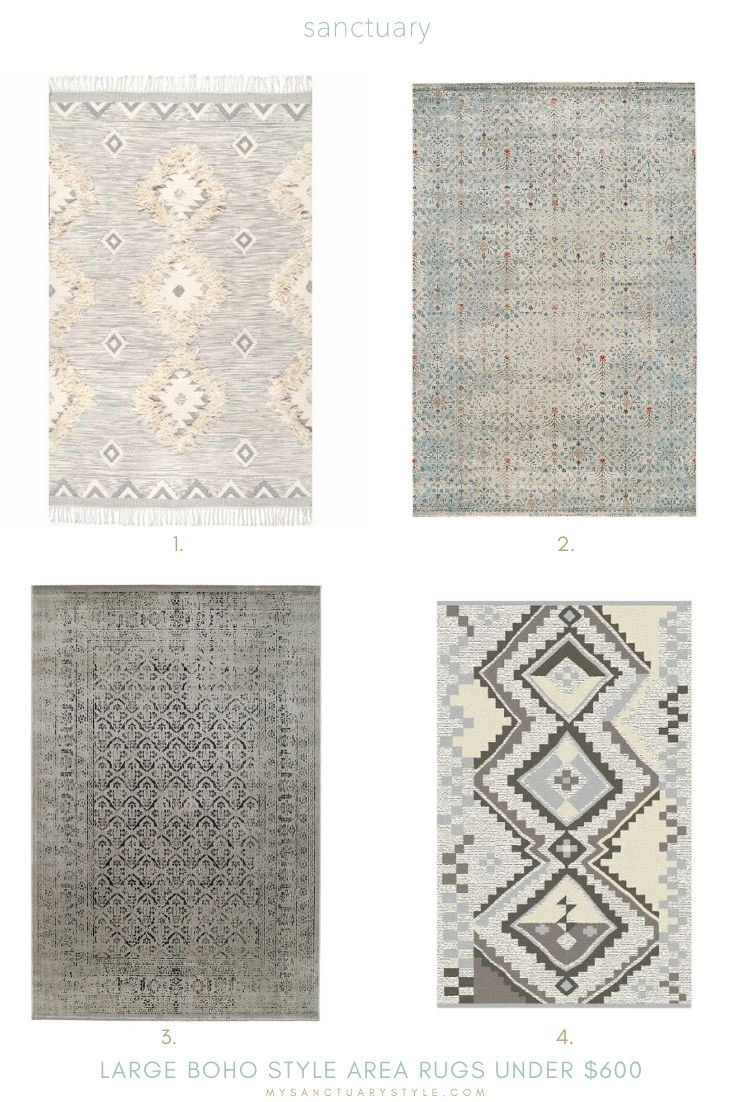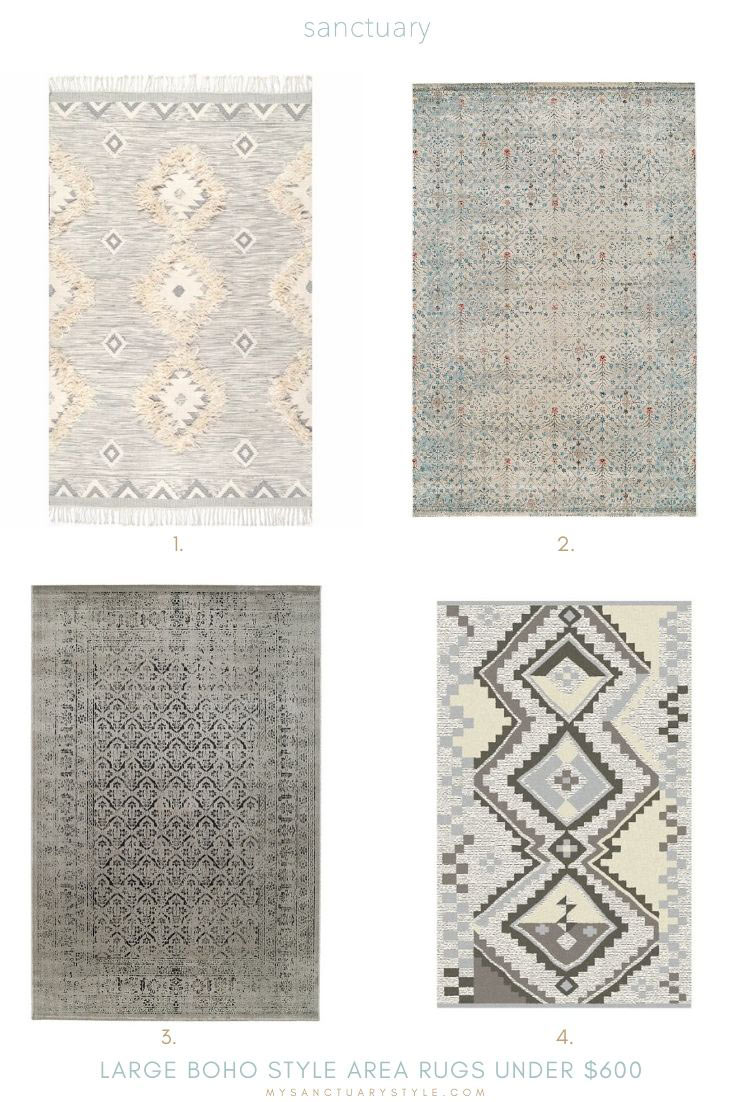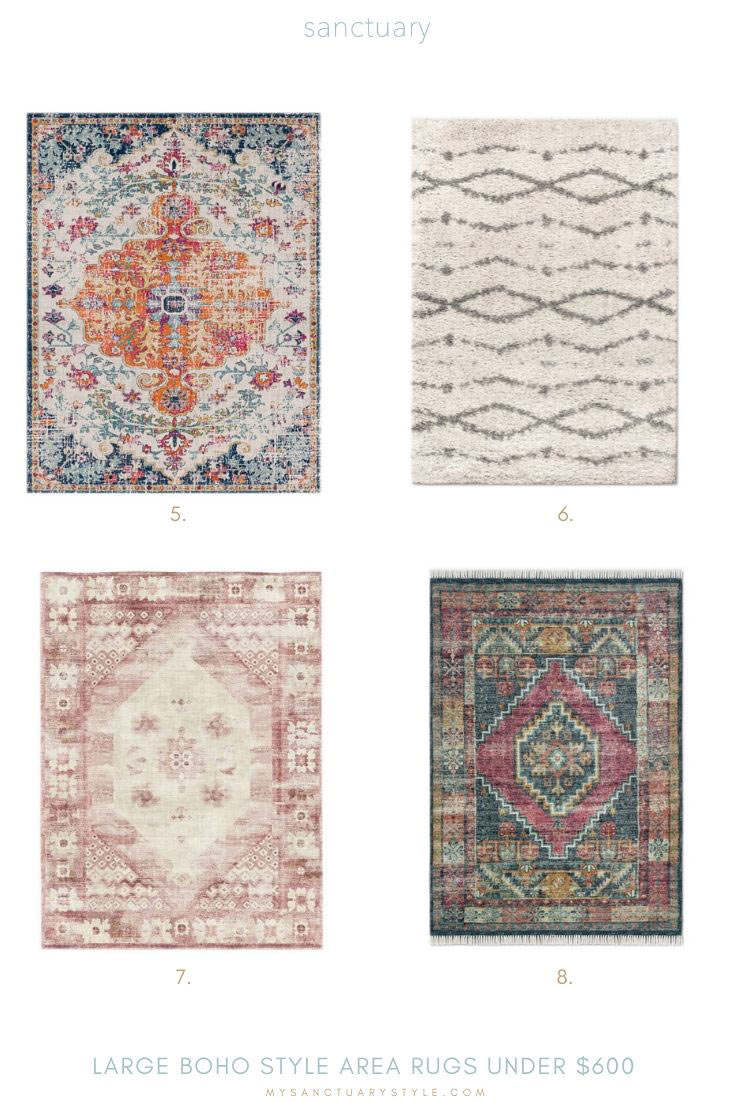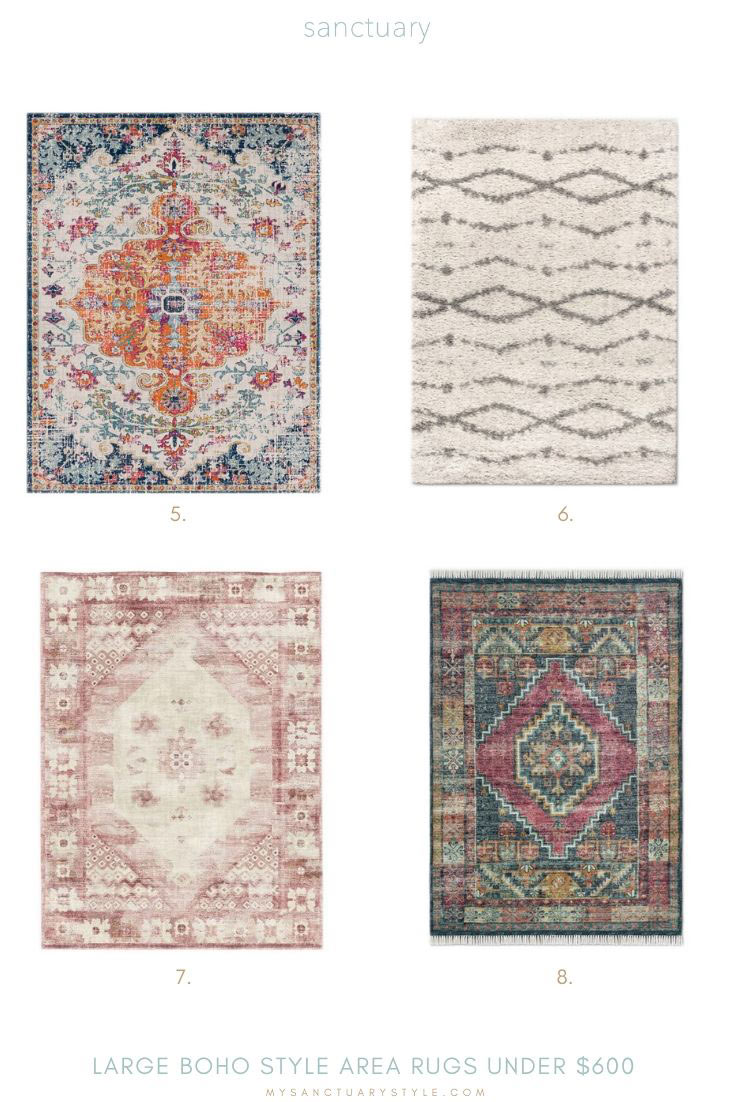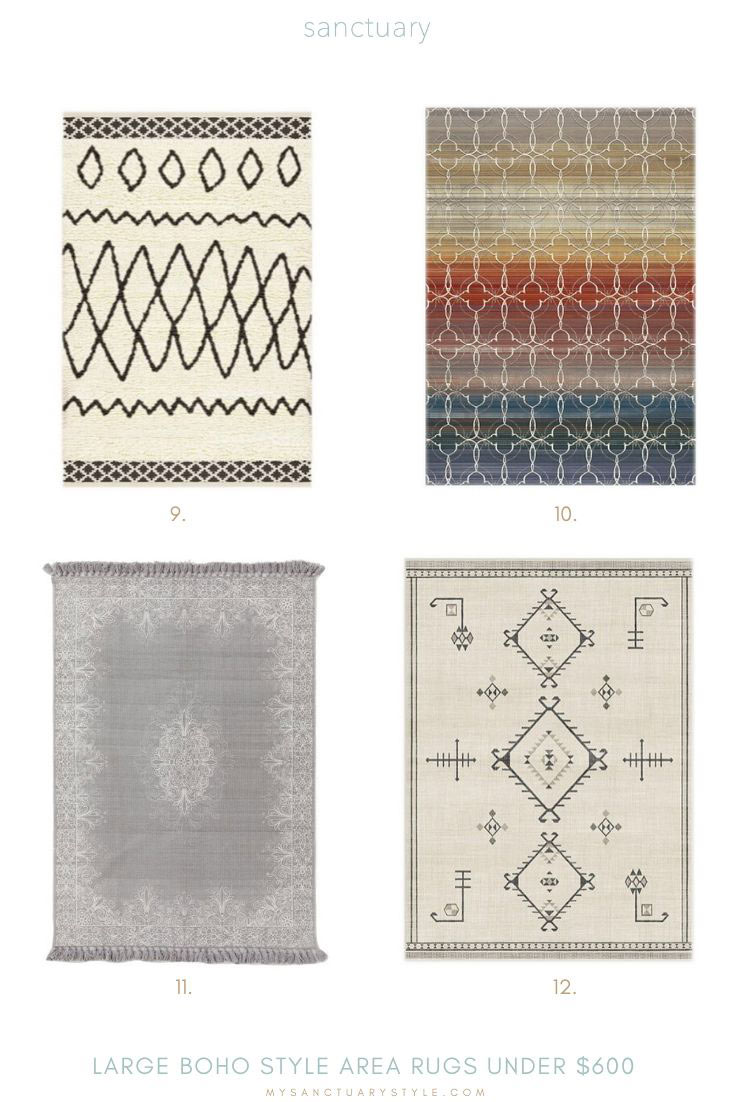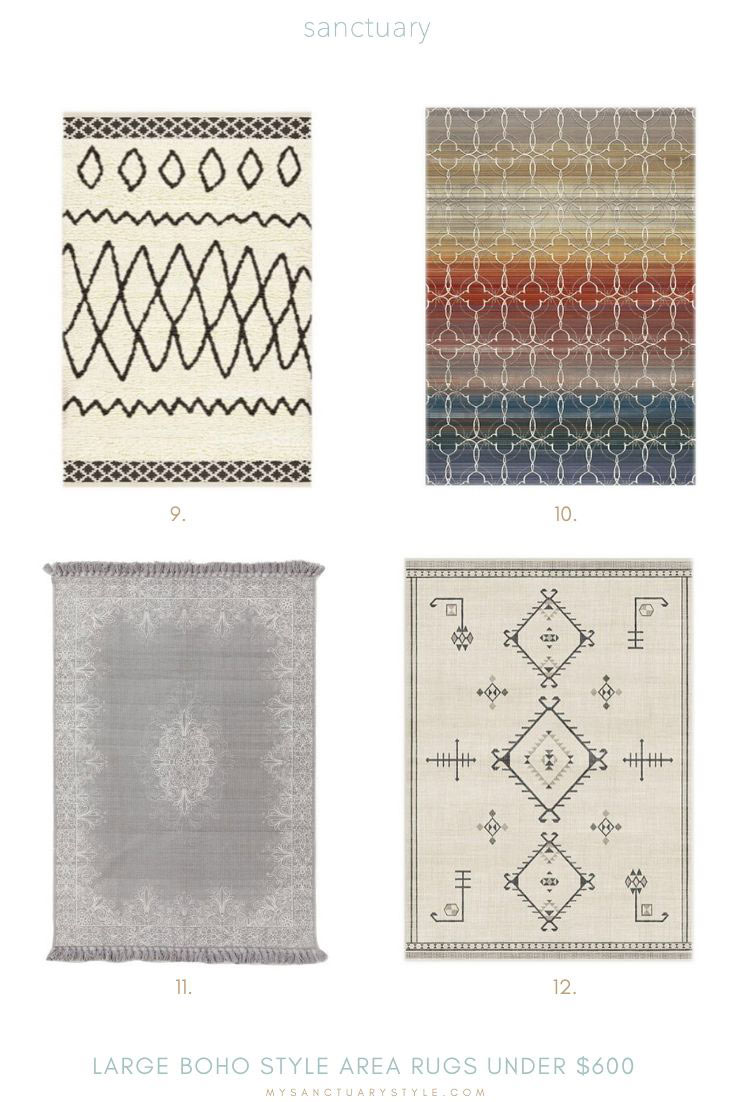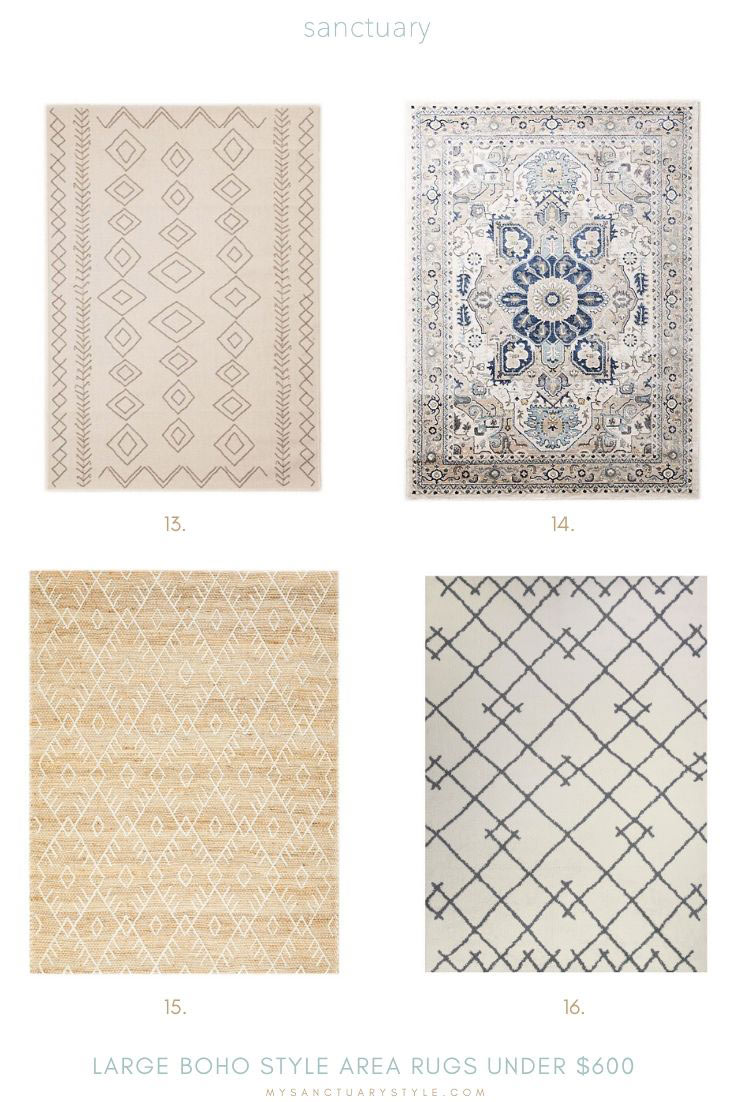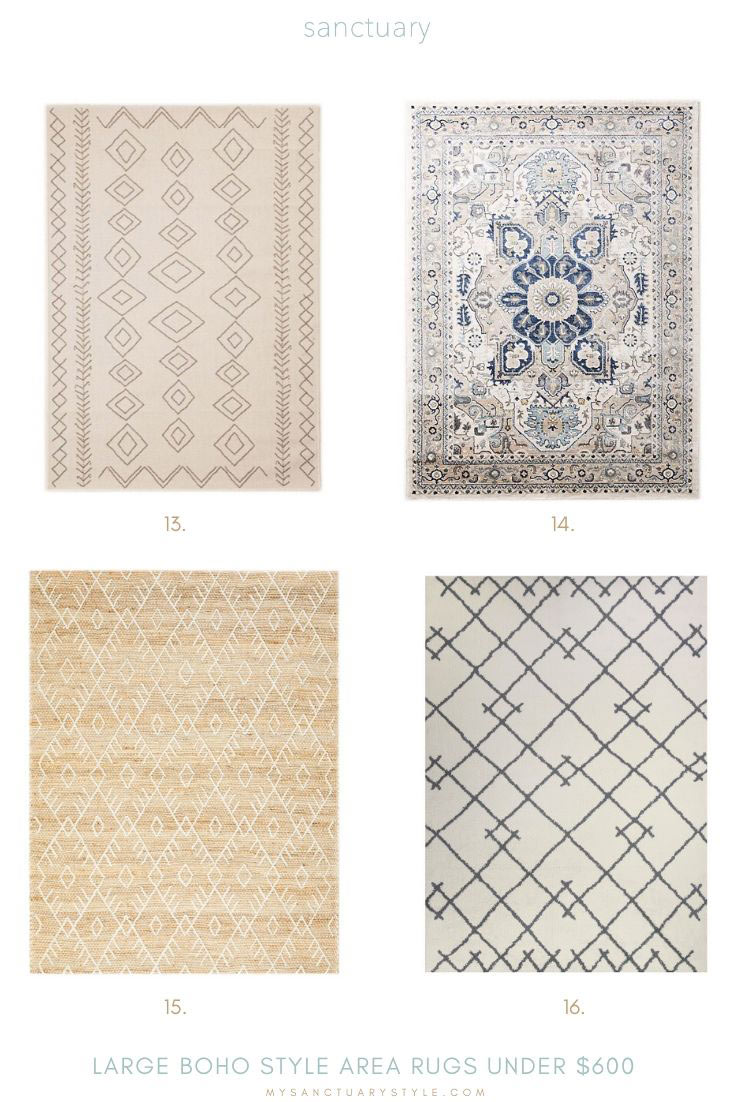 And there ya have it – 16 boho-style area rugs I just KNOW you'll love as much as I do. They're funky, yet refined giving them a modern feel which would work beautifully in so many different spaces.
So which of these rugs are your faves?  Gah!  I can't make up my mind because they're all just soooo good! But if I HAD to choose, the pink rug from West Elm (#7) and the embroidered jute rug from Zara Home (#15) both made my heart do a few quick cartwheels.
Thank you so much for following my blog and for letting me help you create your own lived-in, loved-in spaces!