So my last recipe, Gluten-free|dairy-free|egg-free avocado vinegar potato salad, has been quite a hit on this website and that makes me so freaking happy!
I literally make a HUGE batch of it (just for myself!) almost every weekend and it's pretty much gone by the following afternoon.  I even eat the stuff for breakfast.  I know – what other weirdo eats vinegar first thing in the morning other than me?
So this time, I have an awesome gluten-free/dairy-free baked chicken recipe for you that tastes refreshing during these seemingly never-ending hot summer days. 
PERFECT CHICKEN RECIPE FOR SUMMER!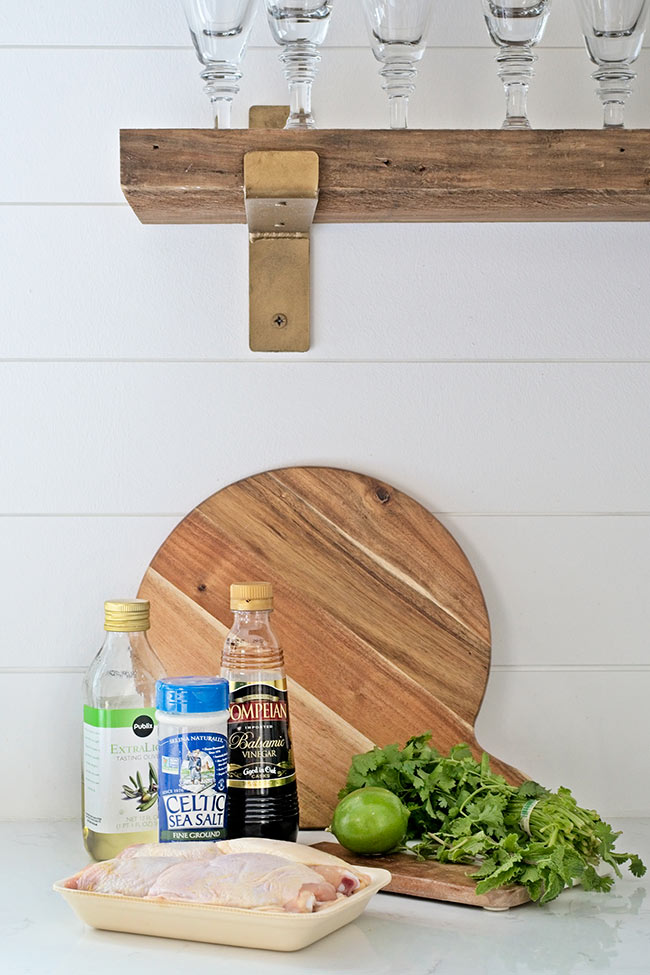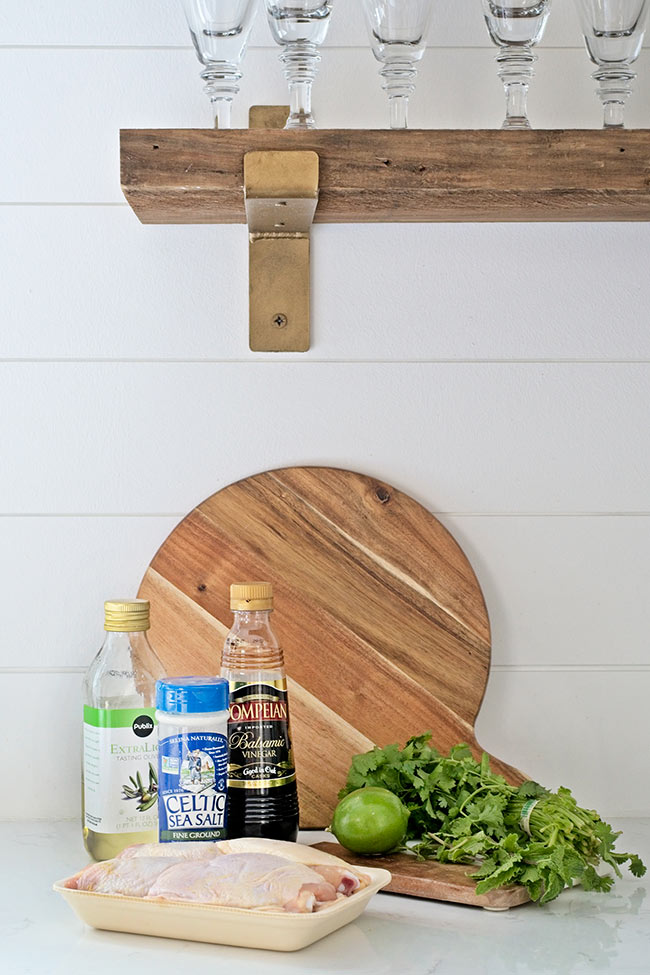 I've been working on perfecting the recipe for a couple of months now and I think it's pretty damned close!
However, I'm always open to suggestions on how to make any of my recipes even better so feel free to contact me with any suggestions, and I'll gladly go back to "the lab" and whip up a new batch.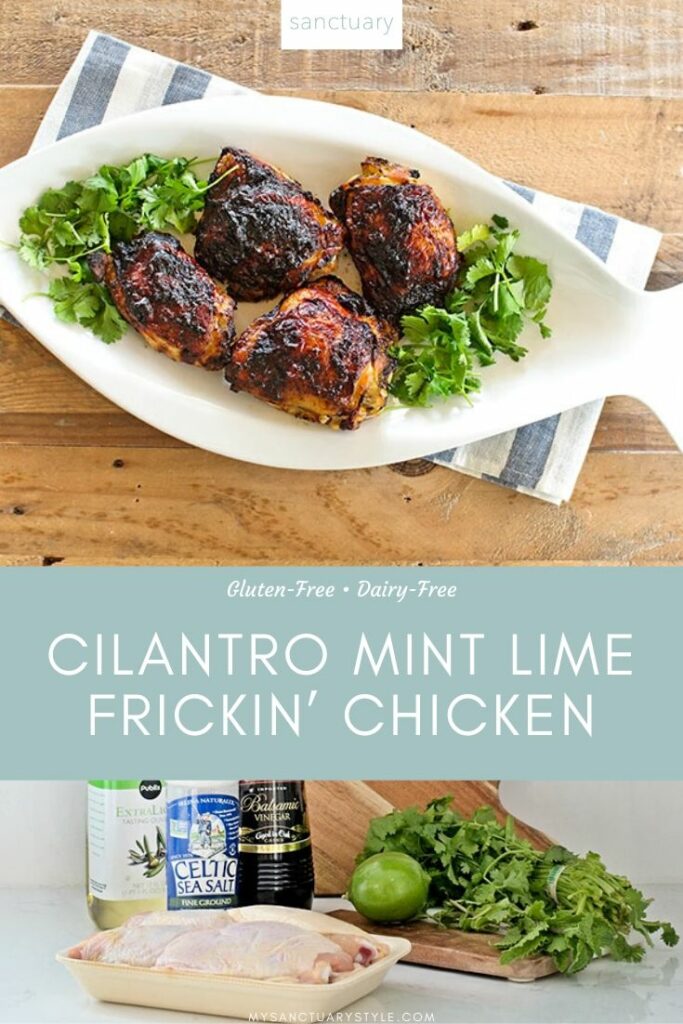 I want to point out that I ADORE cilantro so I went a little heavy with it for this recipe. So if you're not as cilantro-crazy as I am, just dial it back a notch and the chicken should turn out just fine.
NO gluten.  NO dairy.  NO soy.  NO nuts.  NO eggs.  NO bullshit.
From my kitchen to yours, enjoy!

Gluten Free • Dairy Free Cilantro Mint Lime Baked Frickin' Chicken
Refreshing gluten free/dairy free cilantro mint lime baked chicken, perfect for summer days.
Ingredients
Marinade Ingredients
1/2

cup

fresh mint leaves

chopped

3/4

cup

fresh cilantro

chopped (feel free to only use 1/4 to 1/2 cup instead)

4

tbsp

olive oil

(I like to use extra light olive oil for a lighter taste)

2

tbsp

balsamic vinegar

1/8

tsp

sea salt

adjust to taste

2

limes

juiced
Other Ingredients
4

pieces

skin-on, bone-in chicken thighs

(don't use chicken breasts - the fat is what makes this recipe so awesome)

sea salt
Instructions
Preheat oven to 400 degrees on "bake."

Combine the first 6 ingredients in a food processor to make the marinade.

Put the marinade and chicken pieces in a large freezer bag and refrigerate for 4 hours (or less if you prefer more mild-tasting chicken). NOTE: There is more than enough marinade if you want to add 4 more chicken pieces to this recipe.

Take the chicken out of the freezer bag and place on a foil-lined baking sheet or pan, with the chicken facing bottom-side up.

Sprinkle the chicken pieces with sea salt and then turn over so that the "good" side is now facing up.

Sprinkle more sea salt on the "good" side of the chicken pieces.

Place the baking sheet/pan in the oven and bake for at least 60 minutes. The skin will turn nice and crispy.

Remove from oven and let sit for about 5 minutes before serving.