I haven't purchased much furniture on Amazon (our master bedroom's nightstands are from Amazon), but it's simply because we didn't need many new pieces after we moved into our current farmhouse in late 2017.
Many of the pieces we have in our home we've had for many years now because I still love them THAT much (since they're either charmingly unique or vintage), but I did have to get little things like mirrors and crap like that.
But recently, I found some awesome decorating gems on Amazon that I wanted to share with you today!
FIRE UP ALEXA 'CAUSE THERE'S
SOME GOOD SHIZ UP IN HERE
I'm amazed at how much Amazon has upped its furniture game since 2017.  I had no idea they had so many beautiful home decor products on here!
It was slim pickings when I was searching for our nightstands and I wasn't expecting much when I started browsing on there the other day to prep for this post.
So here are 24 Amazon home decor product picks that look high-end but don't come with a high-end price tag.  Speaking my love language …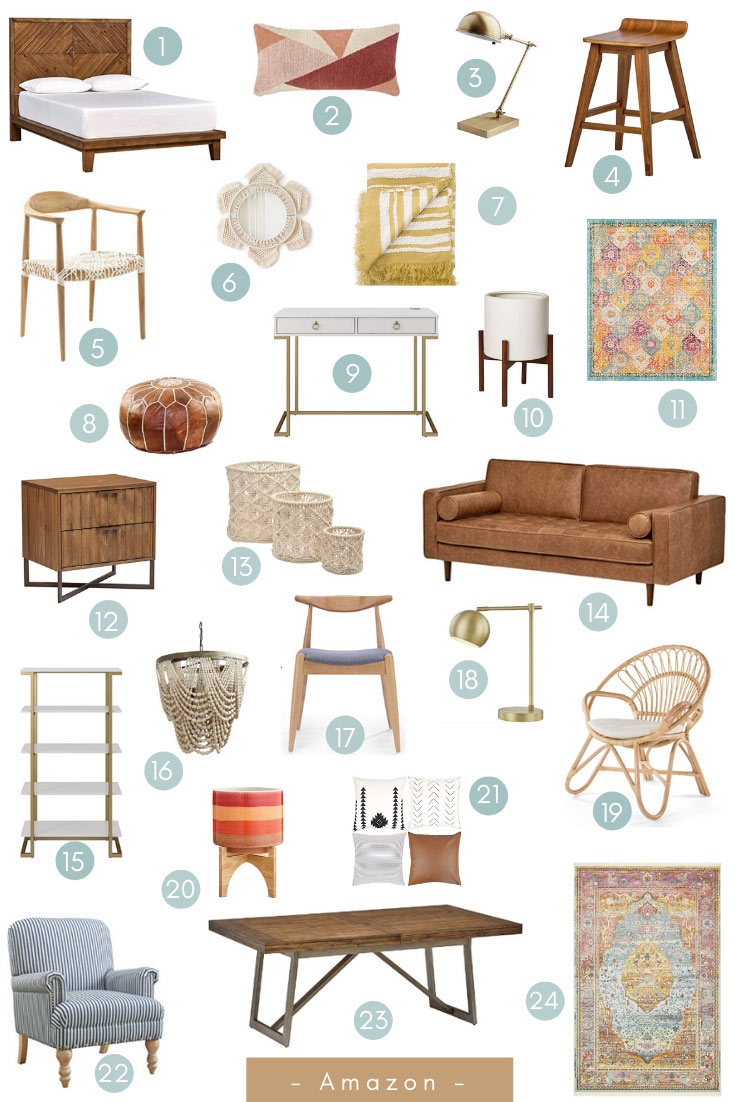 So what's your latest Amazon home decor find? I'd love to see what kind of goodies you've been finding!
Thank you so much for following my blog and for letting me help you create your own lived-in, loved-in spaces!