Welcome to the latest edition of "Color Me Happy – How to Create Your Home's Perfect Color Palette."
If you didn't read the Italian Villa edition, click here to check out the bright & cheerful color palette I created using a photo of a lemon yellow and calamine lotion pink villa as inspiration.  It's a really sweet edition that's sure to put a smile on your face!
You can also find more "Color Me Happy" editions here and if you want to read about my exact step-by-step process, make sure to start here.
For this edition, I wanted to create a calm and relaxing color palette using the French farmhouse photo above as inspiration.
THIS EDITION'S INSPIRATION:
A FRENCH COUNTRYSIDE FARMHOUSE
I'm constantly on Pinterest searching for interesting color combinations for either my graphic design or interior decorating projects.
I love getting inspiration from nature photos or building exteriors and save the ones that instantly make me feel something in my creative gut.
When I came across the gorgeous photo above, I immediately felt a sense of peace and relaxation because of the soothing and somewhat muted color palette.
I created two mood boards using a palette from this inspiration photo so let's dive in!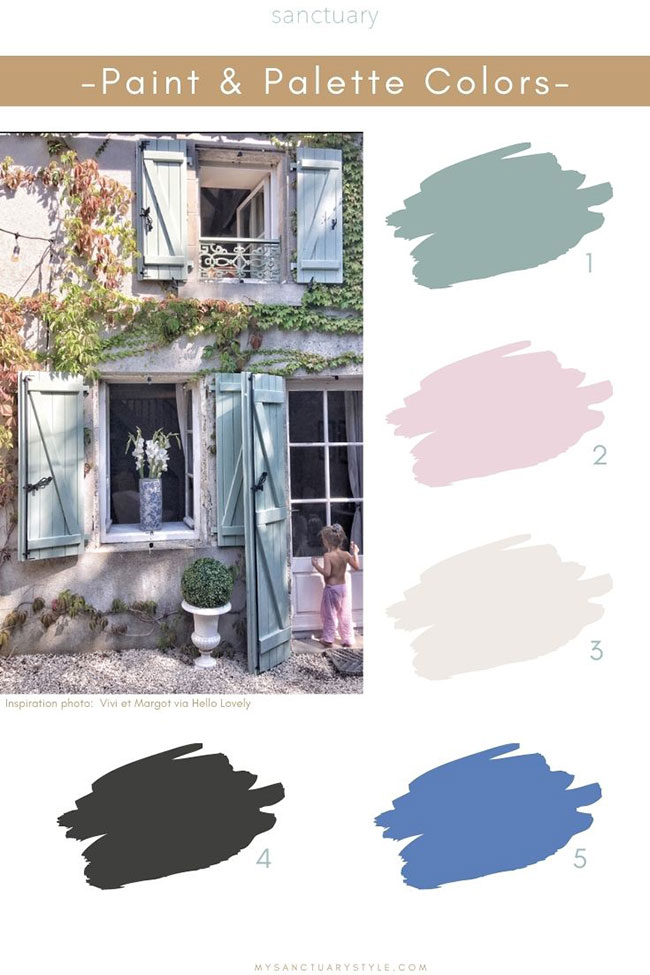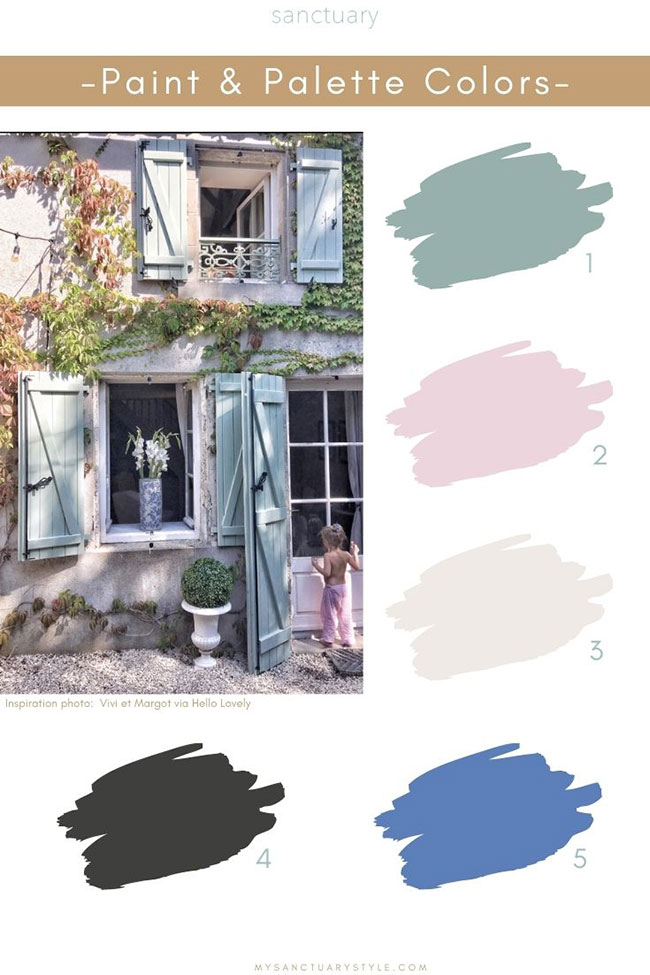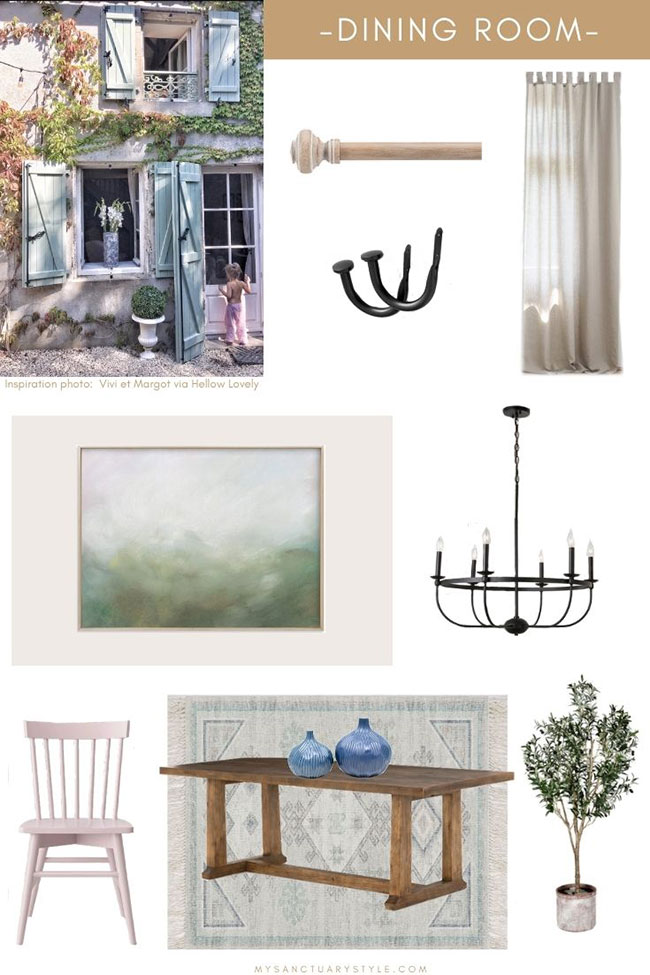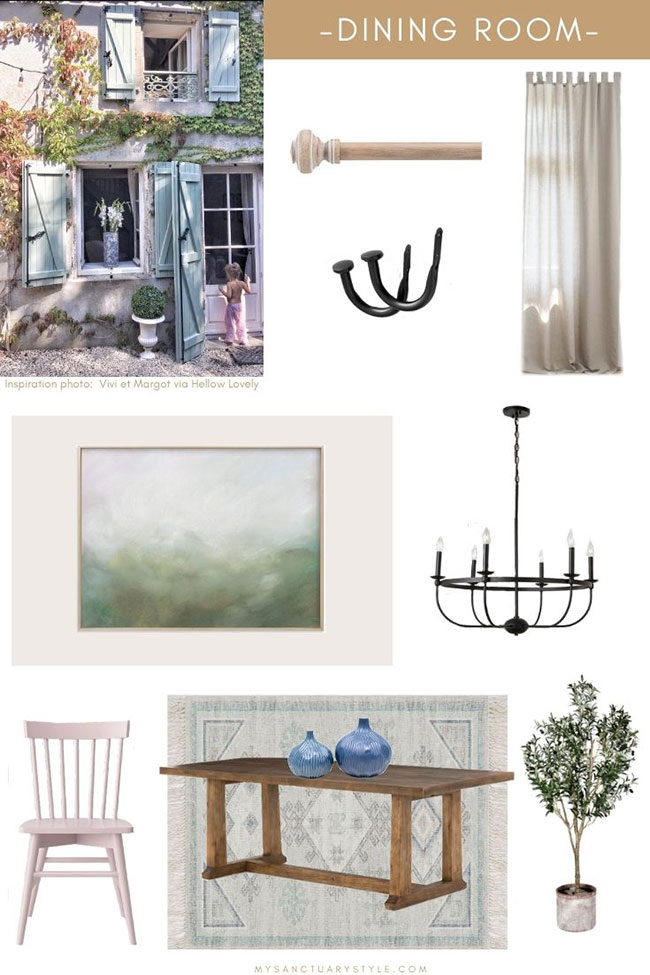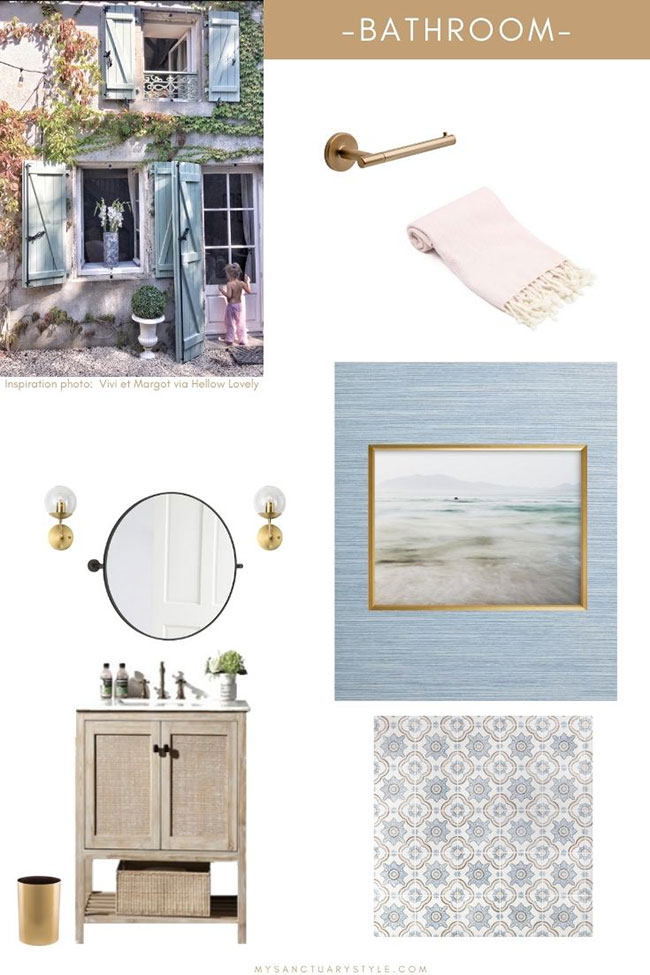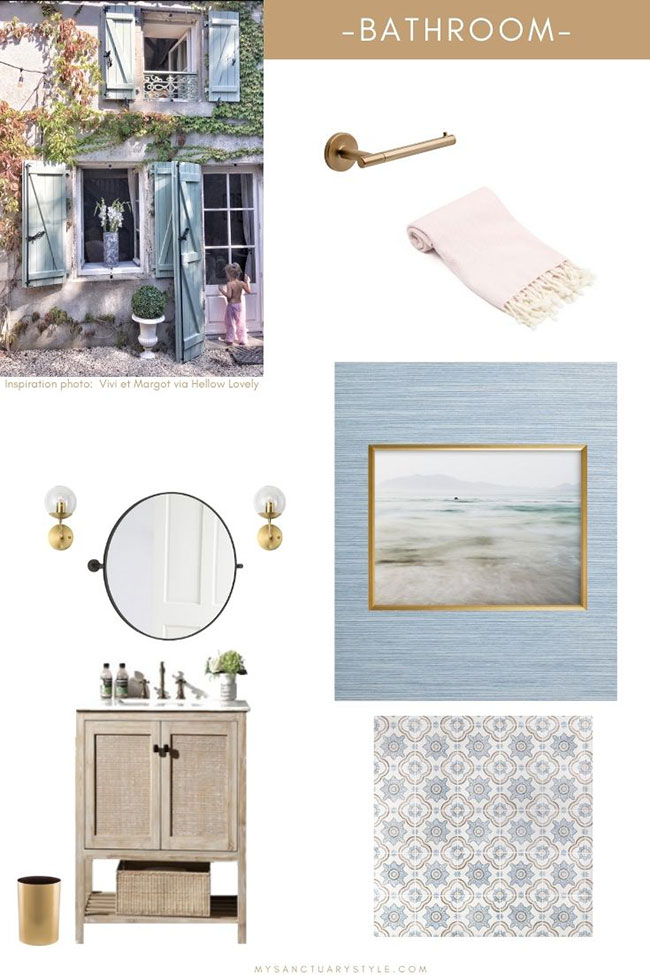 So what are some of your favorite items from these mood boards?  How did they make you feel the moment you looked at them?
These mood boards should give you an idea of how you can use this inspiration palette to select furnishings and decor for your home, knowing that they will all seamlessly work together.  These are just basic starting points, but you can always get more creative with the color combinations by using the palette as your guide.
Just remember this:  Decorating is and should be fun – it shouldn't stress you out.  If it does, somethin' ain't right …
Thank you so much for following my blog and for letting me help you create your own lived-in, loved-in spaces!