I've been dreaming about fall lately.  But not because I'm ready to see leaves changing color or anything like that (leaves in Florida only change from "Live Green" to "Dead Brown" anyhow).
I've been dreaming of fall because it's HOT. AS. HELL down here and I'm looking forward to getting somewhat "cooler" weather (um, like 80° instead of this "feels like" 105° crap) in a couple of months.
So to help get me into a cozy, cocoon-like mood, I perused H&M Home to see what kind of autumn-themed home decor is out and they did not disappoint!
REMEMBER: TO LOOK HIGH-END,
YOU DON'T NEED TO SPEND HIGH-END
I gotta say, H&M Home has some pretty good loot on their site right now and the majority of my finds below are under $20!
Which just goes to prove that you don't need to spend a ton of money to make it look like you spent a ton of money.
I narrowed my finds down to 24 favorites that look high-end and could easily fit in with many different decorating styles. Come check 'em out!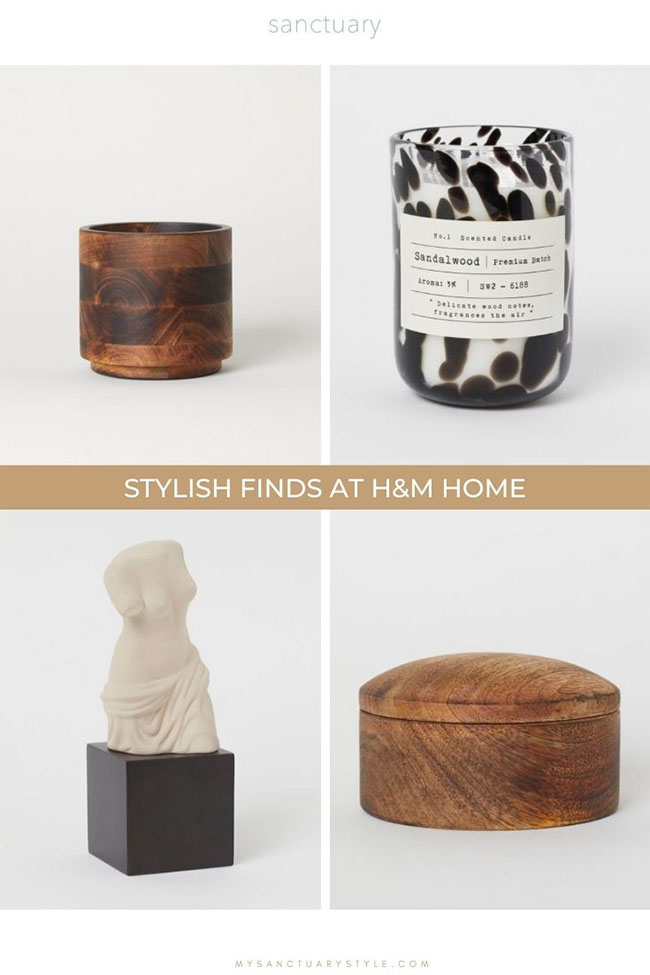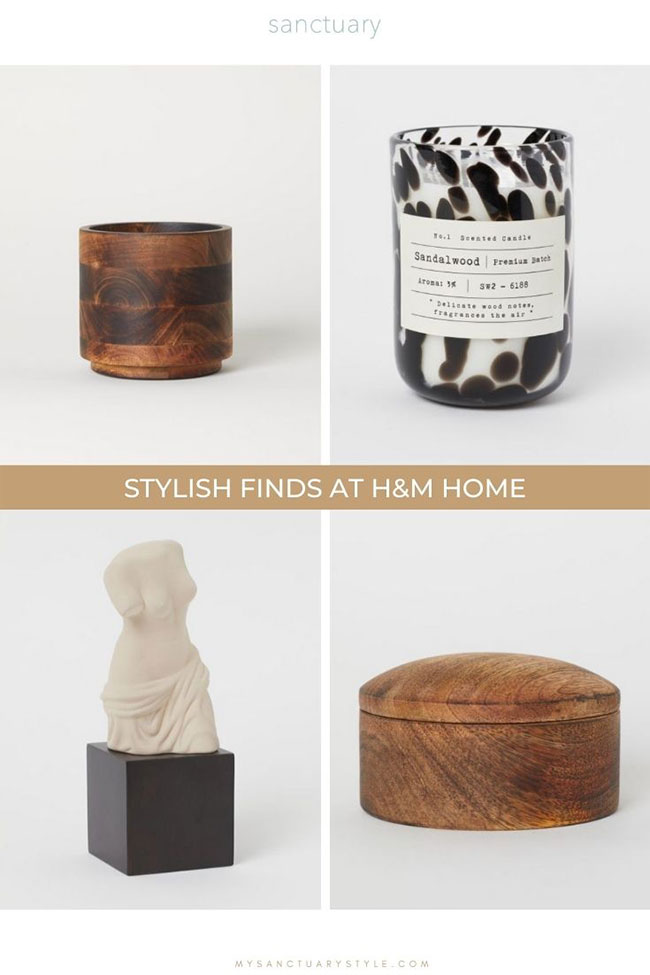 Wood Planter $18 | Candle $18
Sculpture $35 | Wooden Box $18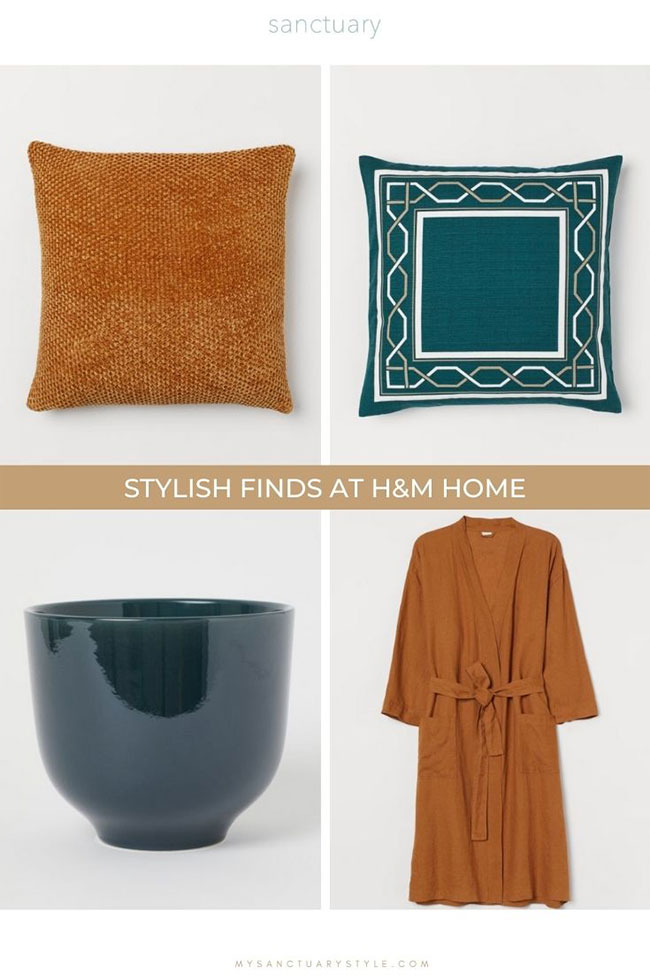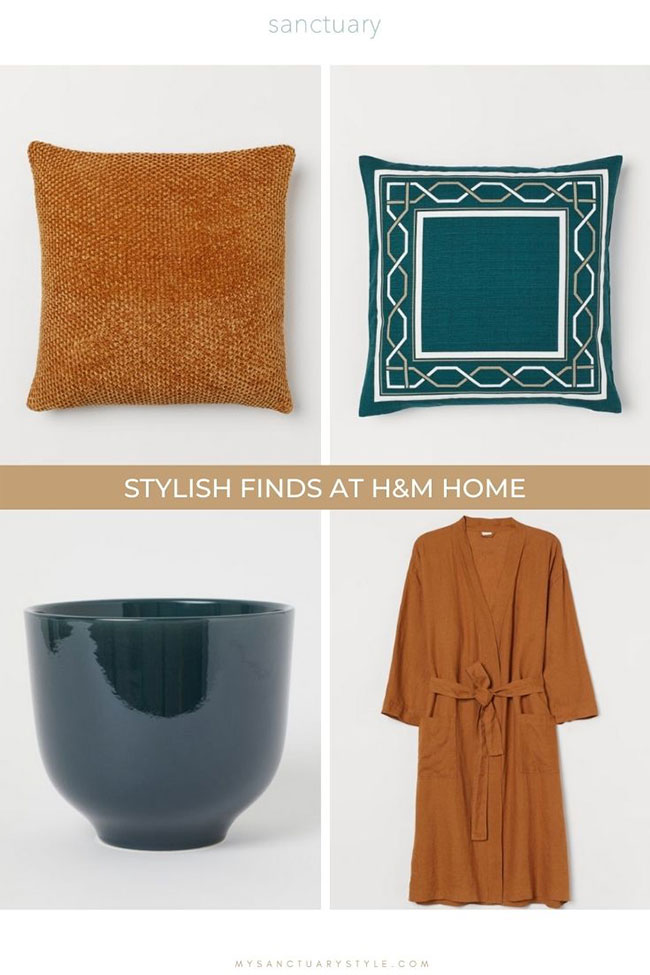 Gold Pillow Cover $18 | Green Pillow Cover $6
Teal Planter $18 | Linen Bathrobe $50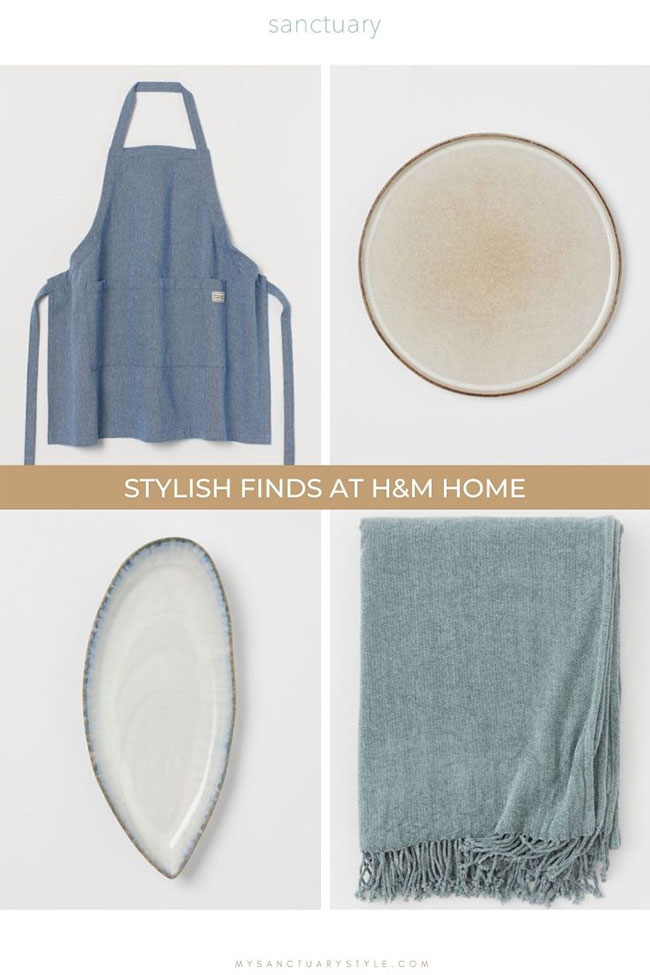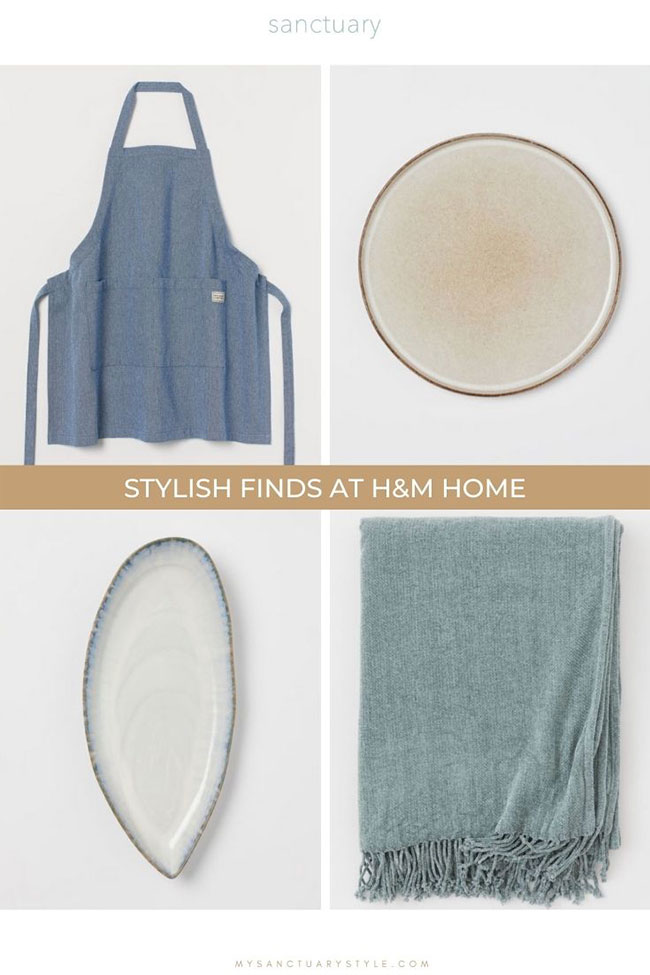 Cotton Apron $18 | Stone Platter $15
Serving Dish $25 | Chenille Throw $25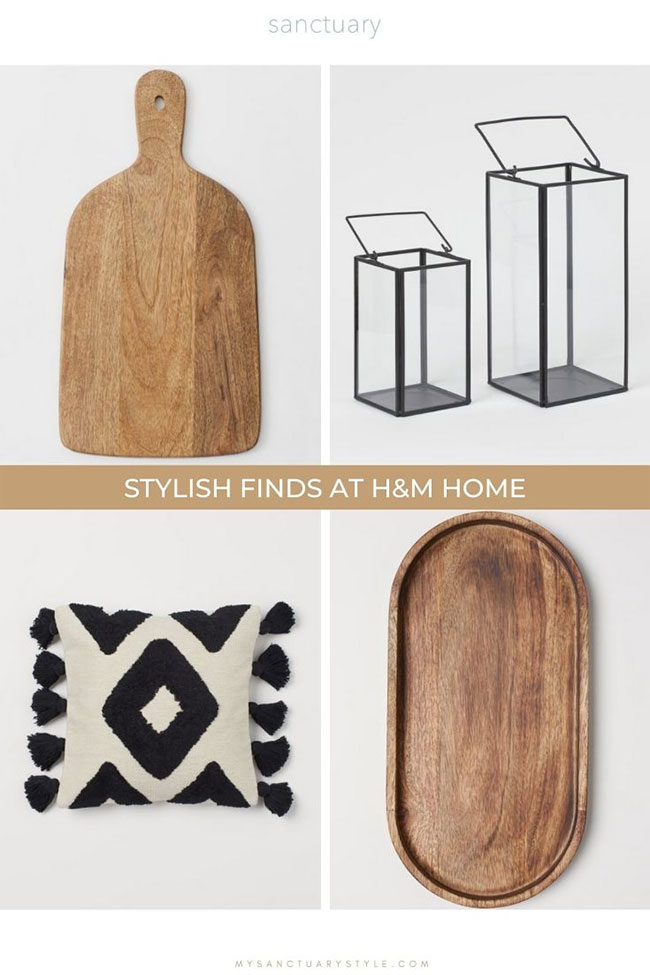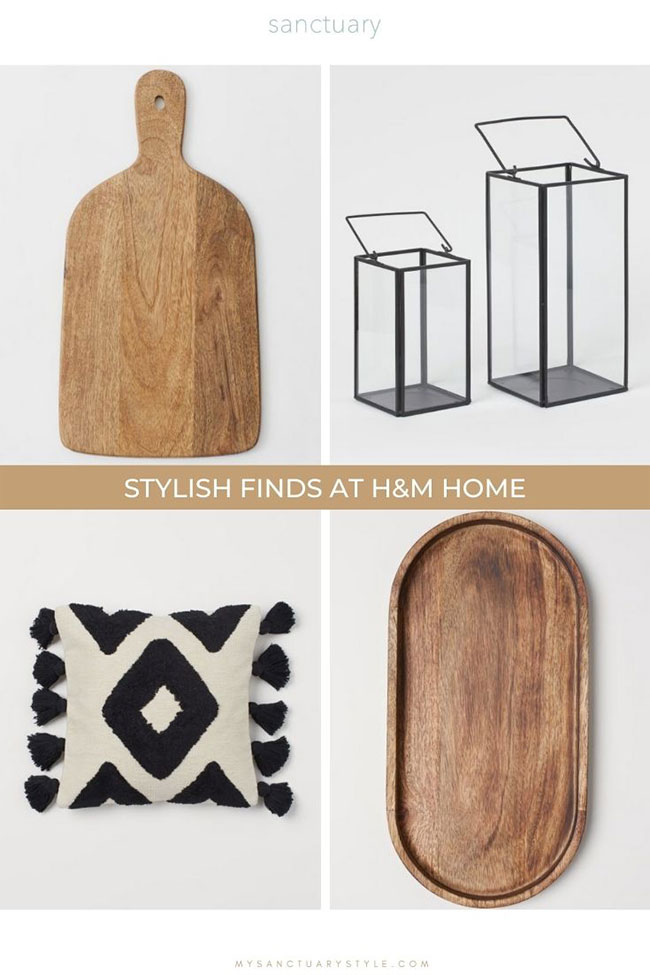 Cutting Board $18 | Candle Lantern $20
Pillow Cover $30 | Wooden Tray $25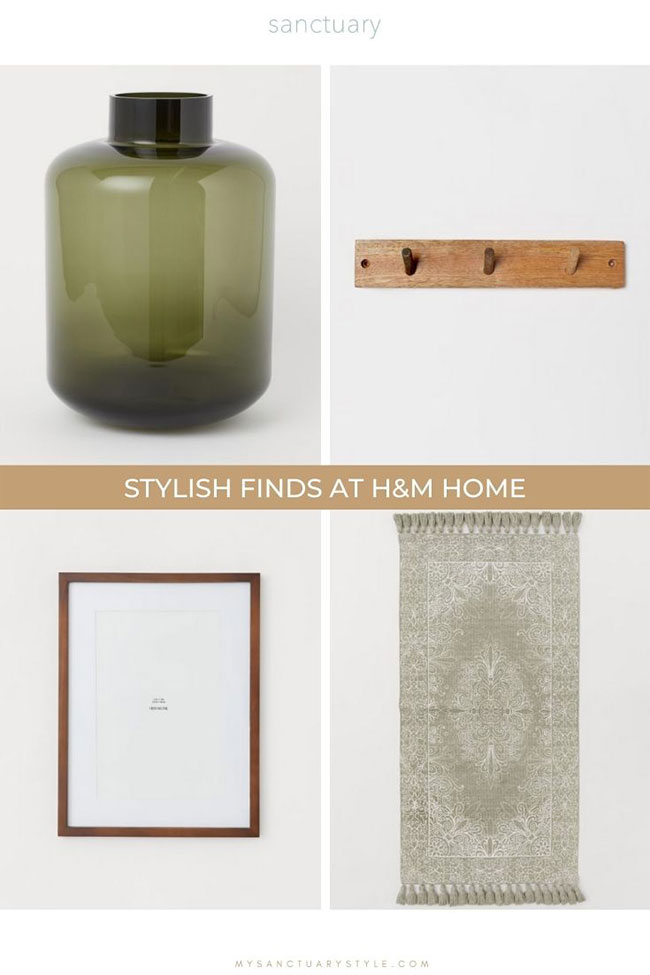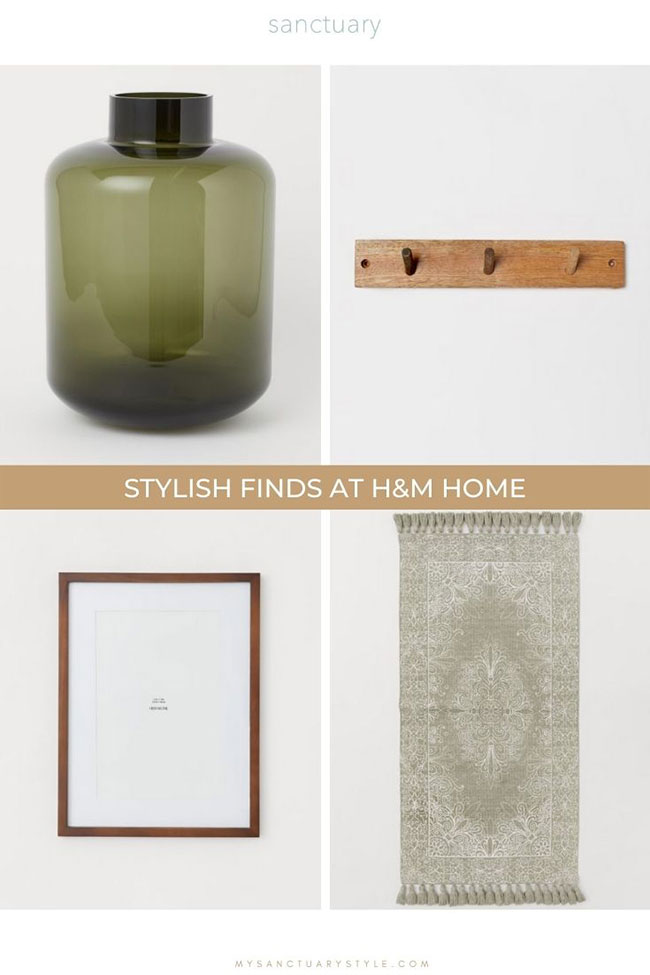 Green Vase $35 |  Coat Hook $6
Photo Frame $18 | Cotton Rug $35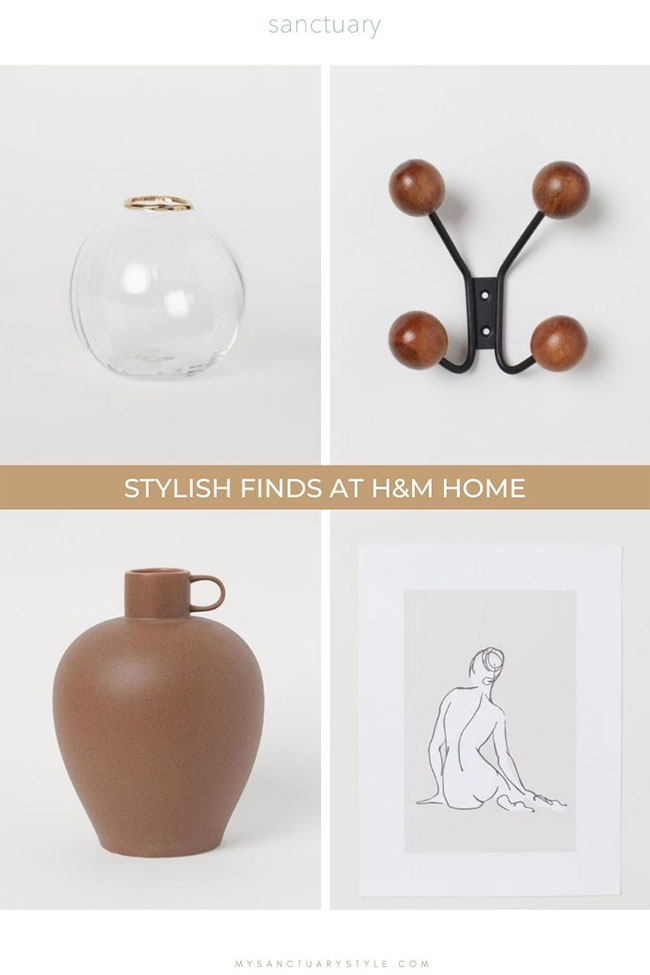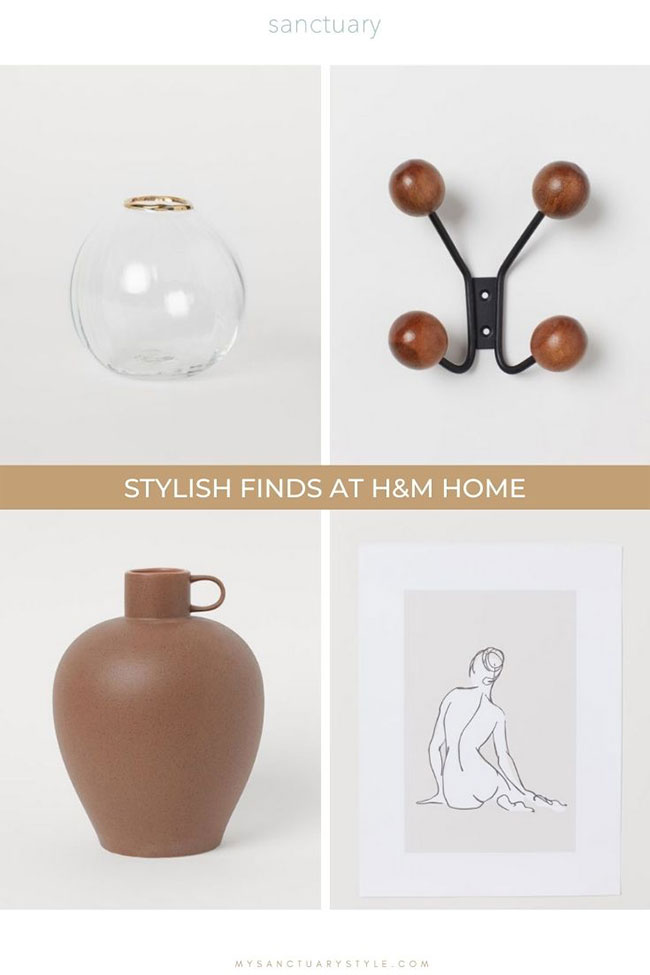 Glass Vase $5 | Hanger Rack $10
Stoneware Vase $30 | Art Poster $13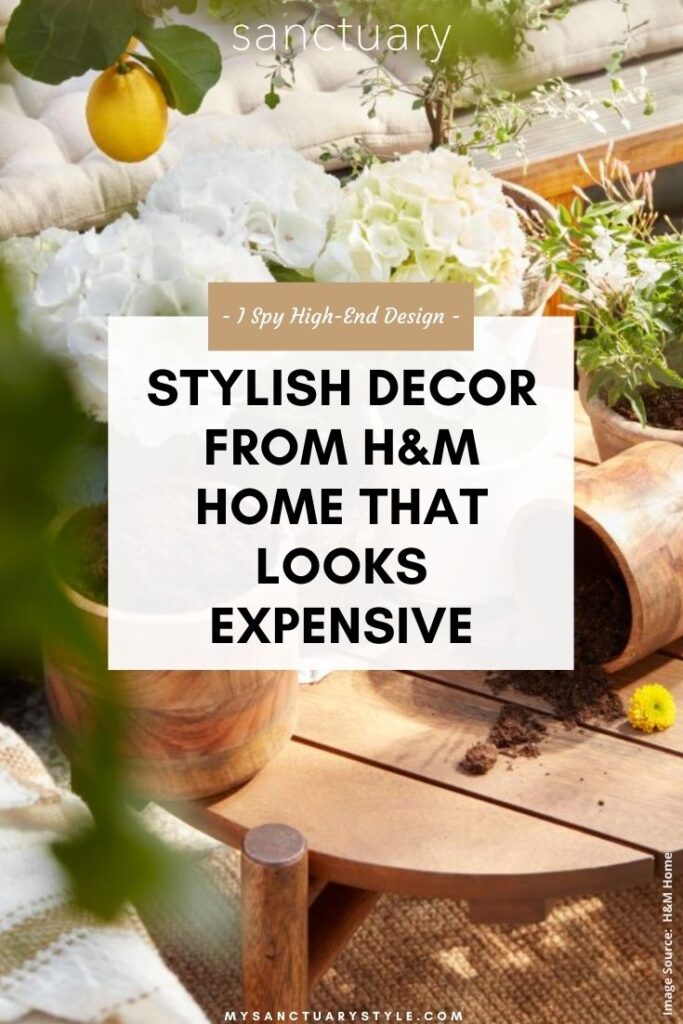 So which of these H&M Home finds caught YOUR eye?
For me, it's definitely a toss-up between that speckled sandalwood candle (I bet it's so pretty all lit up!) and the black & white pillow cover (I love the boldness).
Thank you so much for following my blog and for letting me help you create your own lived-in, loved-in spaces!