My version of "relaxing" consists of doing little projects around the house that have been on my To-Do list FORFRICKINGEVER.
I realize that must sound like hell to a majority of people out there, but I seriously can't sit still for more than an hour at a time. However, when I'm working on a project, it keeps any anxiety at bay because I'm so focused on my task and it gives my weary mind a chance to rest.
But now we're back to the Monday grind and you know what that means:  your weekly dose of affordable home decor that looks expensive (but isn't!).
Click here to check out last week's Stylish Target College Dorm edition in case you missed it.
JOSS & MAIN:  A SEEMINGLY ENDLESS
TREASURE TROVE OF GOOD SHIZ
One tip I can offer you is whenever you find something you love on Joss & Main, make sure to also check for that product on its sister sites:  All Modern, Wayfair, and Birch Lane.
They have a lot of the same products on each of their sites and get this – I sometimes found the same exact item on one of their other sites for up to a $100 difference!!
And if there was an item I really wanted to buy but it was out of stock, I'd typically find the same damned thing on one of their other sites that was in stock (and sometimes cheaper as well).
So make sure to get in the habit of checking their other sites because it's a great way to get some extra savings on your purchases!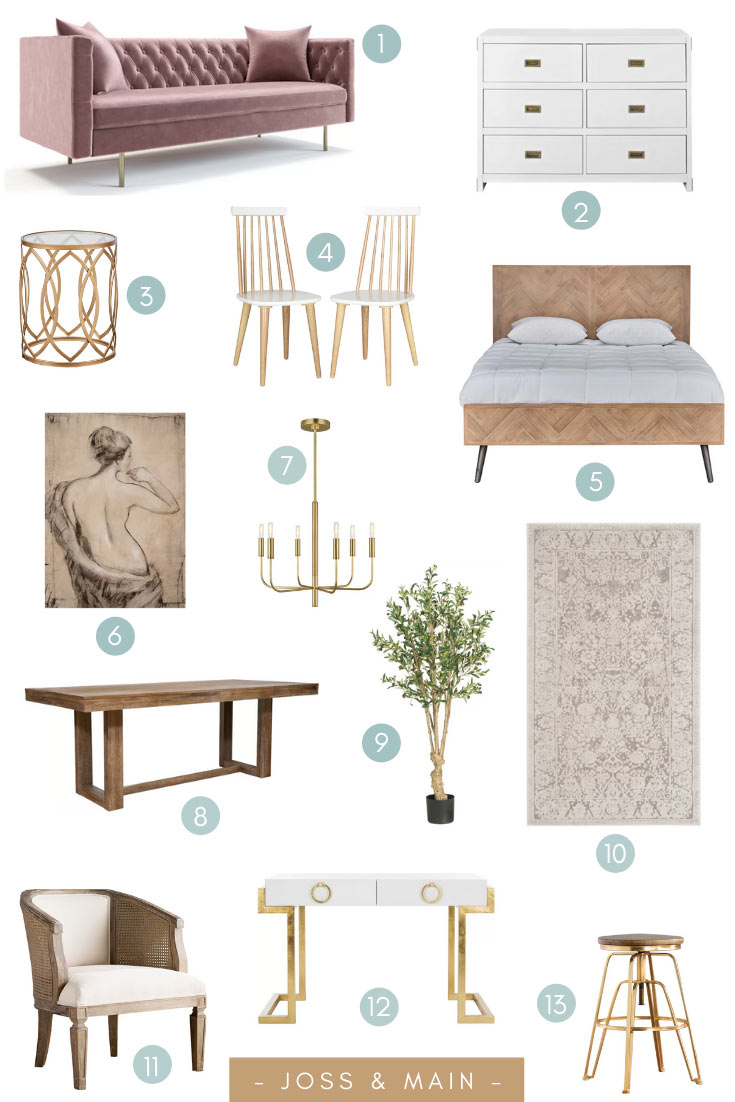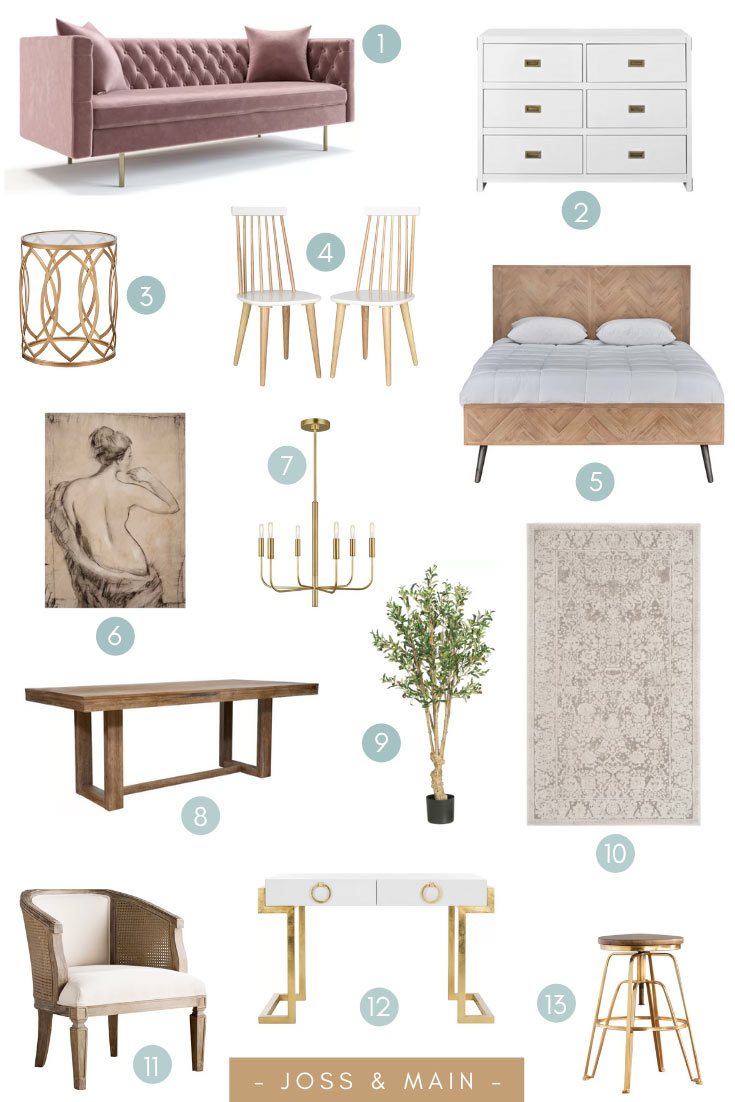 What are your faves on this mood board?  I personally can't get enough of that velvet blush pink Chesterfield sofa (SWOON!) and that chevron platform bed. They're both SUPER yummy.
Thank you so much for following my blog and for letting me help you create your own lived-in, loved-in spaces!