I took a little hiatus from my blog last week to focus on the needs of my two photography businesses.  Being a business owner can be quite rewarding, but there are many times when it sucks ass too.  Last week would definitely be in the "Sucked Major Ass" category.
Hey – it can't be unicorns and rainbows all the time. But that's what makes life so incredibly interesting:  getting to experience all of those unexpected ups and downs.
This edition of  "I Spy High-End Design from:" is PIER 1!
Click here to check out the Birch Lane edition in case you missed it.  I designed not one, but THREE mood boards that were broken down by room.  That's me livin' on the wild side.
PIER 1 – GRAB YOUR LIFE JACKETS
'CUZ THIS SHIP IS SINKIN' FAST
Did you know that Pier 1 is the latest national retailer heading towards extinction? Yeah – I was surprised when I found out too!
Anyway, Google "Pier One" and "bankruptcy" and you'll find a treasure trove of articles predicting its demise.  Pier 1 has already announced it will be closing a bunch of stores, and they keep showing dismal results in their quarterly reports.
Although I've browsed through many Pier 1 stores over the years,  I can't really say I've purchased much from them.  I used to buy their candles, but that was until cleaner-burning soy candles came on the market so I stopped buying their candles.
I do have one Pier 1 purchase from about 15 years ago that I'm never getting rid of because I love it so. damn. much.  It's a gorgeous glass mosaic mirror (similar to this but rectangular) that they discontinued years ago.   It's a very neutral color so it fits in with any color scheme, and when the sunlight catches the tiny pieces of glass, WOW – the mirror really sparkles and shines!  It's such a special piece.  It might even be buried with me one day.
I've never been a die-hard fan of Pier 1 but I know people who are. I'll stop in there from time to time but only because I happen to be visiting a neighboring store.  While they do have some nice things, nothing from Pier 1 has ever really blown me away (other than my beloved mirror, of course).
HOWEVER … I am willing to stick my foot in my mouth for this post because I found some really awesome stuff on their website and was quite surprised by how pretty and unique some of these pieces are!
❤︎ PIN BOTH OF US FOR LATER! ❤︎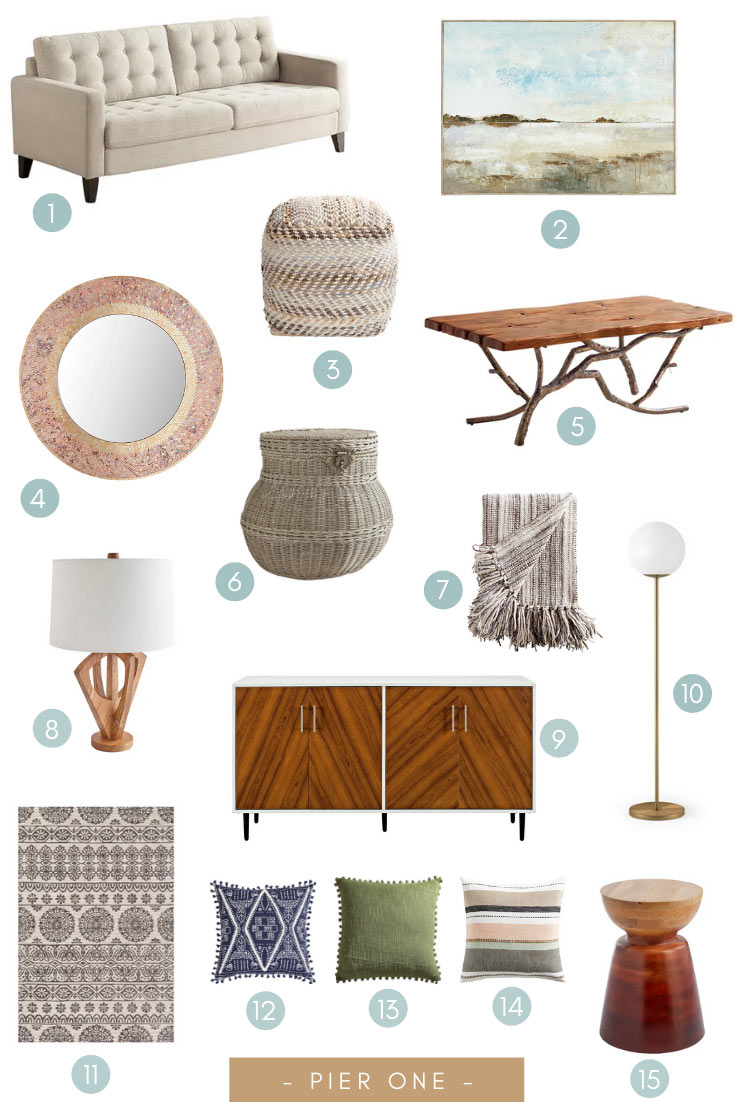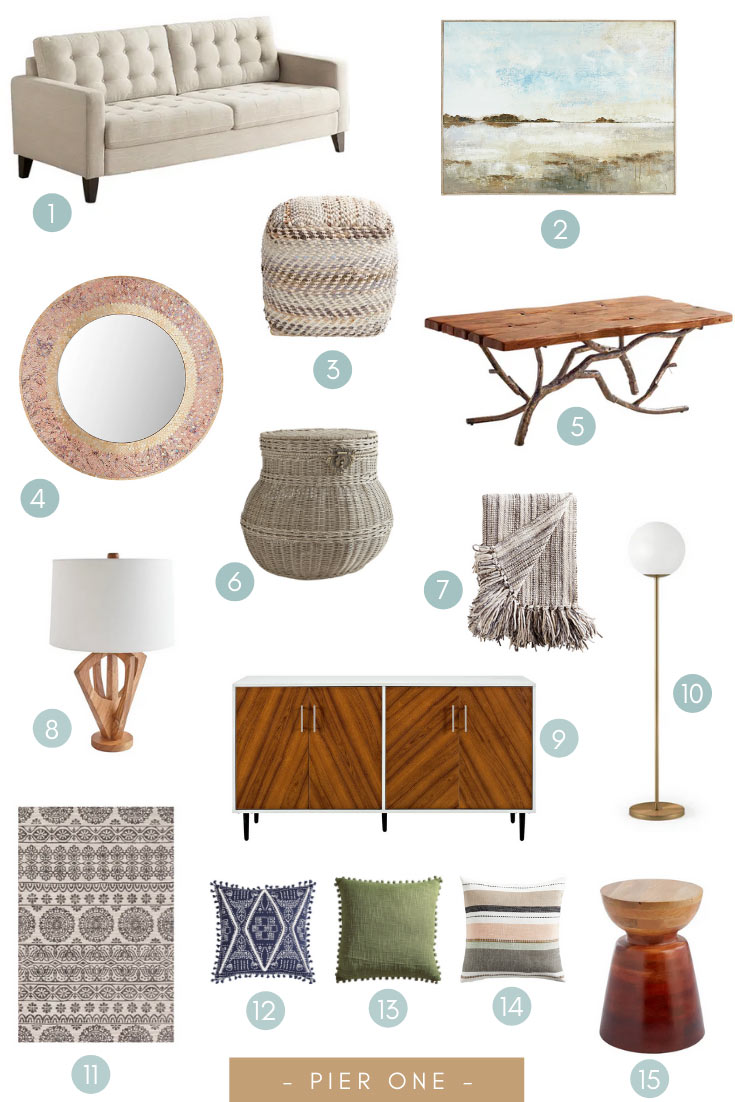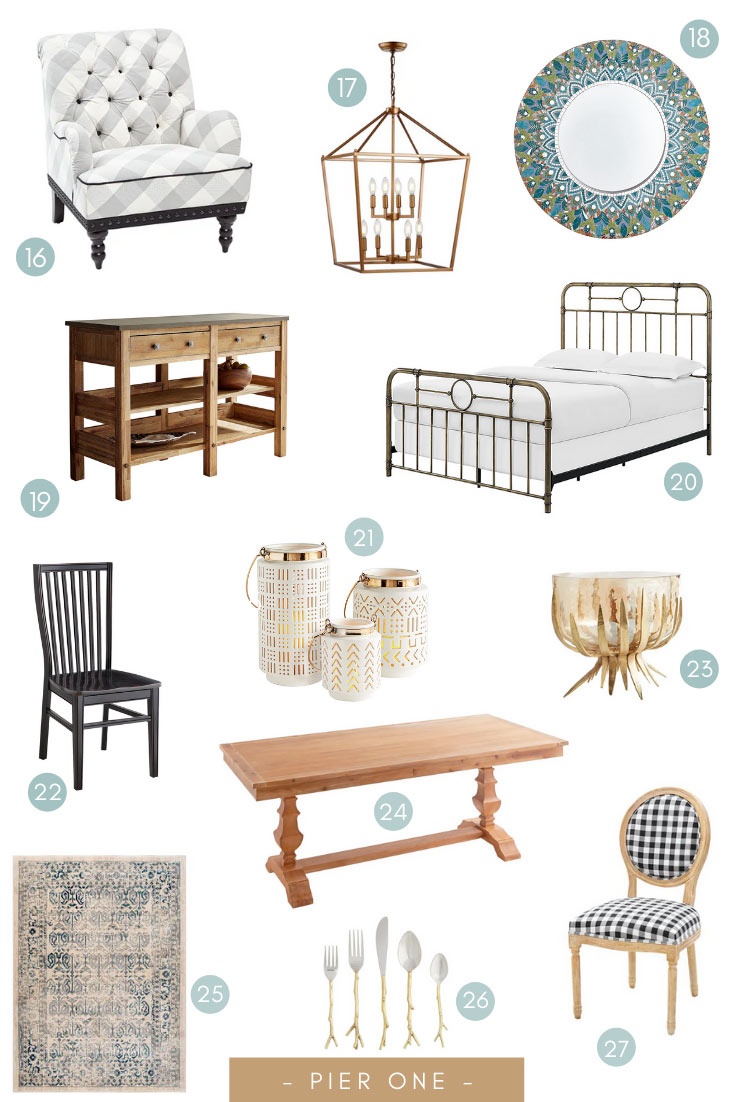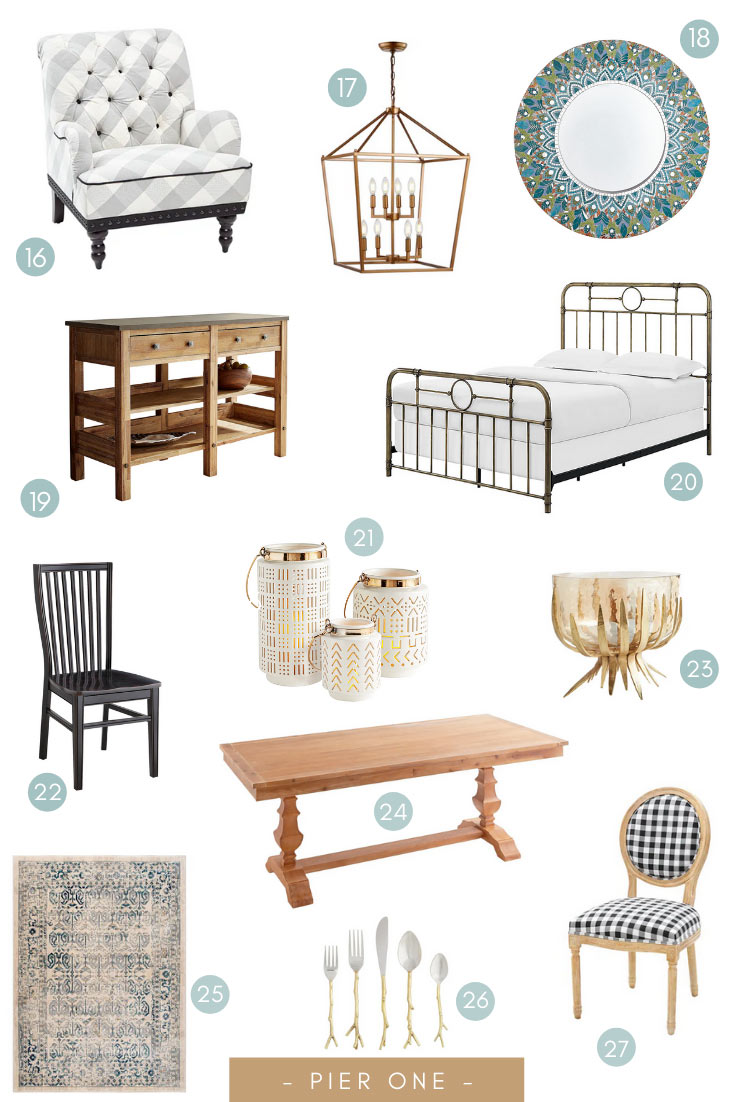 Hopefully, Pier 1 can get its crap together and keep its ship afloat for a few more years.  Even though it's not on my Top 10 list of fave home decor stores, I do get a little sad thinking about its ultimate demise.  I'm a sucker for nostalgia.
Thank you so much for following my blog and for letting me help you create your own lived-in, loved-in spaces!