I actually have your weekly dose of beautiful – and affordable – home decor post done on time today.  Hah!  #crushingitforamonday
This week's highlighted online source:  BIRCH LANE.
Click here to check out last week's Hayneedle edition in case you missed it.
BIRCH LANE: WAYFAIR'S
SOPHISTICATED SISTER
Wayfair has a couple of sisters and Birch Lane happens to be the sophisticated but laid-back one.  You'll find a lot of traditional, coastal, and farmhouse styles on this fun shopping site.
There are some really beautiful products on Birch Lane, especially the ones with a coastal contemporary vibe so I thought I'd cover a few of those items in today's post.
And this time, I thought I'd do something a little different by designing 3 mood boards to show you how you can create the foundation of a room just using Birch Lane's products.
Then you can fill in with throw pillows, candles, blankets, and other decor from local places like Target, Homegoods, TJ Maxx, Pier One, etc.   That way, you can buy more than you need to see what works in your room(s) and then easily return the others without having to ship the stuff back.
❤︎ PIN US ALL FOR LATER, YO! ❤︎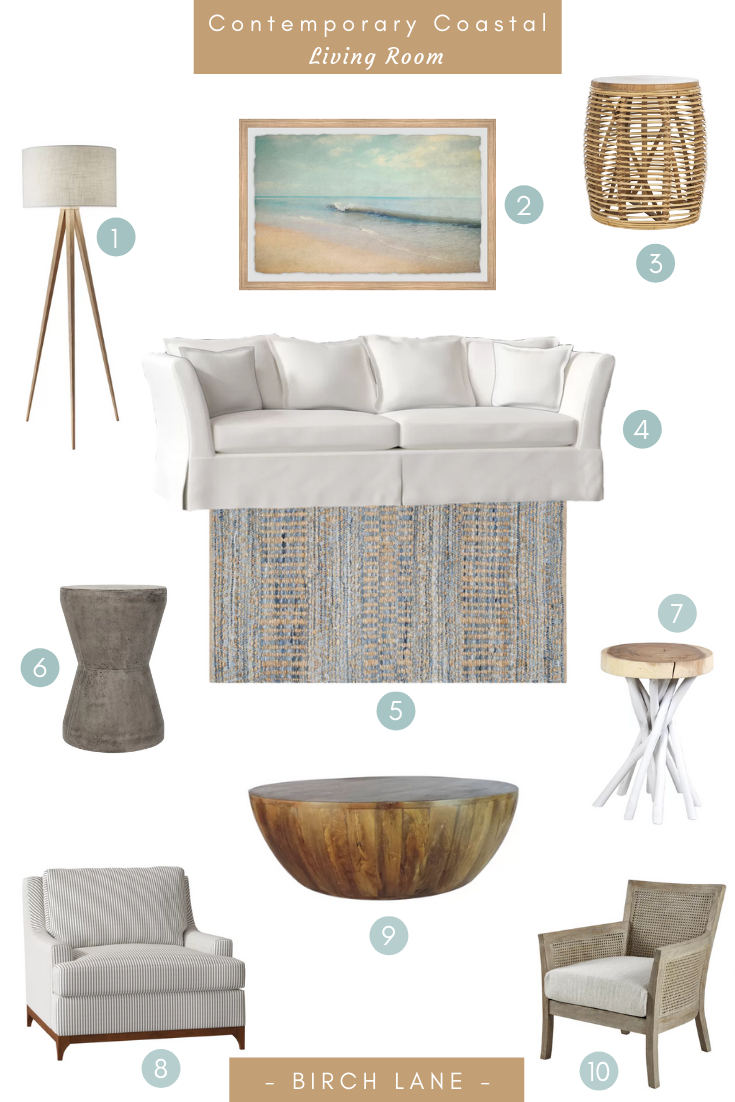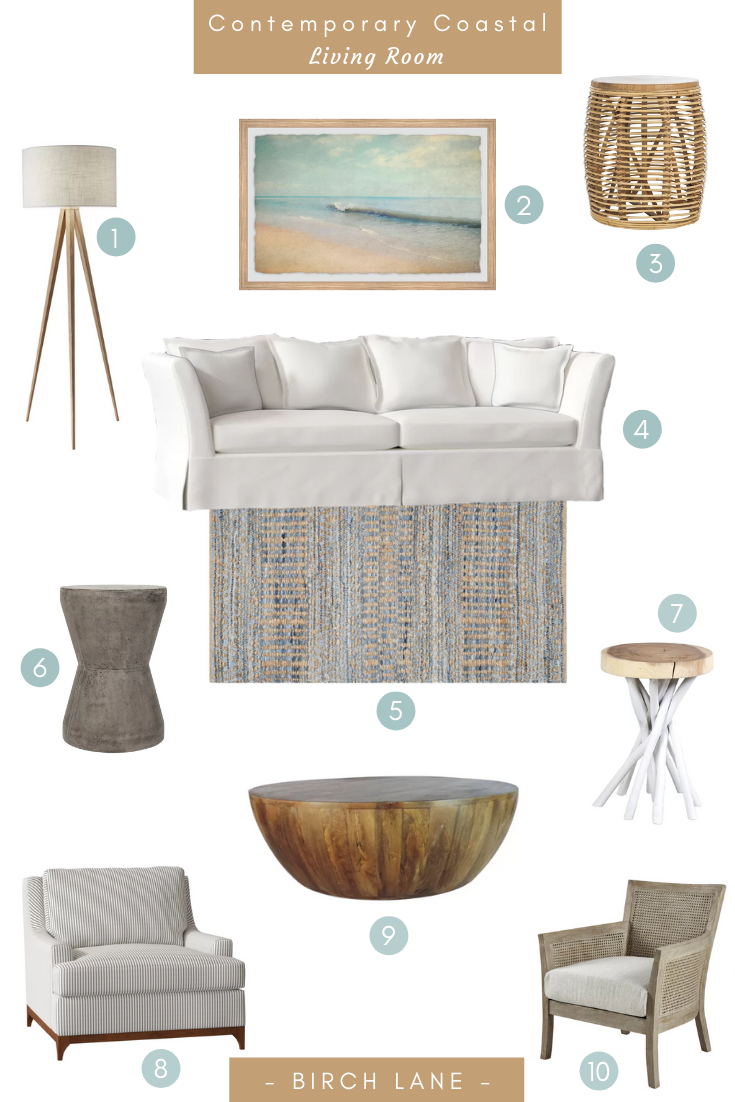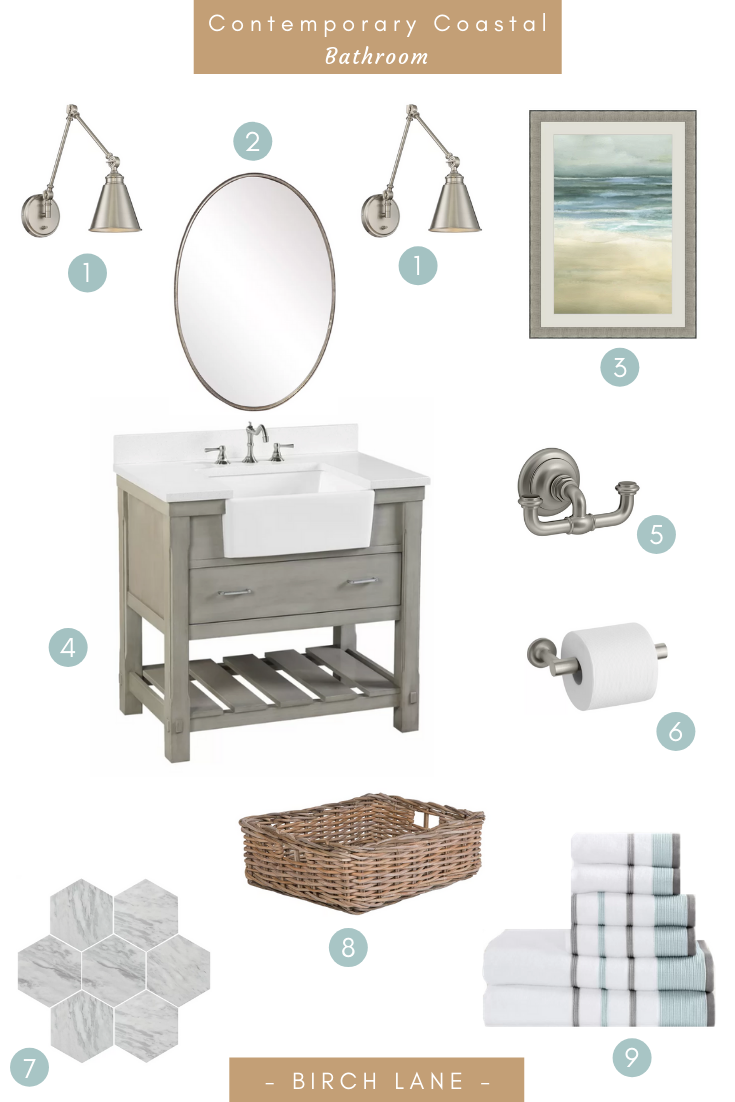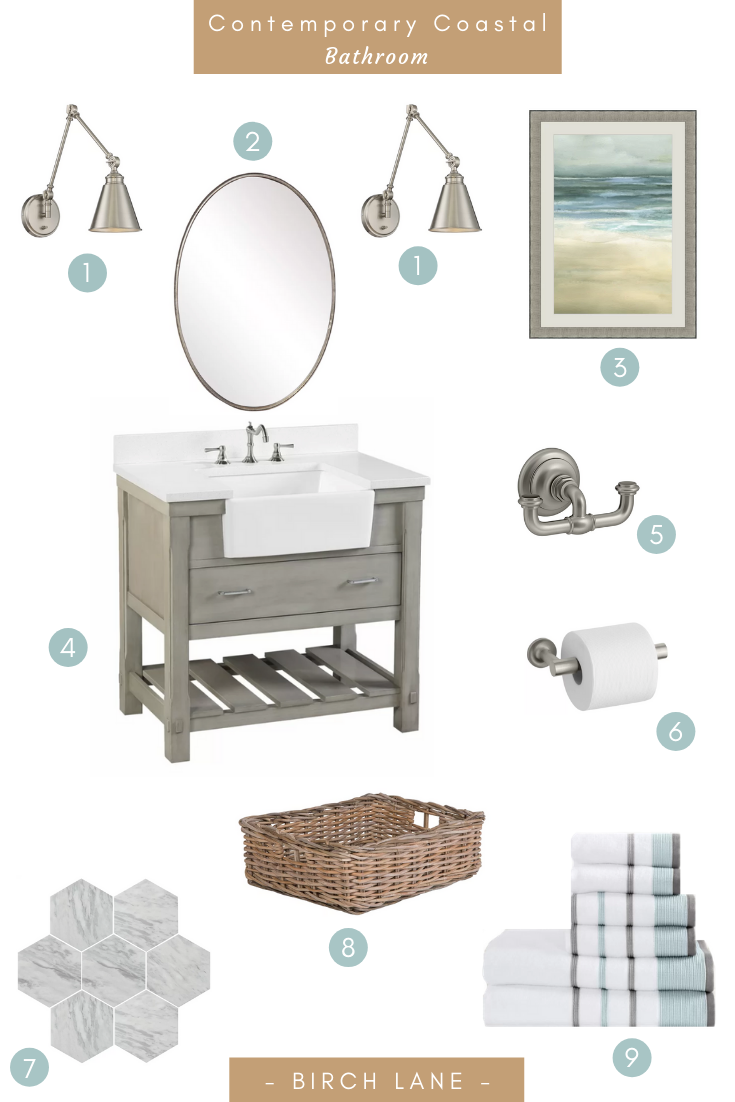 If you've been thinking about getting a sofa or armchair with custom fabric but don't want to shell out the dough at Pottery Barn, Arhaus, Crate & Barrel, etc., then you're going to LOVE Birch Lane.
They have a great selection of affordable, customizable living room furniture that is available in something like 90 different fabrics. They'll even send you free fabric samples (and they're really quick about sending those out to you).
Thank you so much for following my blog and for letting me help you create your own lived-in, loved-in spaces!