I'm a hard-core Target junkie.  Like SUPER hardcore. We all have our vices and that beguiling white & red store is mine.
I crave that store at least 2-3 times per week.  I need it.  I want it.  Momma gotta have it. ?
I don't necessarily buy something every time I'm there, but I love the high I get from browsing to see what new addictive products they're offering me that week.
They purposely make that store full of wonder and surprise to make you keep coming back for more and boy, do they have me under their marvelously enchanting spell. Those wily bastards – they really know what they're doing.
THE PLACE WHERE MY MONEY &
WILLPOWER MAGICALLY DISAPPEARS
I wrote a couple of Target posts (here and here) since I launched this blog in late April 2019 and this post still gets CRAZY amounts of traffic on Pinterest even though patio season is coming to an end in most parts of the country. The Target addiction is real!
Come check out my current favorites picks!
❤︎ PIN BOTH OF US FOR LATER, YO! ❤︎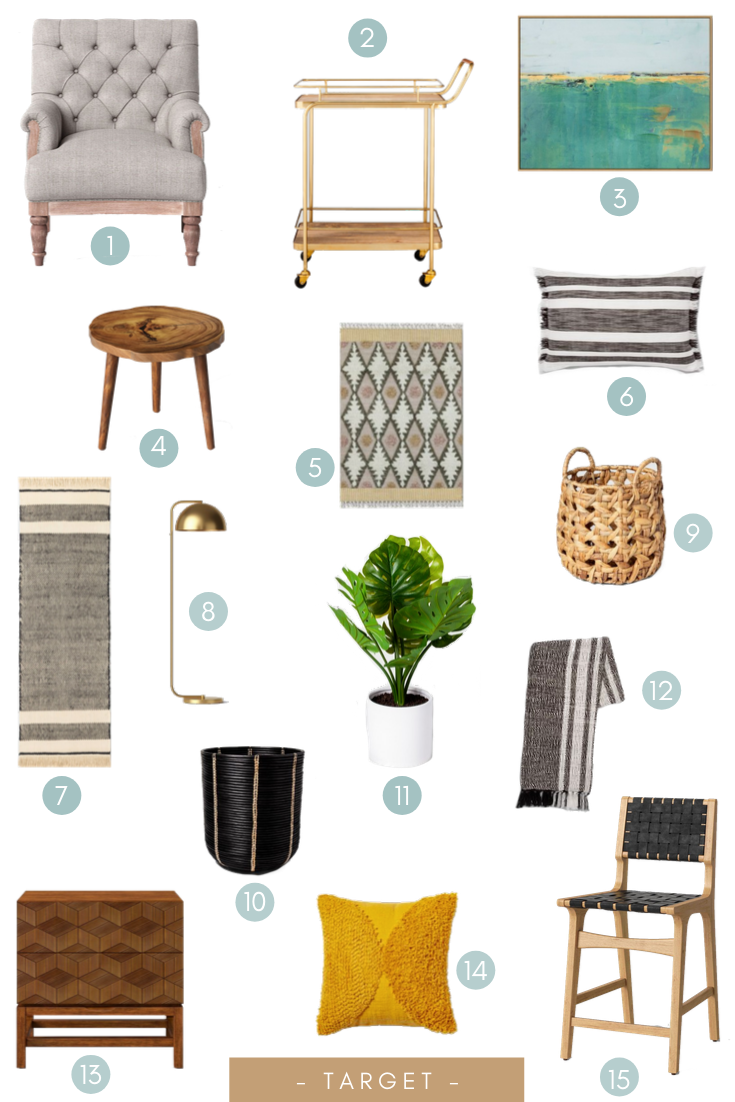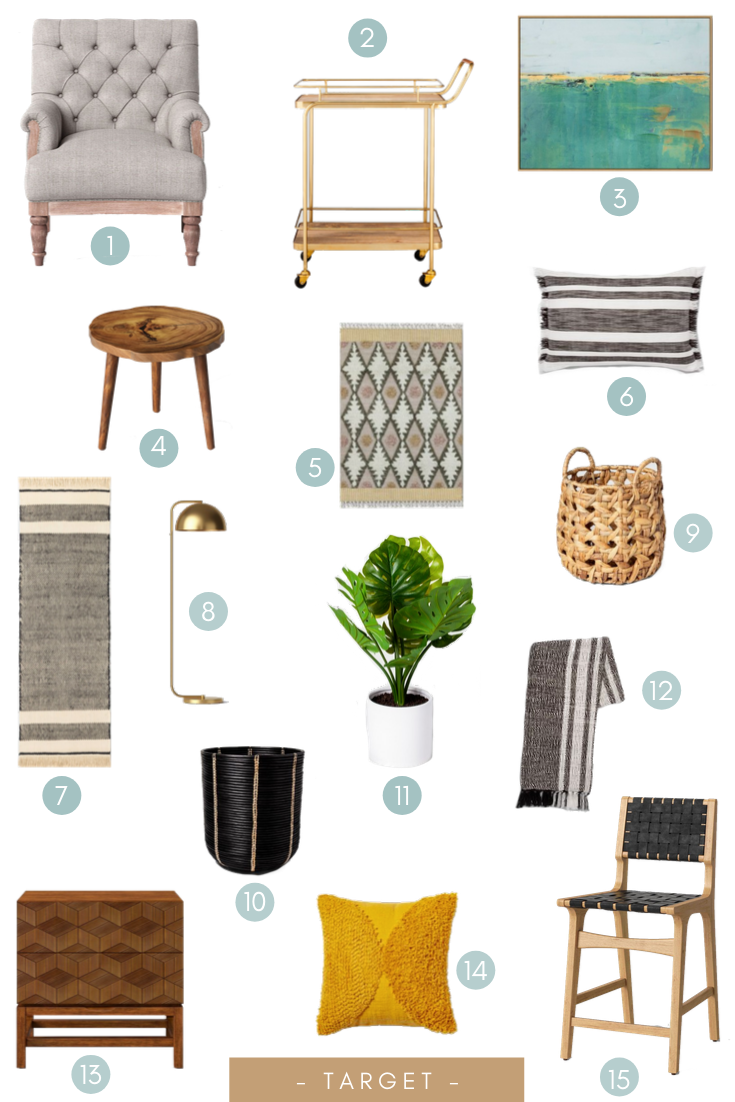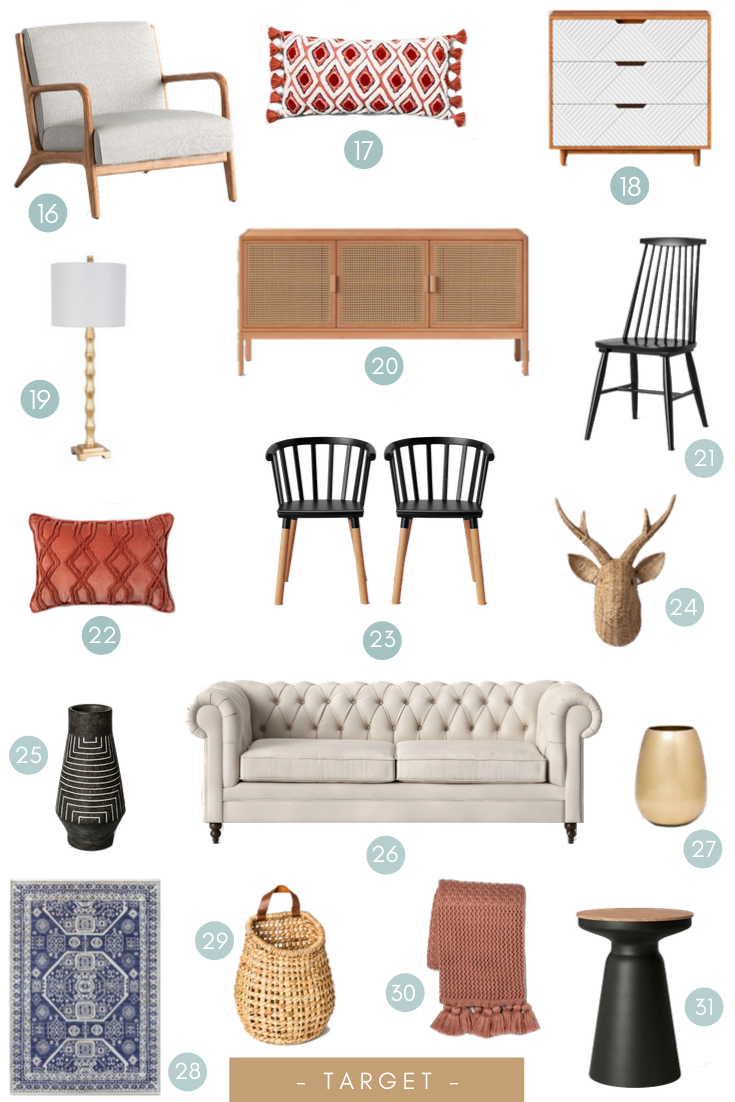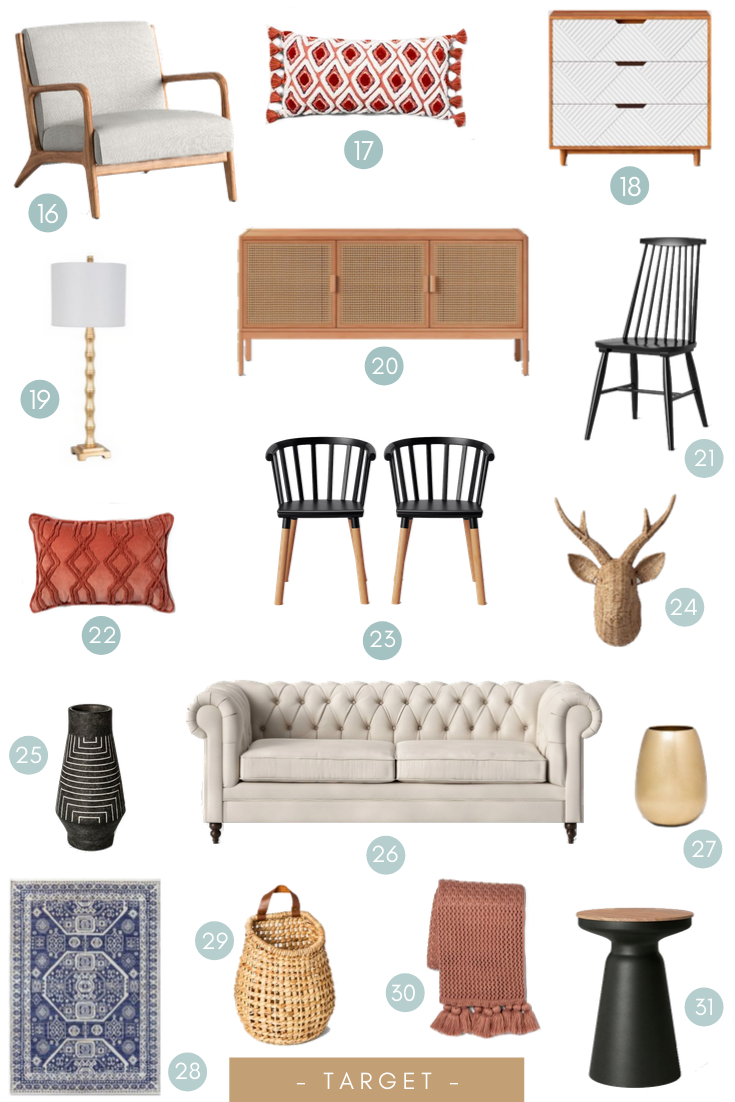 So what are YOUR faves on these mood boards?
My fave is the Chesterfield sofa.  Chesterfield sofas are typically a little too formal for my personal design taste, but I do appreciate the impeccable design and this Target version is no exception.
The neutral color is such a beautiful tone making it SUPER easy to load up with colorful throw pillows each season.  And while it's a formal look, there's a casual vibe going on as well.  ?
If you enjoyed reading this article, please subscribe to Sanctuary's weekly newsletter so you never miss another post. The signup box is conveniently located below.
Thank you so much for following my blog and for letting me help make your life + home a little more beautiful, simple, and serene! XOXO ❤︎


Image Source: Target