We're quickly approaching the fall season (although it sure doesn't feel that way in Florida) and I think we're all ready to hibernate from life for awhile.
With the ongoing – and seemingly endless – pandemic forcing us to spend much more time in our homes, it's no wonder why people have turned to decorating as an outlet to deal with stress, uncertainty, and anxiety.
It's one way to feel some sort of control and comfort during this unbelievably surreal time in our lives while also providing a creative outlet to keep our anxious minds busy.
So if you're planning on redecorating a space and you're on a tight budget, this post is right up your alley.
REMEMBER: TO LOOK HIGH-END,
YOU DON'T NEED TO SPEND HIGH-END
Target has a TON of beautiful things on their website right now, especially due to the launch of their popular "Threshold designed with Studio McGee" line.
If you're in love with everything Studio McGee touches but you don't have an unlimited decorating budget (um, I can totally relate!), this product line is THE next best thing to having SM's uber-talented designers personally decorate your space!
I narrowed my finds down to 36 Target favorites that look high-end and could easily fit in with many different decorating styles. Come check 'em out!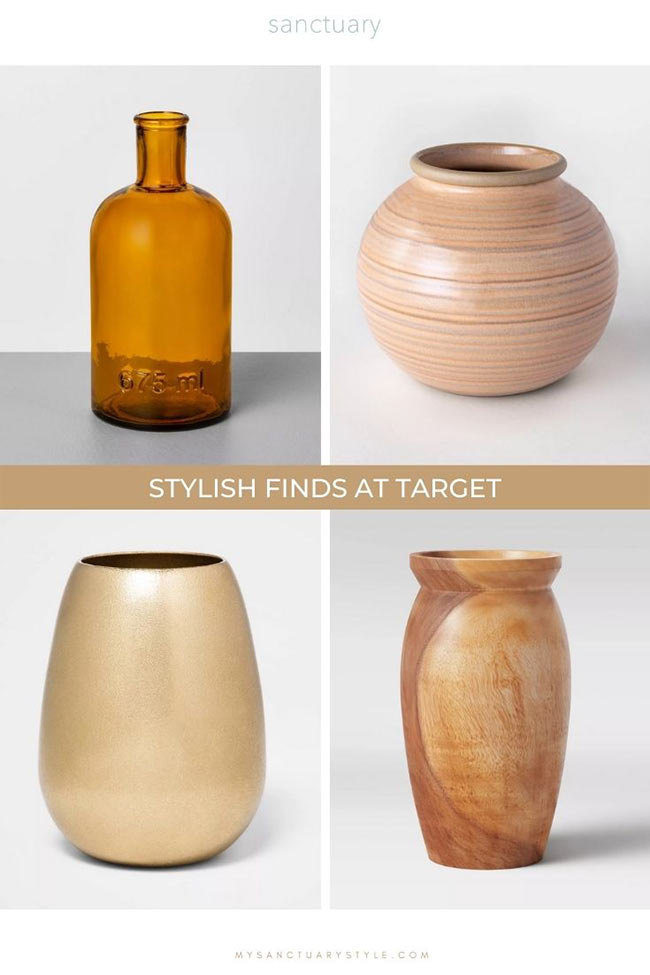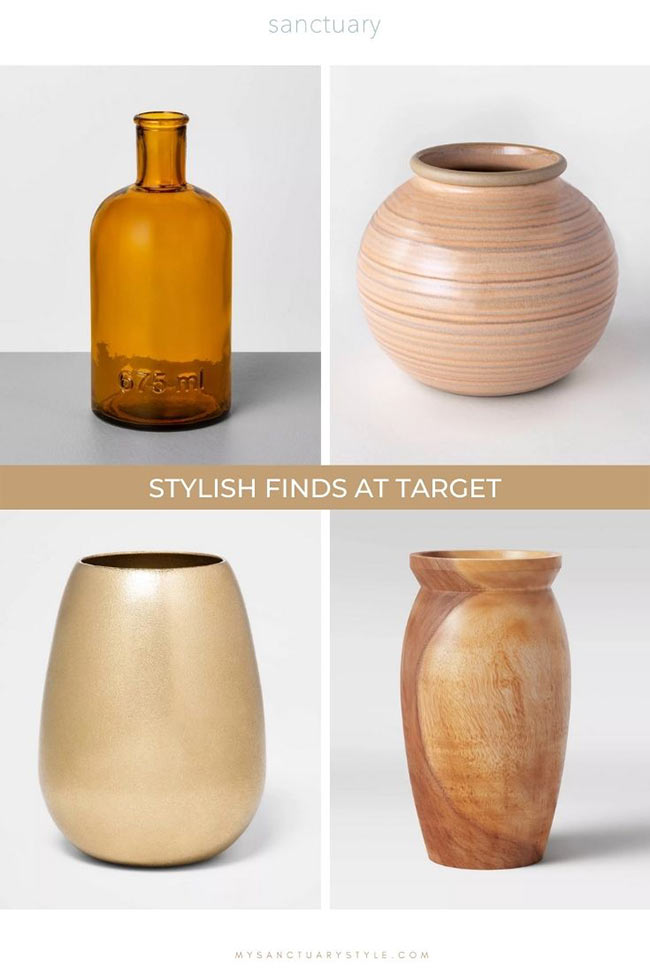 Amber Vase $15 | Peach Vase $10
Brass Vase $13 | Wood Vase $30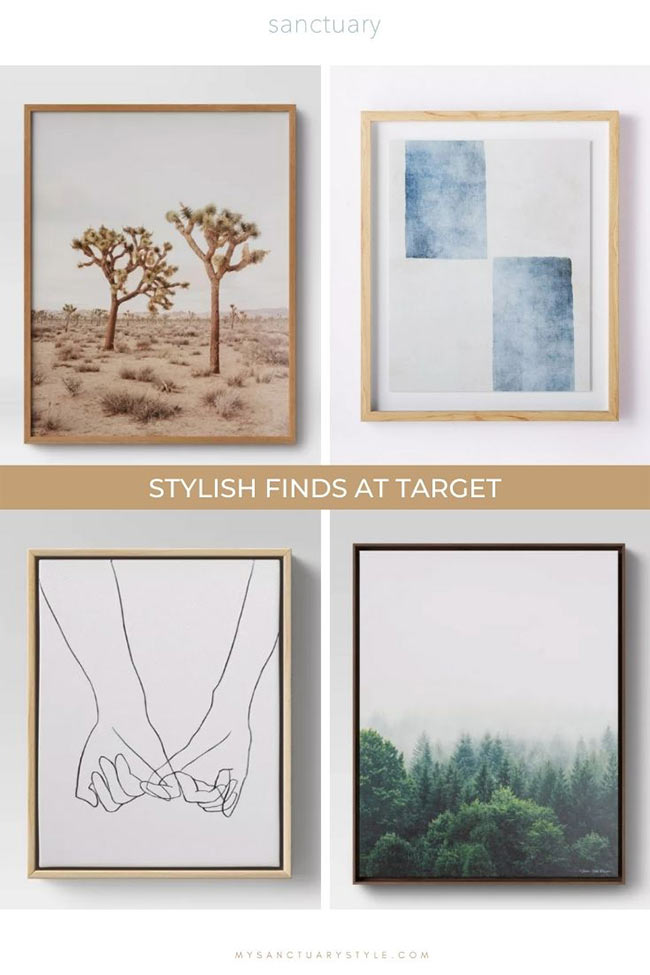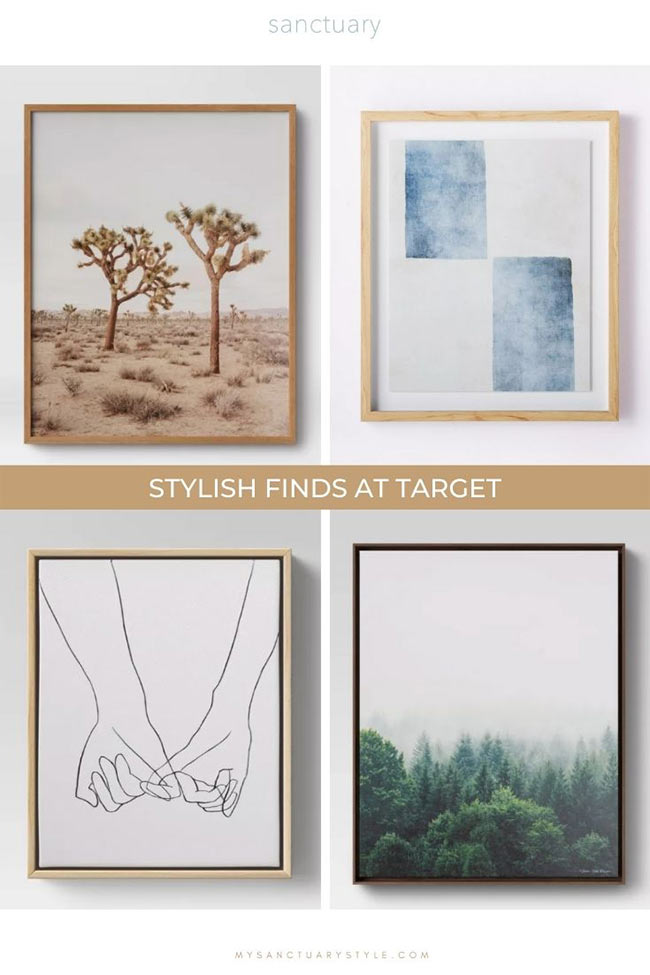 Joshua Tree Art $45 | Blue & White Art $40
Hands Art $10 | Forest Art $45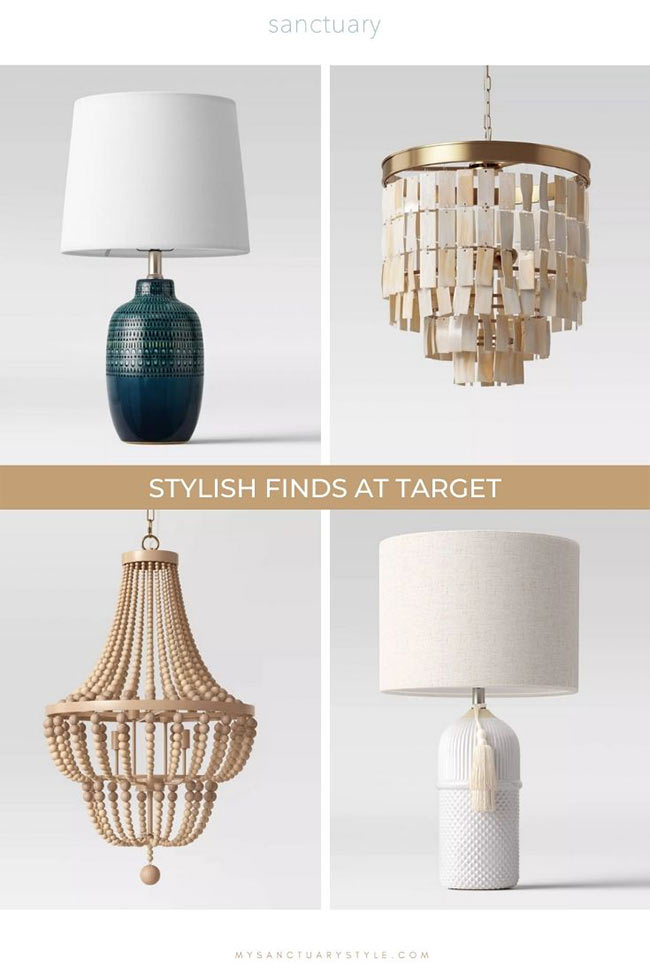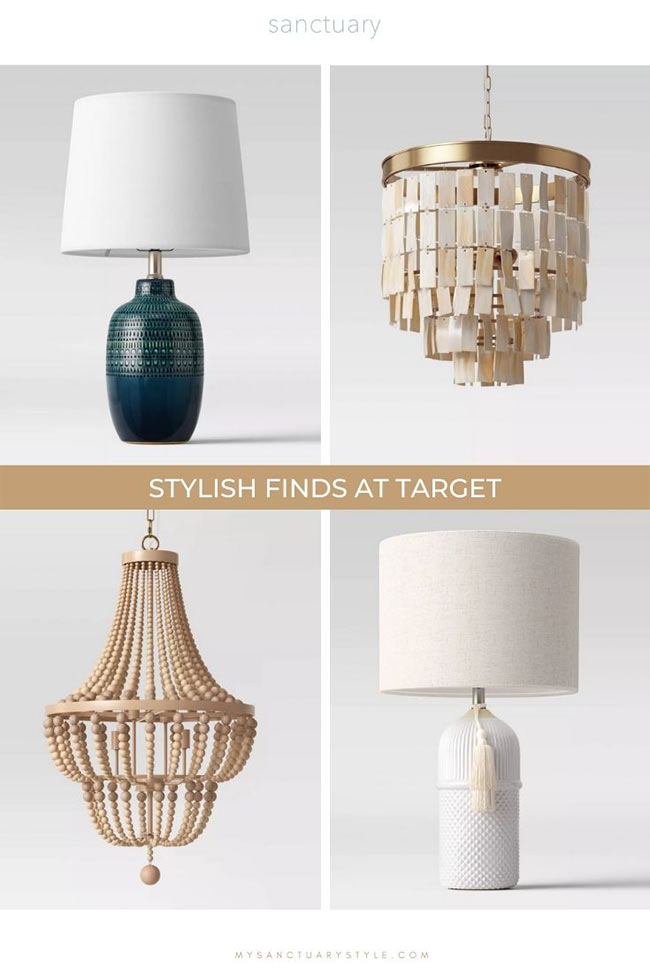 Green Table Lamp $50 | Faux Shell Chandelier $230
Wood Bead Chandelier $230 | White Table Lamp $70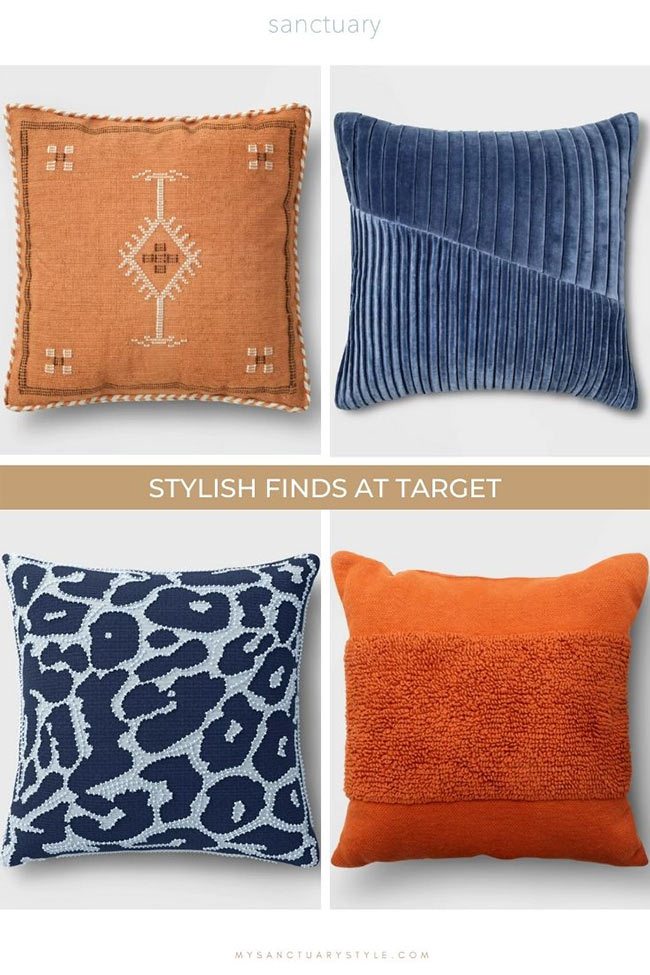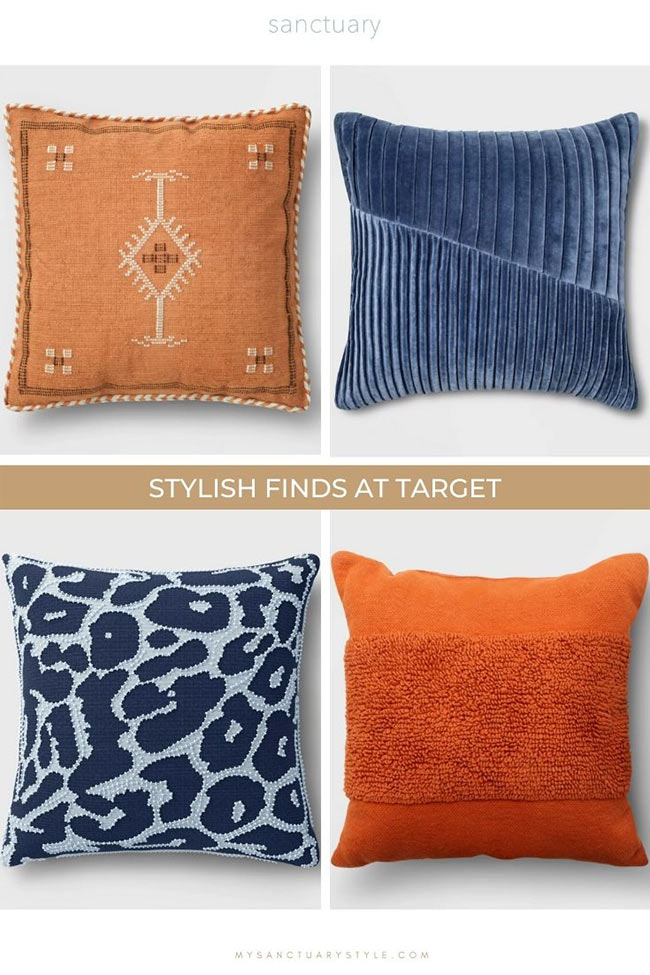 Rust Woven Pillow $20 | Blue Velvet Pillow $25
Blue Beaded Pillow $25 | Rust Tufted Pillow $20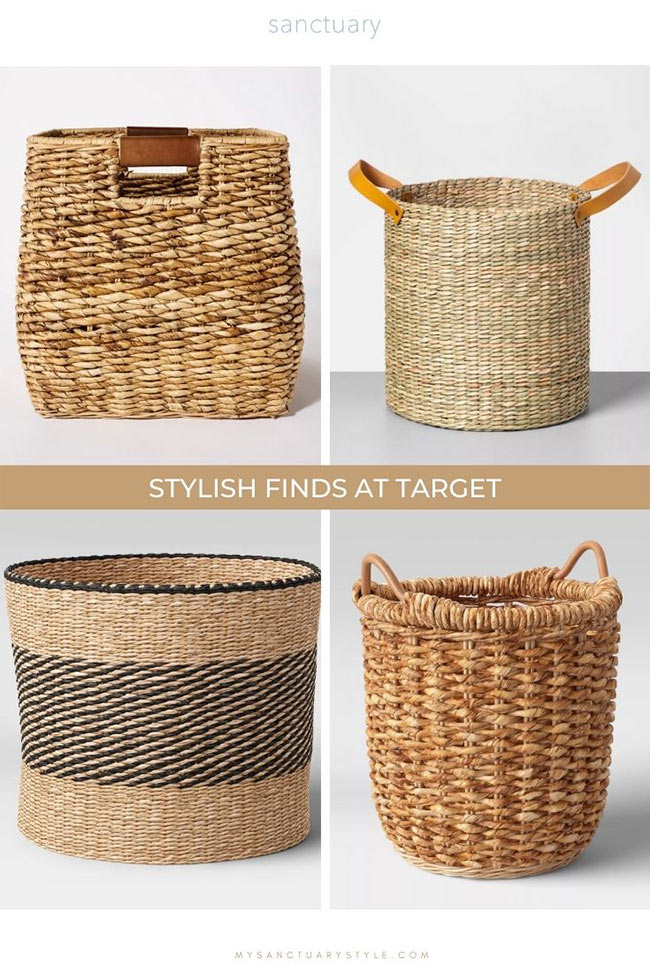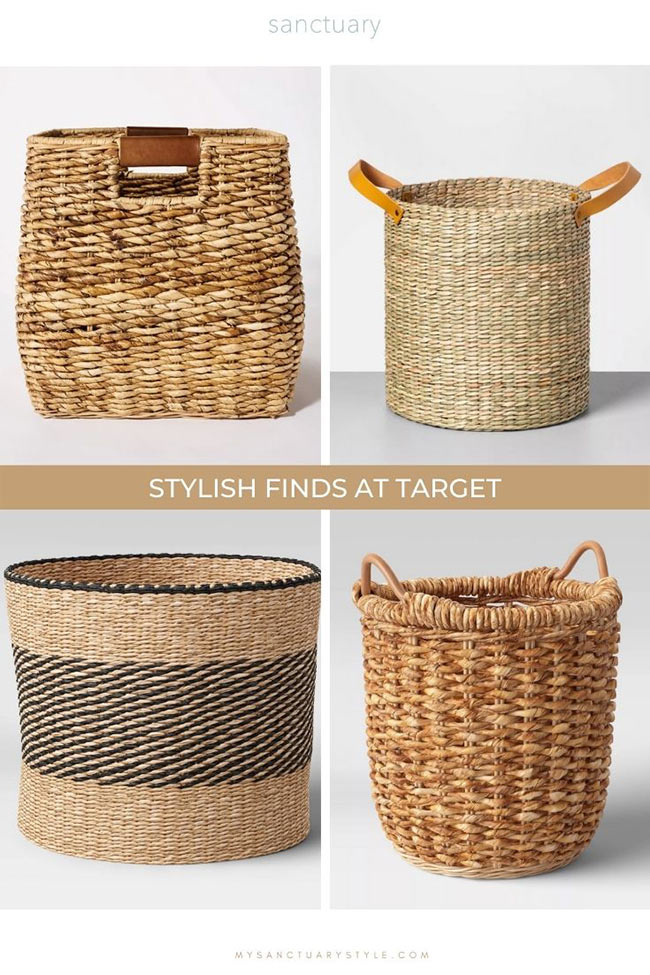 Square Basket $50 |  Seagrass Basket $25
Black Seagrass Basket $30 | Banana Basket $50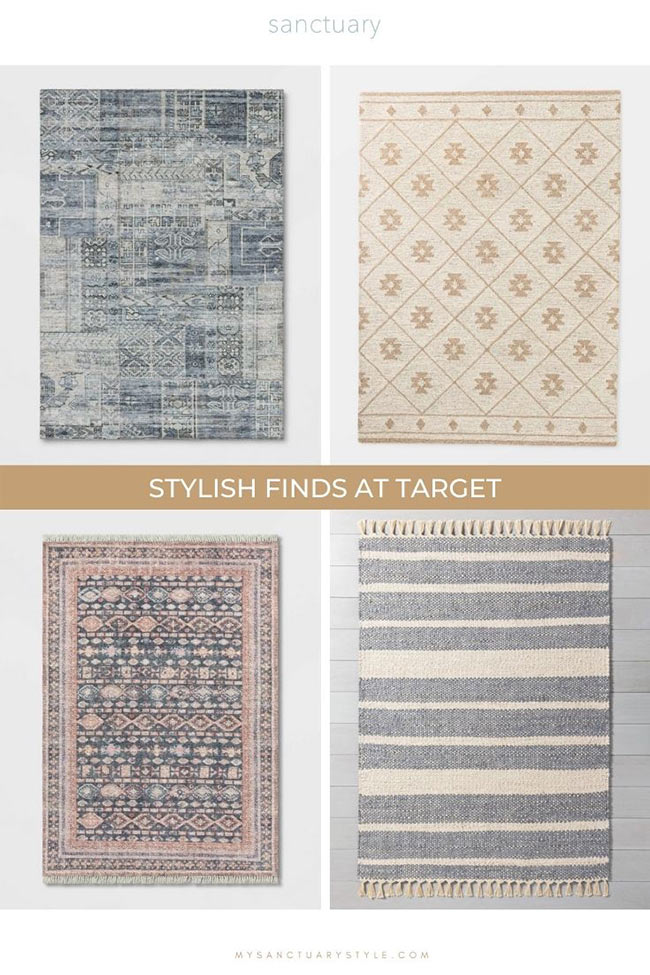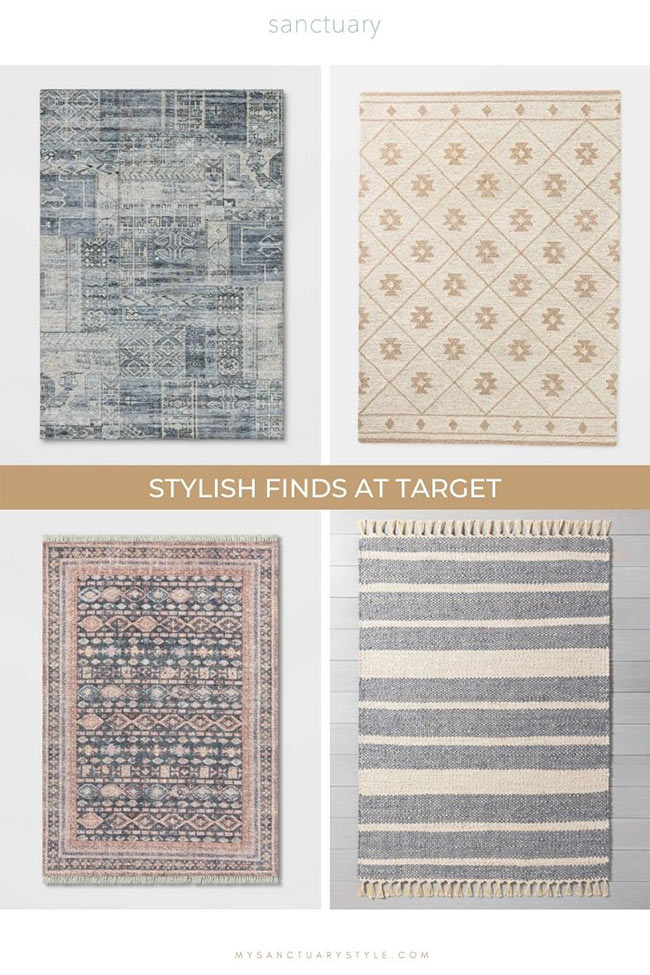 Blue Patchwork Rug $99+ | Cream Wool Rug $130+ 
Blush Persian Rug $200 | Striped Rug $49+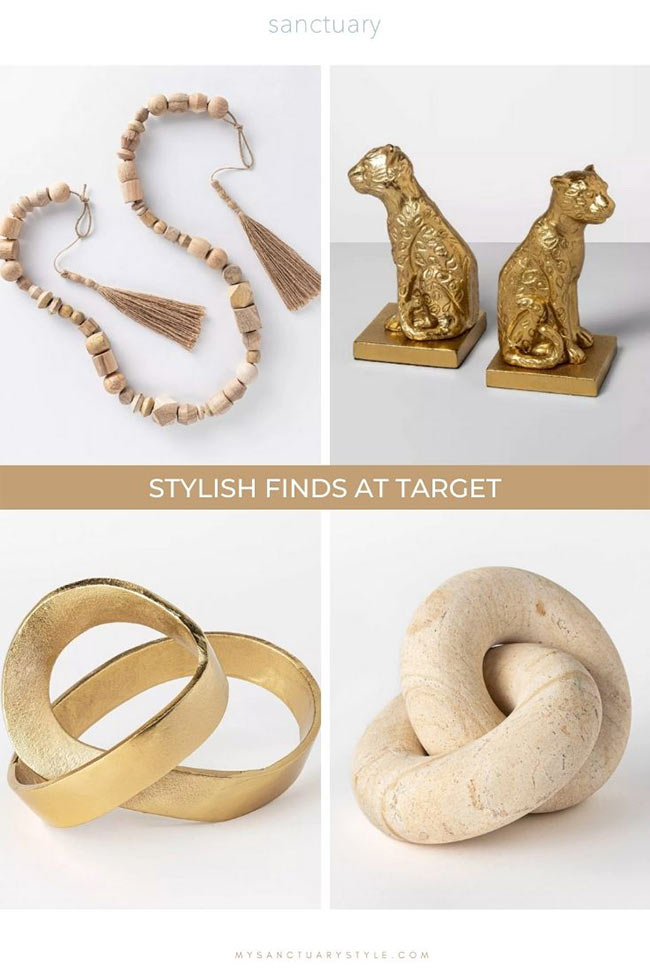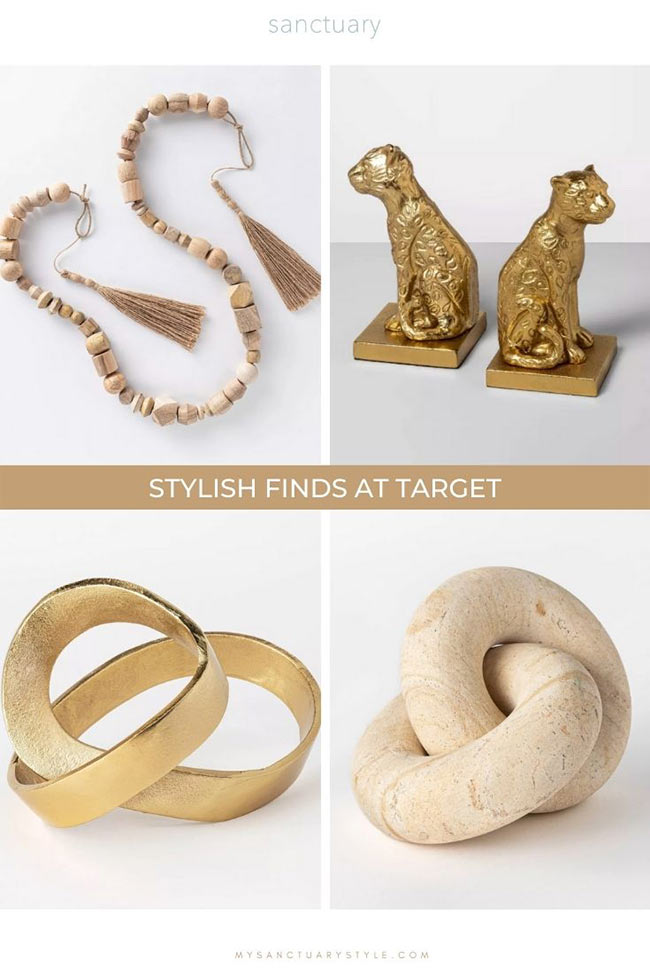 Wood Beads $25 | Jungle Cats $30
Brass Knot $20 | Wood Knot $20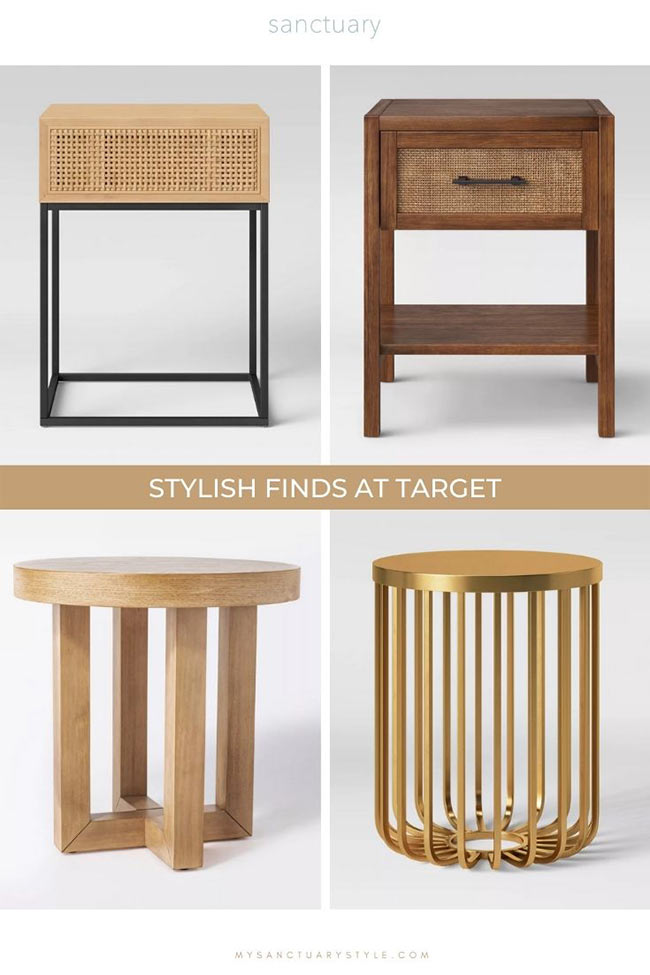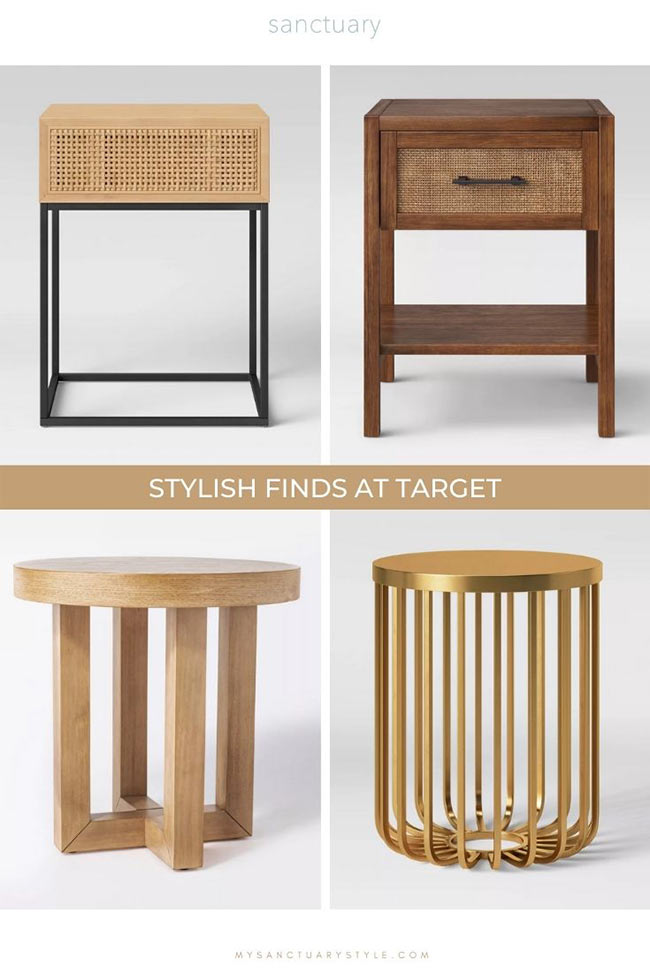 Mixed Material End Table $100 | Wood & Rattan End Table $100
Round Wood End Table $109 | Brass End Table $80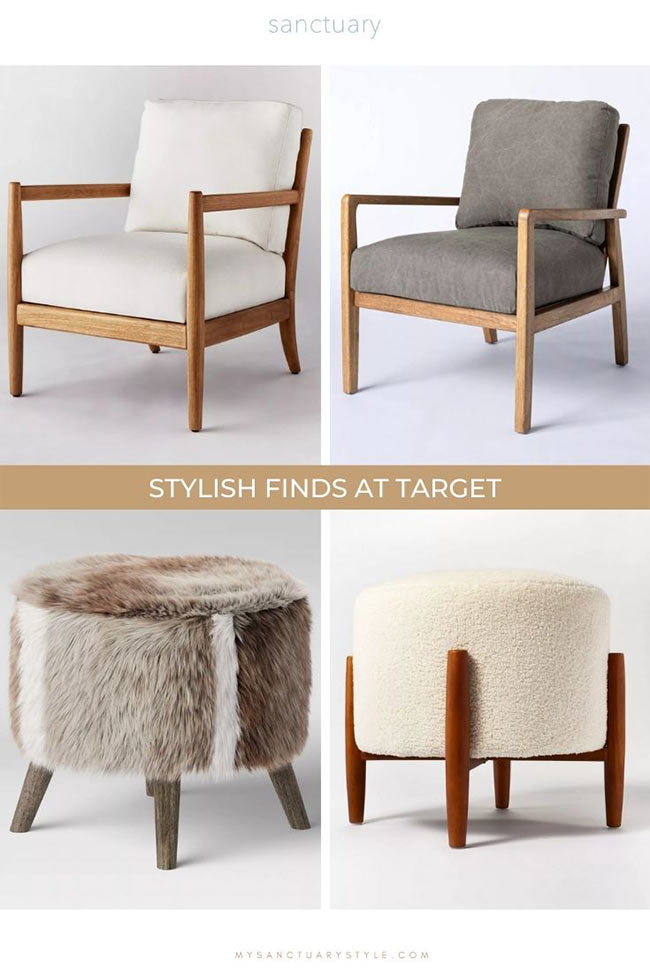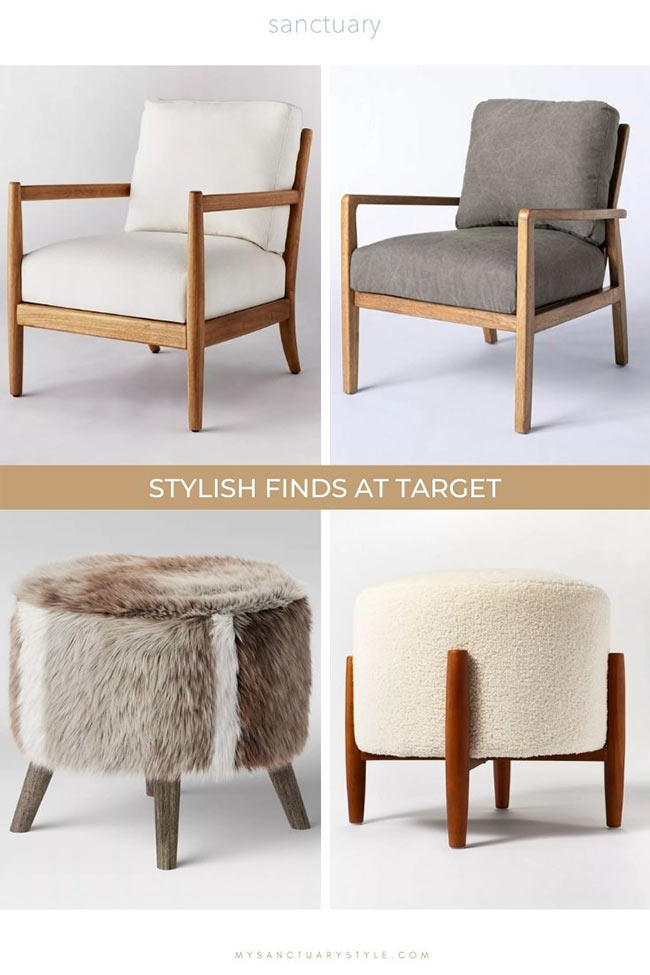 Cream Ladder Back Chair $250 | Mixed Material Accent Chair $250
Faux Fur Ottoman $75 | Sherpa Ottoman $89
So which of these beautiful Target finds caught YOUR eye?
I'm ALL OVER the drama of that deep green table lamp and the coziness of that gray striped rug!
Thank you so much for following my blog and for letting me help you create your own lived-in, loved-in spaces!


Image Source: Target