Here is your weekly dose of affordable home decor that looks expensive (but isn't!).  This week – HAYNEEDLE!
Click here to check out last week's Joss & Main (one of my fave online shopping joints) edition in case you missed it.
HAYNEEDLE: WALMART'S
ADOPTED CHILD
Brief history lesson:  Jet.com bought Hayneedle in early 2016 and then Walmart bought Jet.com in late 2016 so Walmart is now the proud adoptive parent of Hayneedle.
I only purchased two things on Hayneedle (one was the hanging chair below) so I don't have tons of experience shopping on the site, but I can say that I had a good experience with both of my orders and have no complaints.
I REALLY wanted to incorporate a hanging chair into our porch's design but I wasn't willing to throw down $600 or more on one.  So I was beyond ecstatic when I found the chair on Hayneedle on sale for $250!!!
You can find some really cool, high-design things on Hayneedle but you gotta be willing to put in the time to poke around because like Walmart, there is some cheap stuff mixed up in there.
But it's totally worth the pokin' around because they do have some great deals.
If you love Drew Barrymore's "Flower Home" line at Walmart, you can also find it on Hayneedle.  Look at how cute and dreamy this Flower Home dog bed is.
Flower Home has some truly unique and fun products and it reminds me a little bit of Target's Opalhouse line:  a sprinkle of artsy-fartsy mixed with a touch of boho for a fresh, interesting combo.  But ultimately, my heart belongs to Opalhouse.
So let's take a look at the beautiful (but affordable) high-design loot I found this week …
❤︎ PIN ME FOR LATER, YO! ❤︎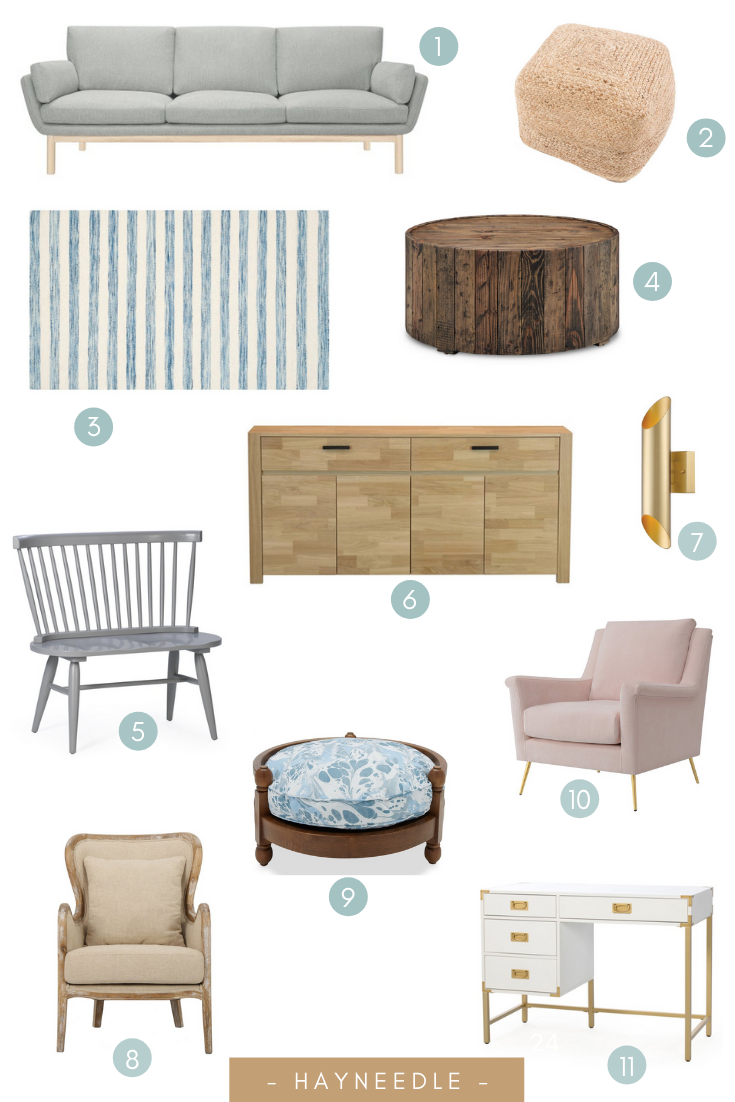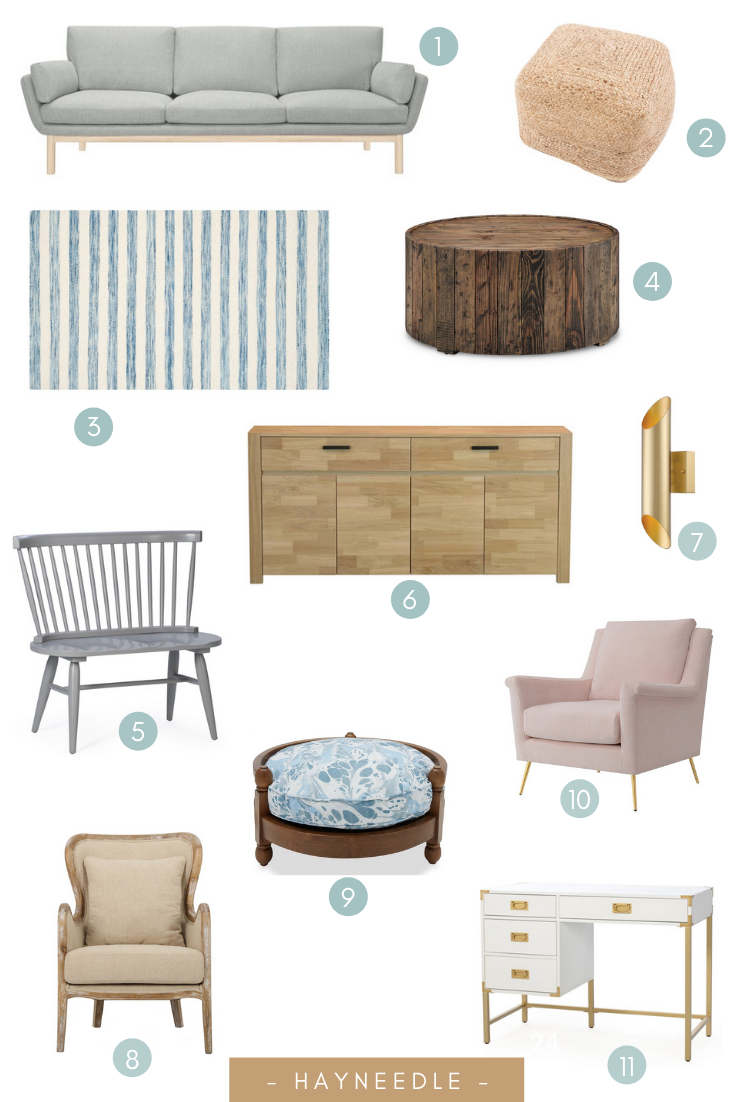 What are your faves on this mood board?  I honestly can't pick a fave this week – I love them all so much.  I could totally see that wingback chair living in the amazing Liz Marie Galvan's gorgeous antique farmhouse.
Thank you so much for following my blog and for letting me help you create your own lived-in, loved-in spaces!