Since The Hubs and I don't have any human children, I can't really comprehend what it must feel like for parents to send their children off to college especially if that forces you into Empty Nest mode.  But from what I hear from friends, you better really love your significant other or you're in deep doo doo.
Even though we don't have kids, I was a college-aged kid at one point in my life (shocking, right?) and I can comprehend what it would feel like to have a kick-ass dorm room.
In this edition of "I Spy High-End Design at:", WE'RE LOOKING AT TARGET!!!
I DON'T HAVE KIDS, BUT I DID
PLAY ONE IN REAL LIFE 
If I was a college student right now, I would definitely want a stylish, grown-up college dorm room.
I wouldn't want Hello Kitty (is that even a thing anymore??) or Pokemon posters slapped up all over the walls, and I certainly wouldn't want childish bedding and decor.  It's time to leave that crap behind with high school and start embracing the idea of adulting …
So let's take a look at the super cool high-end-looking Target college dorm finds.
STYLISH TARGET COLLEGE DORM
ROOM UNDER $800 FOR THE LADIES …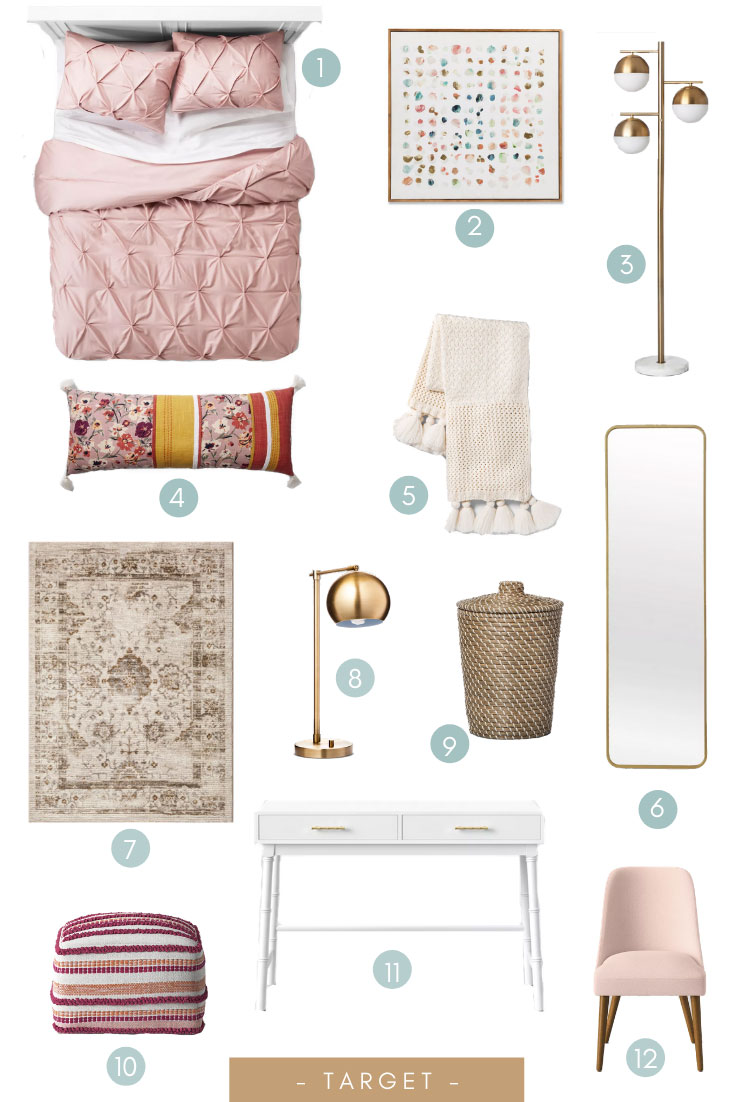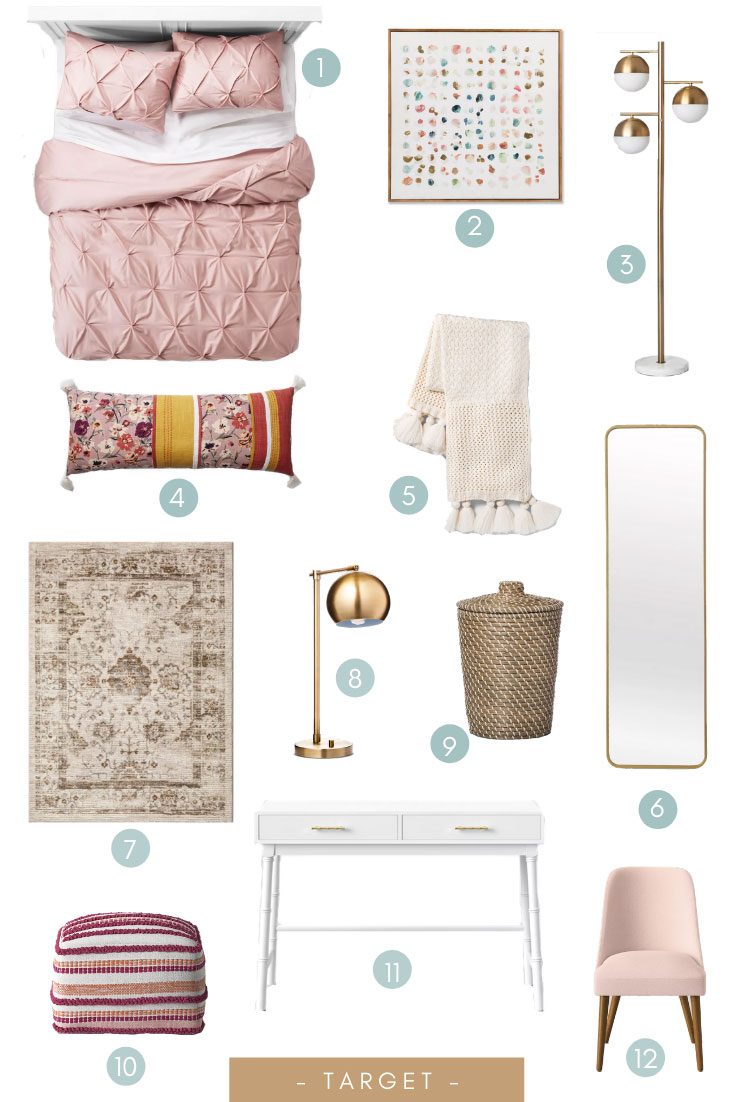 GRAND TOTAL: $ 799
STYLISH TARGET COLLEGE DORM
ROOM UNDER $800 FOR THE GUYS …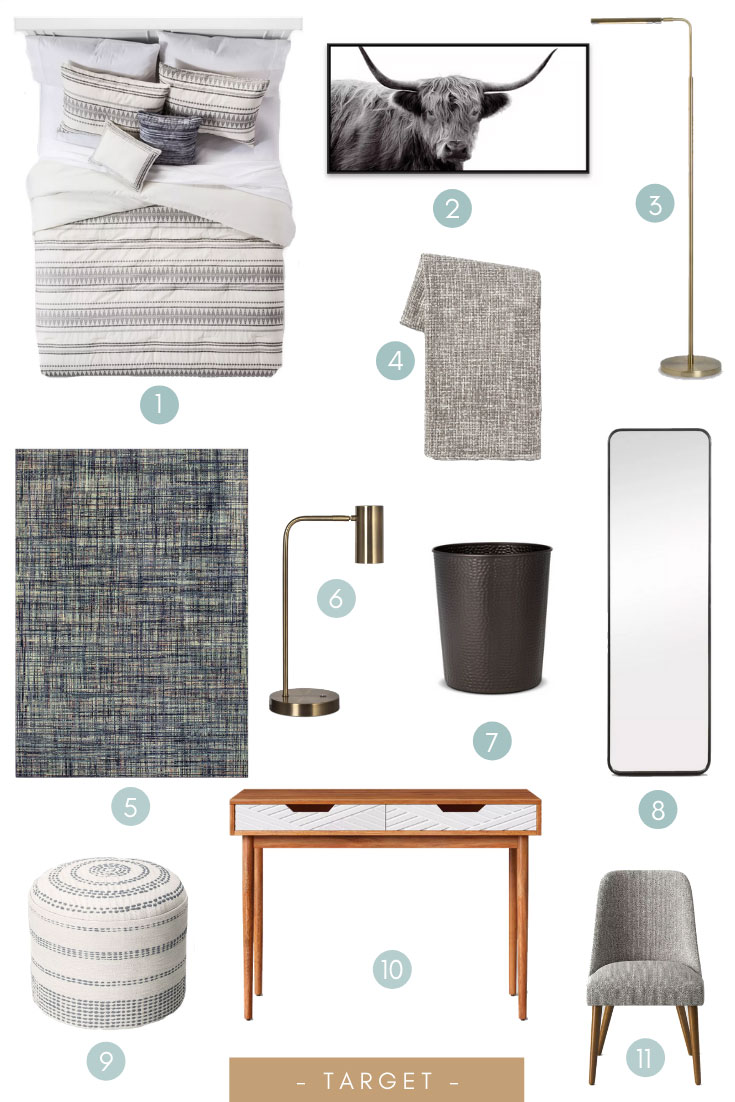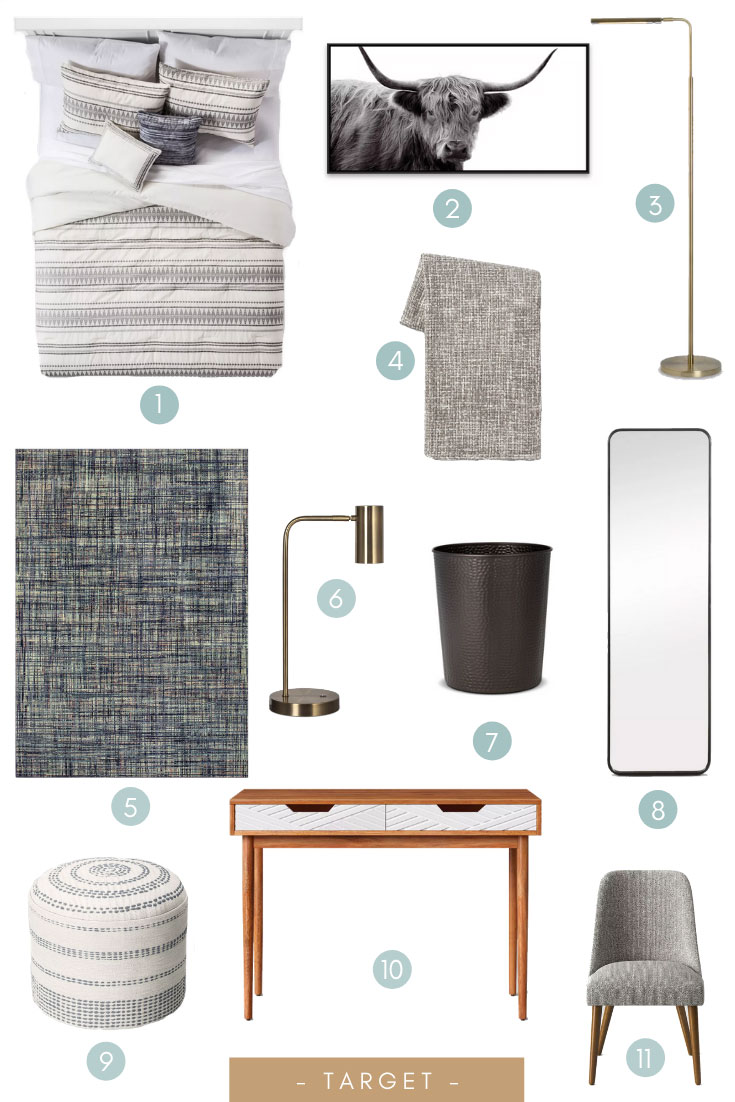 GRAND TOTAL: $706
I don't know about you, but having a stylish dorm room would actually make me WANT to study every night! Ok, maybe not every night, but you get my point.
Thank you so much for following my blog and for letting me help you create your own lived-in, loved-in spaces!


Image Source: Target