Well, friends, The Great Post Purge of February 2022 is officially over and this post is from a very recent project – I did it three weekends ago, actually. Look at me … posting about something current. Ha!
A couple of weeks ago, I wrote about our front door's mini-makeover I did in late 2020 and I carried that paint color to the interior side of the door. The cheerful peachy-pink hue immediately brightened up our foyer (the door used to be black on both sides) and it instantly makes me smile whenever I walk through it.
Since the middle of January, I've been planning out a mini-makeover for our primary bedroom (you can see the color inspiration & options in this post) and I still hadn't picked a paint color yet but was jonesin' to paint something!! ANYTHING!! I just had this really strong urge to get "hands-on" with something and paint is usually my go-to fix of choice.
So I looked around the house to see what else I could paint (doesn't everybody do that or am I the only weirdo around here?) and thought the entryway could use a personality injection.
It's been Benjamin Moore's "Chantilly Lace" – a gorgeous, crisp white – for over 4 years but I always felt like the space was lacking something. I'm a minimalist at heart and didn't want to throw more home decor on the table so a fresh paint color was an obvious solution.
An entryway is a perfect space to really have some fun and set the tone for the rest of your home and create a certain mood to welcome visitors.
Is the mood you want to convey: "Hey, we're super casual and fun and you can sit back and relax while you're in our home!" or "Hey, please take your shoes off right now and sit on the plastic-coated sofa! Oh, and you might want to pop a Xanax or two while you're in our home." I choose the former because I'm terrified of the latter.
Ever since we built our farmhouse in 2017, I always wanted our visitors to feel instantly relaxed and like they're on vacation. Though the furniture & decor is sophisticated and I used dramatic, bold accent colors throughout, it's not a serious house at all and I wanted to make it even more calming – yet fun! – by giving the entryway a mini-makeover using only paint.
I knew exactly which paint I wanted to use as I've had my eyes set on it for awhile – Benjamin Moore's "Quiet Moments" which they describe it as "A gentle mix of blue, green and gray results in a color that exudes tranquility and inspires quiet meditation." Perfectly said!
I did the mini-makeover the weekend of February 5th and the worst part was taping up the walls because it took me FOR-EV-ER. I didn't want to paint the battens the new color – I wanted to keep them crisp white so the finished look had a wallpaper-like effect.
I ended up with a GIANT ball of wadded-up blue tape after I peeled it all off. I don't think I've ever used THAT much painter's tape in one project before in my life. It was pretty comical, really. Yowza.
I didn't tell The Hubs I was planning on painting the entryway until the morning of (I like springing this crap on him last minute) and he was a bit unsure of what it would look like with keeping the battens white.
A few days later, I noticed him sitting in an armchair in our living room, just staring at the newly-painted entryway and he told me it's grown on him and he really likes it. Whenever I get an unsolicited statement like that from him, I know he honestly means it. 😁
I absolutely LOVE the paint color as I tend to gravitate towards colors you can't quite seem to put your finger on … Is it green? Is it blue? Is it gray? YES.
Come check out all the "Before" and "After" pics and drop a comment below and tell me what you think of the new paint color!
---
THE PERFECTLY-FINE "BEFORE"
---
THE WHIMSICAL "AFTER"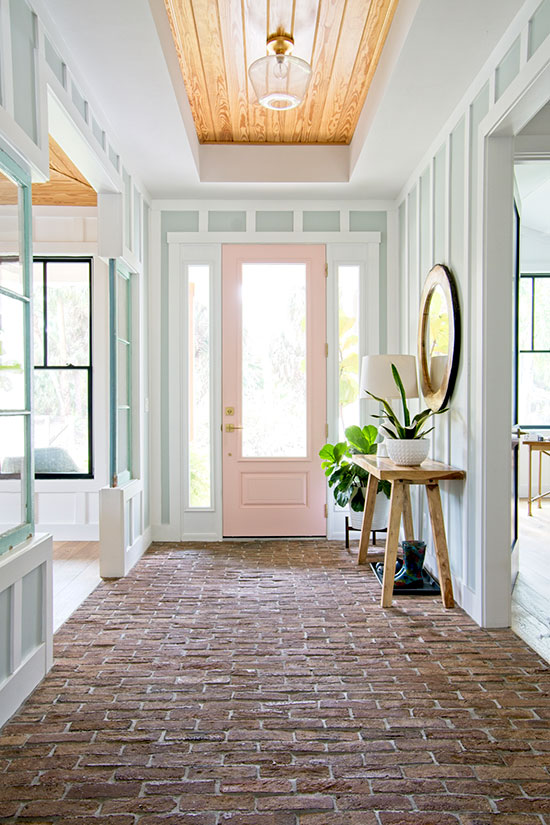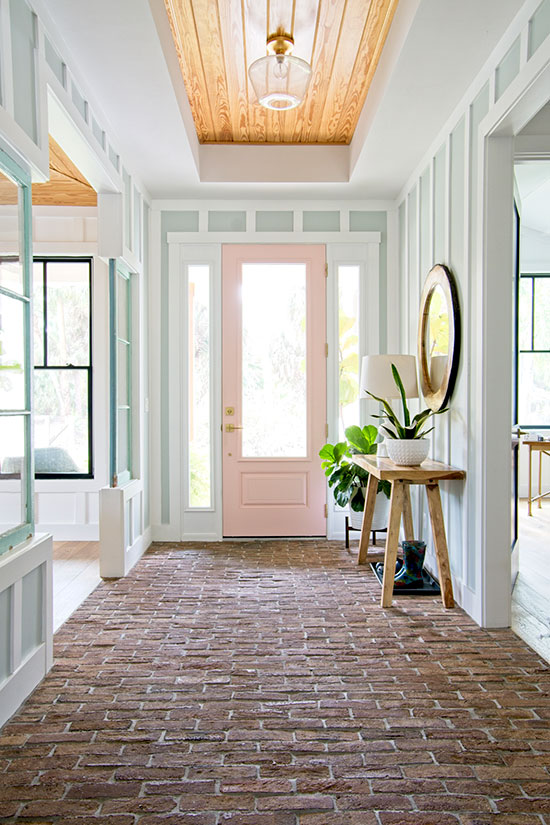 ---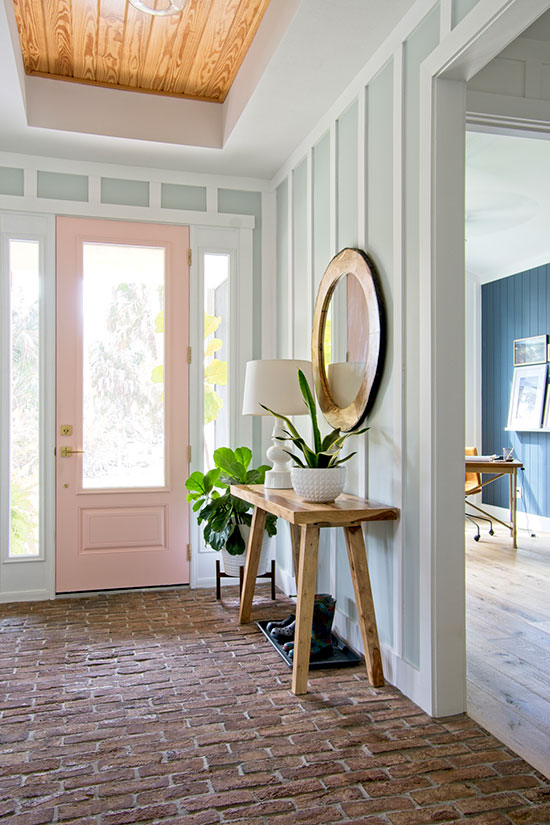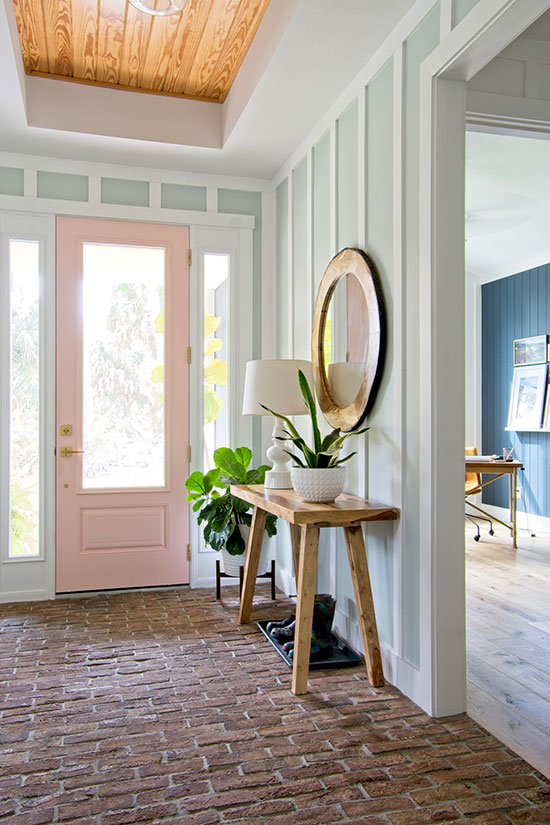 ---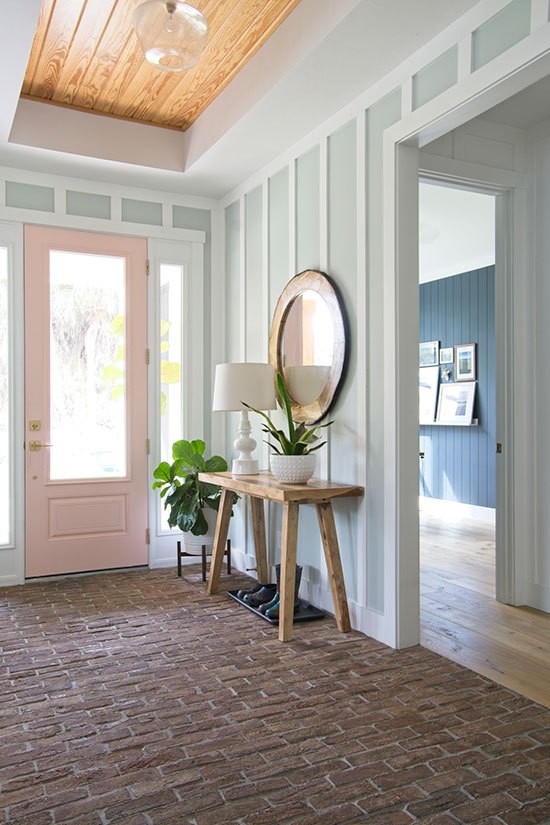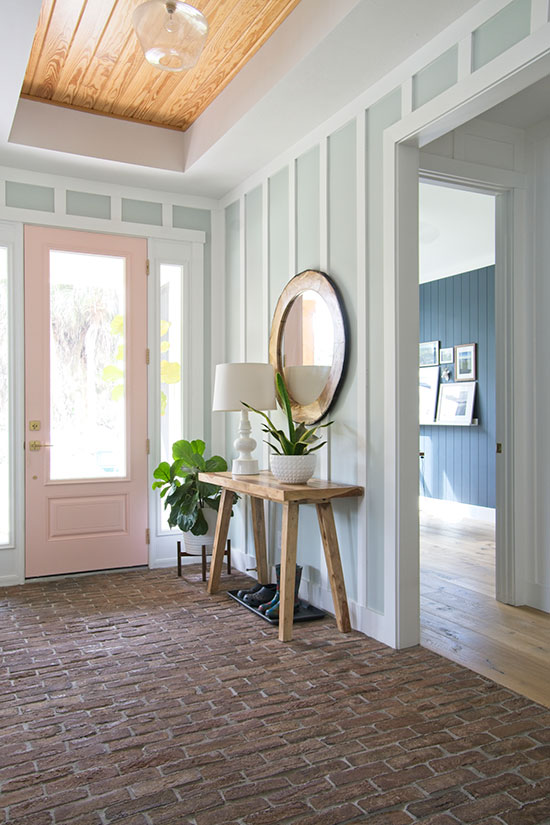 ---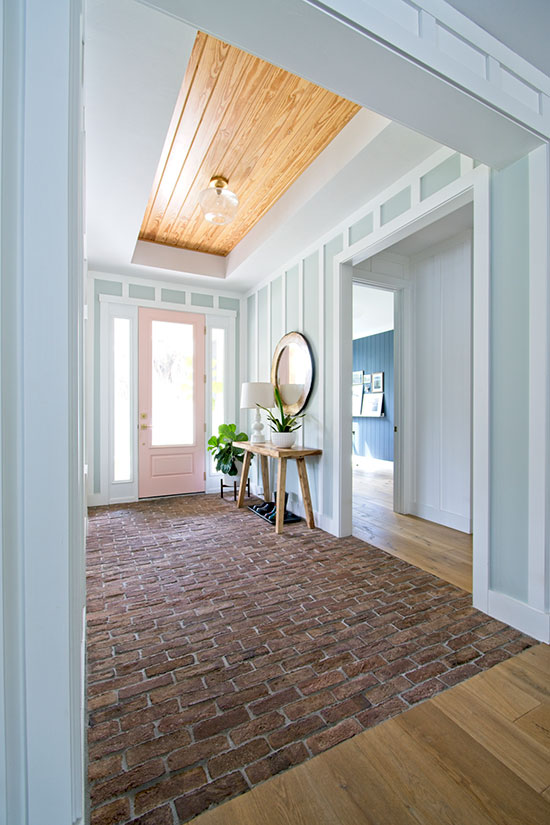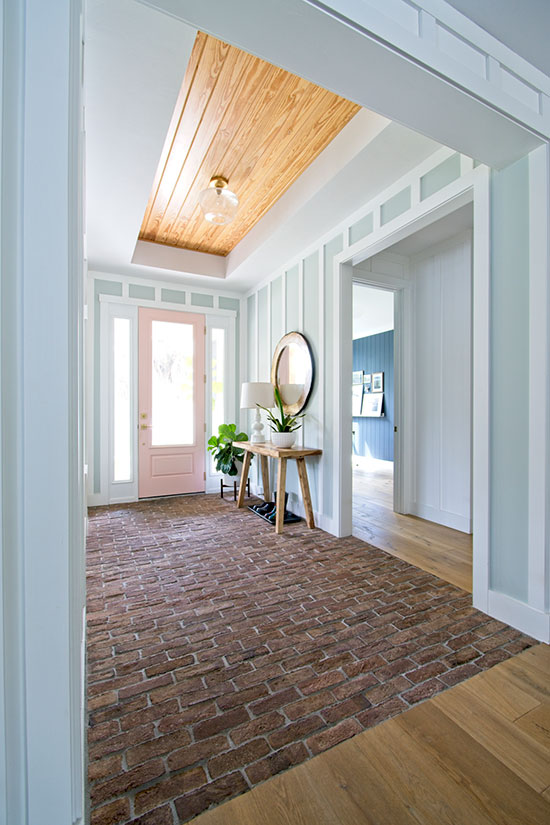 ---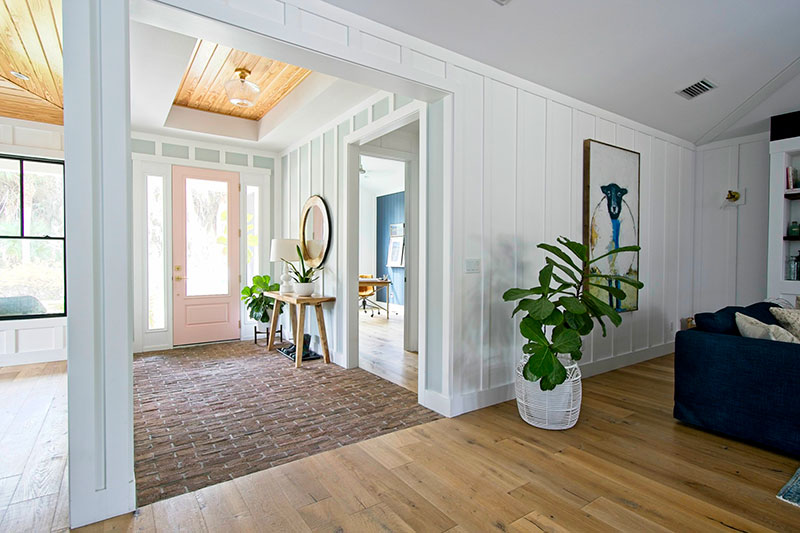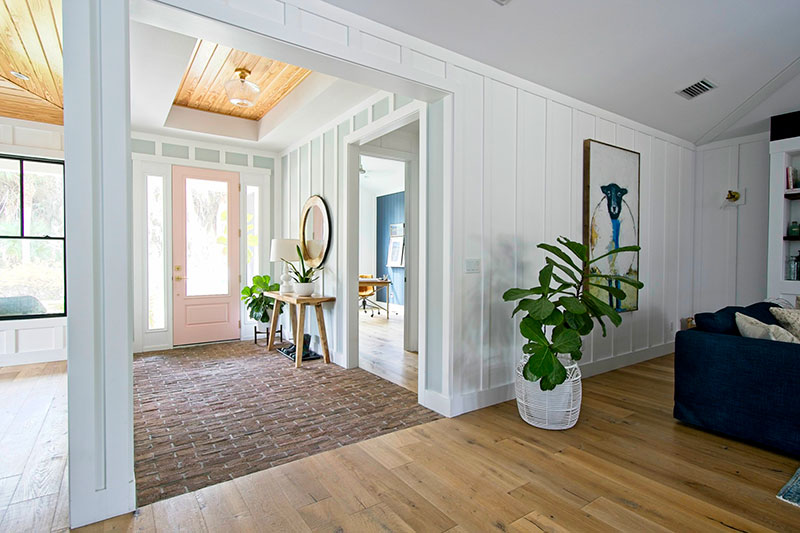 ---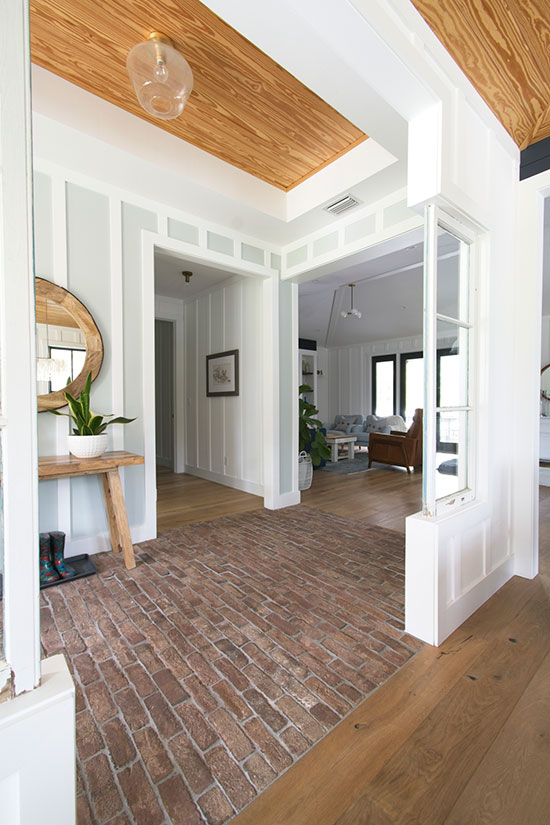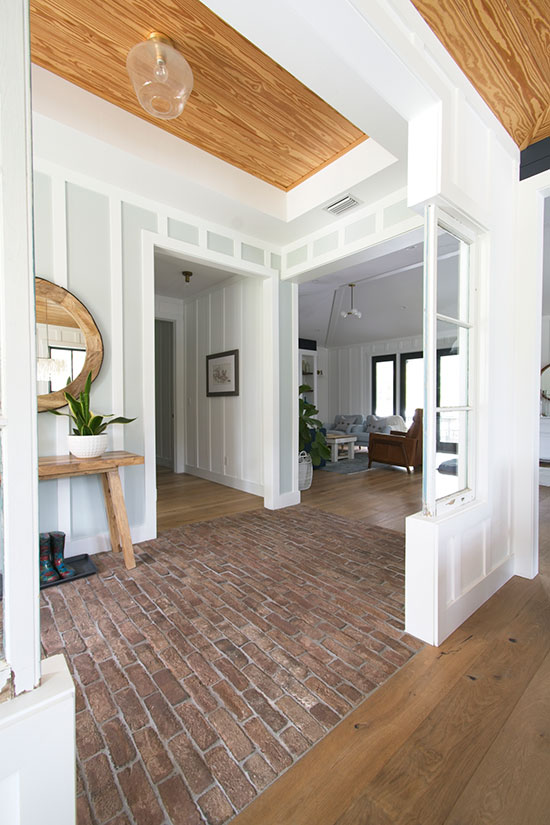 ---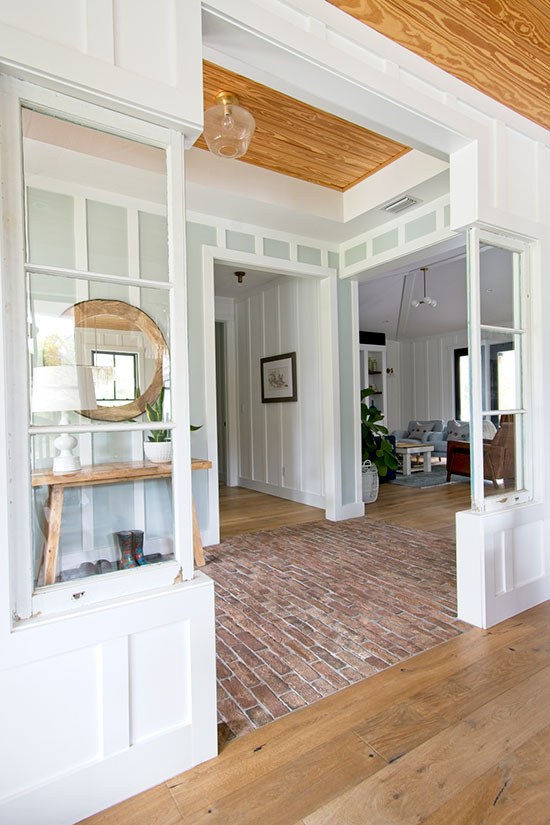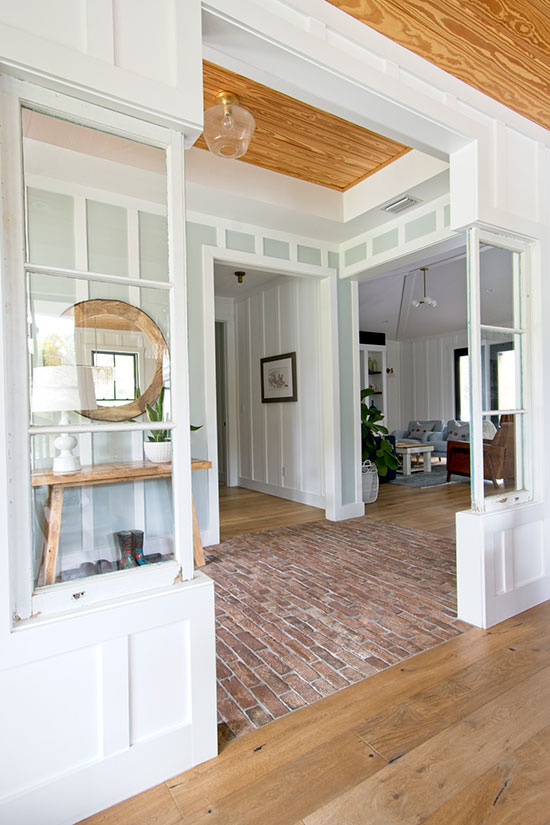 ---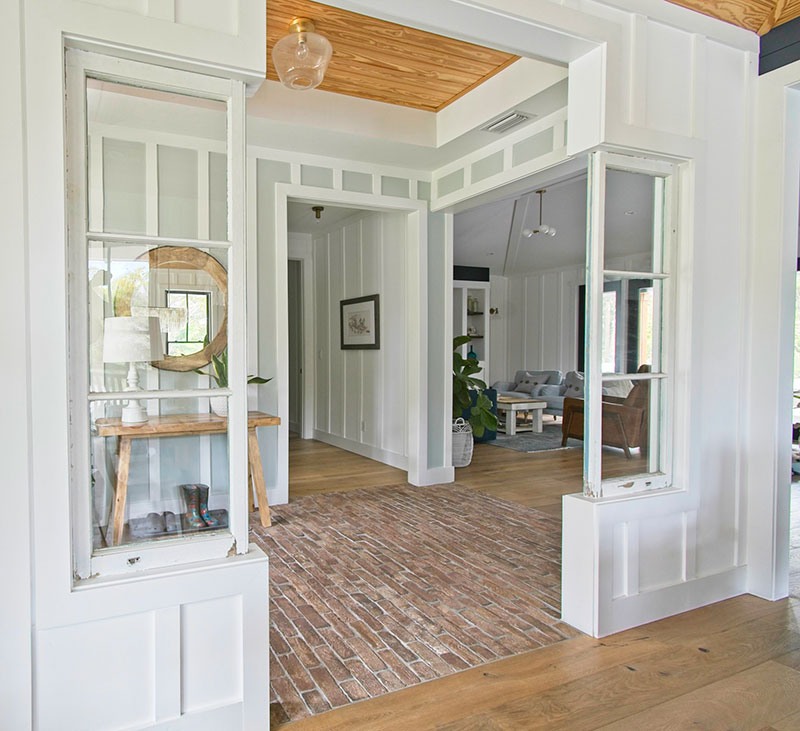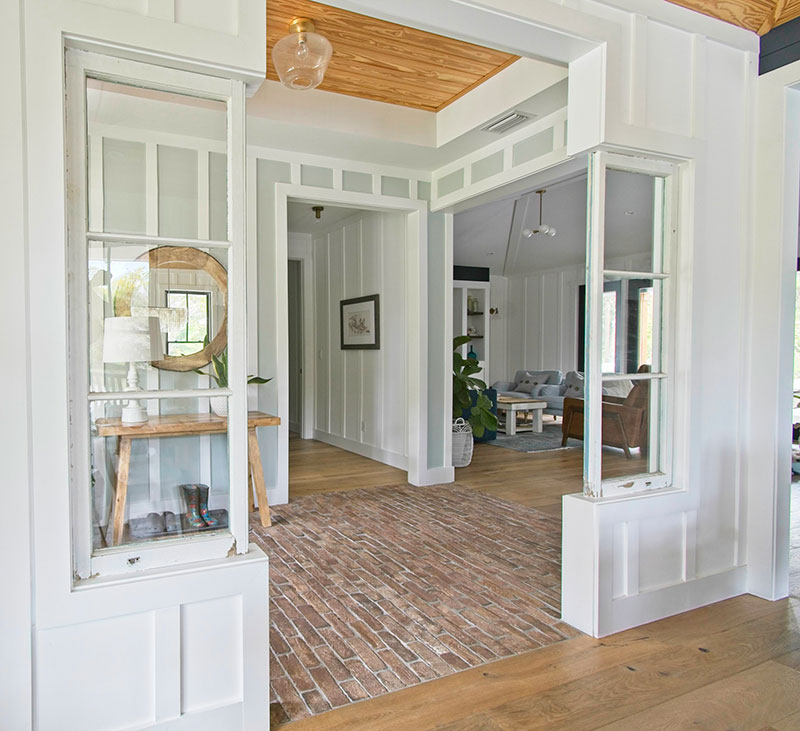 ---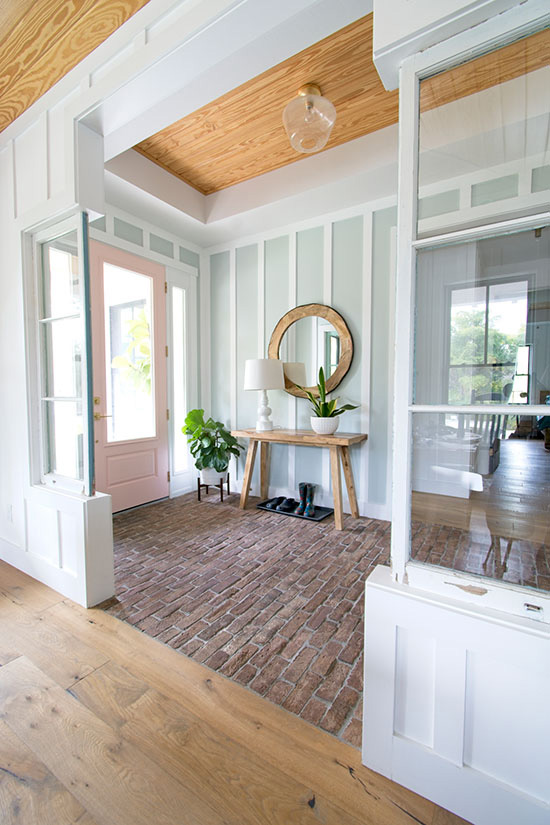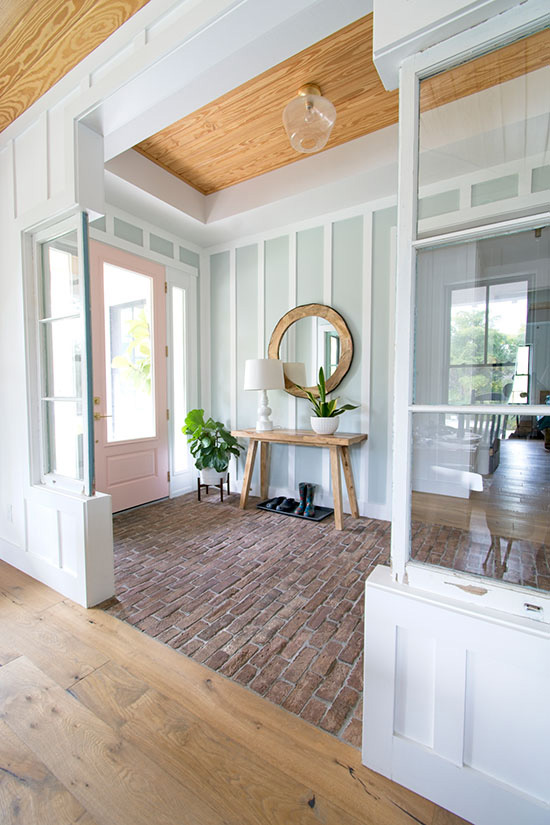 ---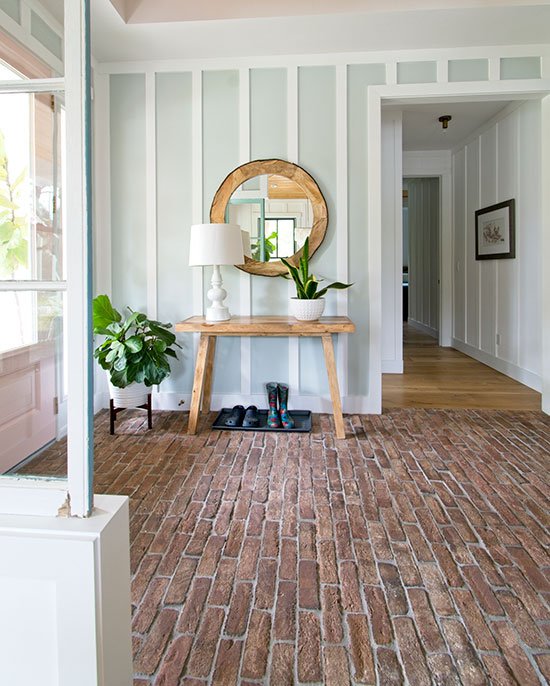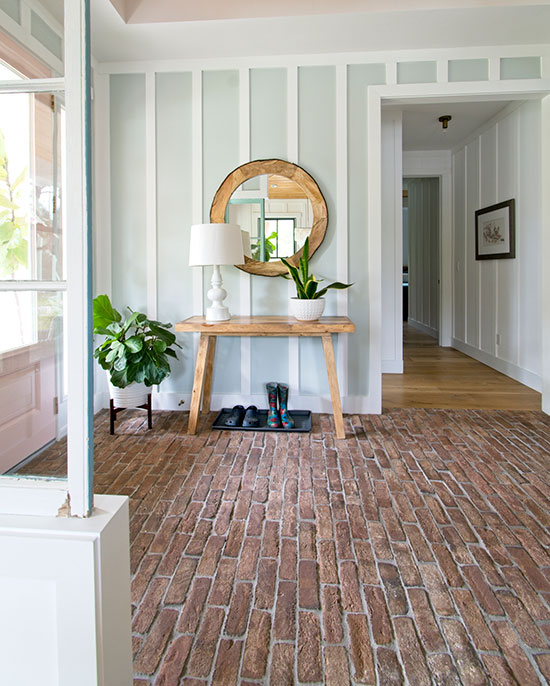 ---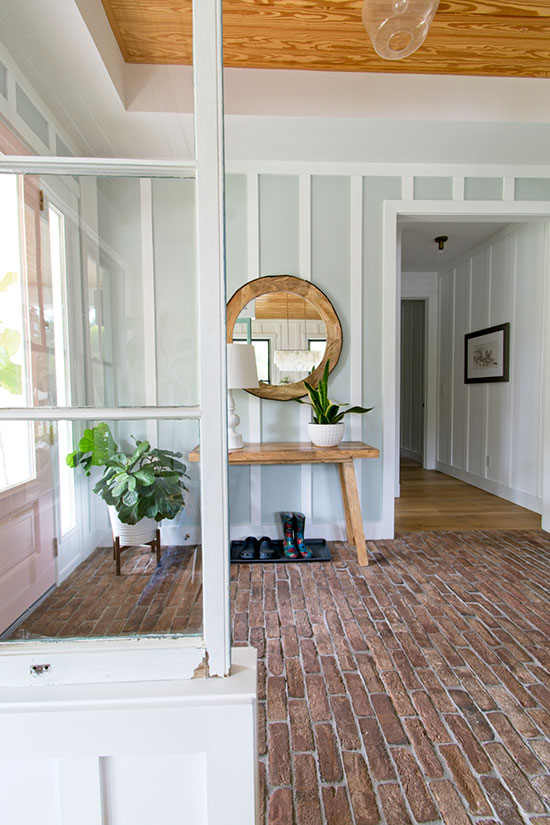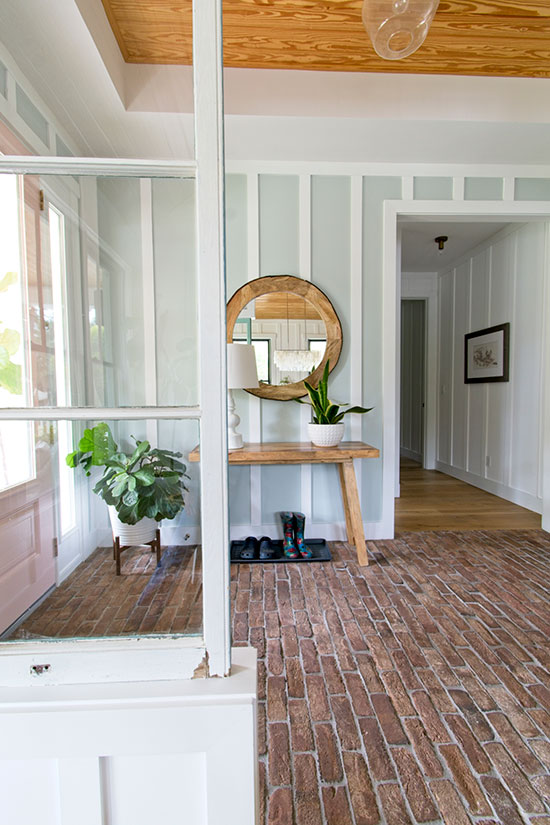 ---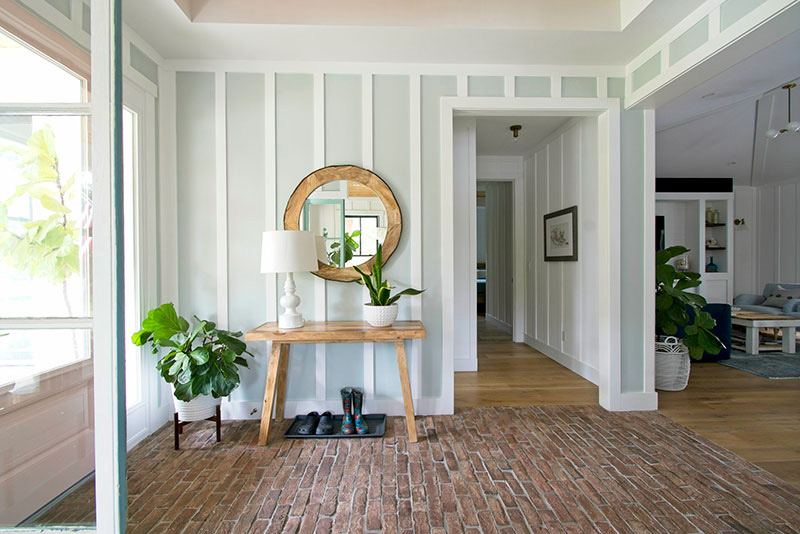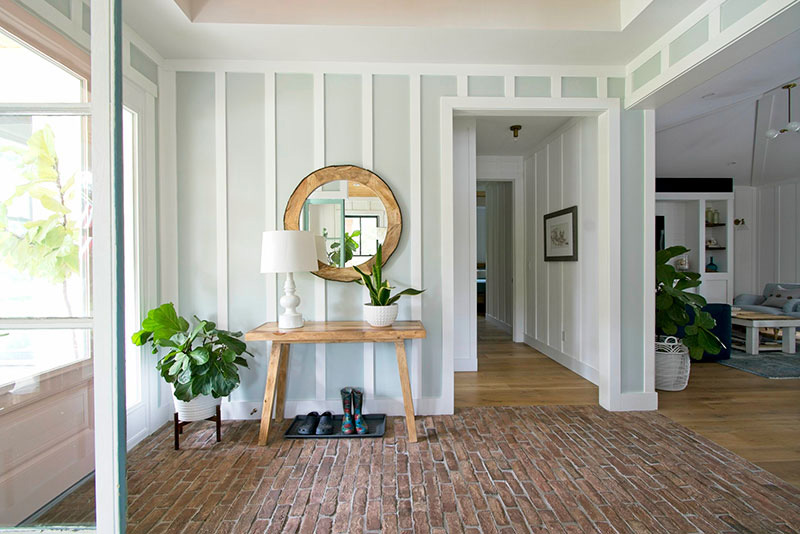 ---
If you enjoyed reading this article, make sure to sign up for the weekly newsletter below so you never miss a post.
Thank you so much for following my blog and allowing me to inspire you to create your own lived-in, loved-in spaces!