well, folks. Here's yet another waaaay overdue blog post from The Big Purge happening throughout February.
You know that feeling of immense satisfaction you get after doing some major spring cleaning? That's exactly how I feel every time I hit "Publish" on these overdue posts. At this point, it's become pretty addictive.
When we were building our farmhouse in 2017, I came across a most amazing new Instagram feed that featured all kinds of watercolor art of the front elevation of houses (and the occasional pet portrait) and it quickly became one of my favorite feeds.
That feed belongs to SouthHouse Ink and Tricia Weldy is the immensely talented artist behind that feed and her Etsy shop of the same name.
I knew that I wanted to have Tricia do a portrait of our farmhouse once construction was done and we were all settled in. I originally thought I wanted to display the portrait in our laundry room, but I wasn't super excited about that location and then life got in the way so I put it on the backburner.
Fast forward to October 2020 and The Hubs asked if I wanted anything for our 18th wedding anniversary, which was so sweet. He knows I'm not into jewelry and anything fancy but he really wanted to get me a gift. So I told him we should get something that will be special for both of us and I immediately thought of commisioning Tricia for a house portrait.
I thought the portrait would also be healing for us because from the time we moved into the farmhouse on Thanksgiving Day 2017 through October 2020, we lost 3 precious furbabies from old age (2 on the same day!) and one from cancer and our hearts were beyond broken.
But we also adopted our sweet dogs, Kismet Mei (she's from China!), after Kacie Marie passed in August 2018, and Sophie Rose in May 2020 after Faith passed from cancer and they've both been such wonderful additions to our family.
I contacted Tricia to see if she would be able to add all of our pets, both past and present, to the house portrait and she was totally up to the task! She had me send photos of all the pets and she got to work. It took a couple of months but it was SO worth the wait.
I cried when I received the portrait in early 2021 – it's just SO crazy special and it puts a smile on my face every time I pass it by since it's on a wall in our great room (way better spot for it than our laundry room).
I'm glad I procrastinated in having the portrait done because we wouldn't have had Kismet Mei or Sophie yet in 2017 – I truly believe it all worked out the way it was supposed to.
Look at how beautiful this artwork is. Tricia is definitely blessed with loads of talent!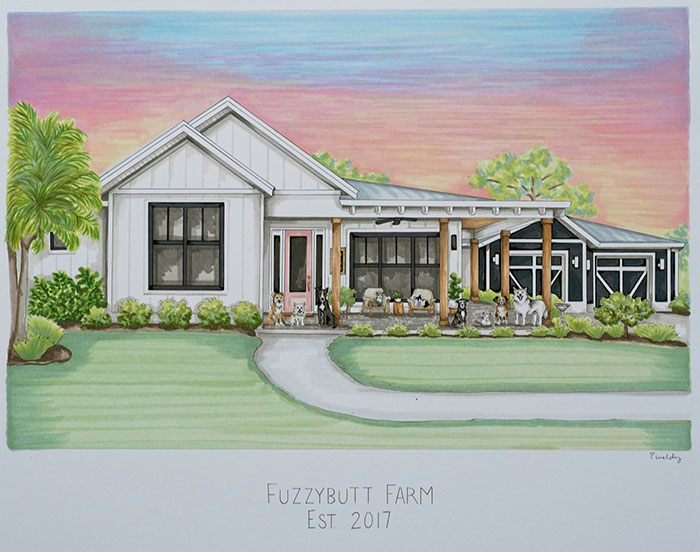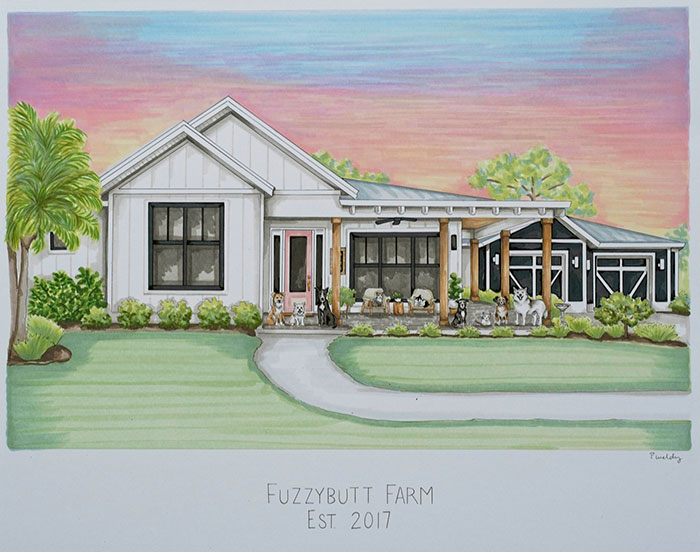 ---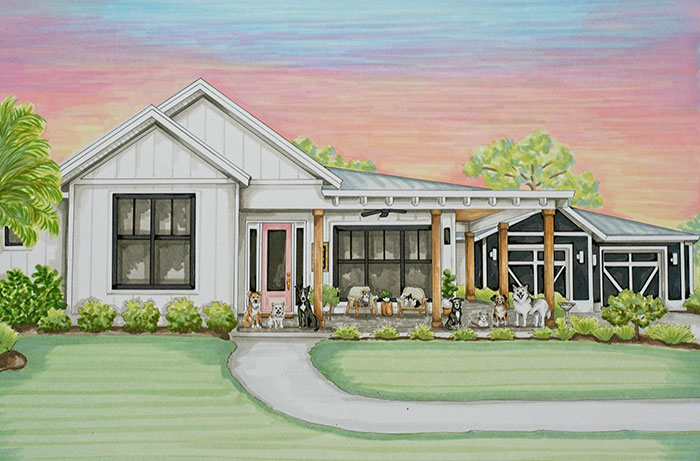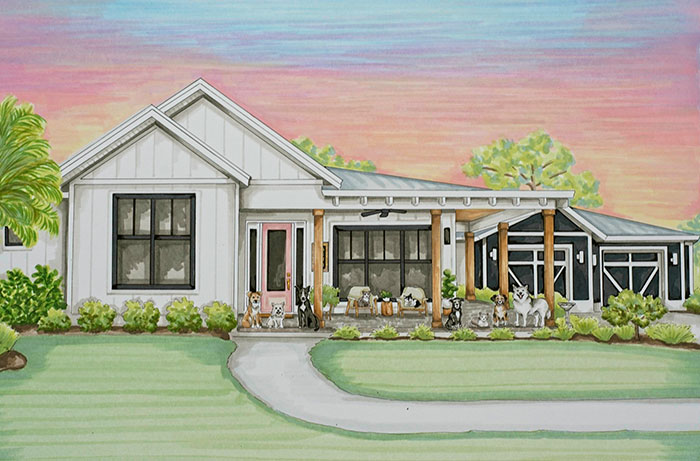 ---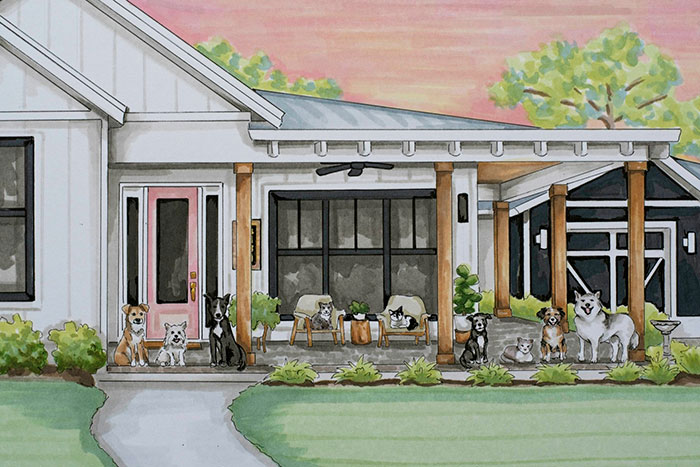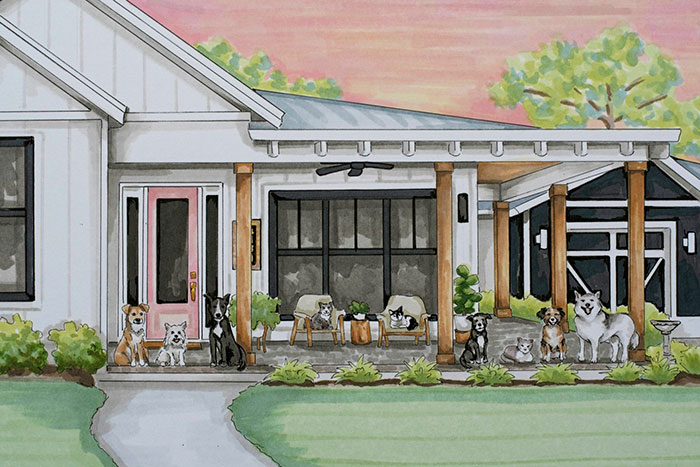 ---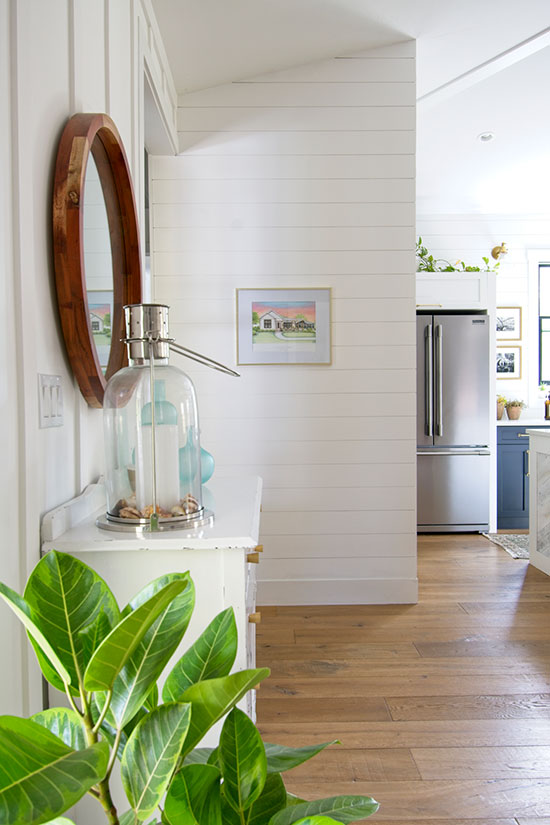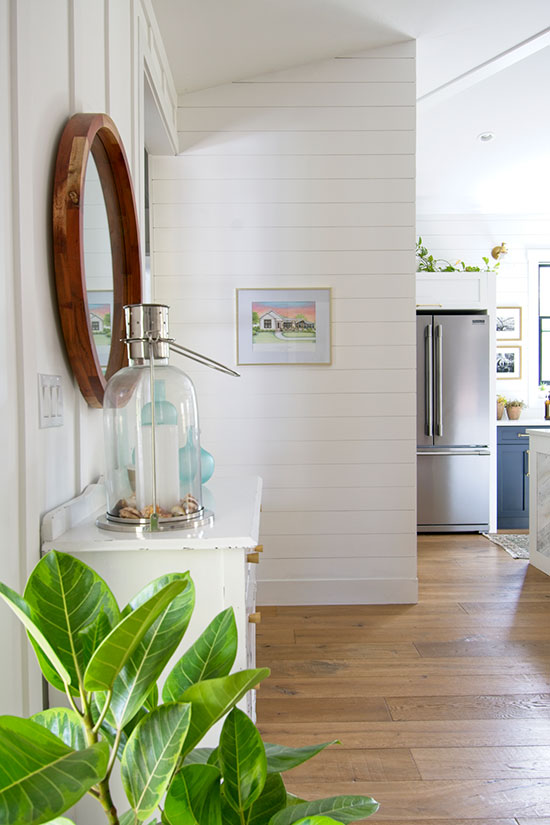 ---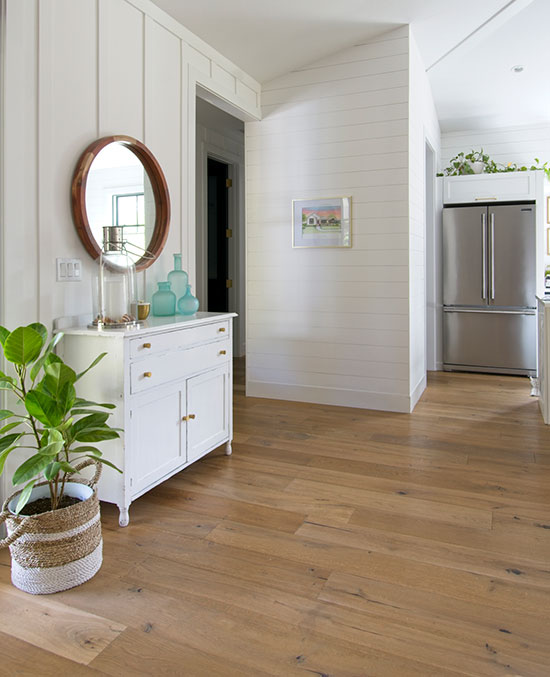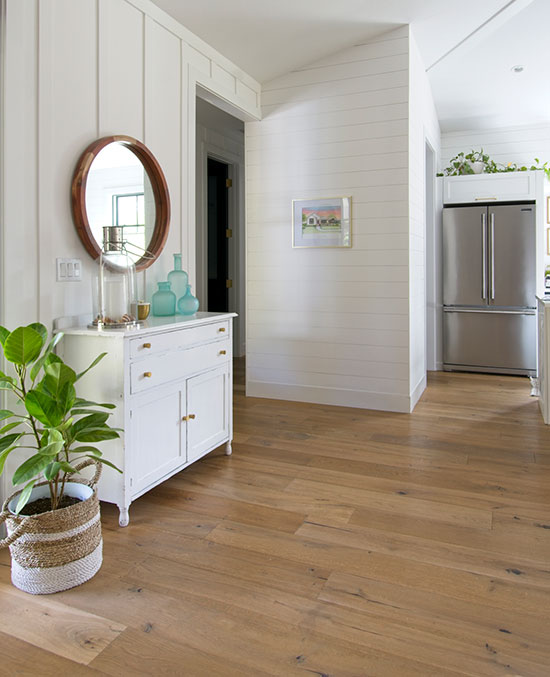 ---
If you enjoyed reading this article, make sure to sign up for the weekly newsletter below so you never miss a post.
Thank you so much for following my blog and allowing me to inspire you in creating your own lived-in, loved-in spaces!