I mentioned in my last post how February is going to be a month of purging for me since I did a bunch of little projects throughout the pandemic that I haven't written about yet. And here's another one of those WAY overdue posts!
Back in November 2020 (doesn't that seem like forever ago?), I wrote a post about trying to choose a non-toxic runner rug for our kitchen. After searching for months, I had my options narrowed down to 12 rugs and after I wrote that post, I decided on buying Ruggable's Kamran Hazel Runner Rug for $149.
What's cool about Ruggable is you can purchase three 10″x10″ rug samples for $15 and I was interested in seeing what the quality was like before buying one of their rugs for the first time. If you remember, shipping was a nightmare everywhere because of pandemic-related delays and I didn't want to deal with the hassle of returning the rug if I didn't like it.
I got a confirmation email from Ruggable claiming I'd get my 3 samples in a couple of weeks. Well, those couple of weeks turned into a month, then into 2 months, and my patience had worn thin by then so I had them cancel my order and issue a refund.
Super bummed, but not deterred from finding THE perfect rug for our kitchen, I hopped onto Etsy and browsed through hundreds of ridiculously beautiful vintage Turkish Oushak rugs. I must have spent at least 20 hours browsing through all of these rugs night after night.
A quick note about vintage rugs on Etsy: if you find one you really like, you need to buy it right away because they are quickly scooped up especially if it's a unique rug (trust me – I found out the hard way more than a few times!).
I wanted something truly unique and something with a subtle pop of color, preferably aqua or light green. The main reason why I wanted a Ruggable rug is that they're machine washable. However, they're not made with naturally stain-resistant materials like wool (like most vintage rugs) so their rugs aren't going to last and will eventually end up in a landfill. That's another reason why I ultimately decided to go the vintage rug route.
So after browsing through hundreds of vintage runner rugs for a couple of weeks, I finally found THE ONE! It checked off all the boxes for me, was about the same size as the Ruggable rug (just 6″ inches shorter), and was only $80 including shipping from Turkey! Isn't she so pretty?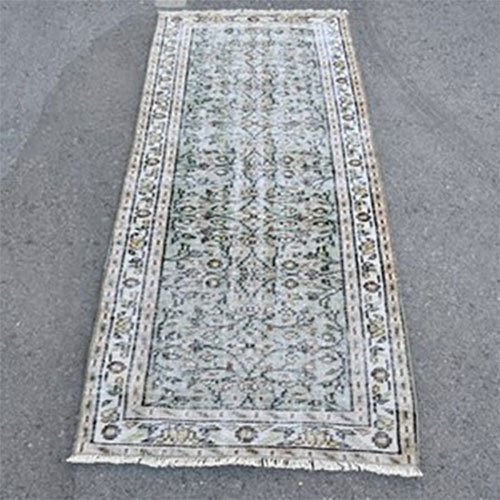 The listing stated that this rug was made in the 1970s which happens to be the decade I was born so I thought that was super cool. And the owner said it's super easy to clean – just use a brush and soapy water to get out any stains. And I can vouch that it really is THAT easy to clean this rug. Huzzah!
Here's a closeup of what she looks like. The colors are actually a little bit lighter – it was tricky to capture it accurately with my camera. But look at how adorable the pattern is and how cheerful the colors are. LOVE.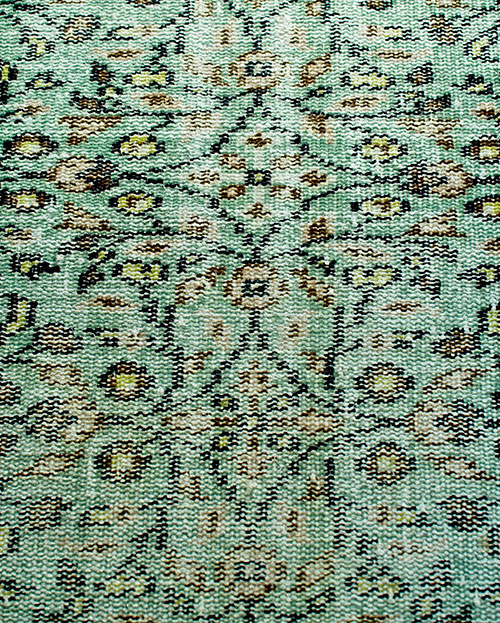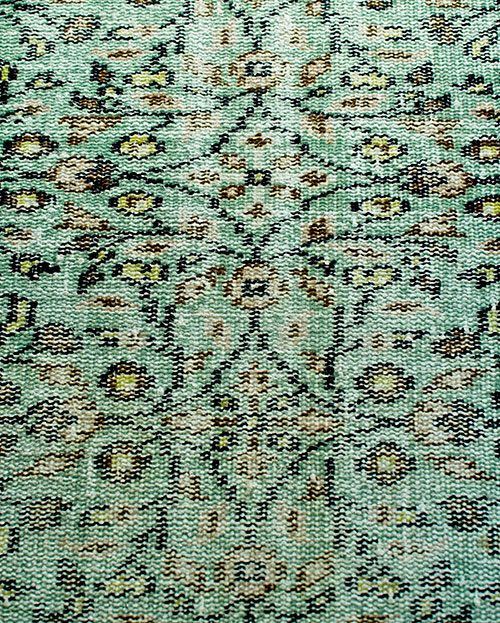 I needed to get a rug pad and searched for an eco-friendly version since a lot of regular rug pads contain toxic materials. I was thrilled when I came across RugPadUSA and ended up buying their Nature's Grip product in a size made just for my new rug for less than $40.
In retrospect, I'm glad the Ruggable samples didn't happen or I wouldn't have come across this beautiful vintage rug. And I have a newfound appreciation for a vintage rug's sense of history, how they anchor a room's design, and how they instantly bring so much style and charm to a space!
---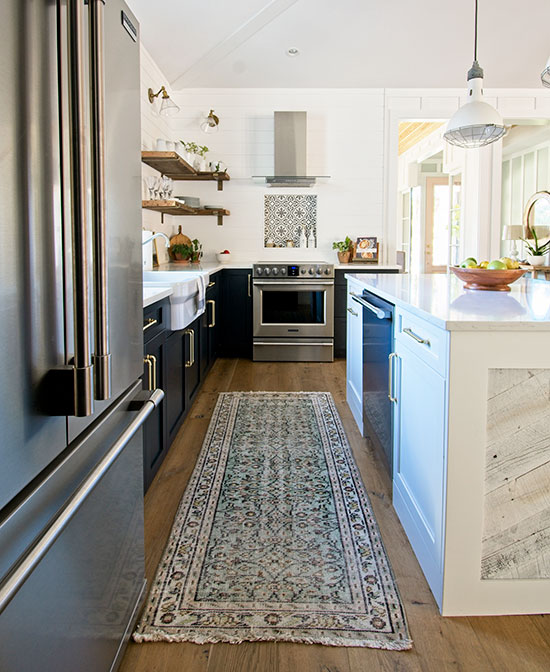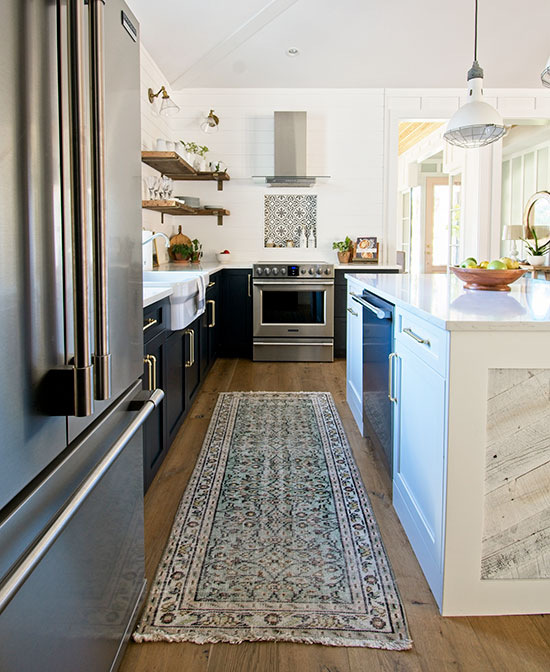 ---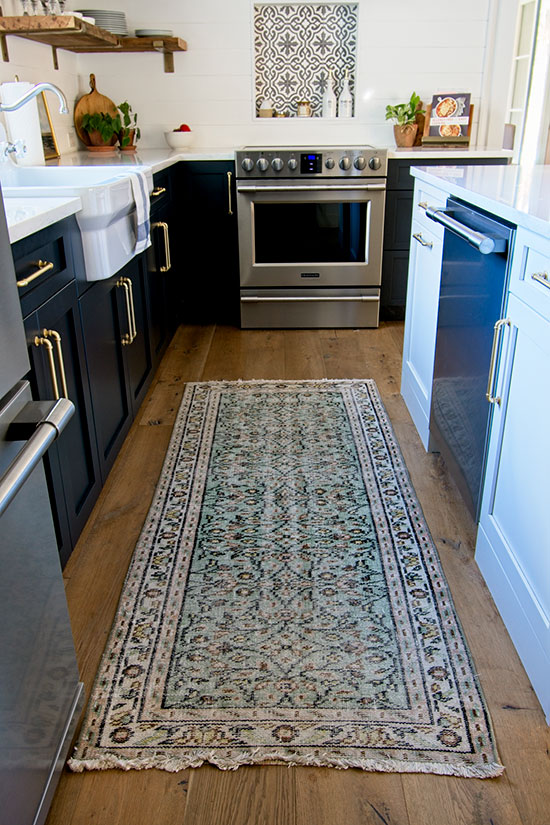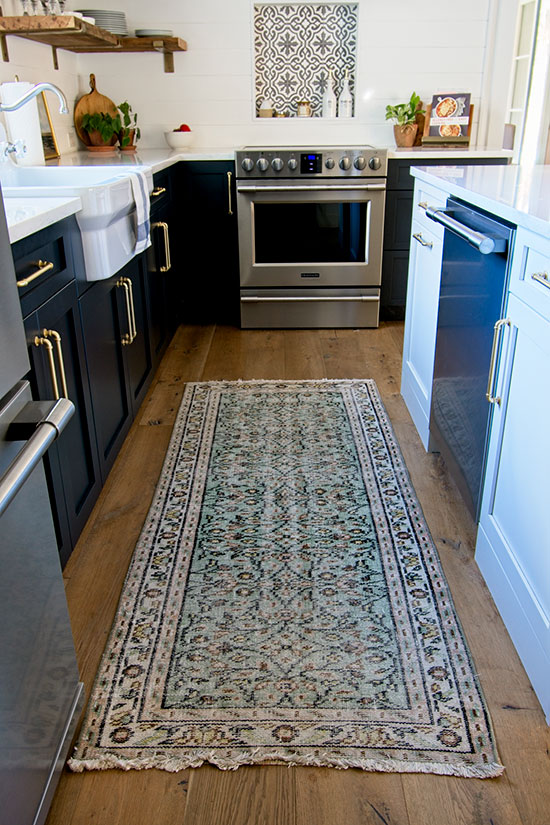 ---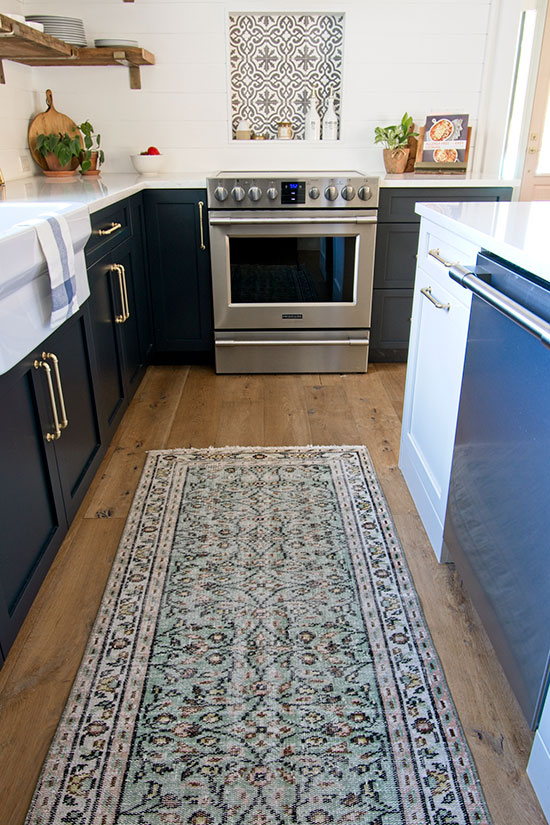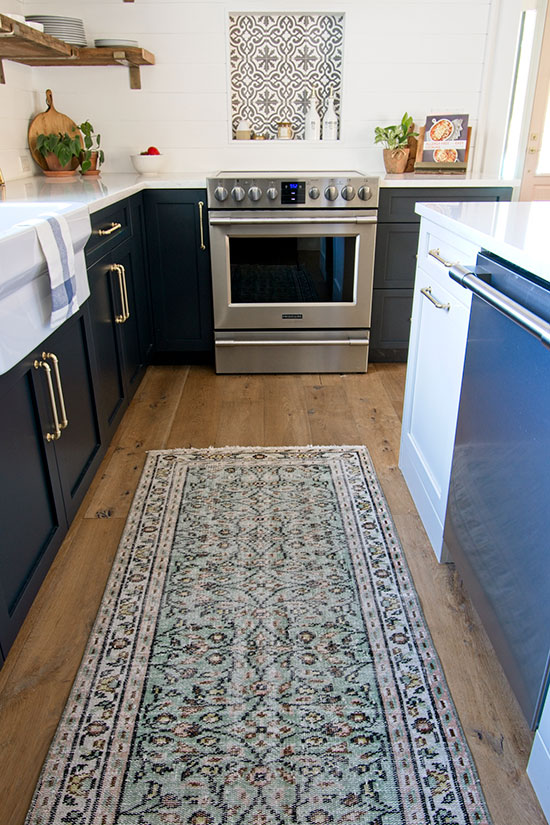 ---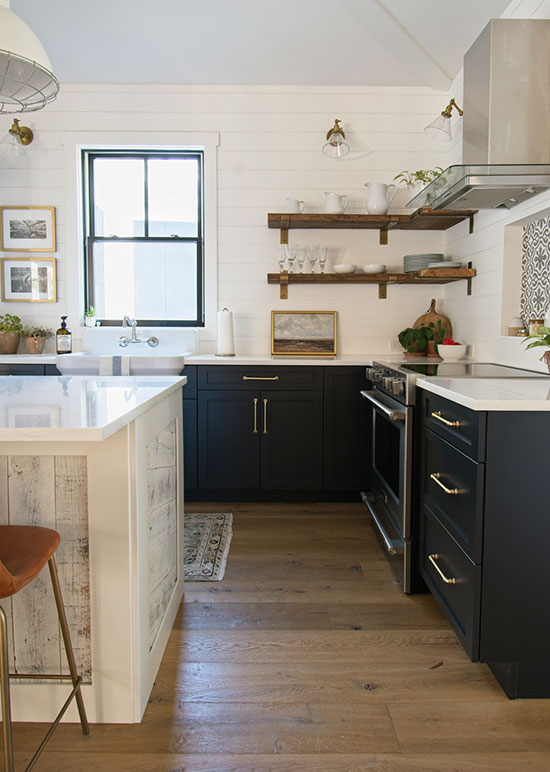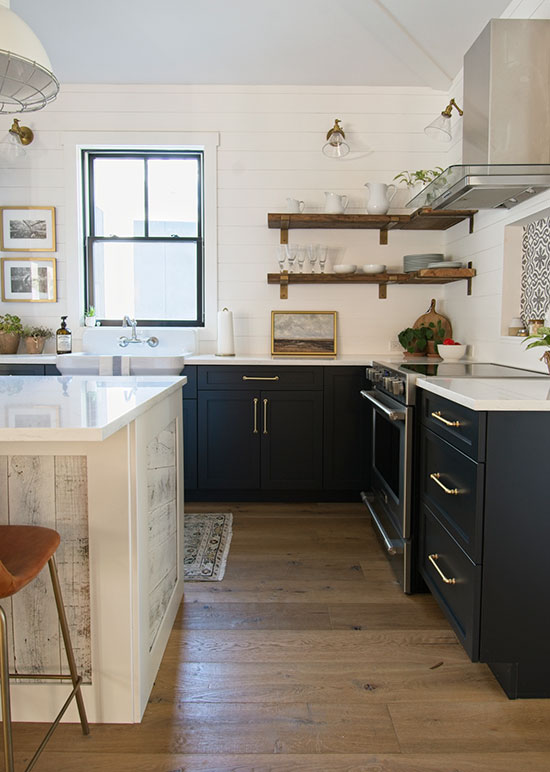 ---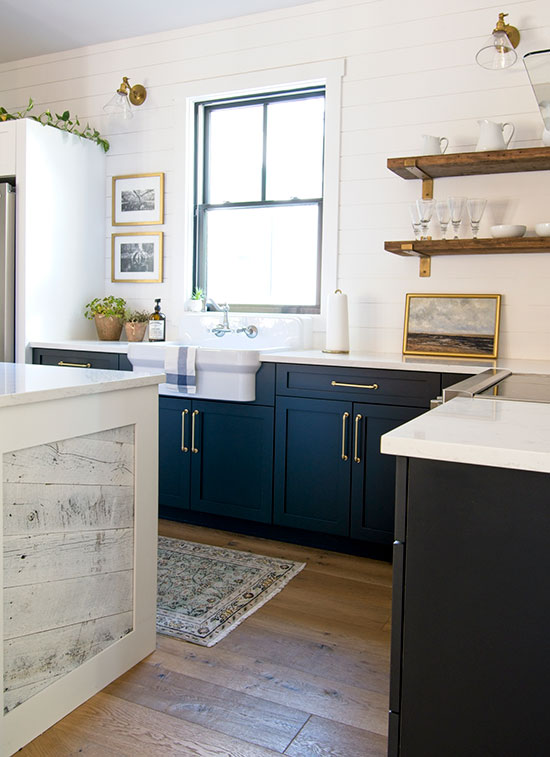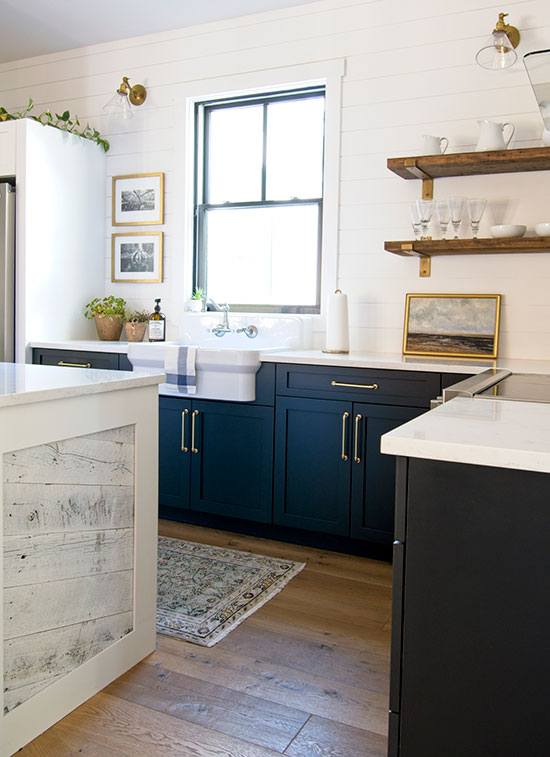 ---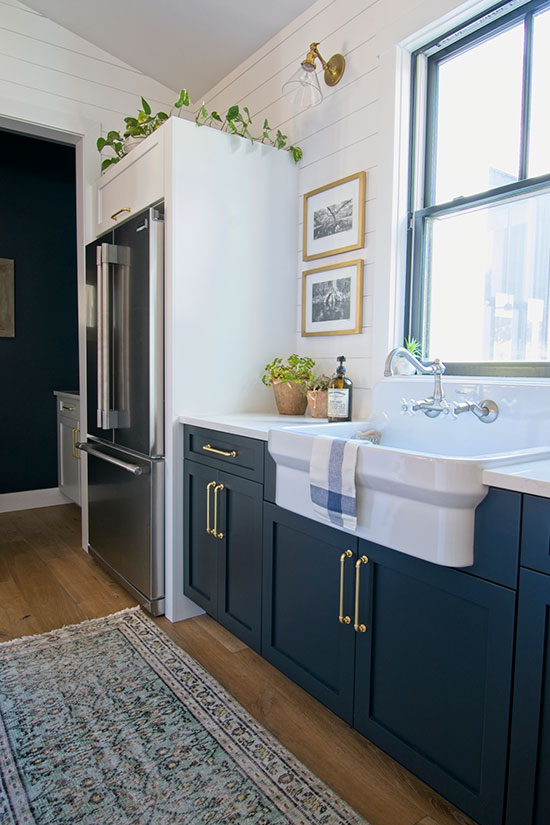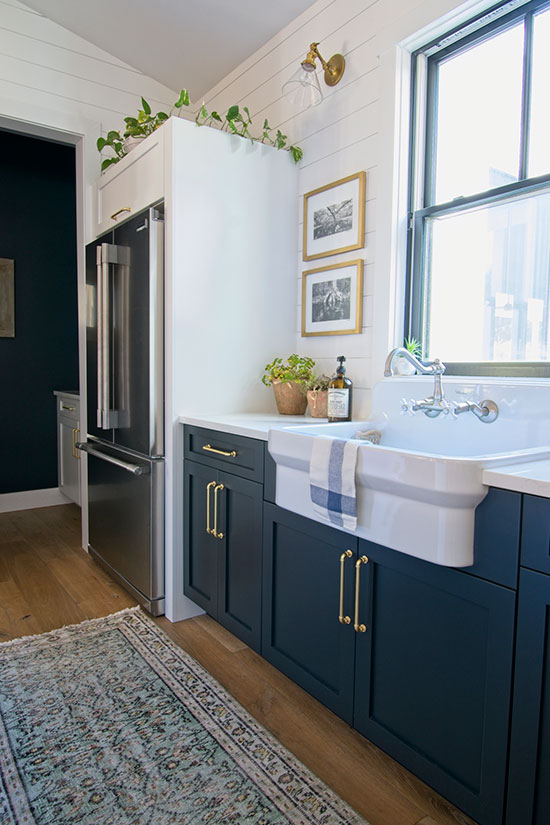 ---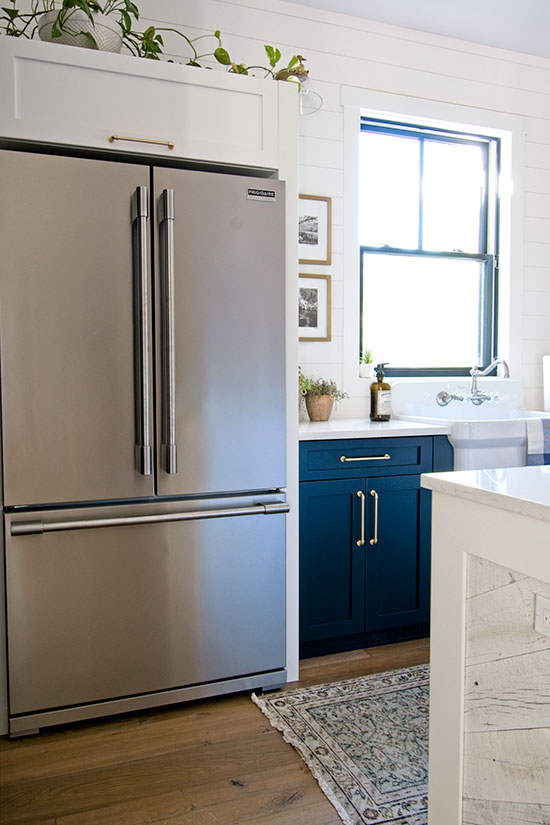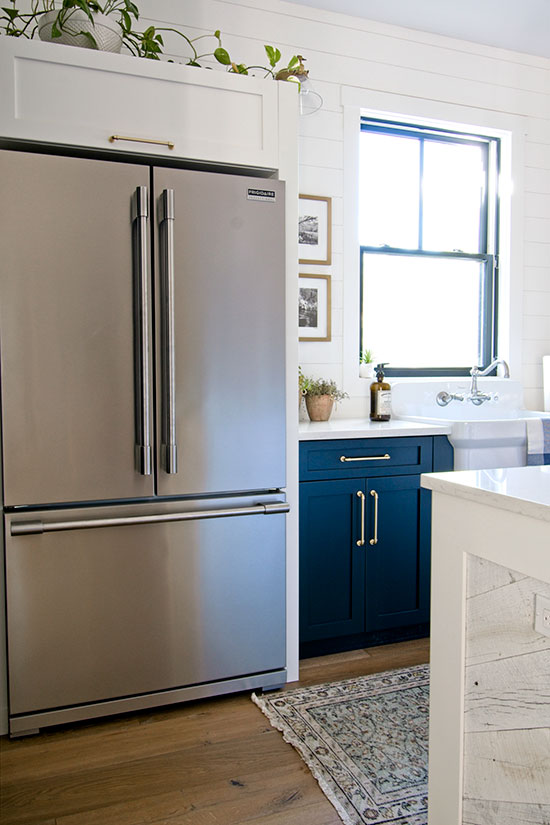 ---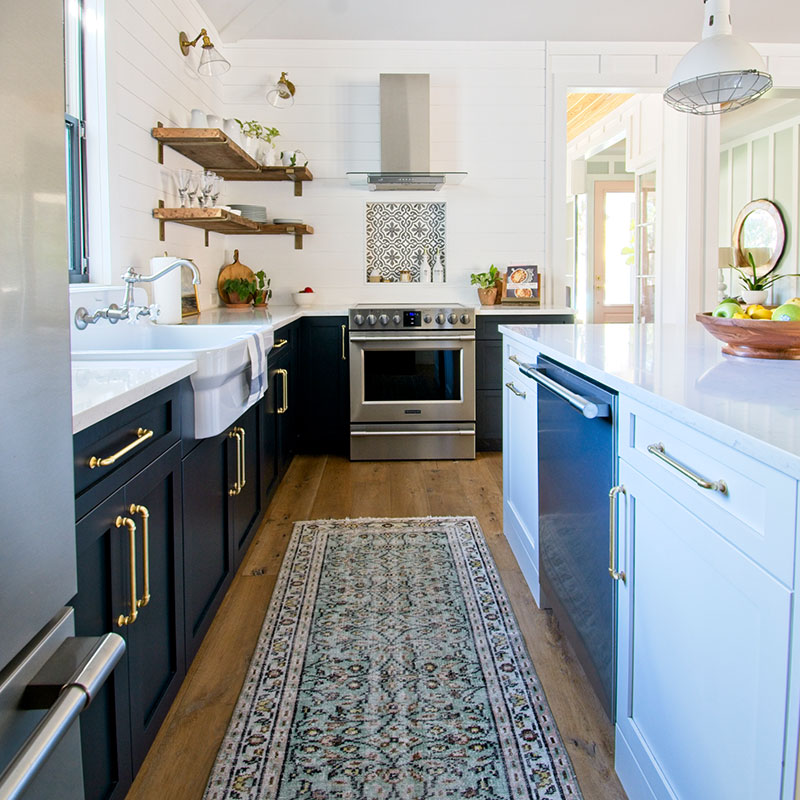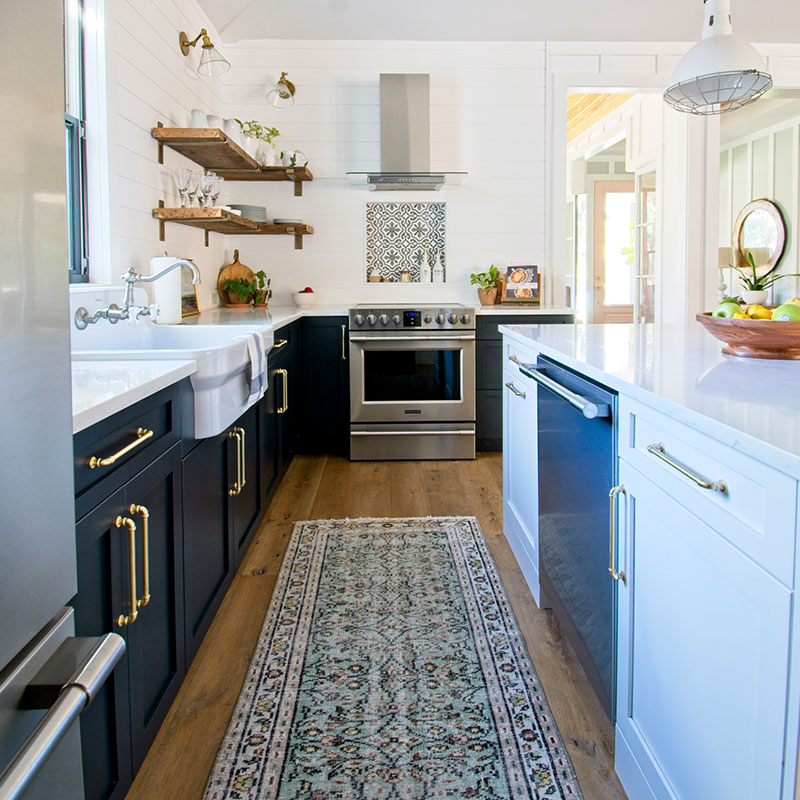 ---
If you enjoyed reading this article, make sure to sign up for the weekly newsletter below so you never miss a post.
Thank you so much for following my blog and allowing me to inspire you in creating your own lived-in, loved-in spaces!