Since the beginning of the pandemic last March (LAST MARCH??), I've been holed up in our house since I'm in the high-risk category for Covid-19.
I'm fortunate to be able to safely work from home doing web and graphic design.  I'm also fortunate to have a husband that has gone way above and beyond making sure I don't sick.  I don't take either of these things for granted for one moment.
These days, the only time I leave our house is to take our dogs for a walk or go pick up curbside orders (mostly from Target or Home Depot).   And speaking of Target, I can't believe how much I miss walking through that store.
My Target runs used to be my magical little escape from the world.  I'd put my headphones on, throw on some relaxing music, and take my sweet damn time going through all the aisles to see what new and exciting things they had.
But I'm thankful I can still have those tiny moments of escape by perusing their website (headphones on of course!) and getting a little giddy when I see any new items from Opalhouse, Project 62, Hearth & Hand, and Threshold (especially their Studio McGee line!).
Come check out 40 of my latest stylish Target finds.  BONUS – most of them are under $30!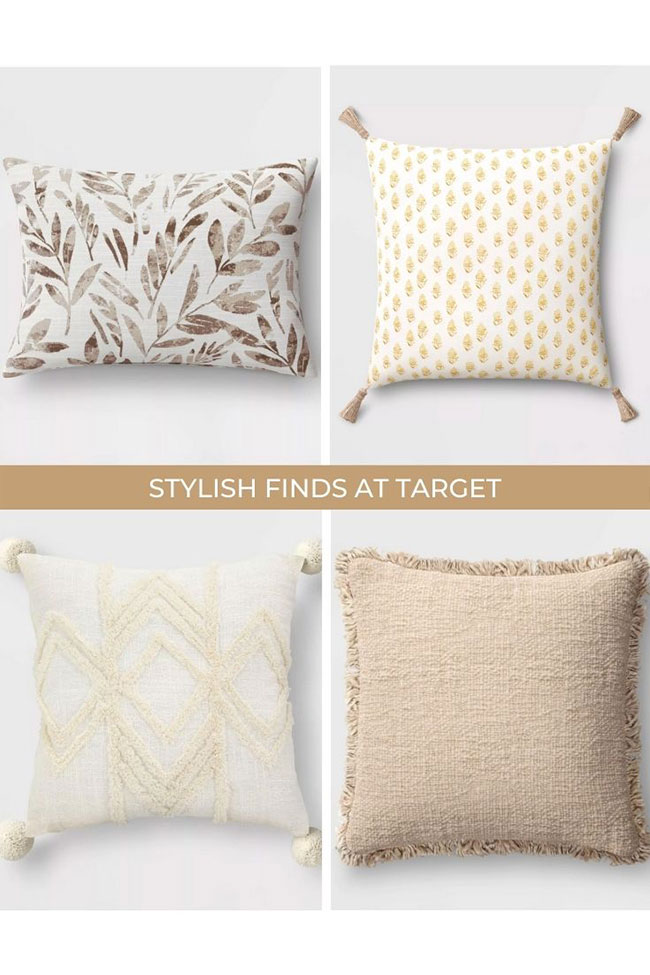 Botanical Pillow $15 | Print Tassel Pillow $20
Cream Tassel Pillow $25 | Fringe Pillow $30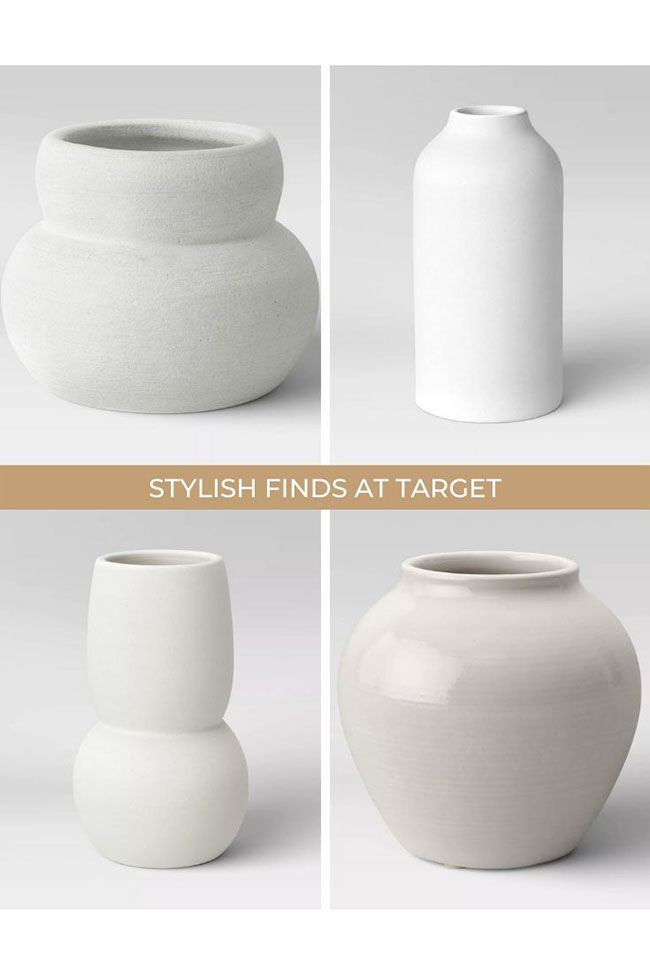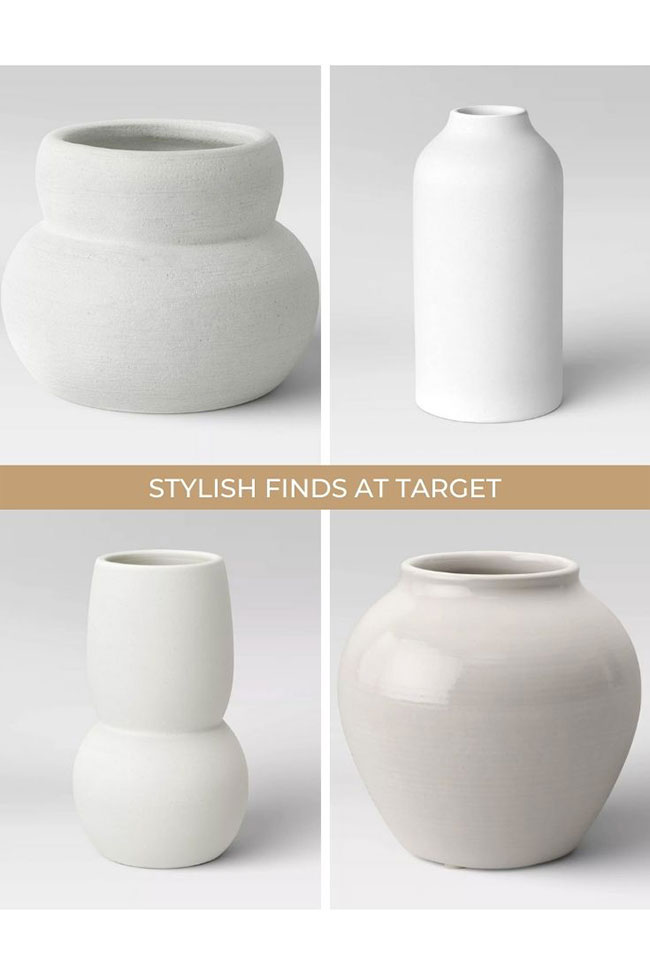 Round Textured Vase $15 | Tall Textured Vase $20
Tall Round Textured Vase $20 | Ceramic Vase $15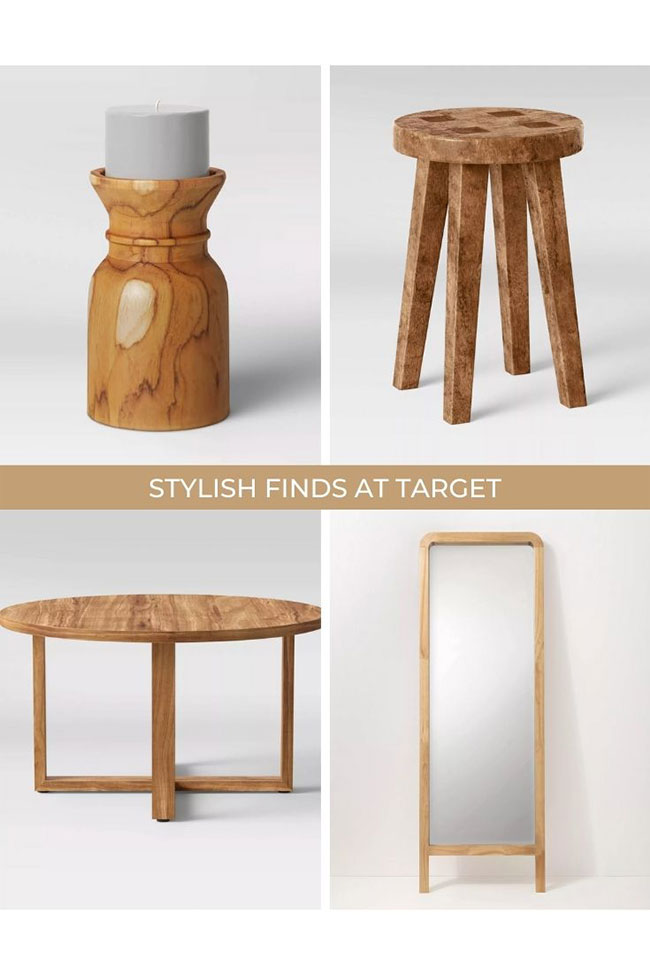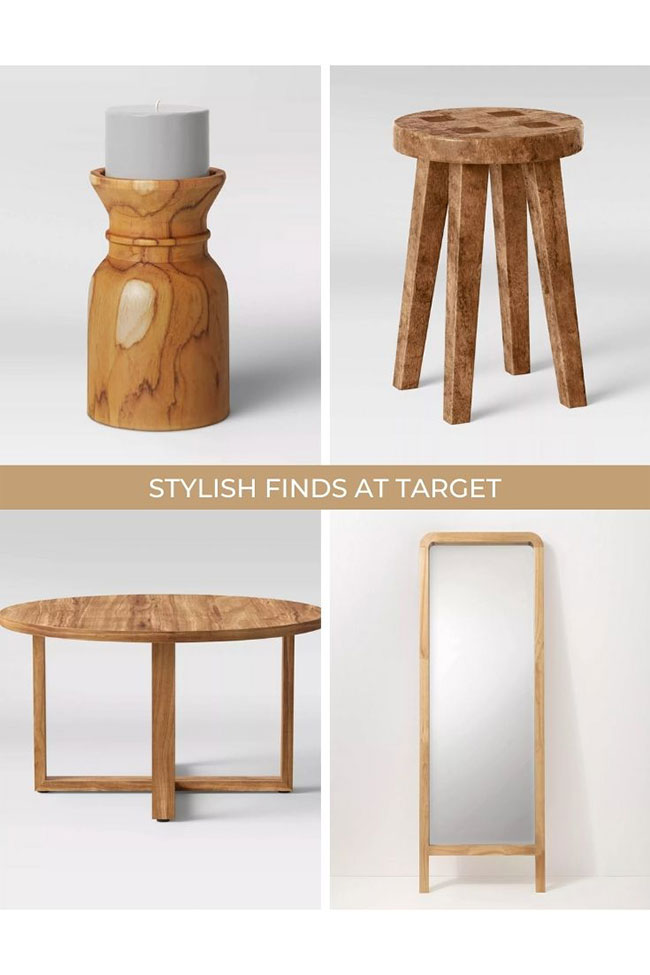 Wood Candle Holder $15 | Wooden Accent Table $60
Wood Coffee Table $210 | Wooden Floor Mirror $129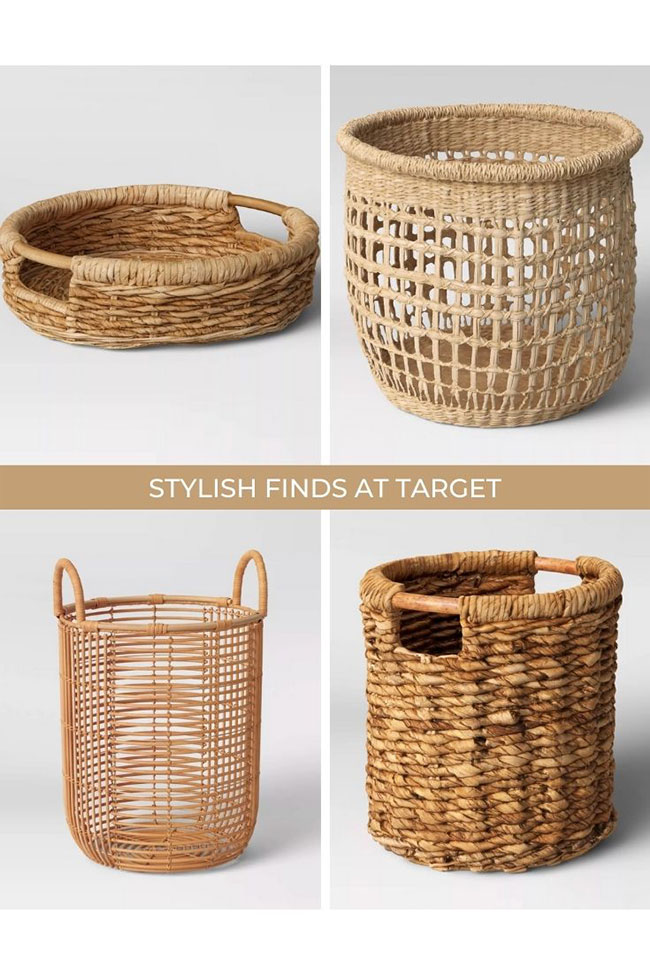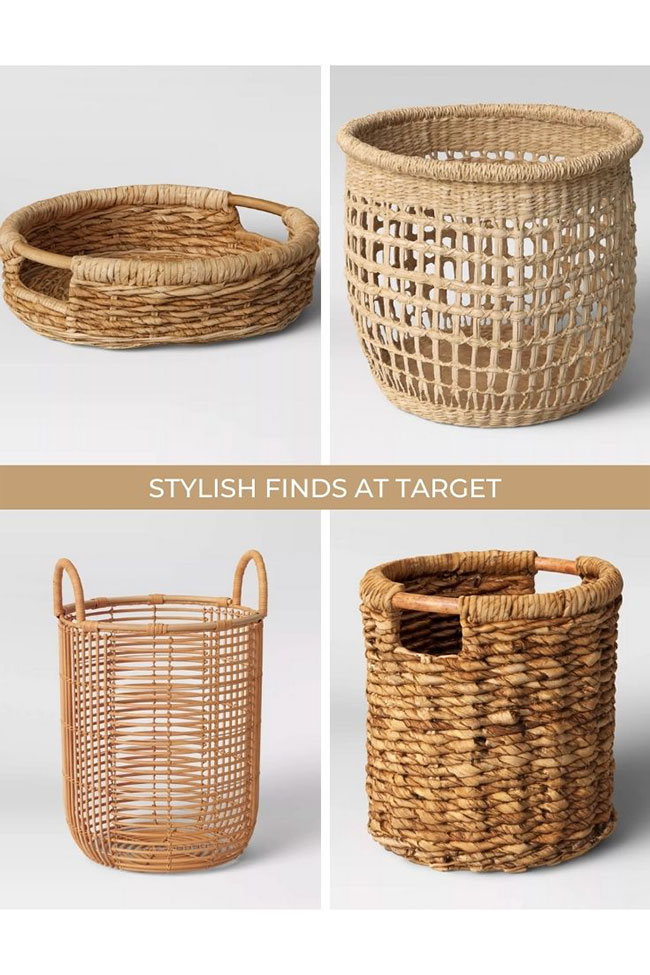 Rattan Tray $25 | Seagrass Basket $20
Rattan Basket $35 | Woven Basket $30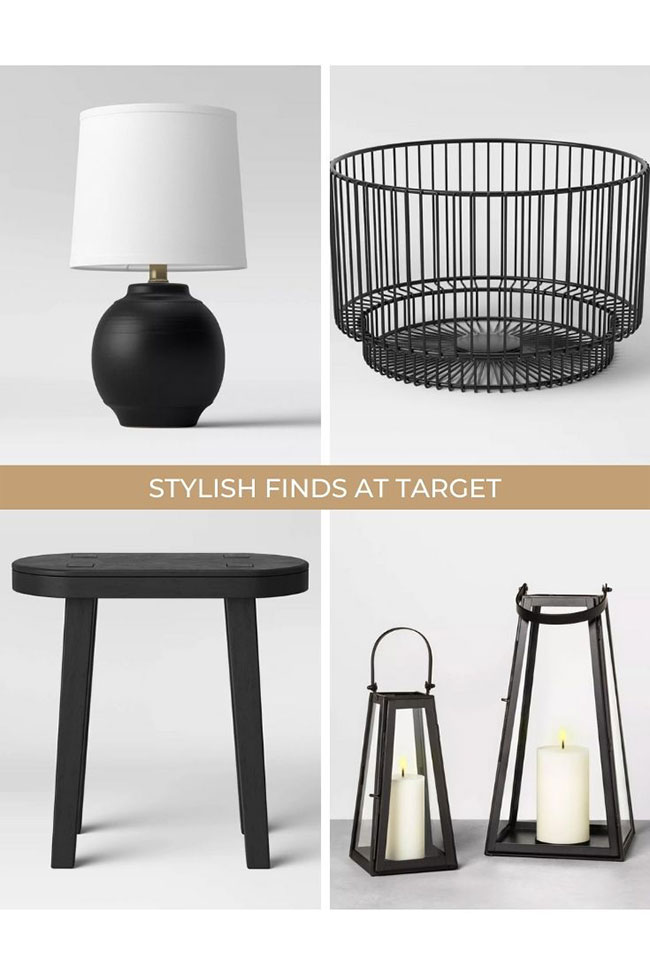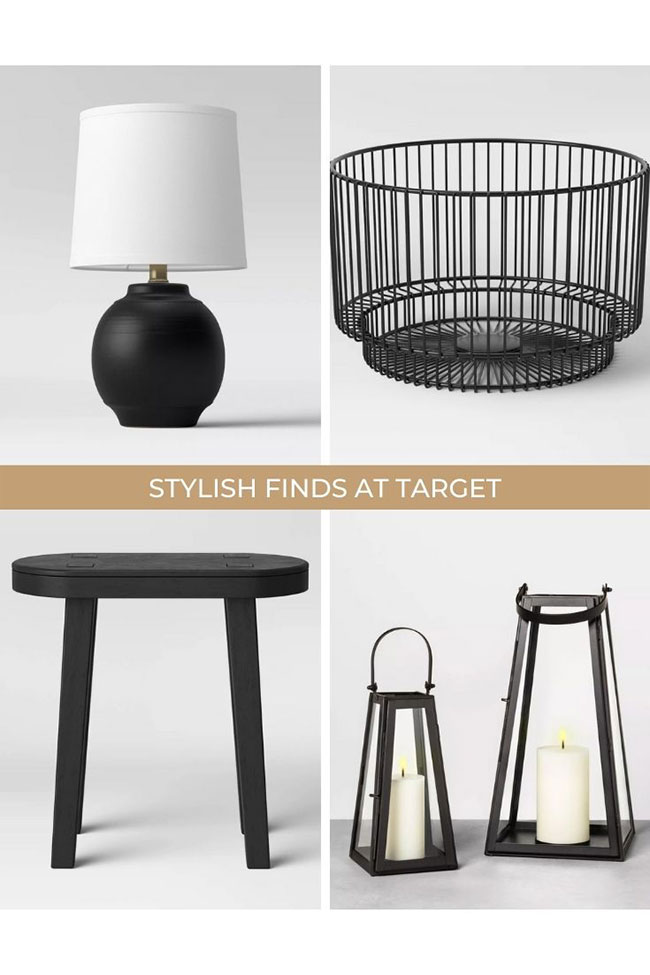 Ceramic Lamp $25 |  Metal Basket $25
Wood Accent Table $70 | Candle Lanterns $25-$40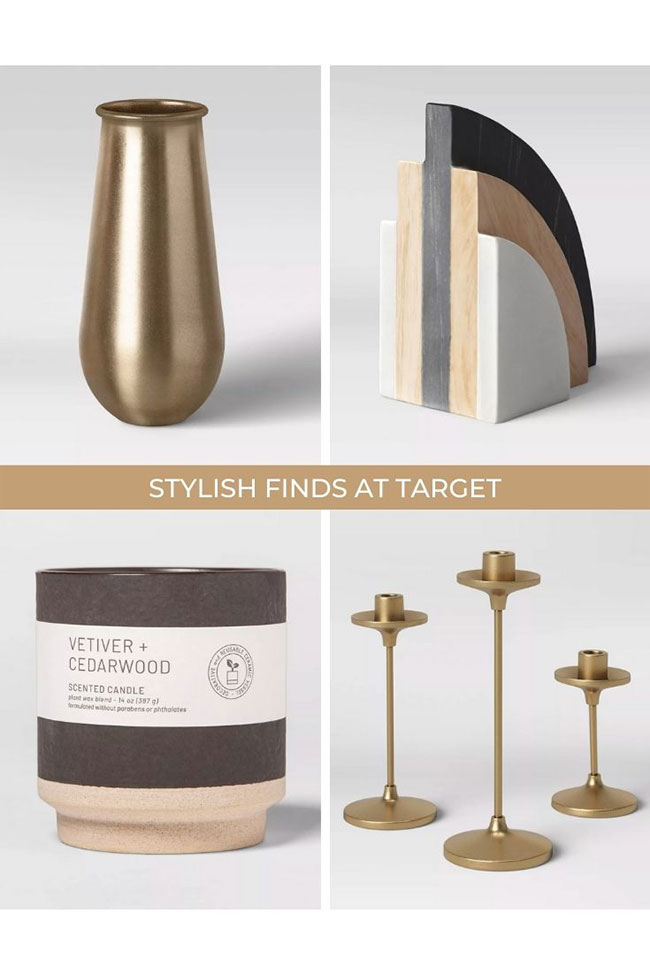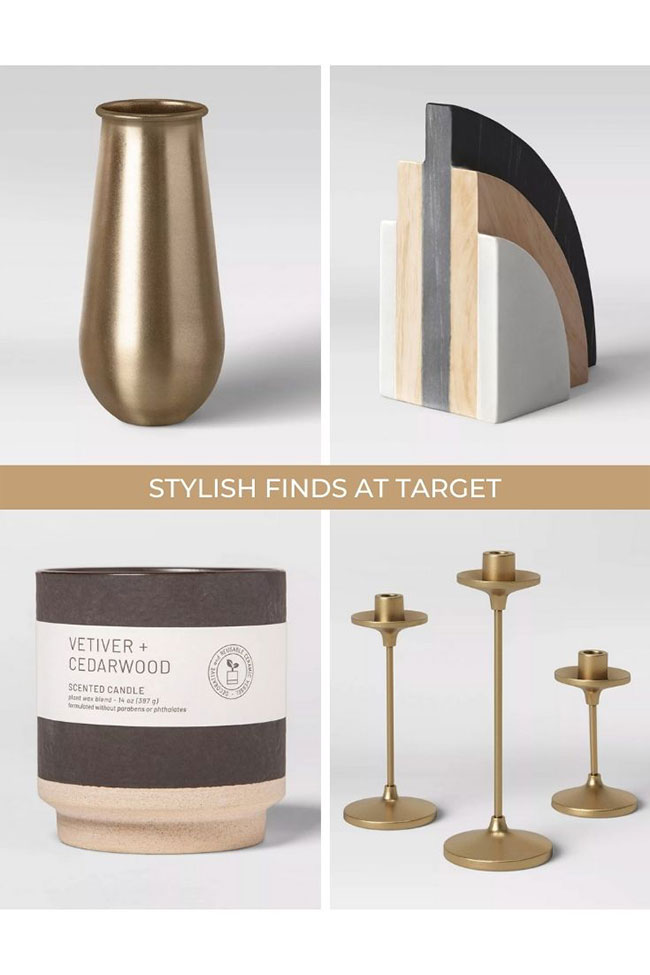 Brass Vase $25 | Wood & Marble Bookend $15
Vetiver + Cedarwood Candle $15 | Gold Candlesticks $25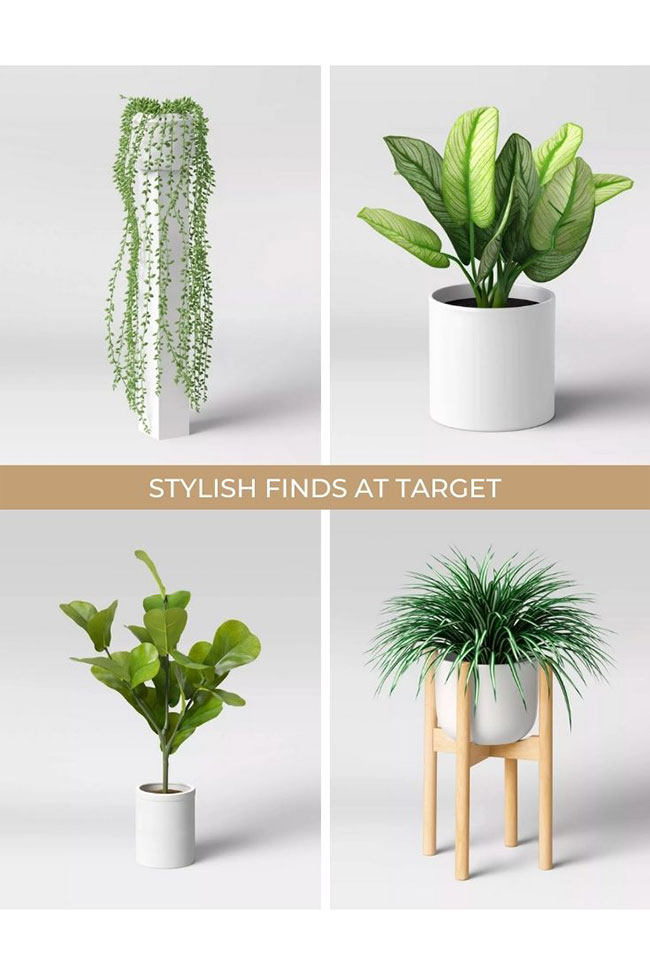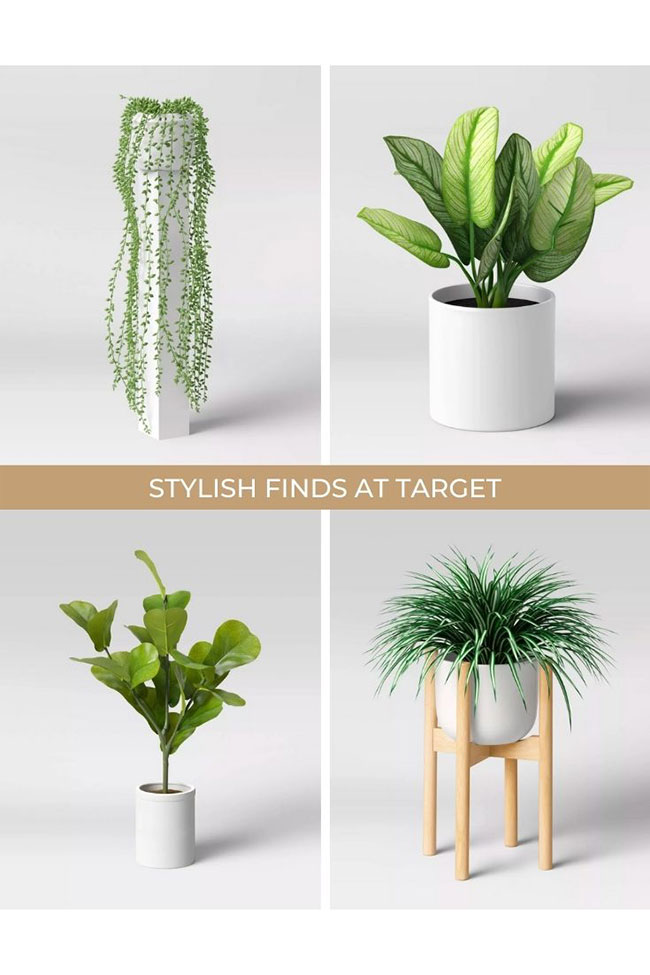 Faux Trailing Succulent $20 | Faux Plant in Pot $5
Faux Fiddle Leaf Fig in Pot $40 | White Planter on Wood Stand $70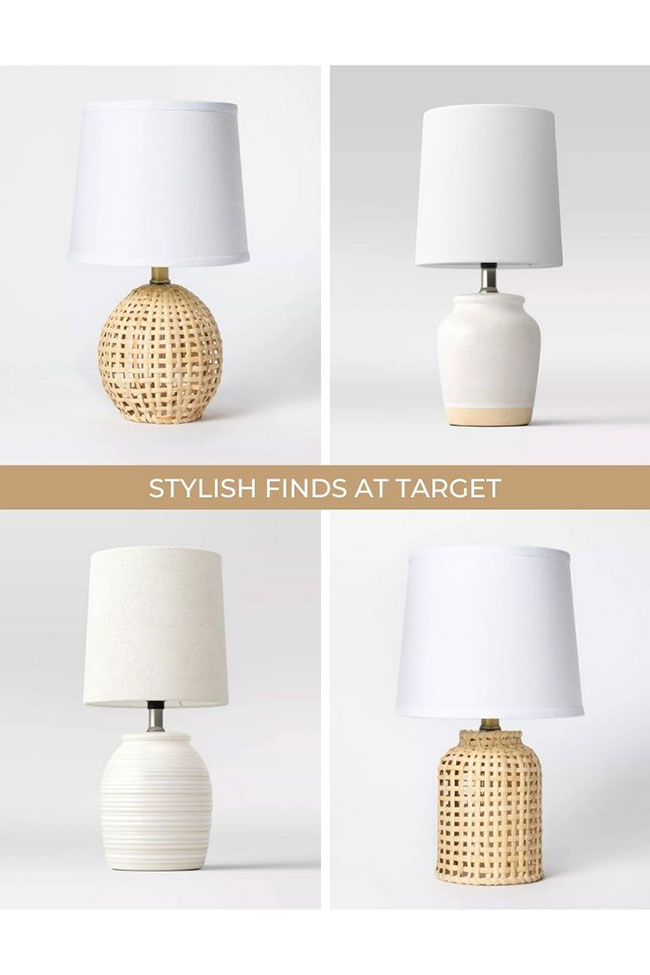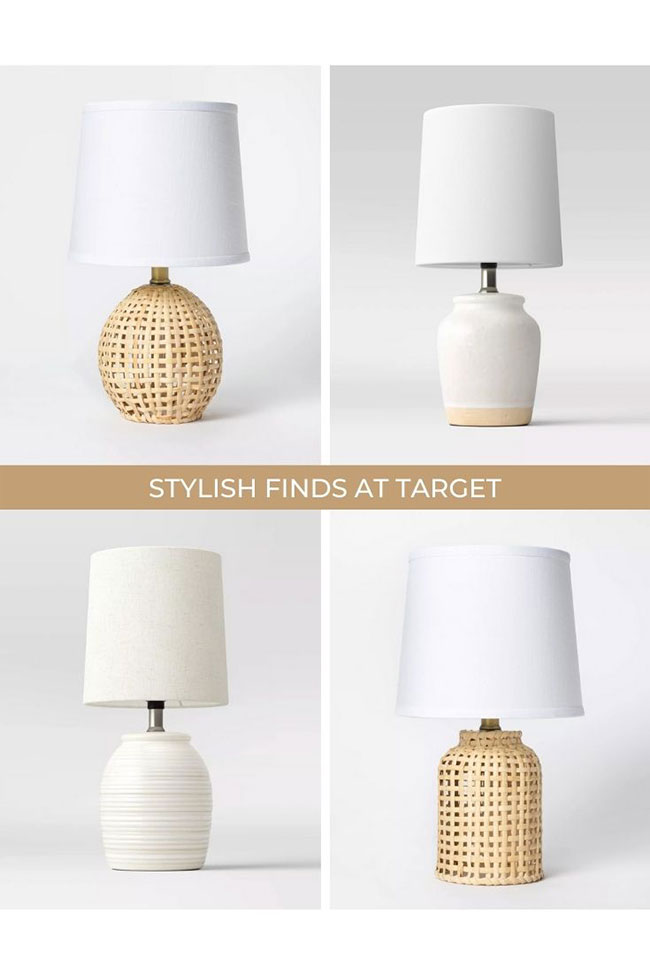 Round Rattan Lamp $20 | Ceramic Mini Lamp $15
Striped Ceramic Lamp $15 | Cylinder Rattan Lamp $20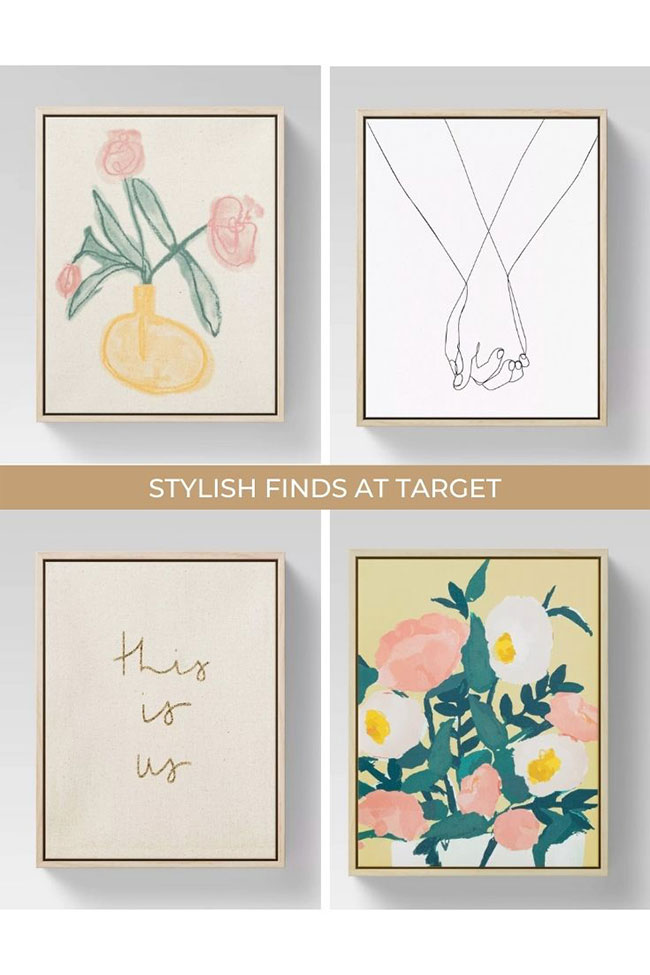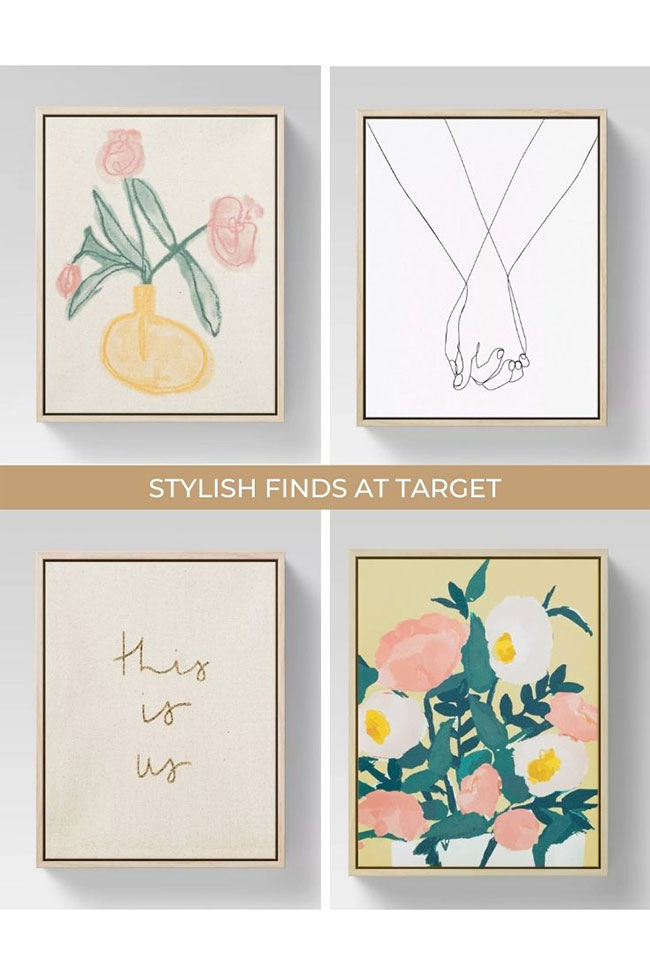 Yellow Vase Canvas $10 | Holding Hands Canvas $10
This is Us Canvas $10 | Yellow Floral Canvas $10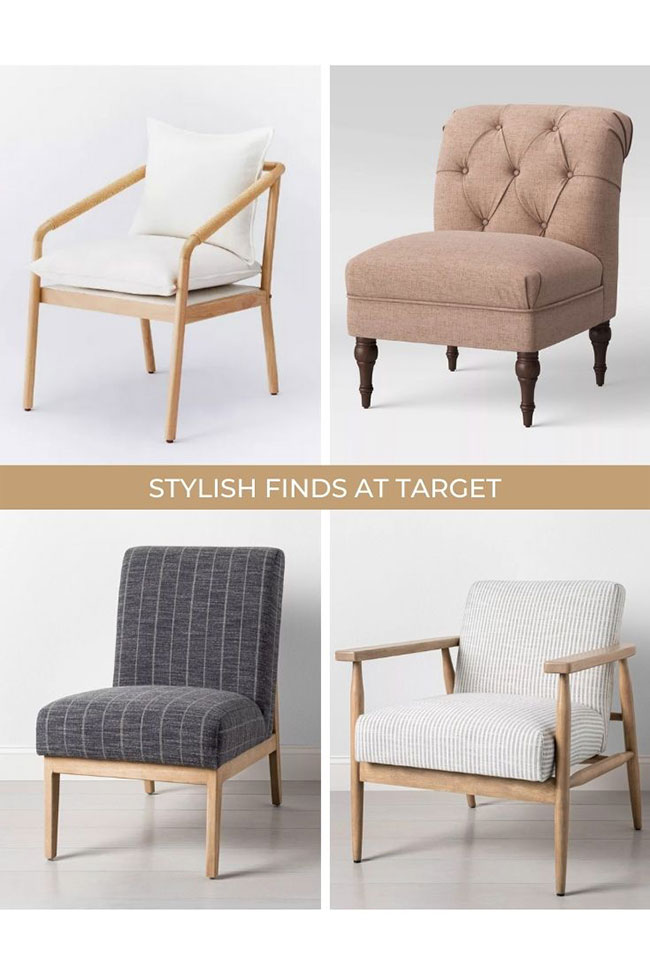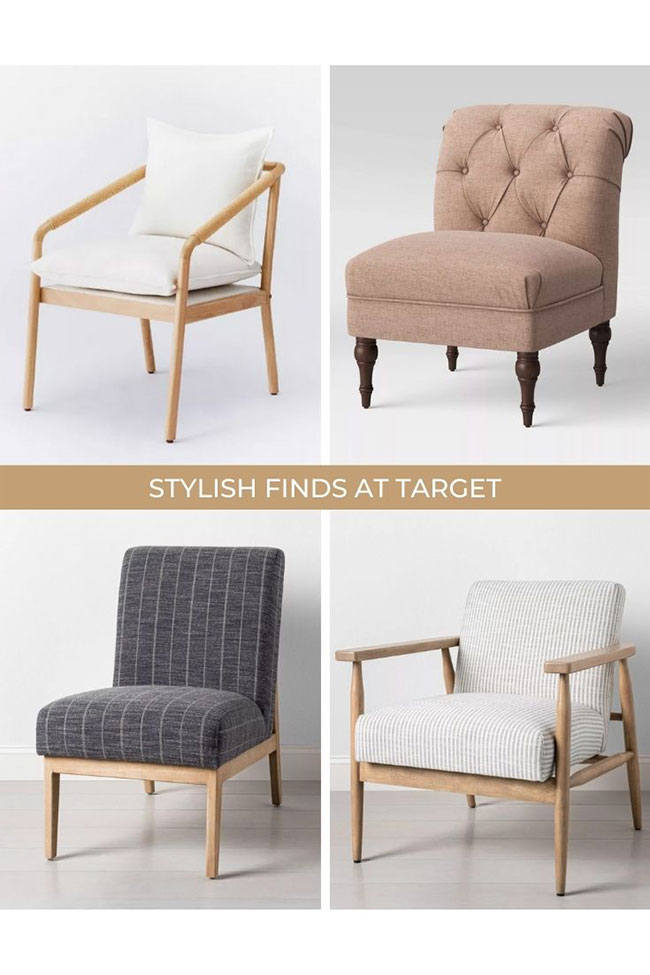 Wood Frame Accent Chair $220 | Tufted Slipper Chair $200
Gray Striped Slipper Chair $200 | Striped Wood Accent Chair $250
So which of these beautiful Target finds caught YOUR eye?
I'm in LOVE with the curves of those textured ceramic vases and the mixed materials of that wood + marble bookend! GAH!
Thank you so much for following my blog and for letting me help you create your own lived-in, loved-in spaces!


Image Source: Target