Boy – did this week fly by or is it just me?
I've been busy working on all of the (not-so-fun) stuff for my new design studio business and realized I hadn't written a blog post yet this week. GAH!
I have a whole editorial calendar full of upcoming articles but I'm gonna put those on hold for right now and throw some more stylish finds atcha today.
I noticed I haven't posted about any World Market home decor since this post back in July 2019 so I figured now is a good time as any to write a new one!
So come check out 34 of my latest stylish World Market finds – they have some seriously gorgeous loot online right now!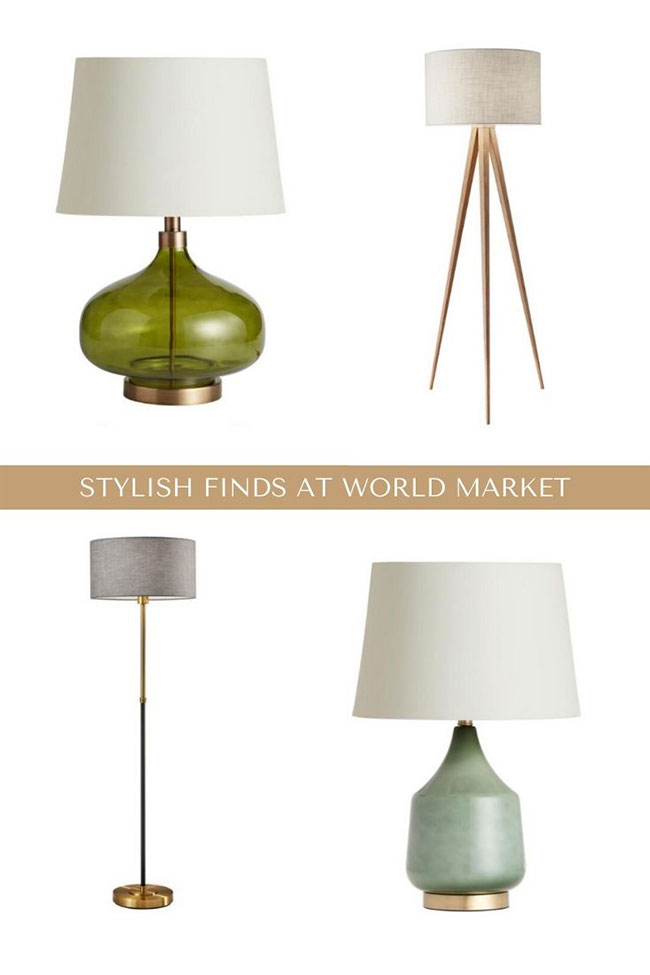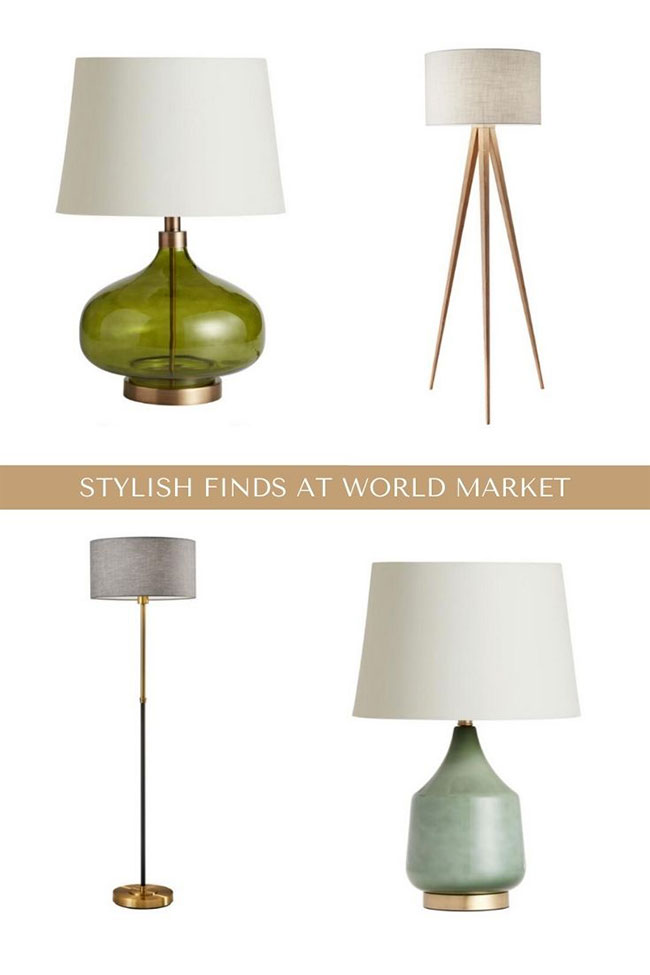 Teardrop Table Lamp $55 | Wood Tripod Floor Lamp $330
Brass & Black Floor Lamp $170 | Jade Green Table Lamp $60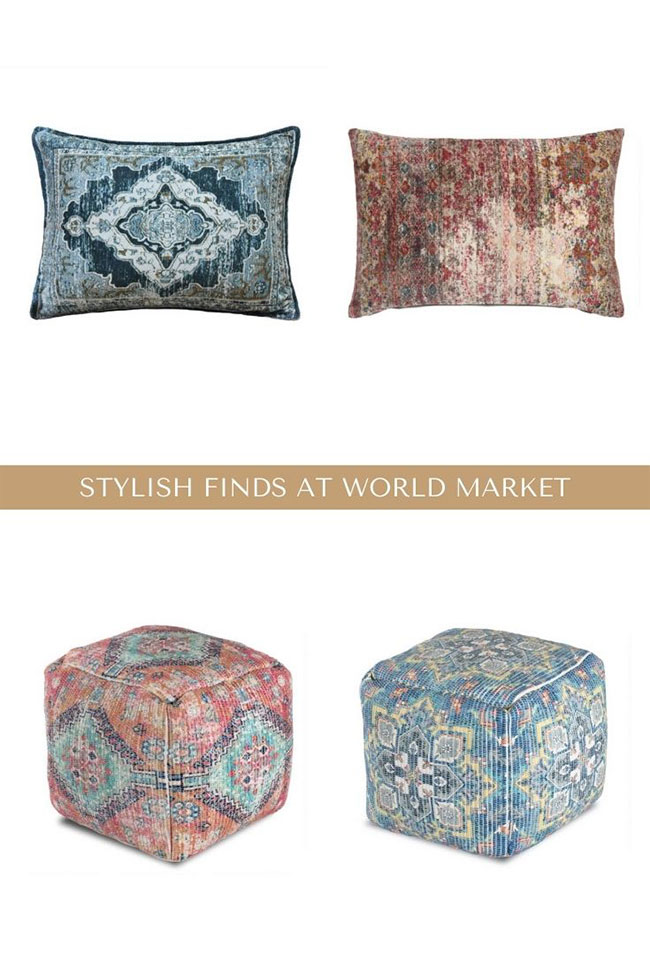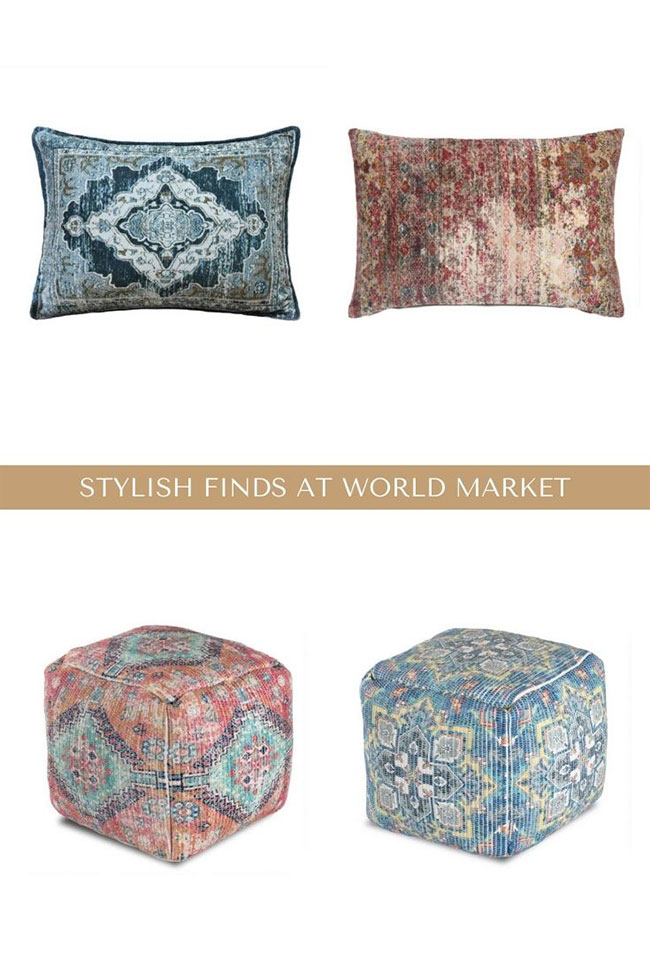 Blue Lumbar Pillow $30 | Red Lumbar Pillow $30
Red Pouf $130 | Blue Pouf $130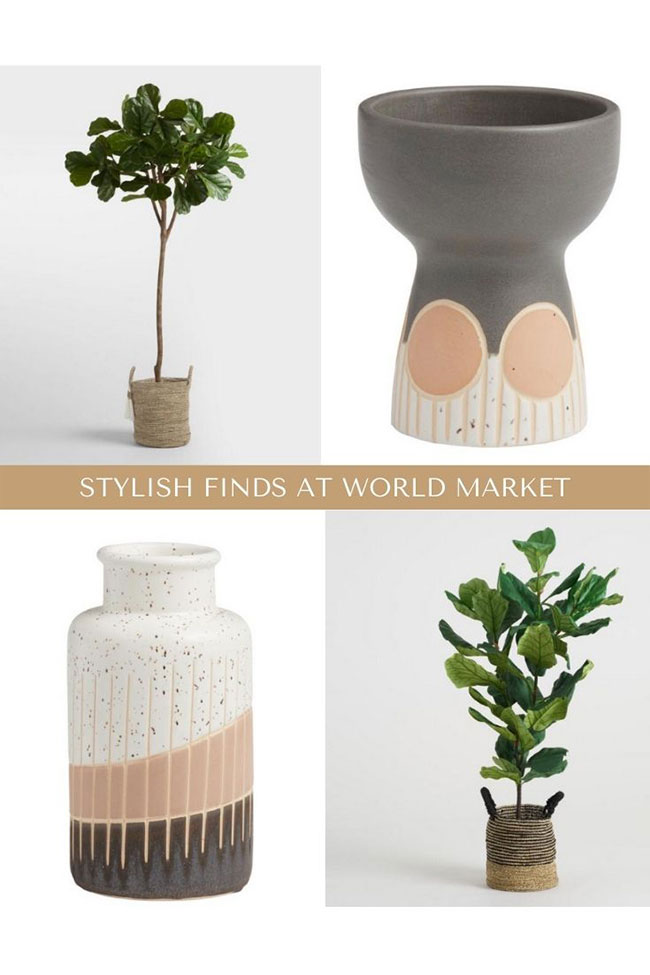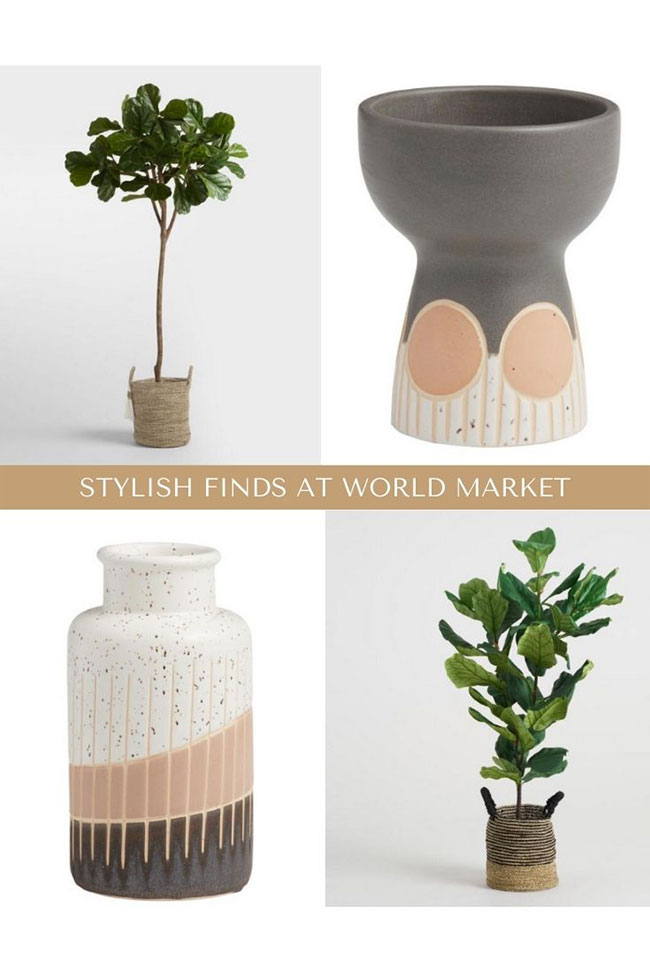 Faux Fiddle Leaf Fig $180 | Pedestal Vase $15
Terracotta Vase $20 | Faux Fiddle Leaf Fig $130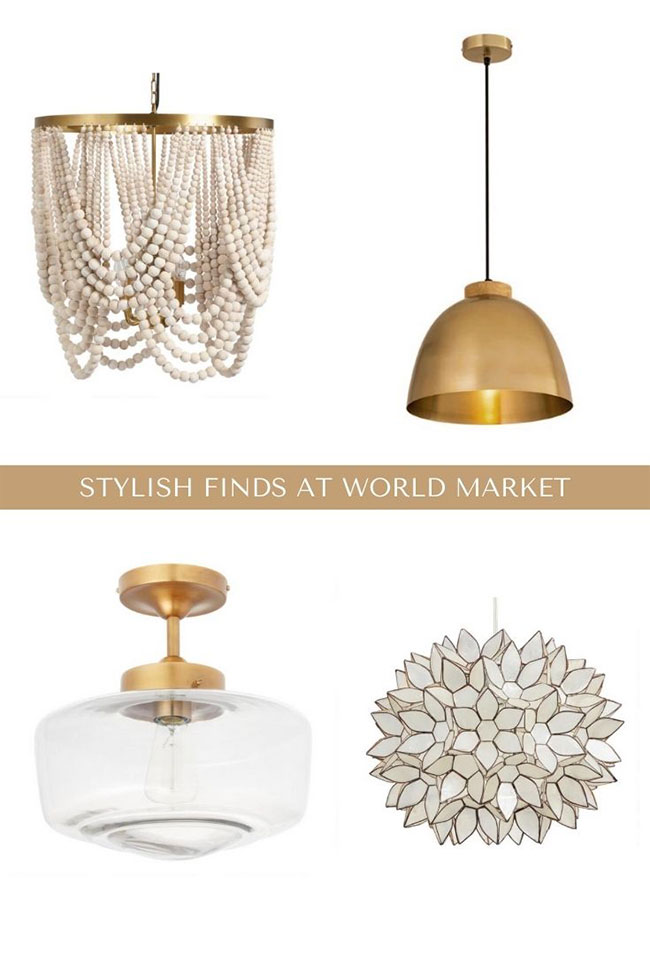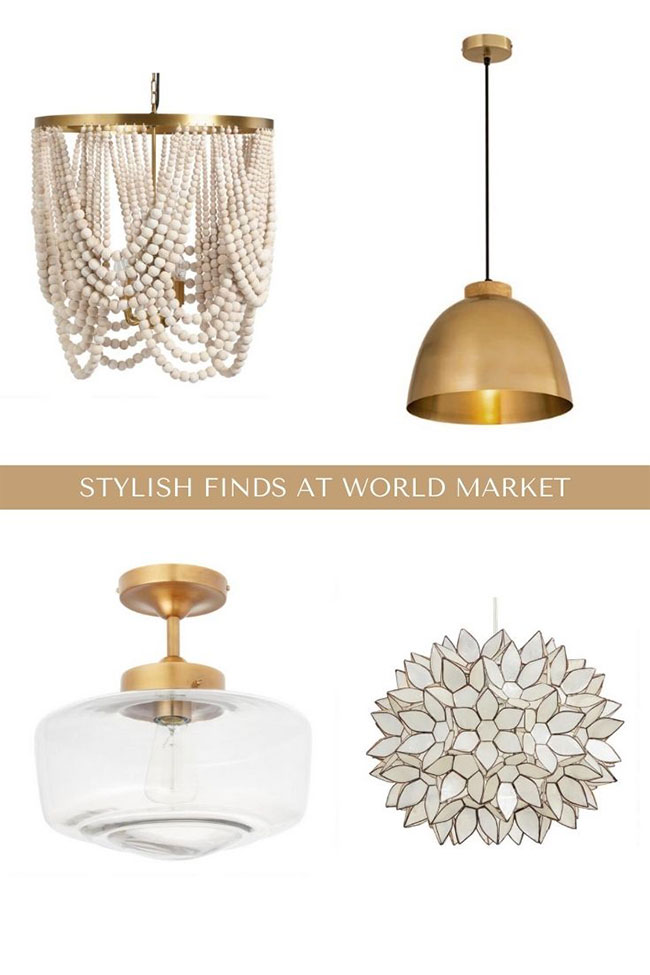 Wood Beaded Chandelier $350 | Brass Pendant Light $100
Brass Flush Mount Light $150 | Capiz Shell Flush Mount Light $150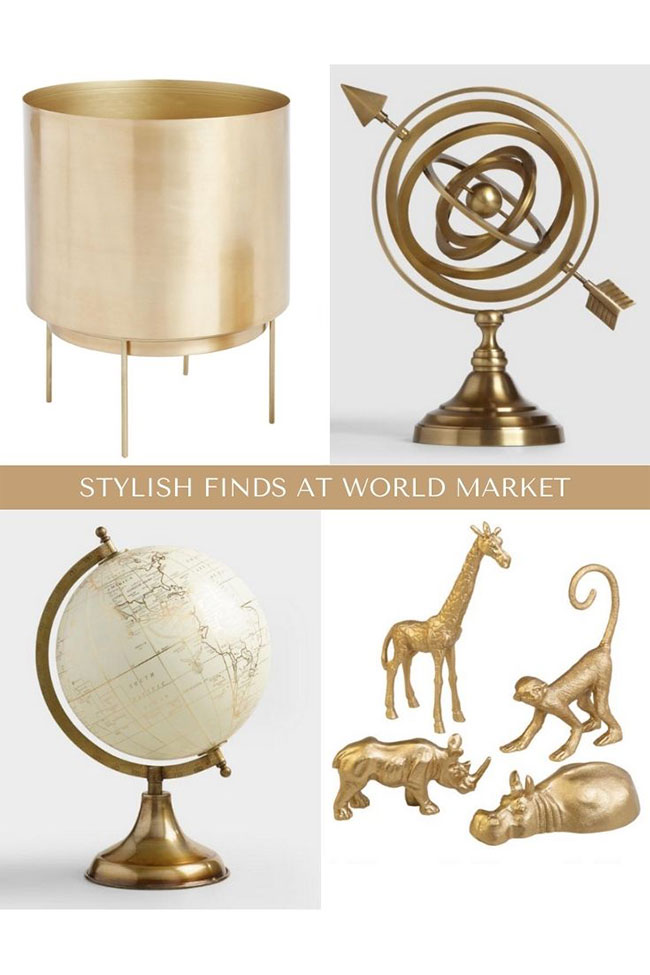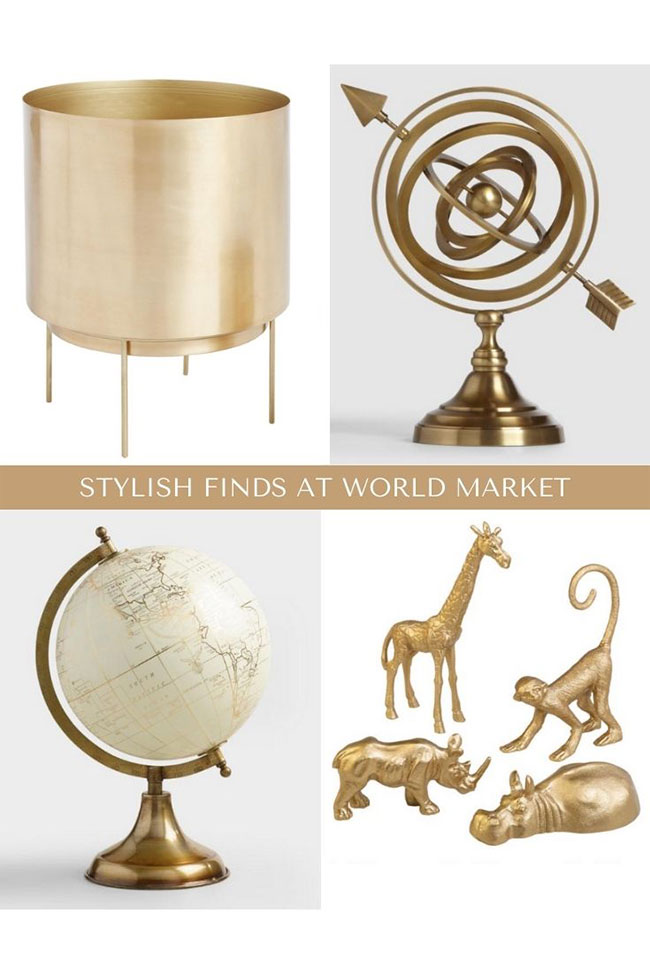 Brass Planter $15-45 |  Gold Sphere $40
White & Gold Globe $25 | Gold Metal Animals $80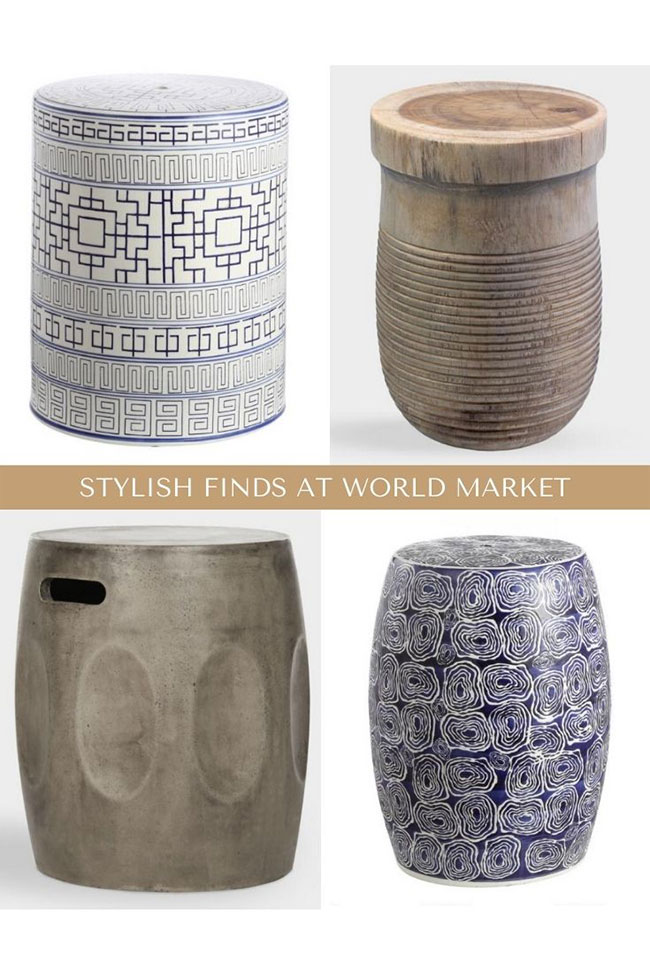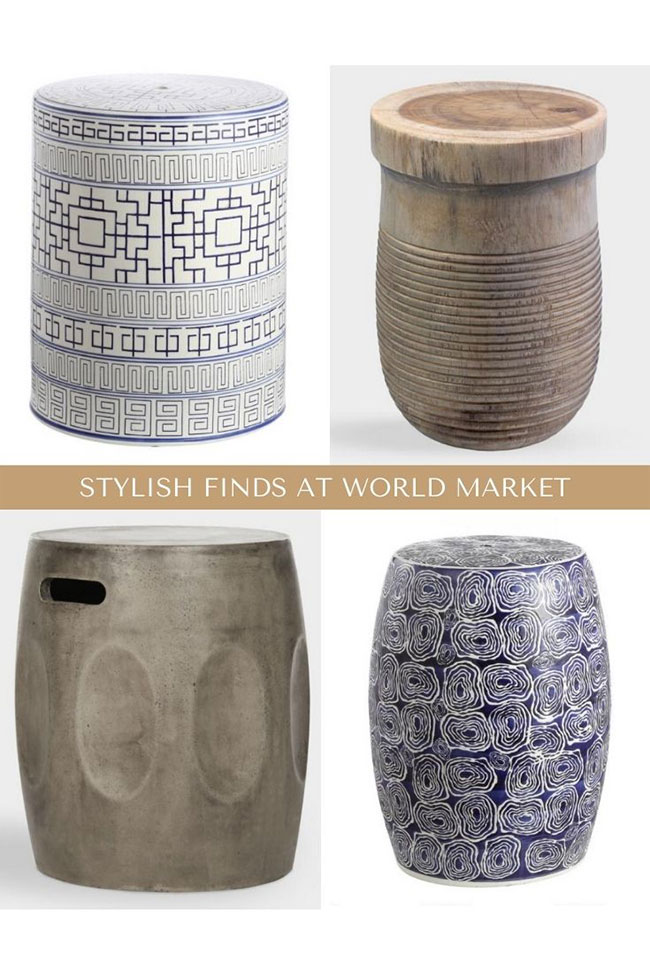 White & Navy Stool $190 | Teak Drum Accent Table $180
Concrete Accent Table $200 | Navy & White Stool $190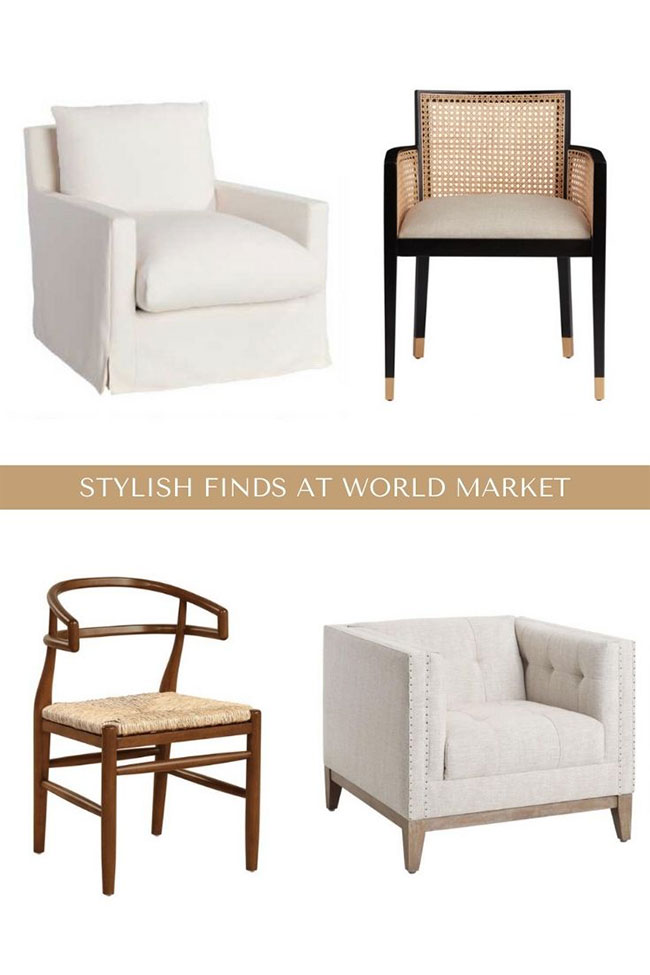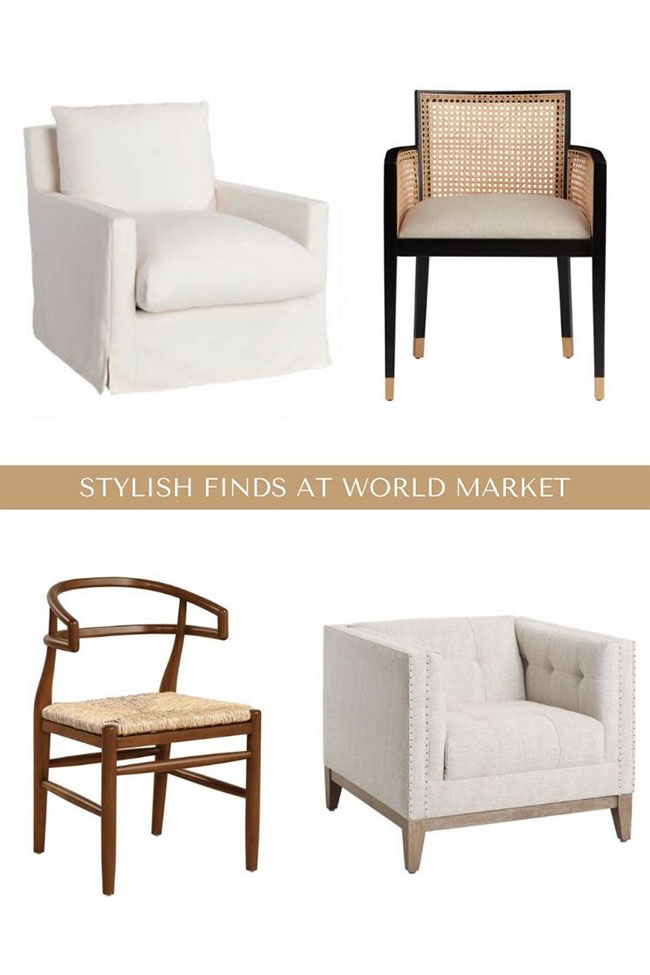 Slipcovered Swivel Chair $400 | Cane Back Dining Chair $280
Set of 2 Wishbone Chairs $340 | Nailhead Armchair $500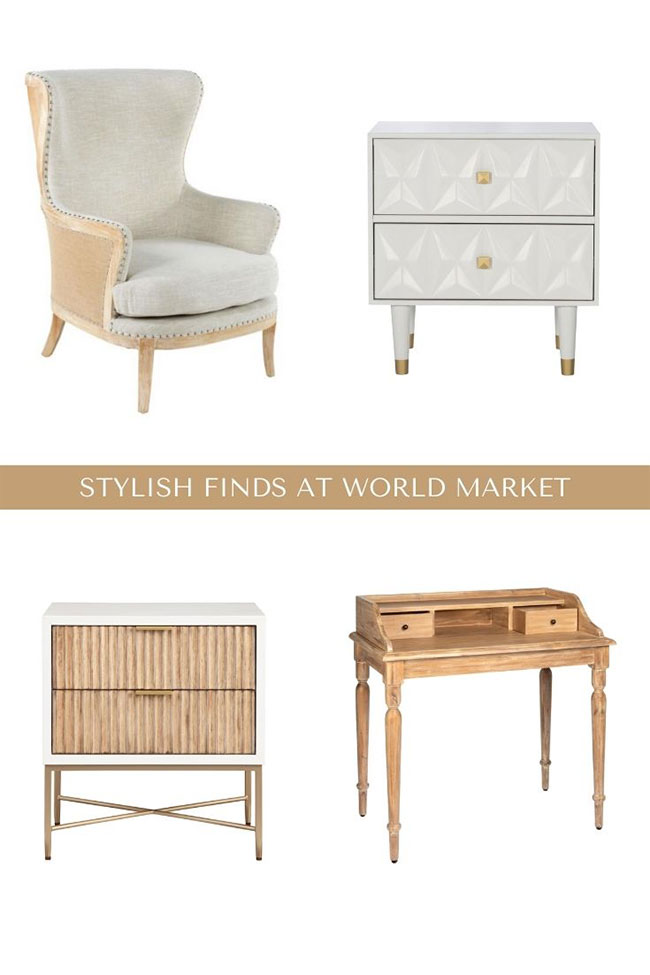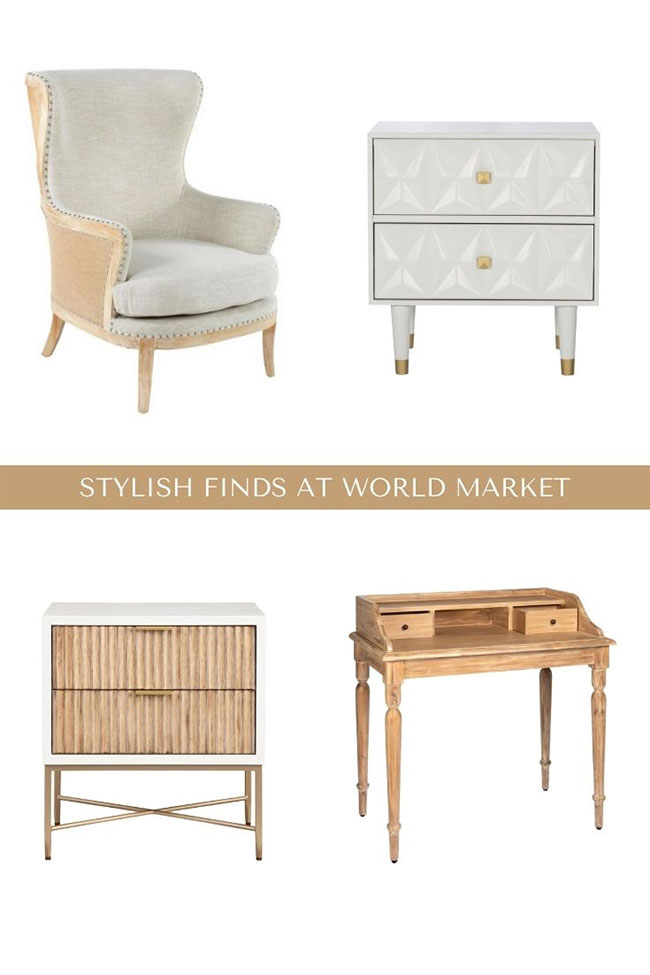 Linen & Wood Chair $700 | White Nightstand $350
Textured Wood Nightstand $400 | Weathered Secretary Desk $250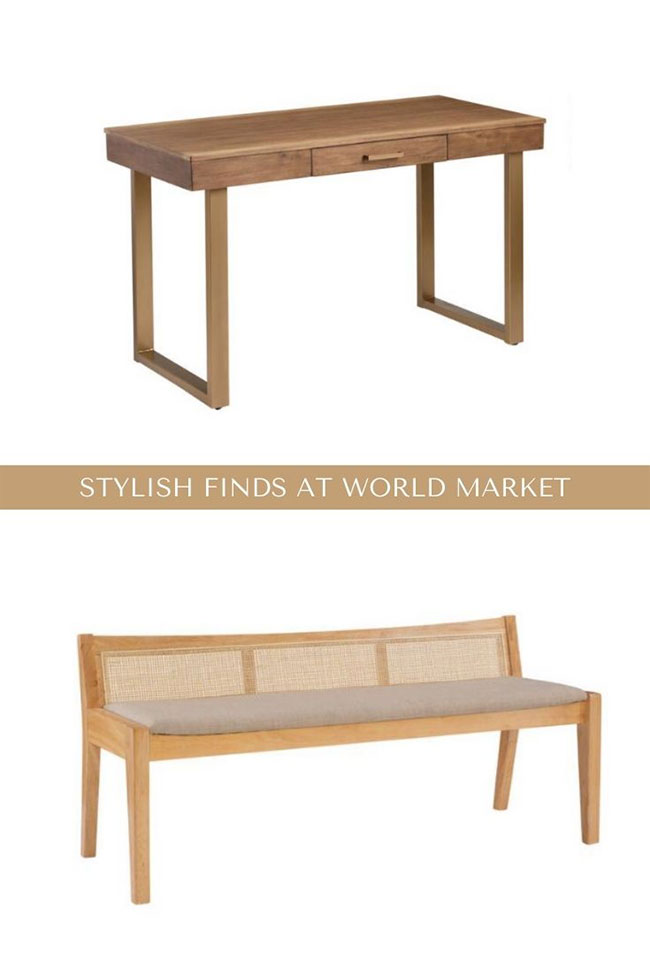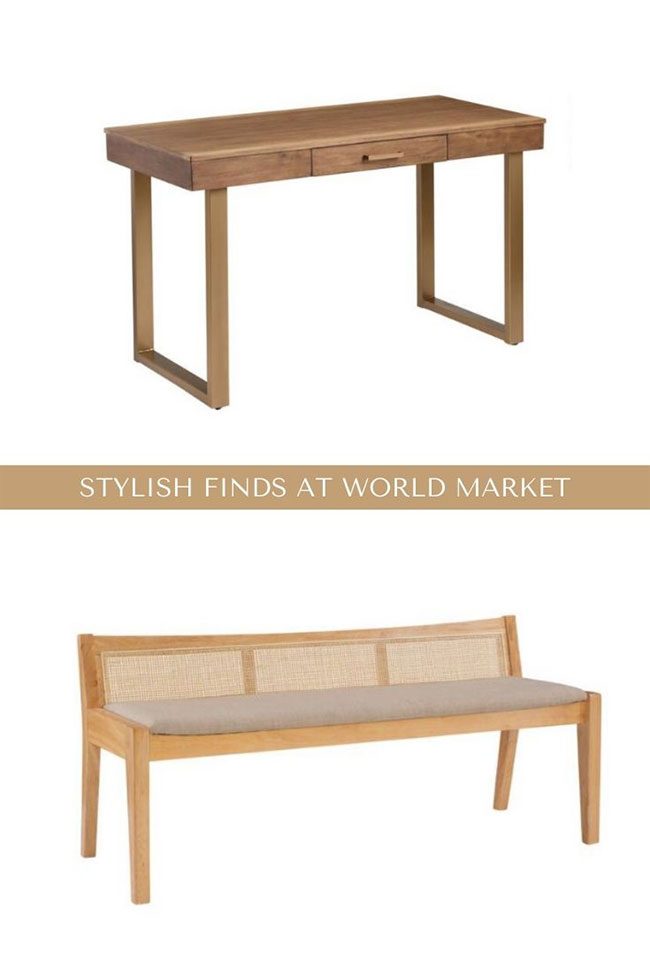 Wood & Gold Desk $300 | Rattan Cane Back Bench $330

So which of these beautiful home decor finds caught YOUR eye?
I CANNOT get enough of that Jade Green table lamp!! ? I really wish I had a spot in our house to put it because it is such a stunning piece! That green is an interesting, yet neutral, color that would flawlessly fit into a lot of design styles. LOVE!
Thank you so much for following my blog and for letting me help you create your own lived-in, loved-in spaces!