Ah … The Mushroom.
Not only is it a yummy little treat when sautéed with a little olive oil, onion, and green pepper;  it's also a super yummy color on kitchen cabinets.
I've become COMPLETELY obsessed with mushroom-colored kitchen cabinets this past year and my love affair ain't a-stoppin' anytime soon …
OUR CURRENT KITCHEN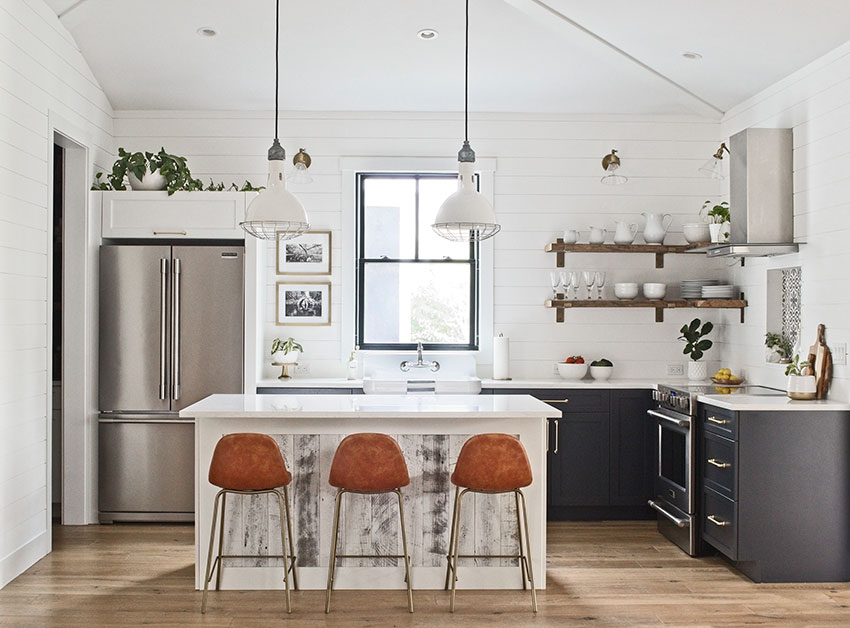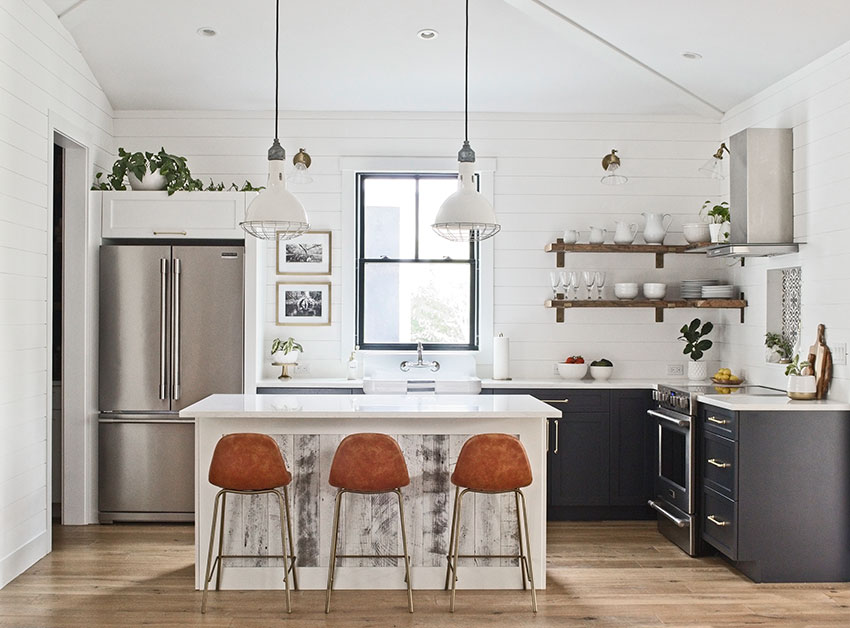 Now don't get me wrong – I'm still madly in love with our current kitchen's deep, blackish/bluish cabinets.  They're absolutely gorgeous and dramatically contrast against the crisp white shiplap backsplash.
But with the beauty of dark cabinets comes a HUGE downfall  – THEY ARE FREAKING DUST MAGNETS.  No matter how often you wipe them down, the dust "magically" seems to appear out of nowhere again.
Our last 2 kitchens had white cabinets and those had their own huge downfall: EVERY tiny speck of dirt or food stain easily showed up on them.
So I figure for any future kitchen we might have, mushroom-colored cabinets might be the perfect solution for timeless design AND for preventing me from losing my damn mind in keeping them clean.
Come check out the kitchens I've been Pinning and you'll instantly see why I'm totally smitten!
Image Source:  Apt. 34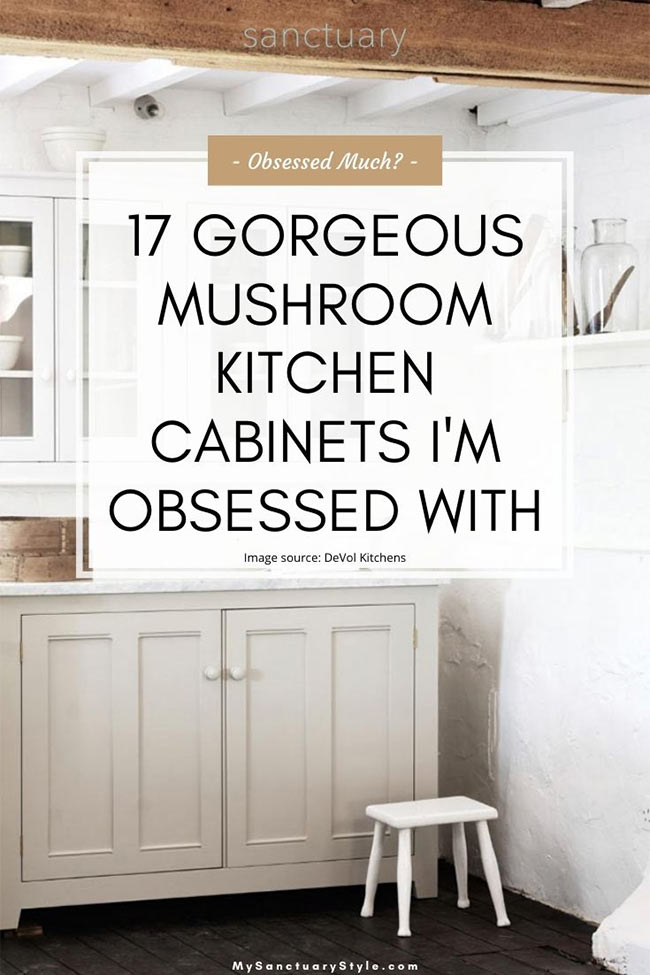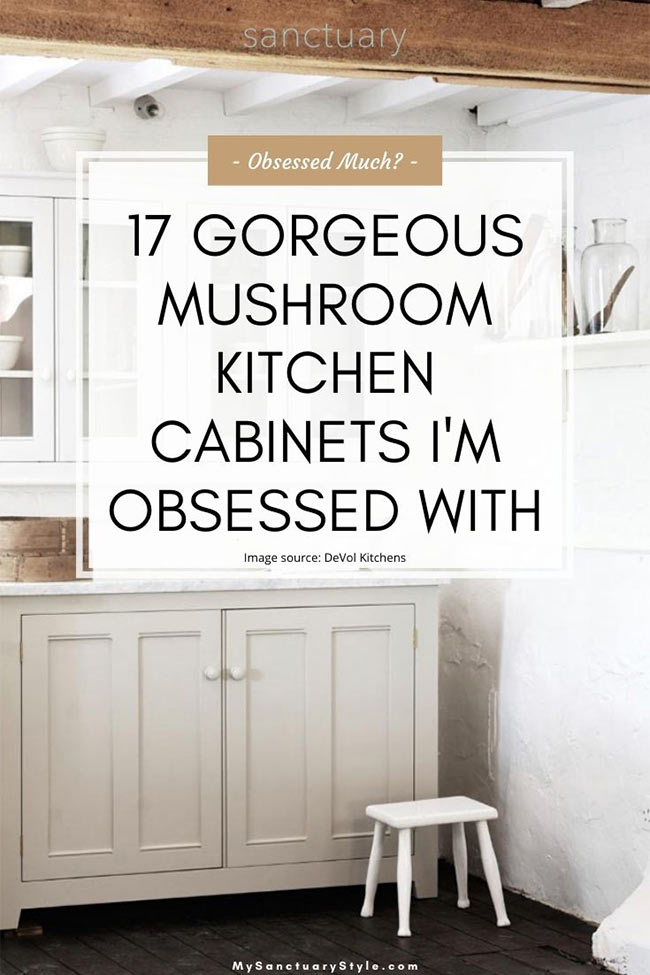 GAH!  I get super inspired every time I look at these images – my creative mind is on overload!  I want to re-do someone's kitchen like … RIGHT. FREAKING. NOW.
Which of these kitchens are YOUR favorites?  I know you can't pick just one …
Thank you so much for following my blog and for letting me help you create your own lived-in, loved-in spaces!