For those of you that don't live in an area that is Africa-hot 8 months out of the year like I do,  you're probably thinking about getting your backyard patio ready for summer festivities.
My favorite store for basically EVERYTHING is Target.  OMG – it's like an itch that can't be scratched.  Every time I go there for something like toilet paper, I come out with a cart FULL of amazing stuff.
Their Universal Thread & A New Day clothing lines are killing it, as well as their Opalhouse, Project 62, Hearth & Hand, and Threshold home decor lines. It's so hard NOT to come out of that store with something really awesome.
Anyway, here are the outdoor decor things I'm totally jonesin' for at Target.
OPALHOUSE
I'm starting with my #1 fave of all of my fave Target in-house brands:  Opalhouse.
Good lord, this brand brings me to my knees every time I see their gorgeous products.
They've really perfected using fun materials and colors, with beautiful product design to create some truly funky and unique pieces.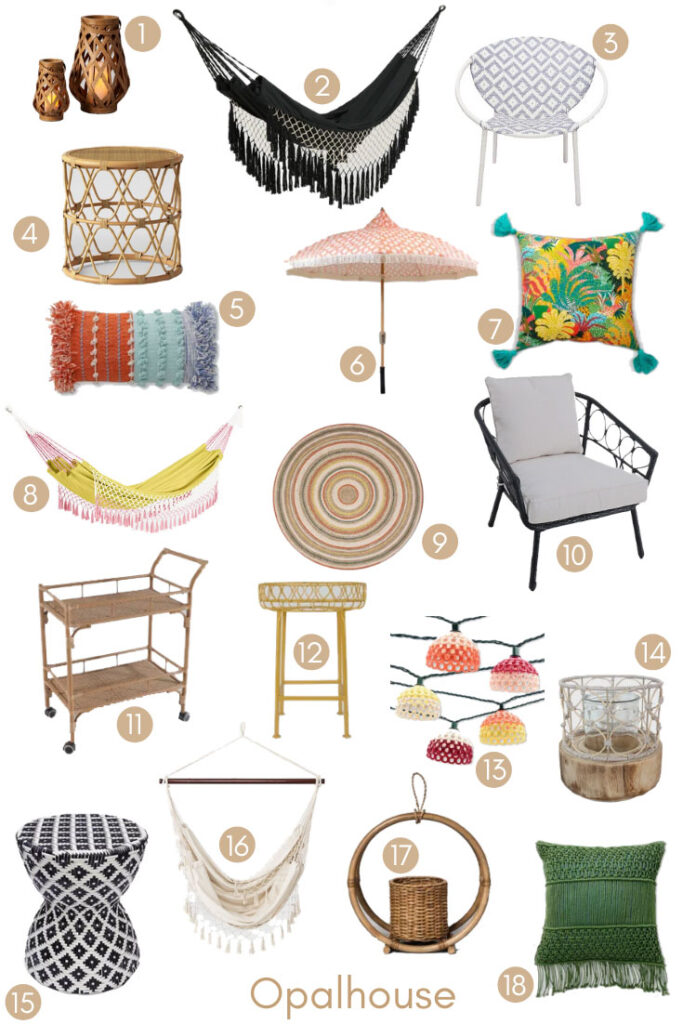 PROJECT 62
Moving on to my next fave:  Project 62.
This line has more of a mid-century modern influence which I just love. The clean lines and the thoughtful design behind each product is evident.
I have quite a few Project 62 pieces in our home and I'm super thrilled with them.
Take a look at all these beauties.  Gah! that mint green has got me all hot and bothered!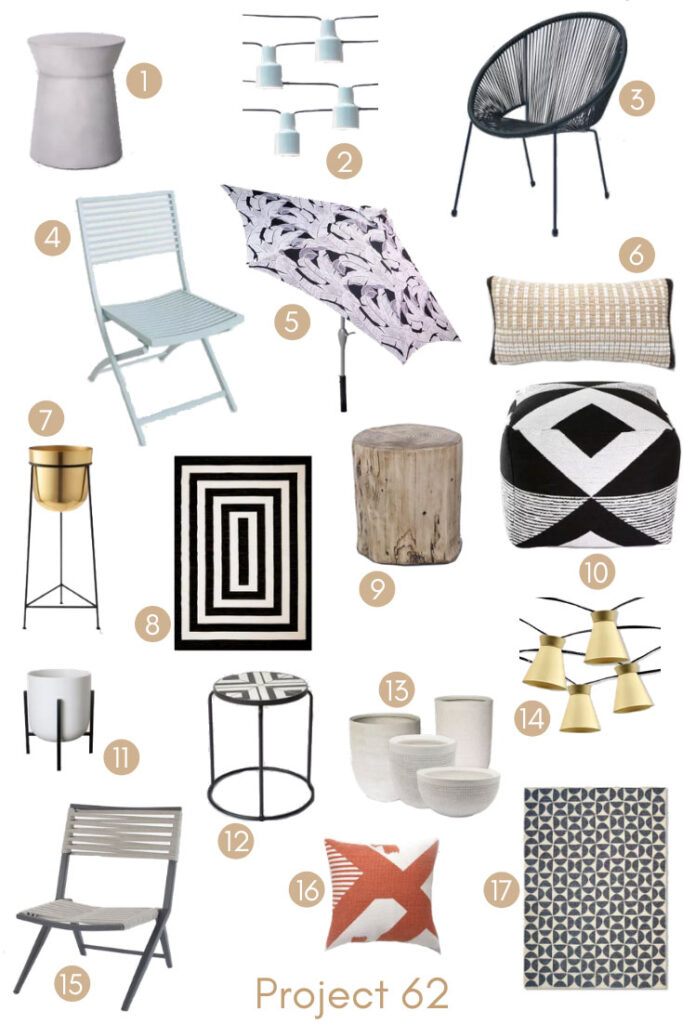 THRESHOLD
And last, but certainly not least, is their Threshold line.
This line has a more traditional feel to it but lately, they've been giving the pieces some modern updates.
I'm typically more attracted to the Opalhouse and Project 62 lines, but Threshold has really gotten me to start noticing their newest products. Well done, Tarjay!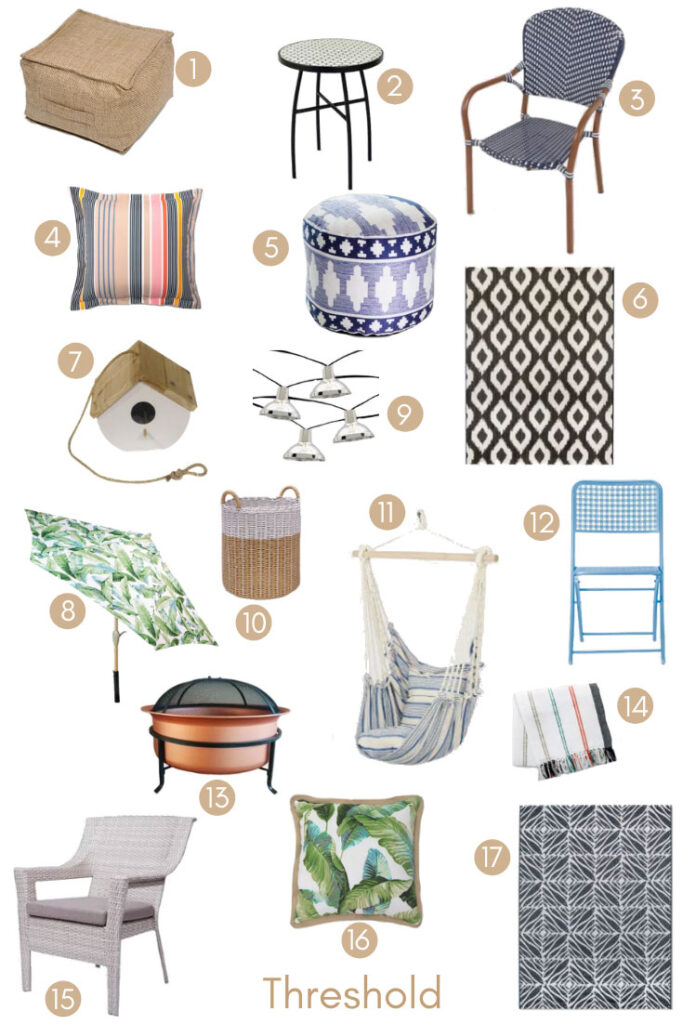 So what are YOUR favorites from each of these product lines?  My faves: that fun peachy umbrella from Opalhouse; the mint green folding chair from Project 62; and the blue wicker chair from Threshold (because I have one and love it!).
Thank you so much for following my blog and for letting me help you create your own lived-in, loved-in spaces!