Ever since we moved into our modern farmhouse on Thanksgiving 2017, I've been romanticizing the idea of having a bunch of crazy-ass hens running around our huge backyard, blissfully pecking and clucking away.
However, The Hubs isn't as enamored with my avian fantasy so he quickly put the kibosh on the idea – for now.  I'll break him down one day … he just doesn't know it yet.
In the meantime, I'll keep Pinning away and lusting over tons of beautiful chicken coops, but here are 6 super dreamy chicken coop kits I'm currently obsessed with!
Williams-Sonoma
Cedar Chicken Coop & Run with Planter • $2,200
Now let me preface this post with the fact that these are my DREAM chicken coops, so keep in mind that DREAM = EXPENSIVE.
In real life, I'd end up DIYing it because I'm not about to drop this kind of cash on a chicken coop unless I was planning on moving in with the chickens.
This coop from Williams-Sonoma (who knew they sell chicken coops??) is a cute small-ish structure and I simply adore the warmth of the cedarwood combined with the sleekness of the metal roof.
And that planter adds the perfect amount of extra sweetness to the mix. Just imagine the beautiful pops of color from Impatiens you could add with that planter!
The Smart Chicken Coop
Chicken Coop Kit • $545+
This chicken coop from The Smart Chicken Coop is the least expensive of the bunch, but it certainly doesn't lack personality and endless possibilities.
I loooove the sage green siding mixed with the corrugated metal roof and those precious little windows!  And I really like the idea of having the space between the windows so you can personalize that area with your own sign.
I especially love how they added the white picket fence run to it as well (not included with the kit).
I think this coop would be a great option if you have a small backyard.  This little cutie would definitely put a huge smile on your face every day, that's for sure.
Carolina Coops
Carolina Coop Kit • $4,995+
This Carolina Coop kit from Carolina Coops is one seriously gorgeous chicken house!  What's really awesome about this kit is there are options available to personalize the coop to your own taste.
This large walk-in coop comes in 3 sizes:  4'x6′, 6'x8′, and 6'x10′ and you can choose from 17 different roof colors which is such a super fun option to have!
And you could certainly personalize it further by re-painting it another color yourself.   How much fun would it be to paint the body a gorgeous turquoise color and paint the cupola a happy yellow ?? GAH!
Backyard Chicken Coops


The Bed & Breakfast • $1,399
Ok, this coop from Backyard Chicken Coops is just SO. DANG. ADORABLE!!
I gotta confess … I fell in love with the name "The Bed & Breakfast" before I fell in love with the coop. I think it perfectly describes this cutie – it's totally like a fancy B&B for your hens.
I can envision planting a bunch of vibrantly-colored flowers in front of the porch's picket fence and zhooshing-up the siding with a quirky paint color to really give it some more character.  This coop is basically a blank canvas for you to put your own stank all over it.
And it seems like a really good value because it comes with everything you here.   Sweet!
Cutest Coops
Chateau Coop (8'x8′) • $6,999
Y'all … my jaw dropped TO THE FLOOR when I stumbled upon this enchanting chicken house at Cutest Coops.  Good Lord is this coop exquisite or what??
Um, remember when I said I wouldn't drop this kind of cash on a chicken coop unless I moved in with the chickens?
Yeah – strike that.  I would definitely move into this thing  – nevermind the stink and mess inside. I'd park my fanny on that super cute porch while sippin' on lemonade and be perfectly happy.
I really love how this looks more like a She-shed than a chicken coop, along with all of the delightfully charming details with that front door, the window, the siding, and the porch.  Absolutely stunning!  I think this one is my fave for sure.
Carolina Coops
Custom Chicken & Duck Coop
So this custom chicken & duck coop from Carolina Coops is the avian equivalent of a McMansion.  Holy Moses is this thing HUGE!
I don't know how much this beast cost (a pretty penny I'm sure!) but dang! it is absolutely spectacular.
The pop of pink on the front door is so adorably precious and I love all of the Craftsman details throughout the structure.  I wish they had photos of the inside – I'm super curious to know what's going on in there.
I tell you what, those are some seriously spoiled ducks and chickens living in that thing.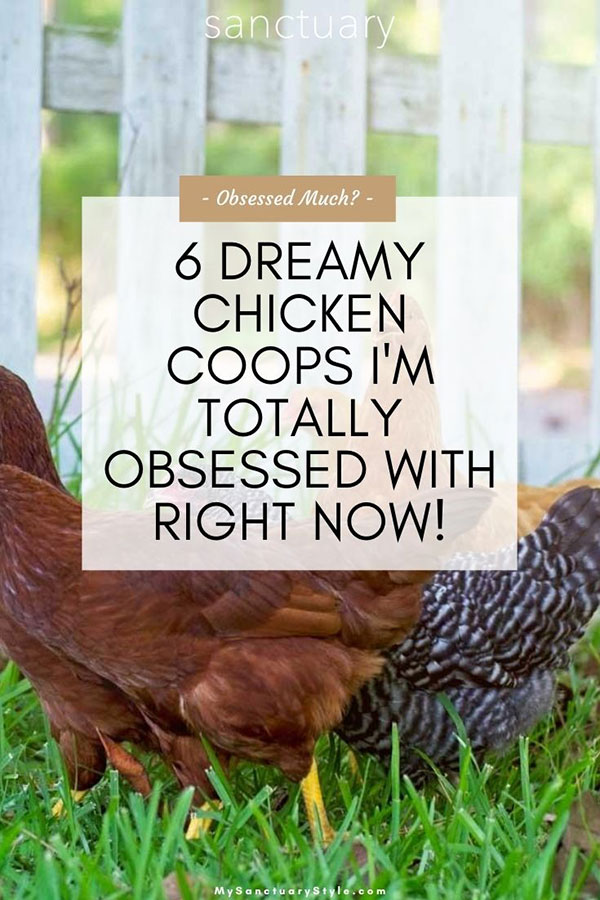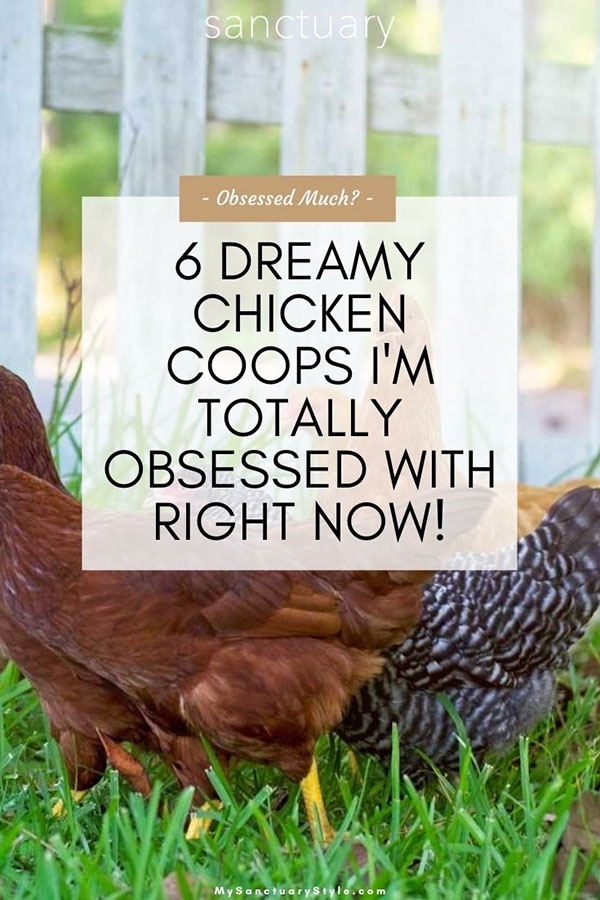 So which one of these gorgeous chicken coops made your heart skip a beat or two?  If you found some more beauties online you're totally obsessed with, please share the links down below in the comment box  – I'd love to see them!
Thank you so much for following my blog and for letting me help you create your own lived-in, loved-in spaces!