My client, Ellen, and I have been working on a living room/dining room refresh in her home.  Her living room, while nice, is rarely used and has become a "dead" space and Ellen wants to make it into an inviting room that she, her husband, and their 3 young children will use often.
They've had the same furniture and decor for 14 years so they look a bit dated.  We'll be keeping some pieces and freshening them up with new paint or fabric, and other pieces will be sold to put towards purchasing new furniture.
One of the integral purchases for Ellen's living room project is the new sofa.  Their current sofa is very high-quality and looks decent, but it doesn't fit her family's lifestyle or personality at all.  It's way too formal and stuffy, and this family is the total opposite.  So we're looking to replace it with something modern (yet timeless), comfy, and sophisticated (yet fun).
MAKING A ZESTY,
MULTI-FLAVORED DESIGN STEW
A sofa is one of the most important "ingredients" in a living room because it sets the tone (flavor) of a space (stew) which, in turn, helps guide the direction in which the overall design (overall taste of the stew) needs to go.
The sofa is going to be the "meat" of the stew and is the main ingredient. Is the sofa going to have a traditional, Scandinavian, farmhouse, modern, casual, glam, or boho flavor to it?
That flavor then becomes the main taste of the stew (or room in this case) and will help with making choices when selecting other ingredients (chairs, coffee & side tables, lighting, rugs, throw pillows, etc.) to add to the design stew.
However, we don't want the stew to be just one flavor.  We also need to add some other flavors (different decorating styles) to the mix to create an interesting multi-flavored design stew to make the final product fresh, inviting, and interesting!
TASTY SOFAS UNDER $1,500
YOU'RE GONNA LOVE!
When I went hunting for sofas for this post, I wanted to find pieces that looked sophisticated, yet fun and interesting.  There was a large selection to choose from and it was quite difficult narrowing them down to the final 13.
Any of these sofas easily qualifies as a neutral color even if it's not beige or grey.  The colors of these sofas will pair up beautifully with a variety of other colors, even that punchy rust-colored piece!
So if you've been on your own seemingly endless hunt for the perfect sofa for your living room, I just saved 2 hours of your precious life by finding these beauties for you.  See how much I love you?
❤︎ DON'T FORGET TO PIN US FOR LATER! ❤︎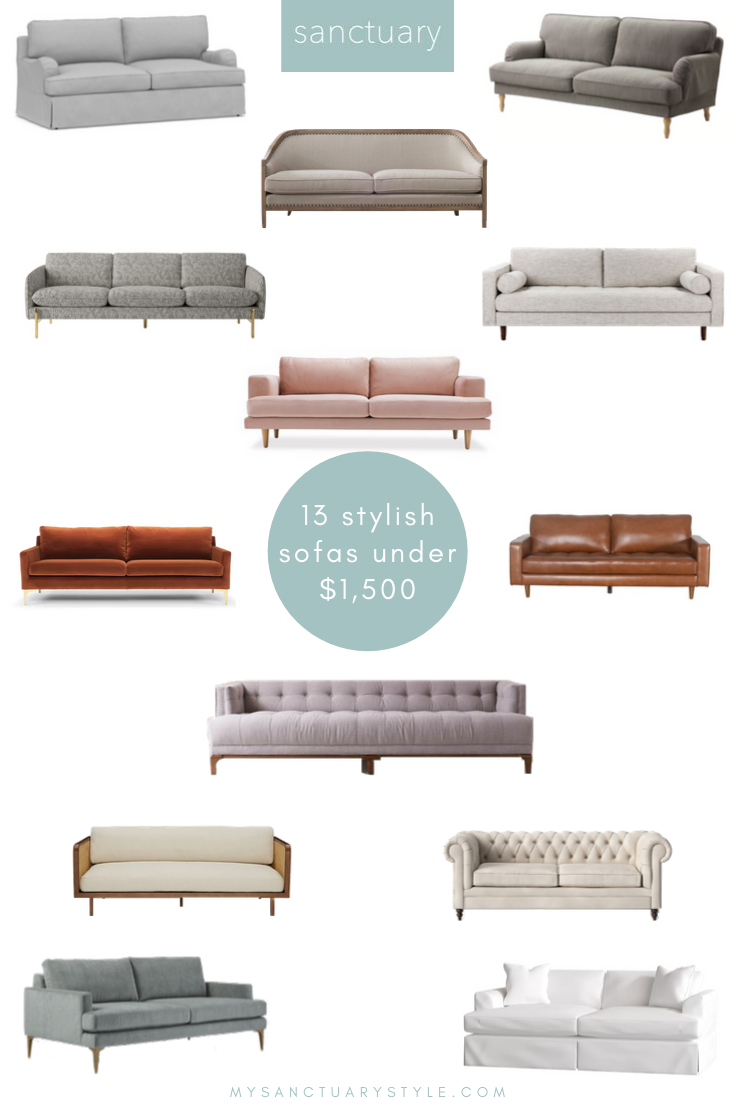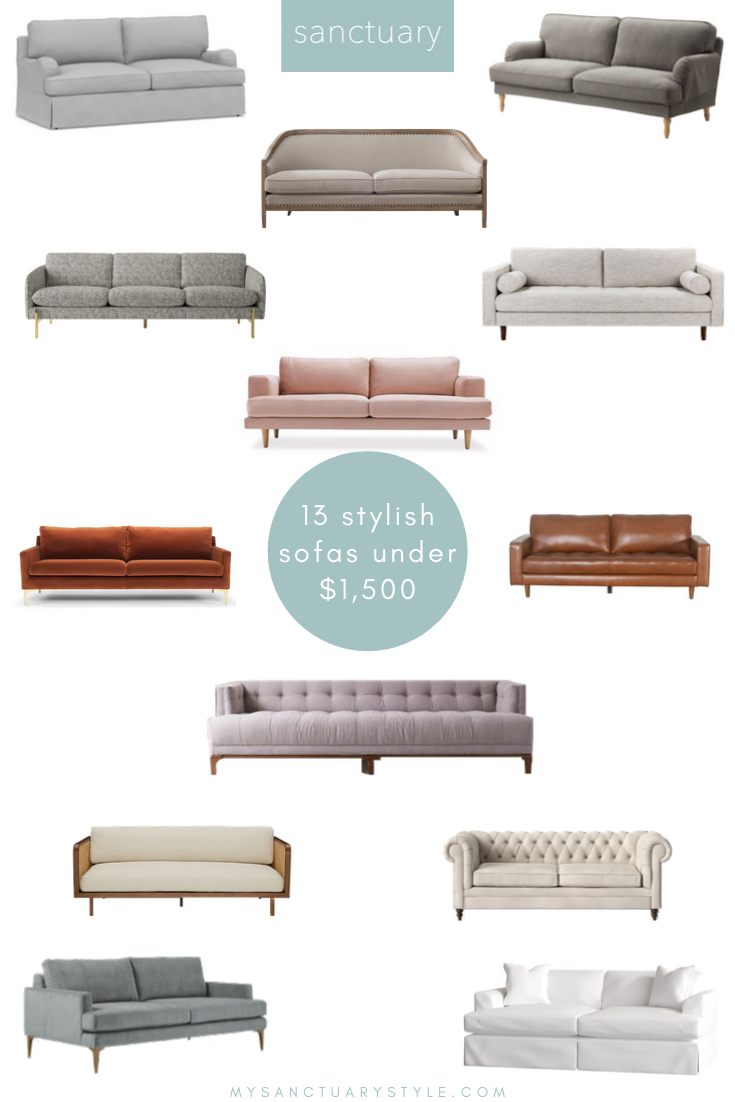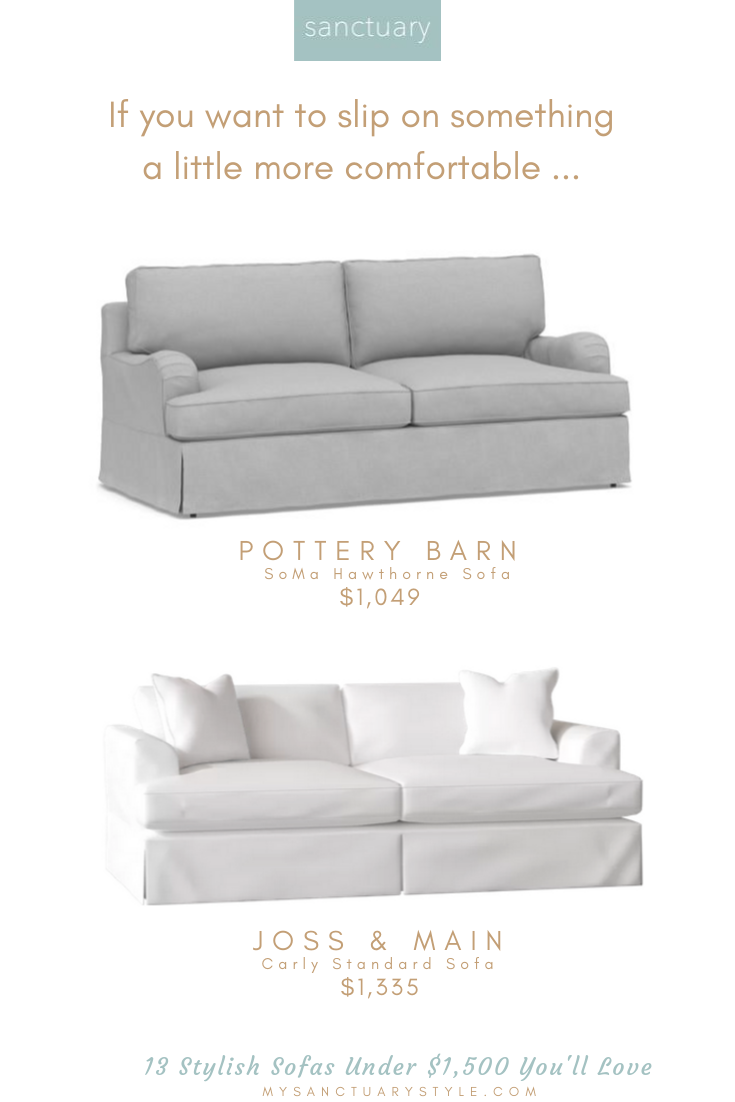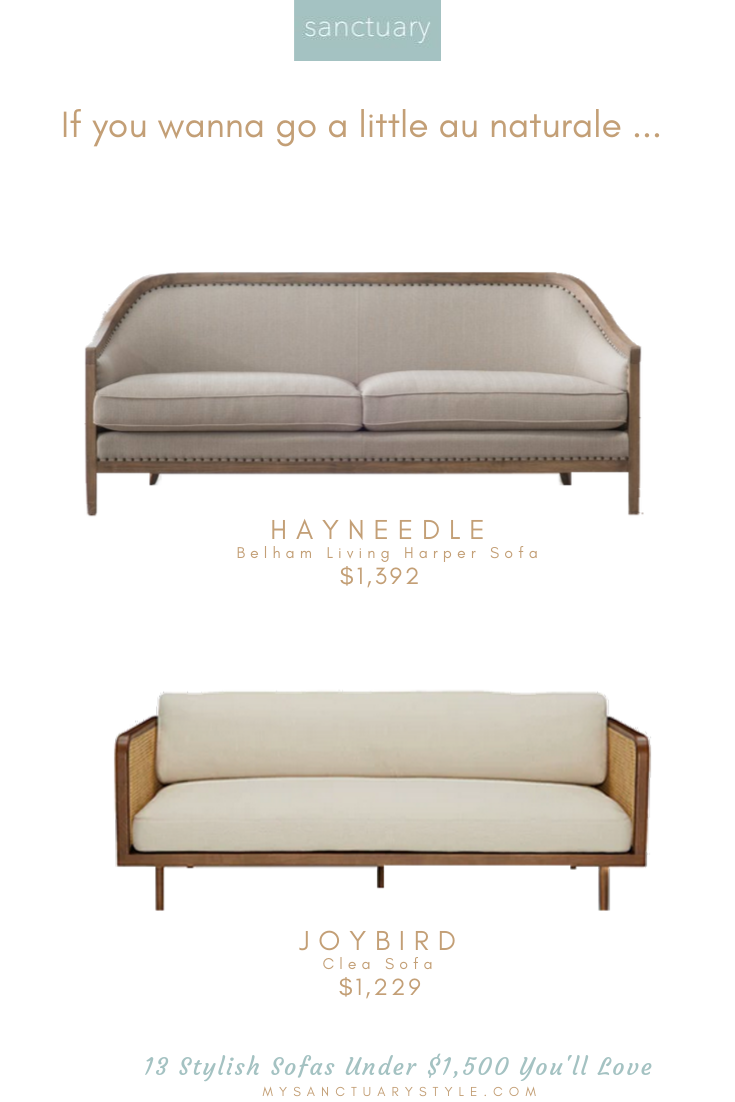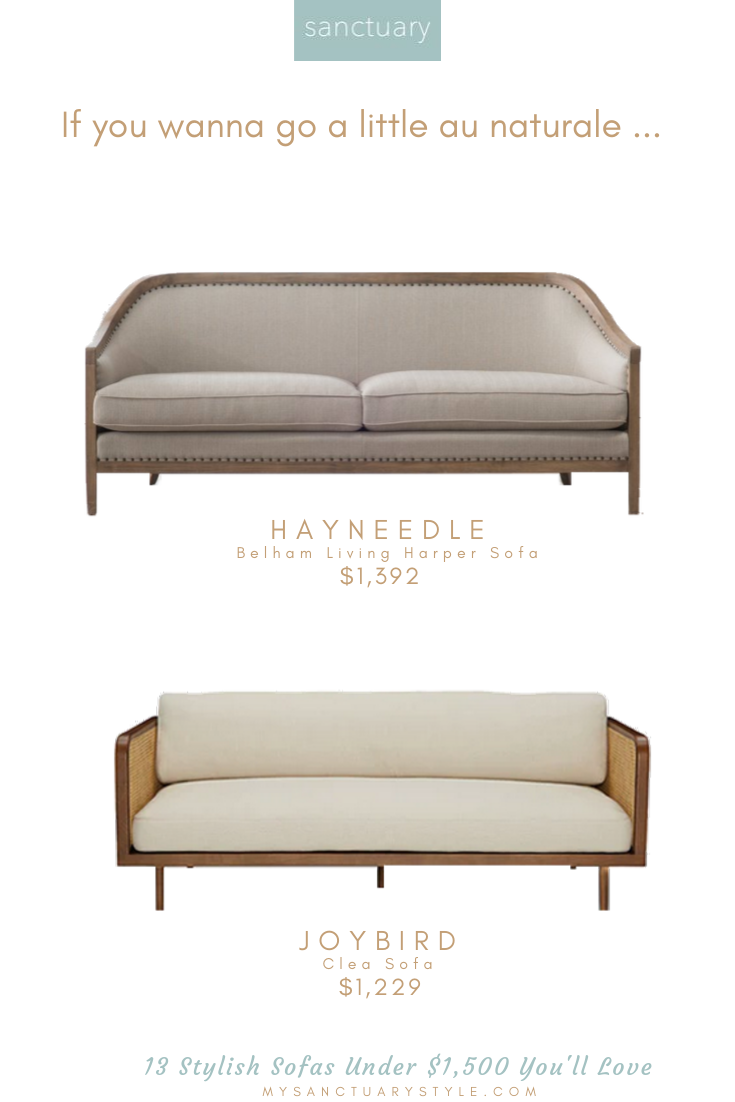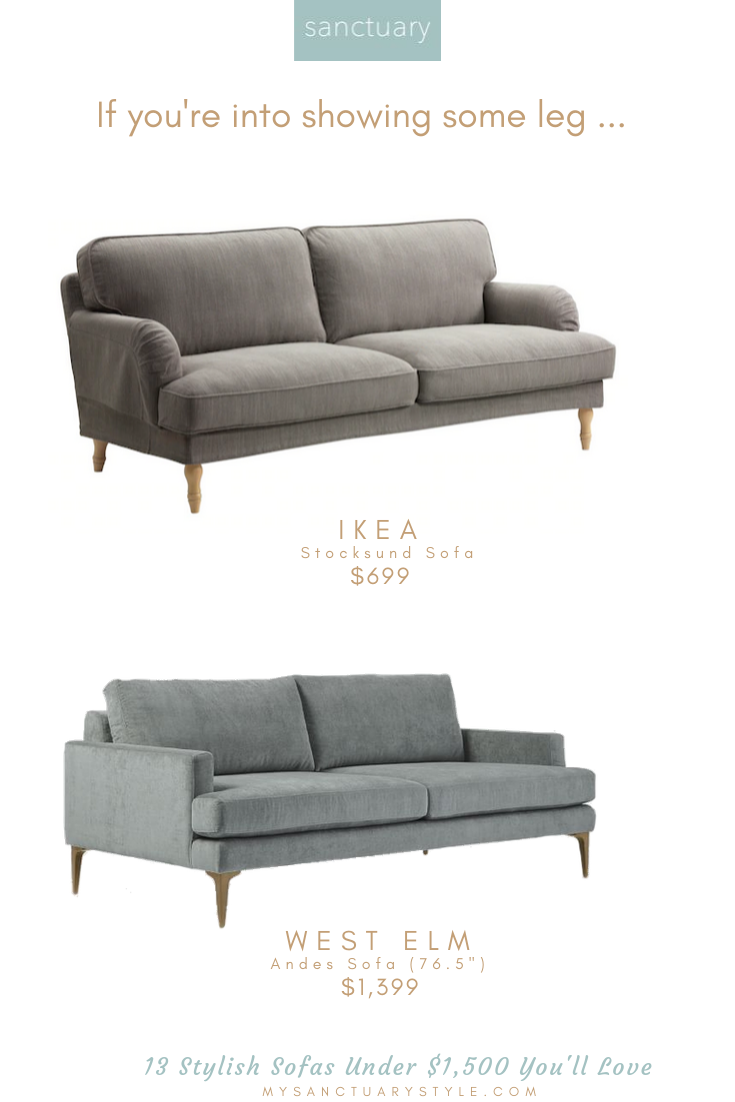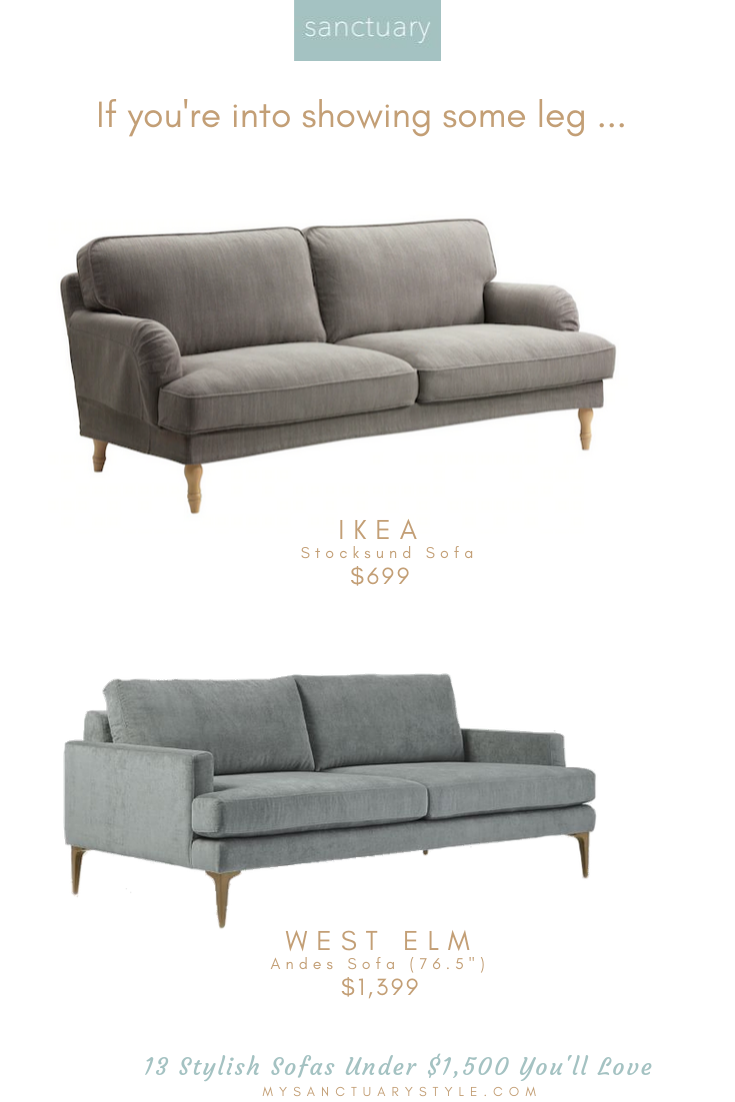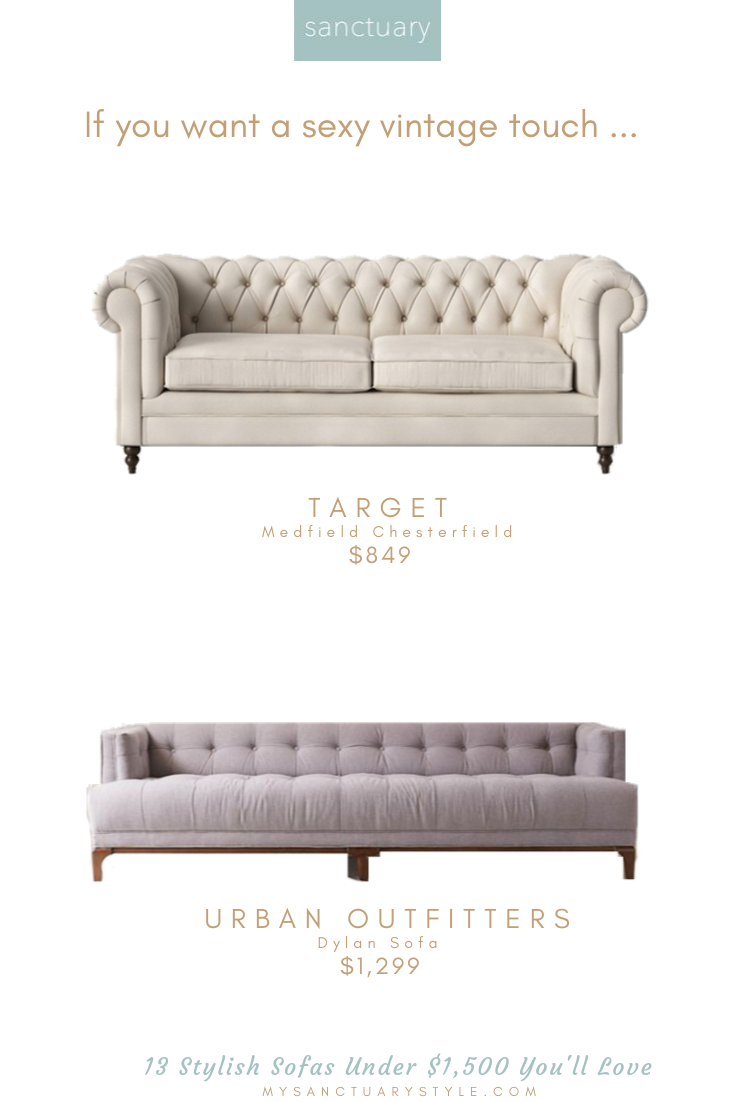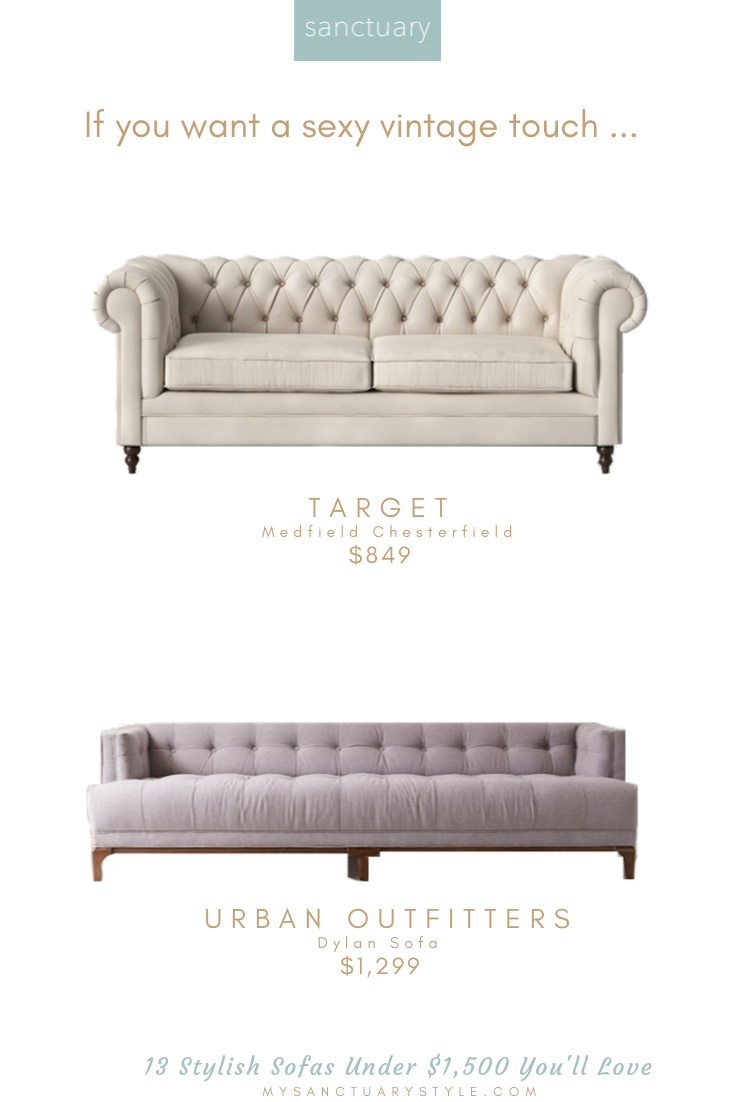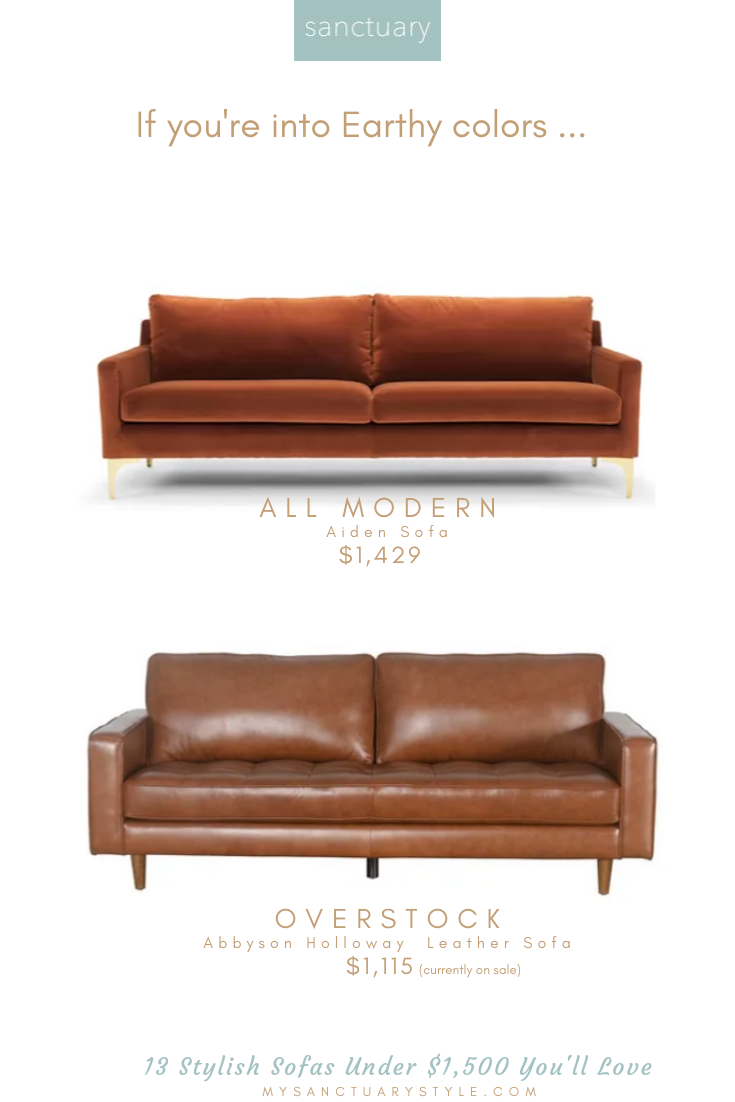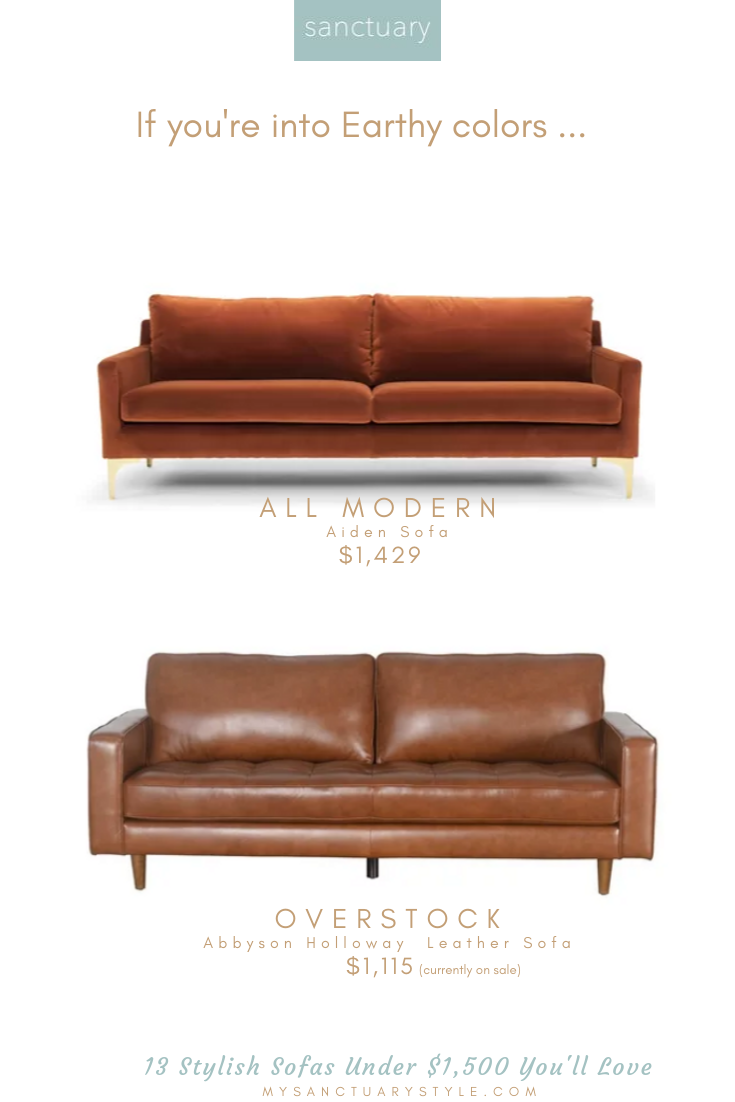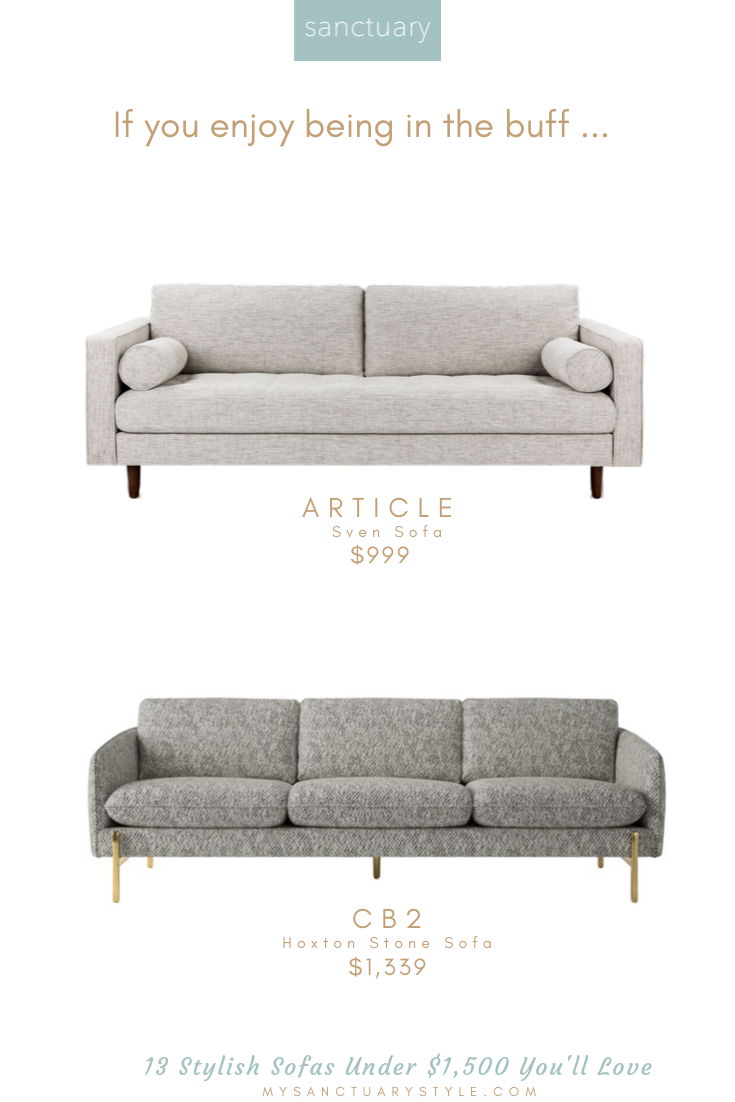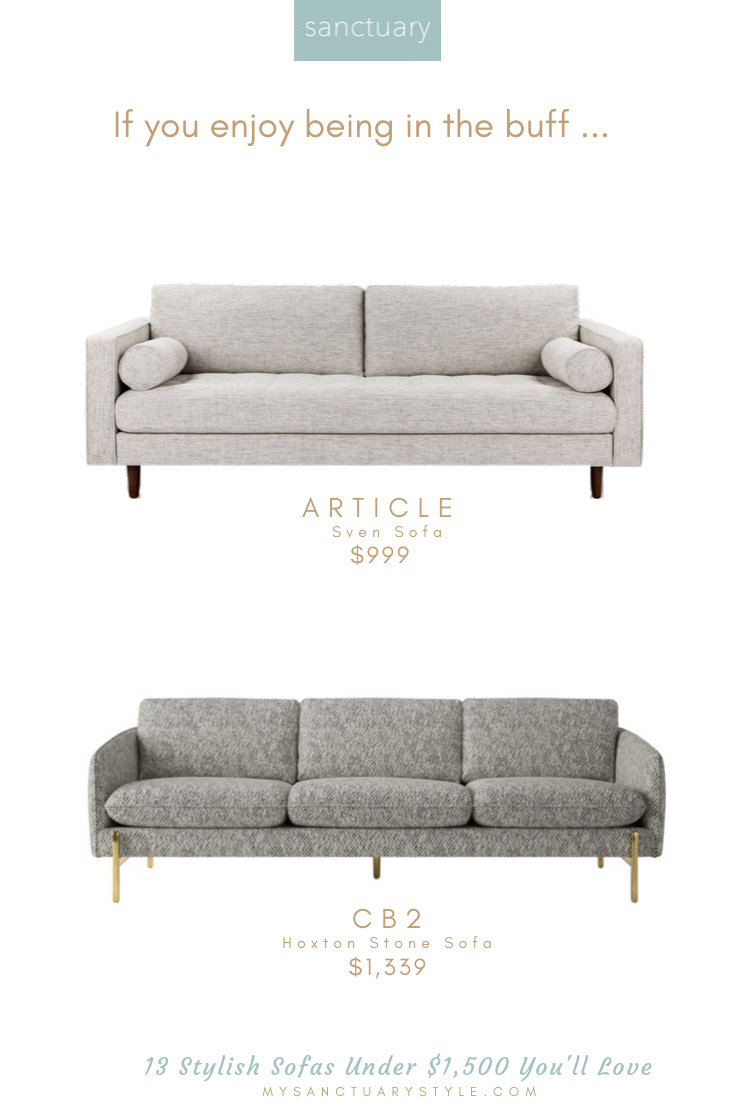 I hope this post helped you in your search for stylish sofas that won't drain your bank account.  I think these 13 gorgeous sofas did a great job proving that you don't have to spend thousands of dollars to create a high-end look.
If you're looking for other stylish and affordable furniture for your home, make sure to follow my Furniture Ideas board on my super-organized Pinterest feed.
Thank you so much for following my blog and for letting me help you create your own lived-in, loved-in spaces!