Do you ever feel like on some days, there really aren't enough hours in the day to get all the stuff done?  That's how I've been feeling lately.
However, I made it a top priority to crank out this post since I absolutely LOVE searching for fabulous home decor products that don't cost a ton.
I'm always stalkin' for style, baby.
THEY'RE CALLED "ACCENT CHAIRS" FOR A REASON
While I've never been into patterned or super trendy sofas, I really do adore fun and stylish accent chairs.
A thoughtfully-selected accent chair has the ability to inject a little funky flavor into an otherwise "safe" space, and it also has the ability to function as another extension of your unique personality.
And bonus:  Accent chairs don't require a big financial investment like many sofas do, making them a budget-friendly way to experiment while developing your personal decorating style.
I discovered SO many awesome accent chairs online (I saw the one shown above in person at Target. OMG – it's really gorgeous!), but I ended up narrowing my large list down to only my top 10 favorite accent chairs under $500.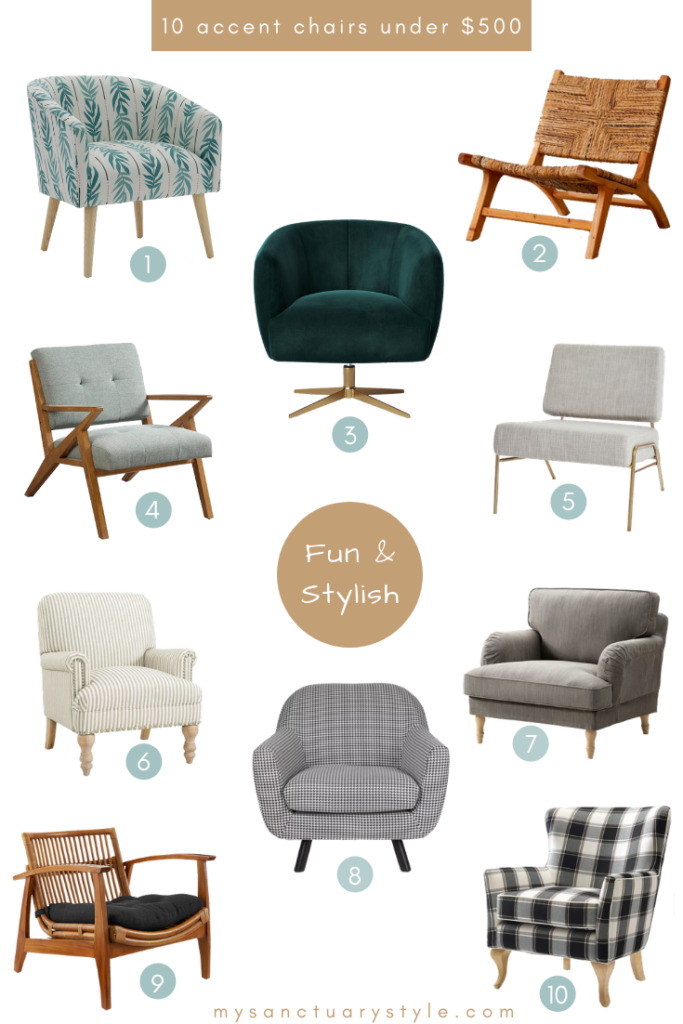 Are there any fun and stylish accent chairs you've recently discovered?  I'd love to know so I can stalk them out for next time …
Thank you so much for following my blog and for letting me help you create your own lived-in, loved-in spaces!


Image Source:  Target