Last week, I wrote a post about design inspiration for the kitchen stove alcove in our future "new-old" cottage. You can read all about it here in case you missed it.
Today, I'm chatting about a kitchen/dining/living room-area element that's not a necessity, but one I'm gonna have a hella fun creating just the same: a swanky built-in bar.
Last weekend, I literally spent 20 hours working on floor plan layouts for the future kitchen and dining areas. I was BEYOND obsessed about designing a floor plan by the end of the weekend, and the winner needed to be efficient as well as have the potential to build in tons of character and charm.
At one point, I was ready to ram my head through some dry wall because I had way too many ideas floating around in my little head. So I gave myself a desperately-needed pep talk and permission to "stay in my lane" and let the ideas flow freely and DANGIT if that didn't do the trick! I finally came up with the perfect floor plan for our daily routines and sweet baby Jesus, did that feel G-O-O-D.
However, there was one little niche that was going to house a freestanding pantry for me (I have food allergies and need to keep my food separate from The Hubs') that was bothering me but I couldn't put my finger on why other than it felt like that space was lacking something.
I showed my proposed floor plan to The Hubs and he immediately suggested that the niche would be a great place to have a built-in dry bar. At first, I was thinking it would be a waste of money because I didn't think we'd use it. But once I hopped in the shower (where I do my best thinking!), I let ideas freely pop into my head and then I was COMPLETELY on board.
The more I thought about creating a sexy dry bar, the giddier I became and I've been obsessed with designing one ever since. 😁
So what actually made me change my mind? These 3 thoughts:
We plan on entertaining new friends, neighbors, and local family in our cottage and this dry bar would be in a perfect location – right where the kitchen, dining room, and living rooms intersect.
We could integrate a little beverage fridge so The Hubs' sodas have a dedicated home, thus freeing up more space in the kitchen fridge.
It has the potential to be something really special and will add a

ton

of character, charm, and mood to that space.
Scroll on down to check out my inspiration for our future dry bar along with notes of what I like about each of the designs.
Do you have a dry or wet bar in your home?
If so, I'd love to know how it's been working out for you. Better yet, I'd LOVE to see a photo!
---
---
---
---
---
---
---
---
---
---
---
---
---
---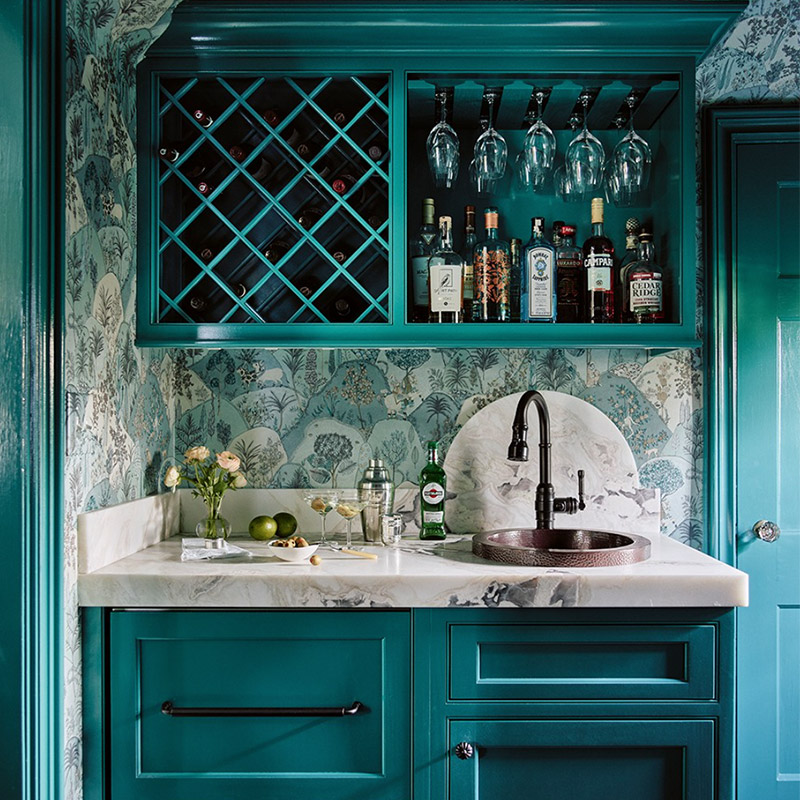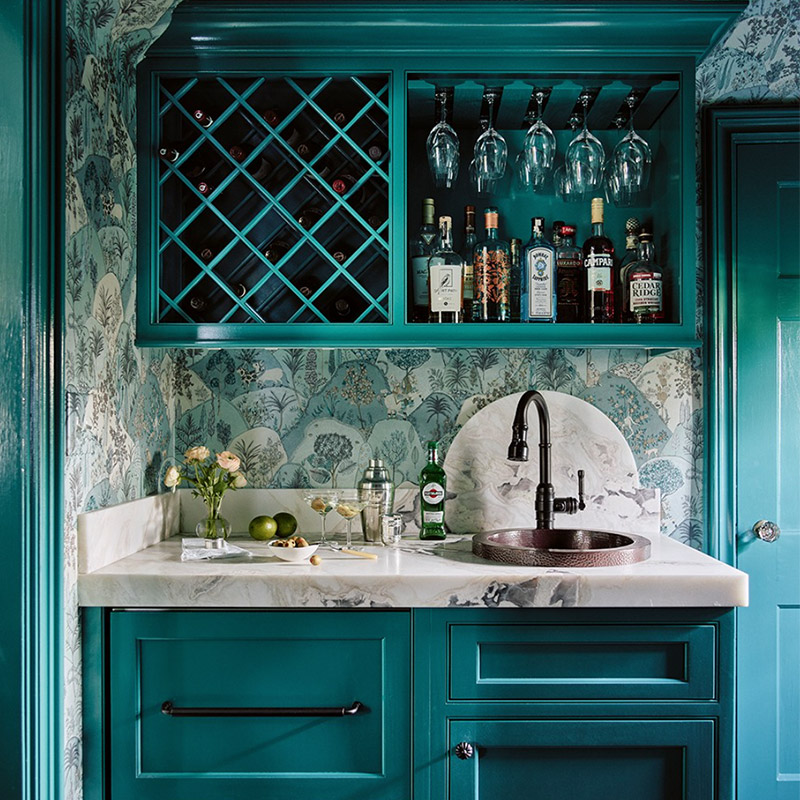 If you enjoyed reading this article, make sure to sign up for the weekly newsletter below so you never miss a post.
Thank you so much for following my blog and allowing me to inspire you in creating your own lived-in, loved-in spaces!