I thought I'd keep throwing out ideas this week for the front elevation of our future "new old" cottage near Orlando. If you missed the last post (it was a good one!), you can get all caught up here.
I really want our 1970s fixer-upper to end up looking like a house that was built in the 1920s to fit in with the historical houses throughout the town.
There are literally HUNDREDS of charming historical cottages in that town (it's why I love it so much!) and much of that charm begins with their front doors.
But with so many door options out there these days, where do you even start to figure out which one to pick for your own project?
Since my ultimate goal is to make our cottage look historical, I started my front door inspo journey on archive.org (which has a treasure trove of historical building catalogs) and searched for home plans from the 1920s.
It's funny – when you start looking through the builder catalogs from that decade (most of them being Sears Roebuck homes), you'll notice that front door design hasn't really changed all that much in the last 100 years.
Take this picture below taken from a Curtis Companies catalog from c. 1920. Doesn't this door and sidelights look like something you can easily buy today?
This is ultimate proof of why you can never go wrong with picking a classic design. If it still looks good (and not dated!) after 100 years, it's going to look good for another 100 years!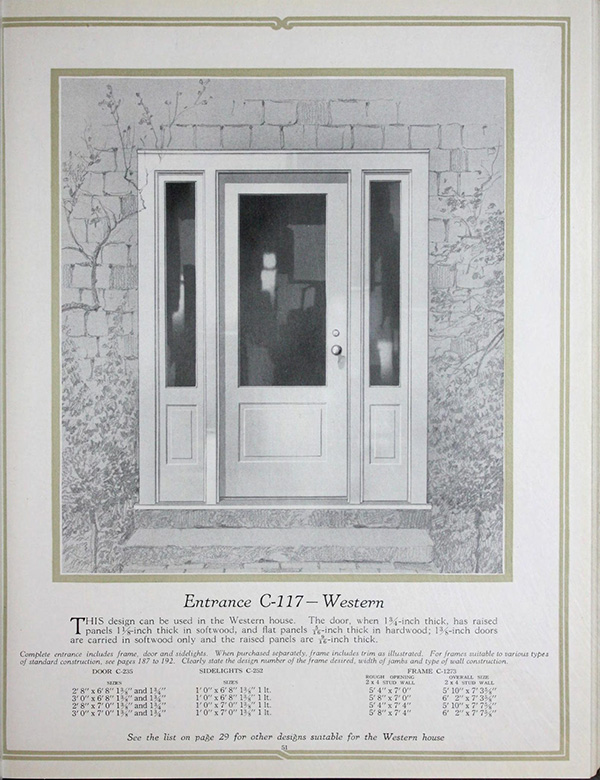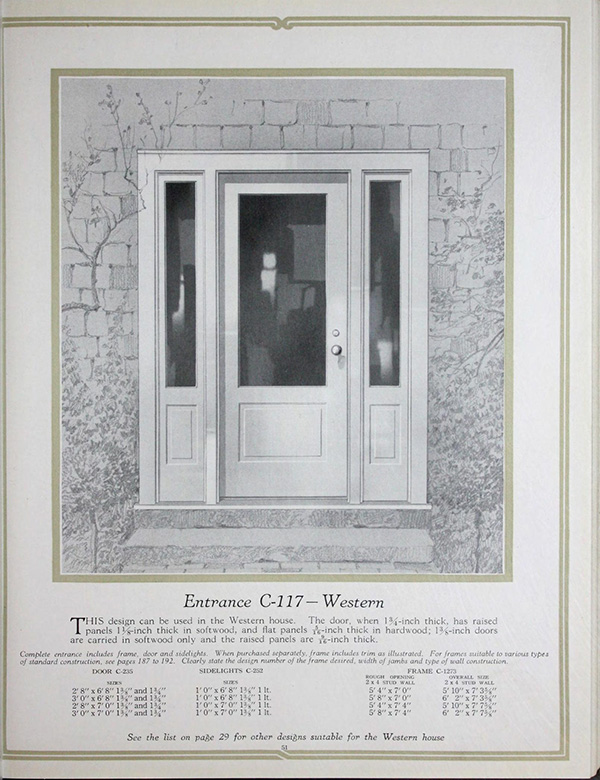 This is essentially the setup I want but I'm trying to decide whether to do two sidelights or just one and have a wider door. I also want a 4-light door (what the majority of the doors shown below are) to add some cottage charm.
However, I'm torn between having a Dutch door or a regular door for the front entry. There's something so sweet and nostalgic about a cute Dutch door that resonates with me. I just need to do more research about the security factor since it's not one solid piece like a regular door.
Ultimately, I'd really love a vintage door but I don't want the maintenance involved in having a wood door in Florida. But if I happen to come across THE perfect vintage door, I may end up changing my mind. 😁
Here are a few of my favorite inspiration doors from my Pinterest board but you can see many more here: Our Future Cottage.
Which door one is your favorite? I'd love to read your comments below!
---
---
---
---
---
---
---
---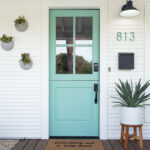 If you enjoyed reading this article, make sure to sign up for the weekly newsletter below so you never miss a post.
Thank you so much for following my blog and allowing me to inspire you in creating your own lived-in, loved-in spaces!