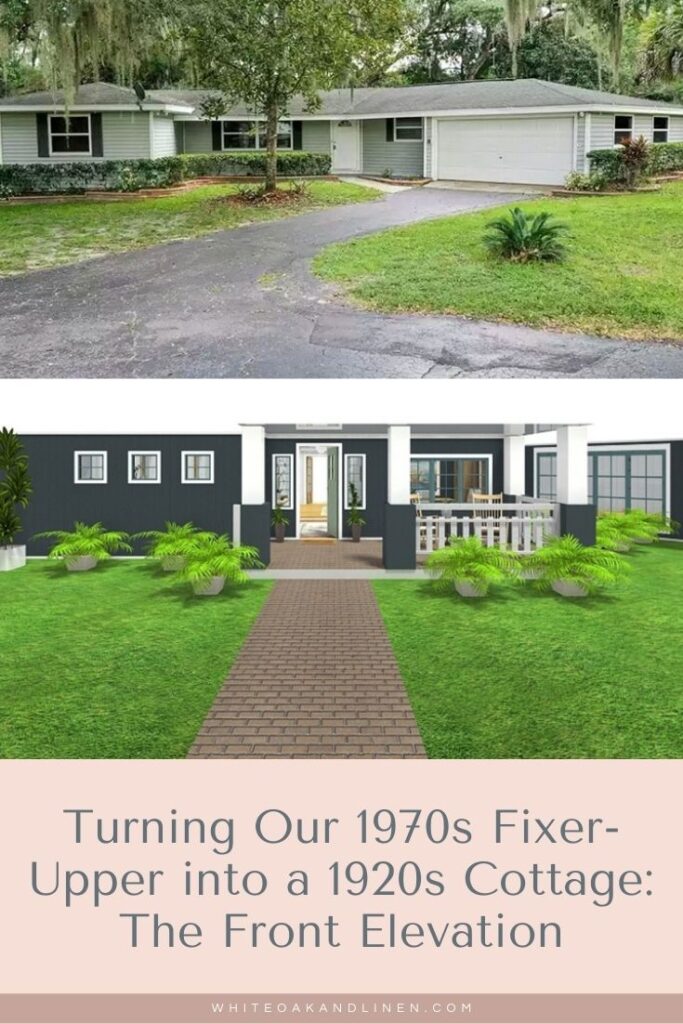 Now that The Big Blog Post Purge is officially over (YAASS!), I can now start focusing on sharing details about our new fixer-upper's renovation!
We still don't have an exact moving date but we're trying to remain "fluid", as the cool kids say these days.
I know we'll figure it all out but in the meantime, I've been working on the new floor plan layout so that we'll be ready to hit the ground running with the renovation as soon as we move up there.
Actually, I took the last couple of months off from working on the new floor plan because my head felt like it was going to explode and I had to just walk away from it for awhile and come back with fresh eyes.
But this weekend, my brain kicked into creative overdrive and I basically spent all weekend working on the left side of the house and I gotta say, I'm liking how it's turning out so far!
We're planning on adding some square footage since the house is only just over 1,300 square feet and the challenge is to make sure we end up with a layout that is efficient and has a nice flow throughout.
For this post, I'm going to focus on the front elevation only and my inspiration and plans for its new look.
Here is what it currently looks like: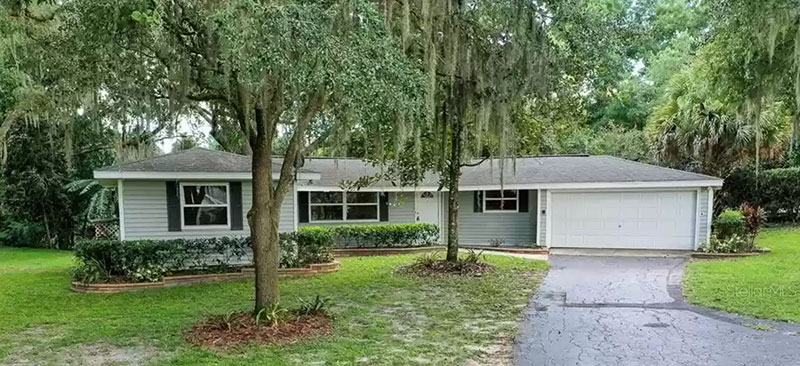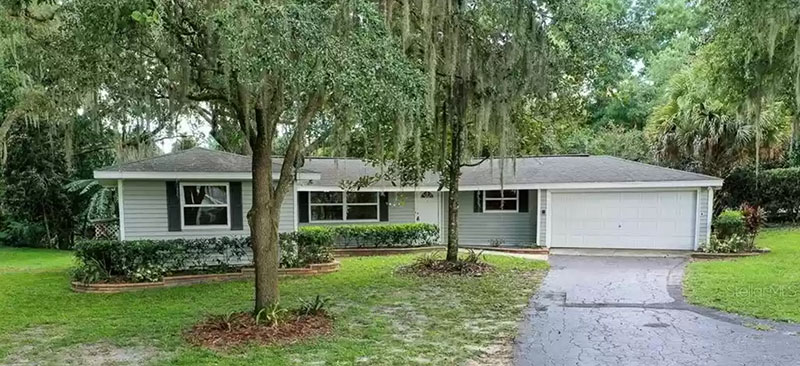 There is nothing cute or charming about this house right now, but that will definitely change! Let's move on to some of my inspiration for its future makeover.
At the end of the post, I included a couple of my (very) rough renderings of the front elevation. I plan on learning how to use SketchUp in the next several weeks but until then, I'm using RoomSketcher to work on our project and it's not as robust as SketchUp so bear with me. 🙂
---
MY MAIN SOURCE OF INSPIRATION
Our fixer-upper is in a town that is full of historical homes built in the late 19th/early 20th centuries with a lot of them being built in the 1920s due to a large growth spurt.
And since my favorite decades in architecture are the 1920s and 1940s, I want to turn our 1970s fixer-upper into a "new old" home that looks like it was built in the 1920s to fit in with the area.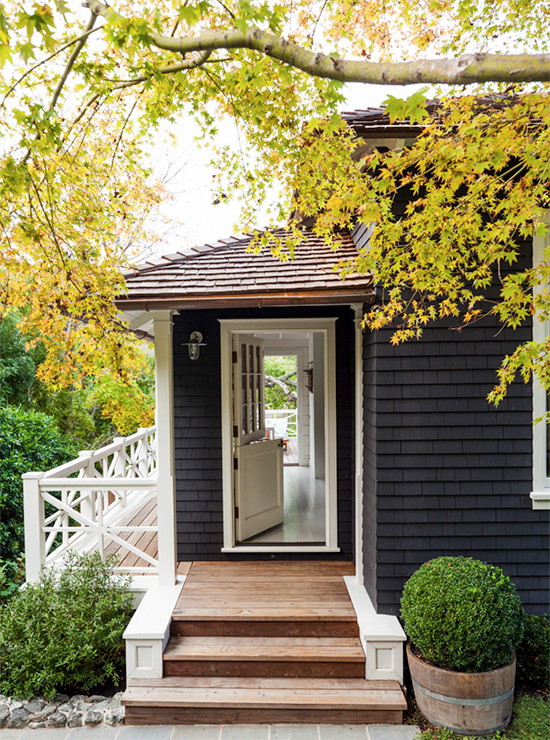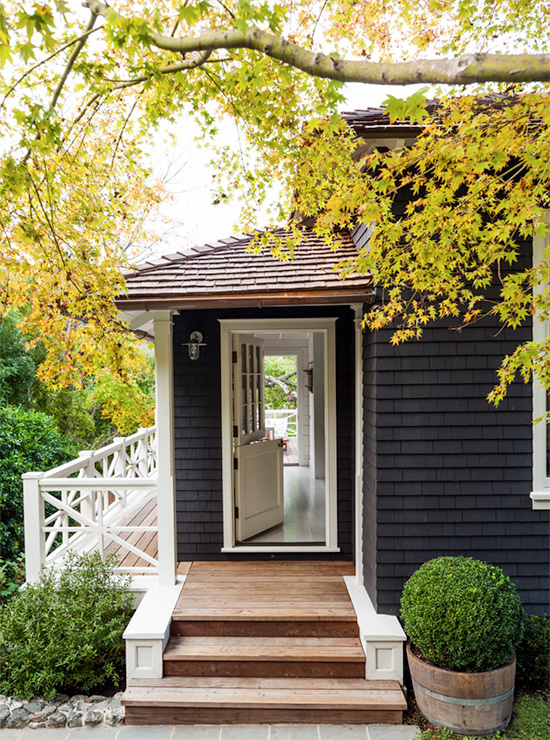 One of my favorite architects is the uber-talented Gil Schafer and his specialty is building new homes that look as if they are historical. His keen eye for authentic detail is unparalleled and I'm in absolute awe of his work.
In early 2021, I bought two books of his: A Place to Call Home and The Great American House which are both equally fascinating reads with TONS of gorgeous photos of his firm's work.
But it was his Mill Valley project in A Place to Call Home that made my heart skip a couple beats! He partnered up with Rita Konig, a brilliantly quirky London-based interior designer, and what they created together is nothing short of pure magic.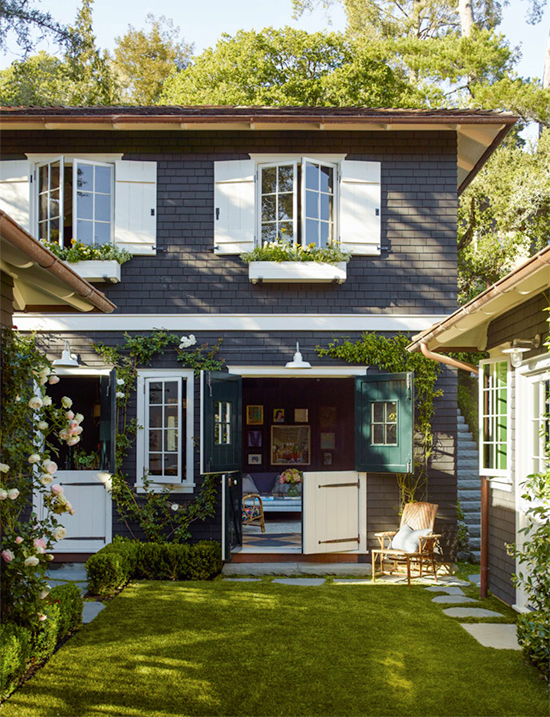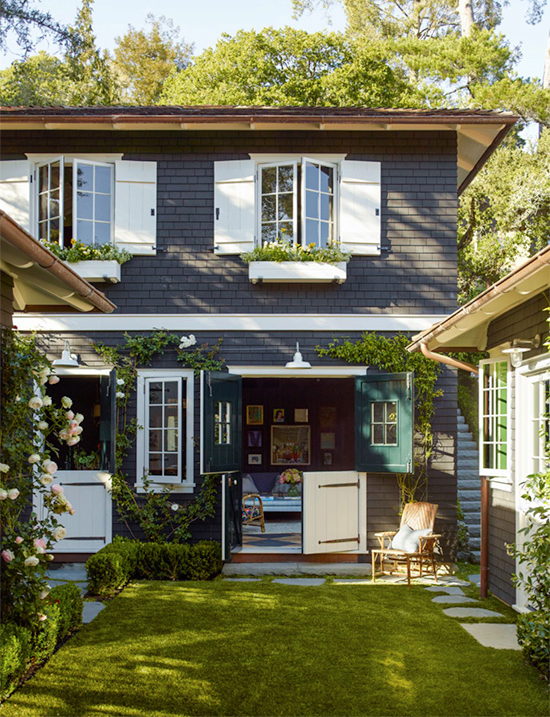 The original structure was a cabin that was built in California in the 1870s but Gil and Rita managed to design additions that look as if they are original to the house because of the materials and decor they strategically used throughout the project.
Whenever I look at his portfolio pictures for the project, they instantly make me FEEL something I can't quite put into words but THAT'S the overall feeling I want to capture for both the interior & exterior of our future "new old" house.
---
OTHER INSPO FOR THE FRONT ELEVATION
Here are some other sources of inspiration for the front elevation makeover. I made notes under each picture to give you an idea of what elements I envision incorporating.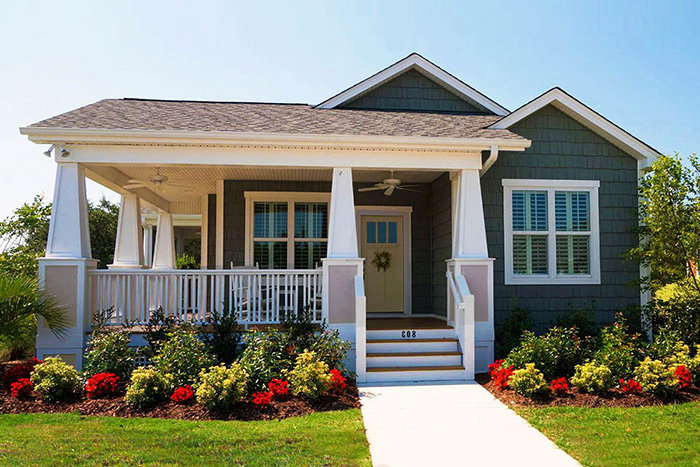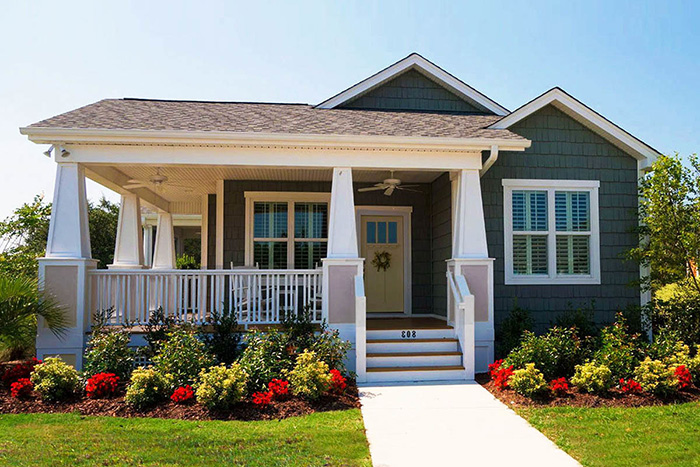 ---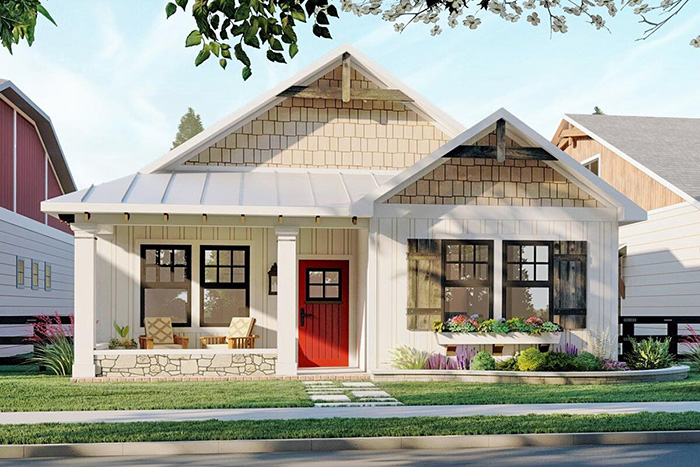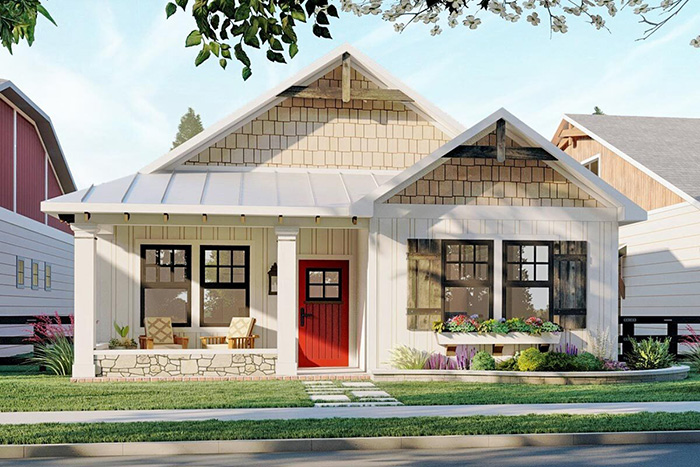 ---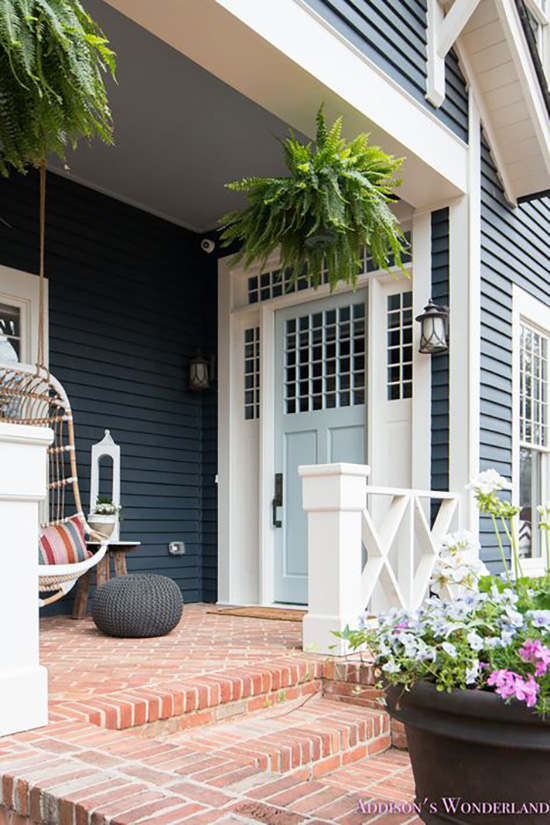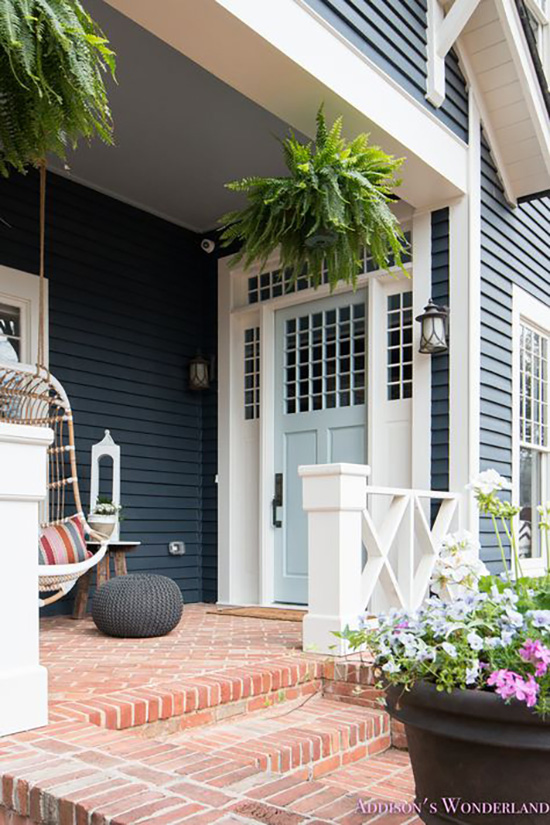 ---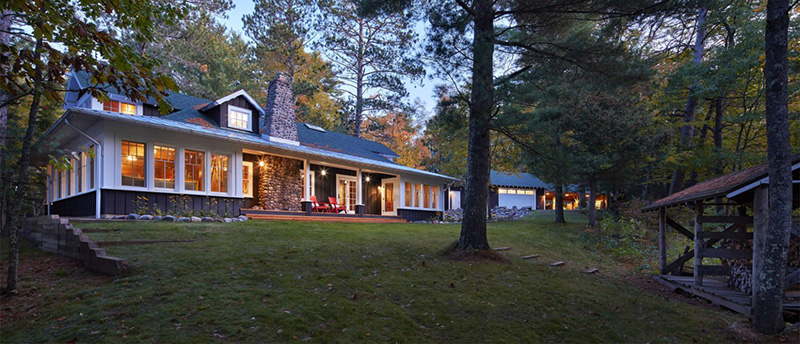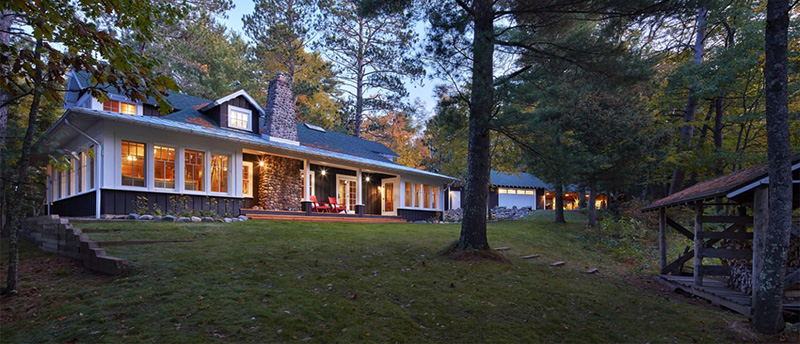 ---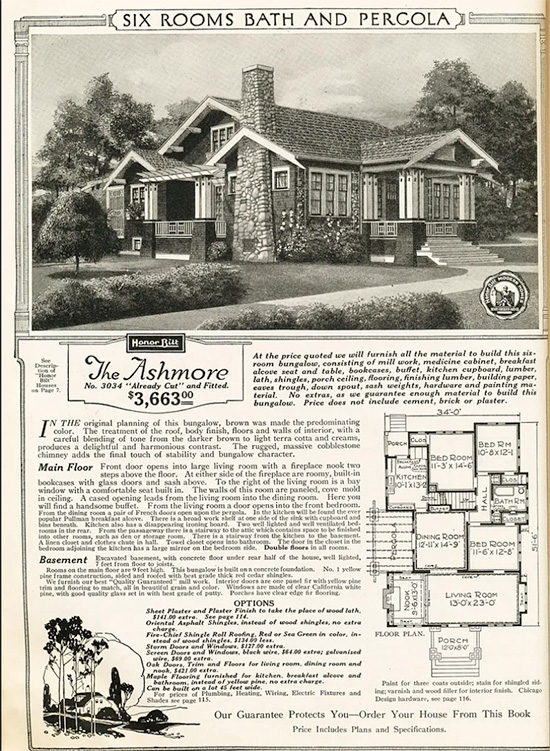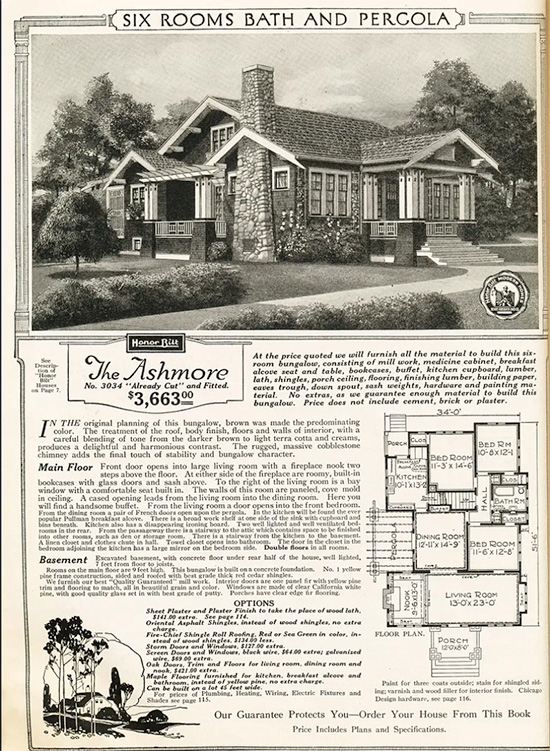 ---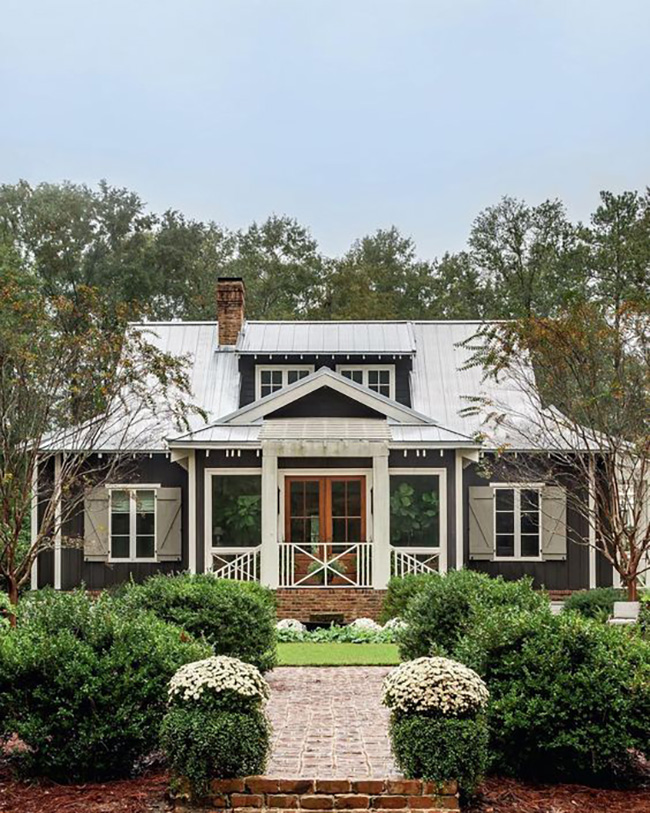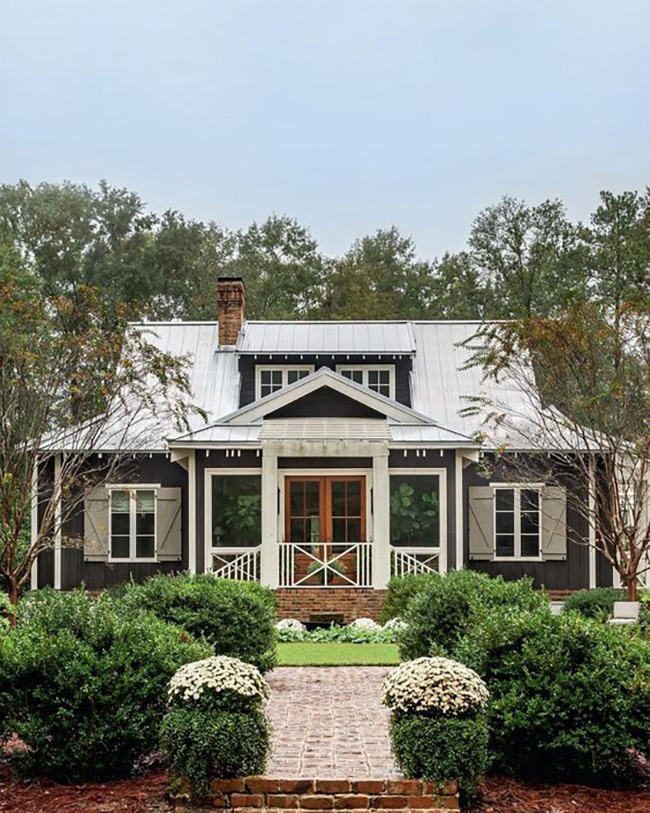 ---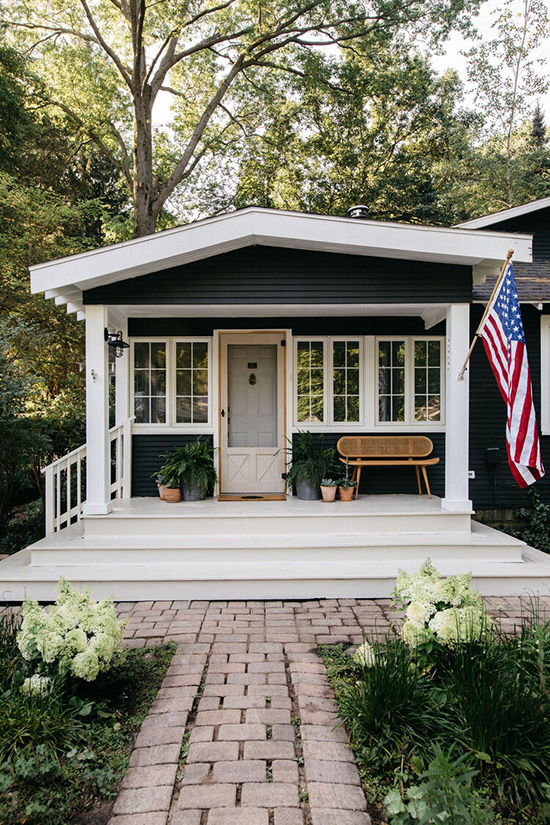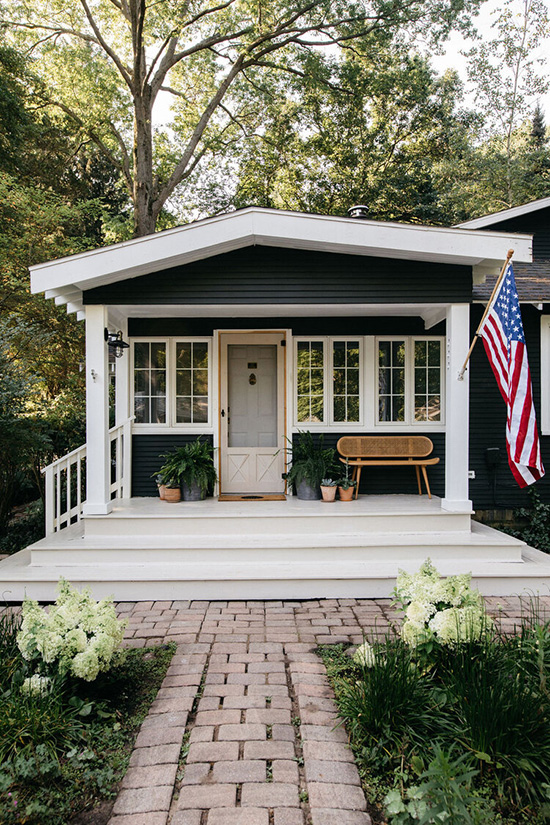 ---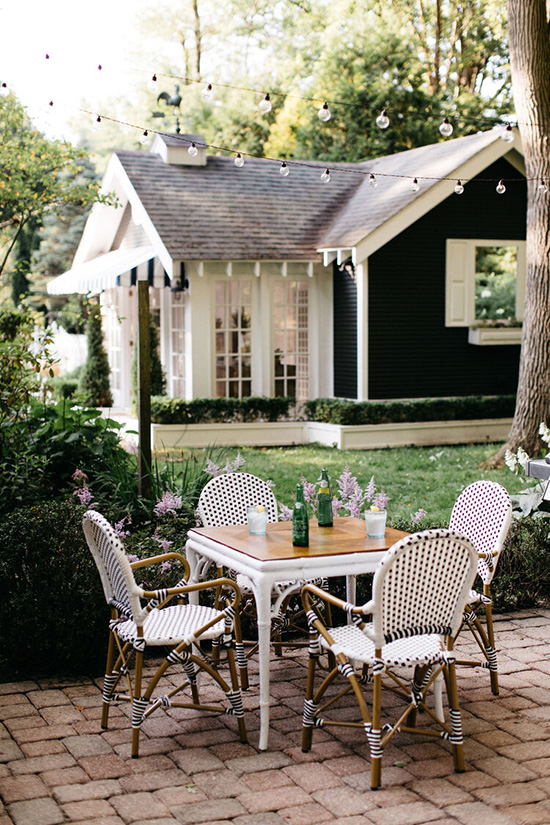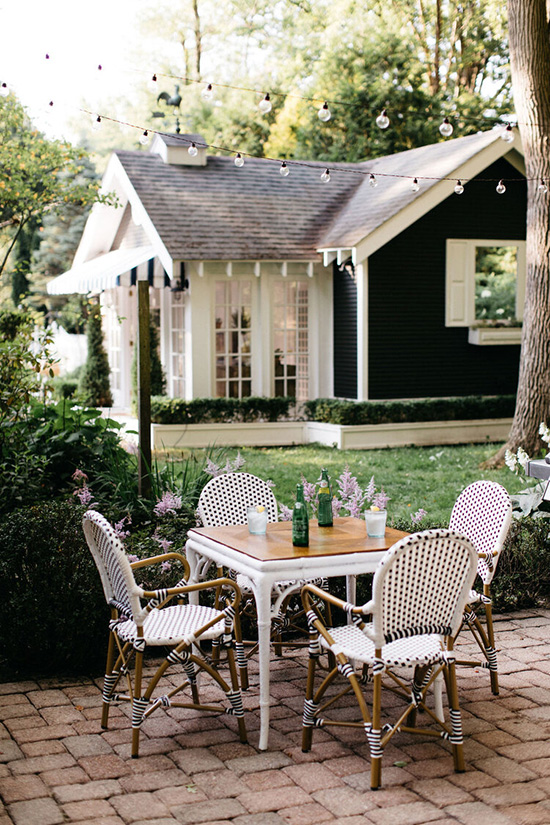 ---
MY (VERY) ROUGH RENDERINGS
I previously mentioned that I'm planning on learning how to use SketchUp (which will take me several weeks) so I've been using a somewhat decent program called RoomSketcher in the meantime.
It's nowhere near as robust as SketchUp and I can't sketch anything exactly as I envision (such as the tapered porch posts) since I have to use things in their limited "catalog." Also, the damned thing won't draw roofs and it only has potted plants – no landscaping items. What the hell?
Anyway, try to imagine these renderings have roofs, tapered posts, and normal landscaping. At least they'll give you some idea of what I'm thinking of doing (hopefully!). 😁
You can also follow my Pinterest board for the renovation here: Our Future Cottage
So what do you think so far? Drop me a comment below!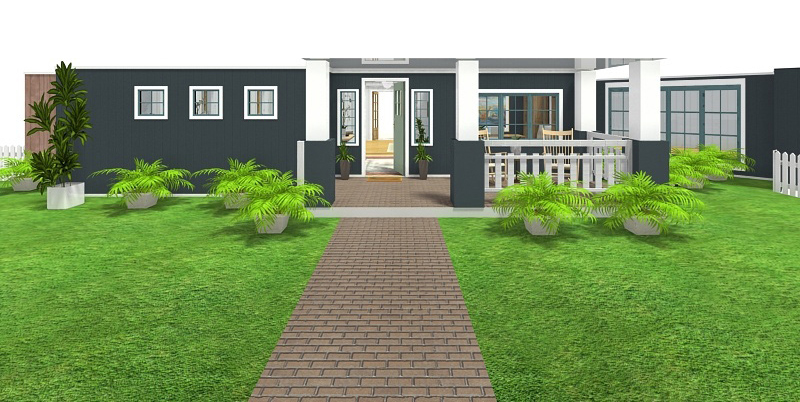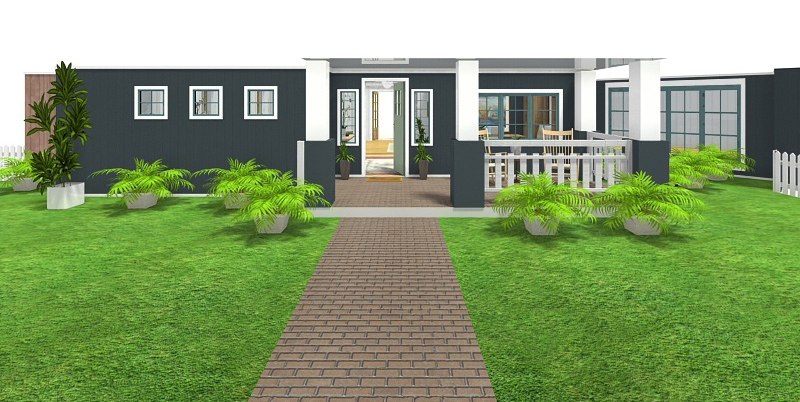 ---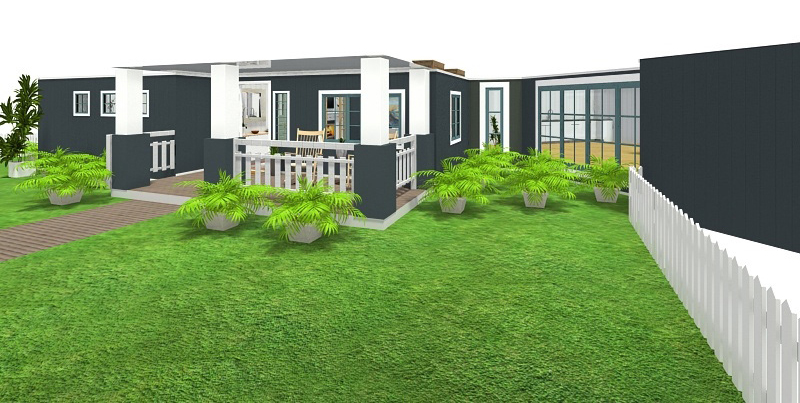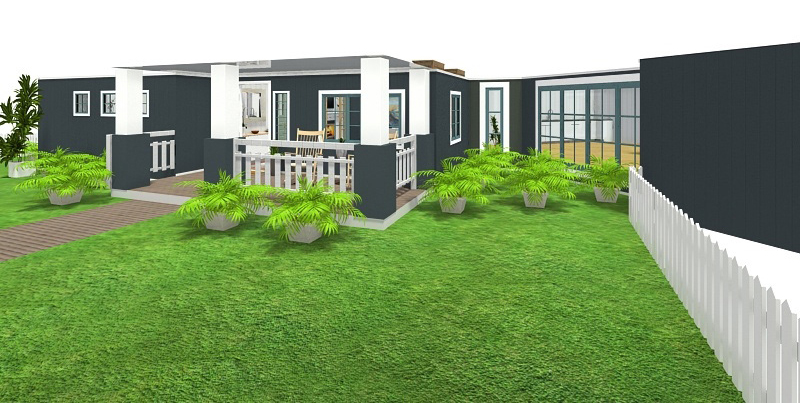 ---
If you enjoyed reading this article, make sure to sign up for the weekly newsletter below so you never miss a post.
Thank you so much for following my blog and allowing me to inspire you to create your own lived-in, loved-in spaces!