I'm BEYOND excited to share this sneak peek with you of something that's been in the works since early January that's finally coming to fruition. It's a "Pee-My-Pants" level of excitement I've been experiencing and I'm not ashamed to admit it!
If you're an email subscriber of mine, you may have caught a brief mention a few newsletters ago about a candle line for a future online shop. Well, I received the final sample designs a couple of weeks ago and the "real" candles are in the process of being made.
I keep pinching myself that this is actually happening because it's something I've dreamt about selling for at least 4 years now and I can't believe they're almost here! GAH!
I've been collaborating with an awesome candle-making company from Indiana that helped turn my scent dreams into reality. I wanted the White Oak & Linen Design Co. candle line scents to be sophisticated, relaxing, and inviting, and dammit, did they deliver!
I'll be kicking off the new online shop with the California Casual candle line, specifically the California Coast and California Forest scents, by mid-July with the California Summer and California Vibes scents soon to follow.
And if you're a newsletter subscriber, I'll let you know the minute they're available for purchase as well as give you a special subscriber-only discount offer to help me celebrate the opening of WOAL's new online shop!
In the meantime, check out the sneak peeks below to learn a little bit more about the California Casual scents.
Drop me a comment below and let me know which one you think might become your favorite (mine is California Forest)!
---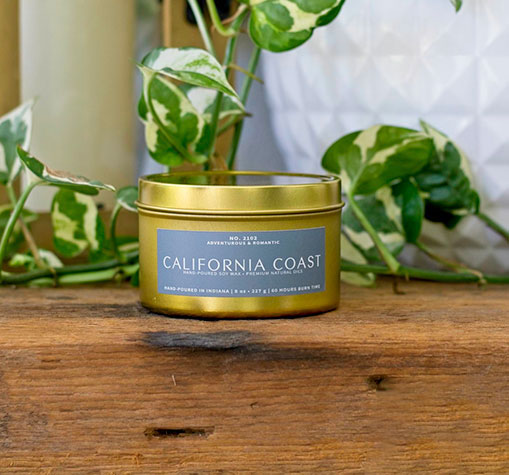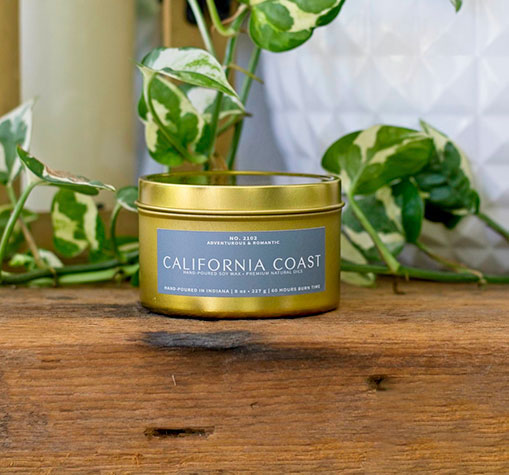 California Coast
Whenever I smell this candle, I imagine I'm driving down the iconic Pacific Coast Highway in a vintage convertible – top down of course! – loudly singing along to oldies on the radio while taking in all the sights, scents, & sounds of a spontaneous Cali road trip along the vast & magical Pacific Ocean.
This scent has beautiful notes of:
• Frasier Fir • Sea Foam • Patchouli
---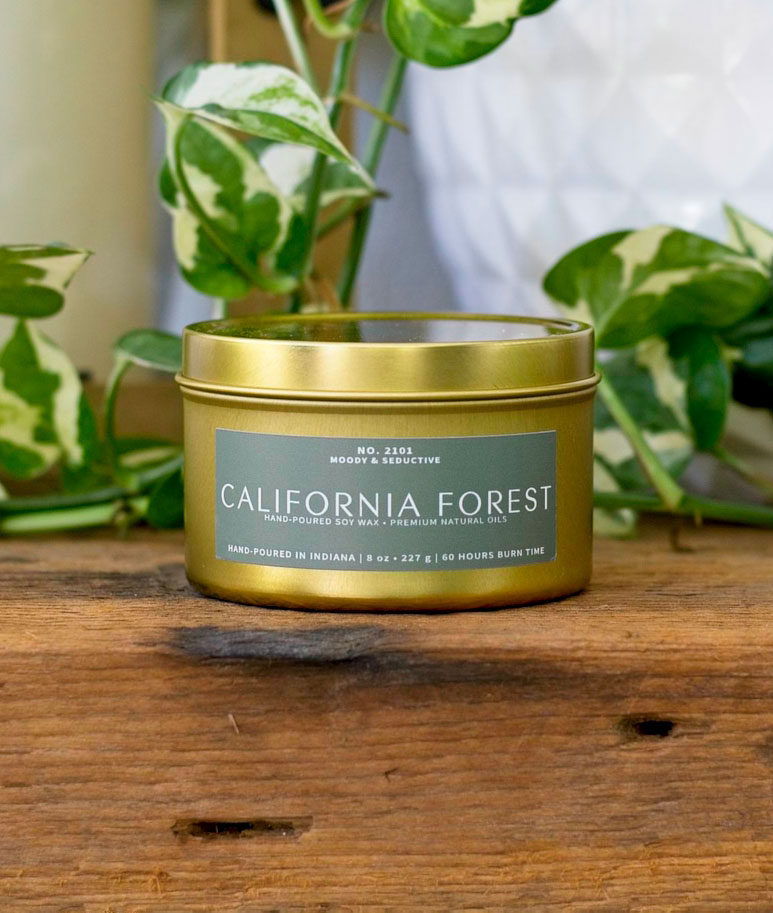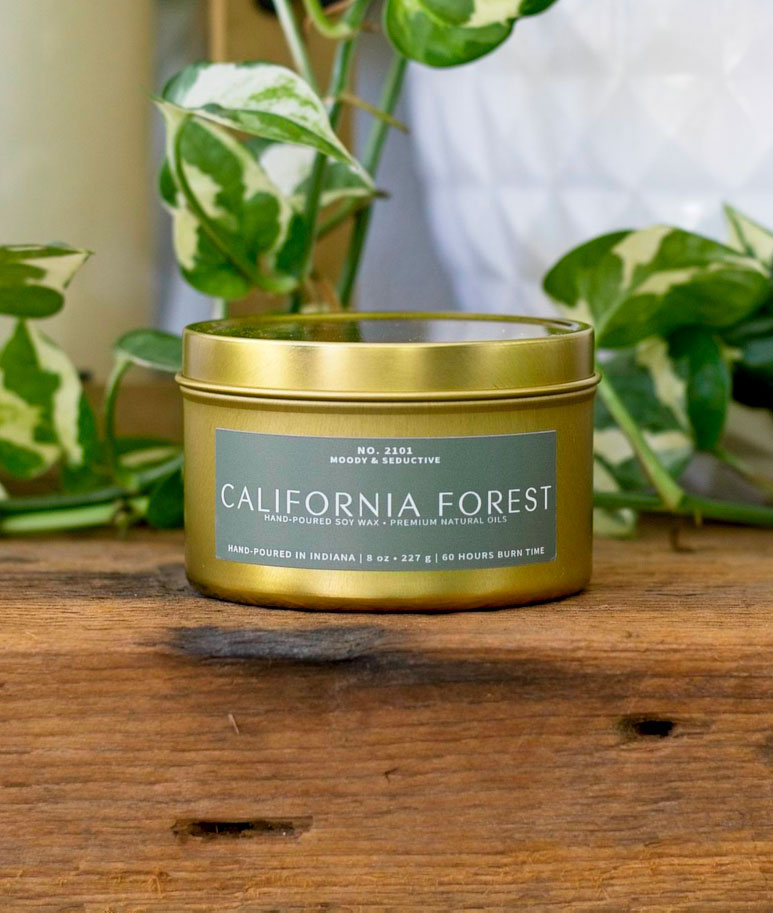 California Forest
If White Oak & Linen Design Co. had an actual storefront, this warm, inviting, relaxing scent would happily greet you the moment you stepped through our doors, Billie Holiday playing in the background gently encouraging you to slow down a bit & enjoy hunting our shop for your next beloved treasure.
This scent has beautiful notes of:
• Myrrh • Teakwood • Agarwood
---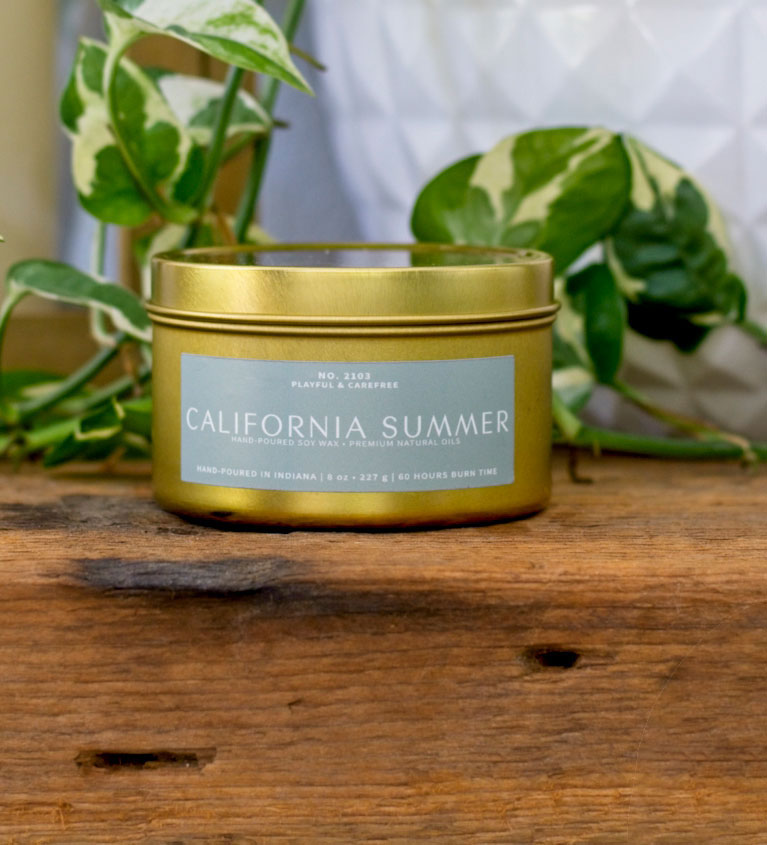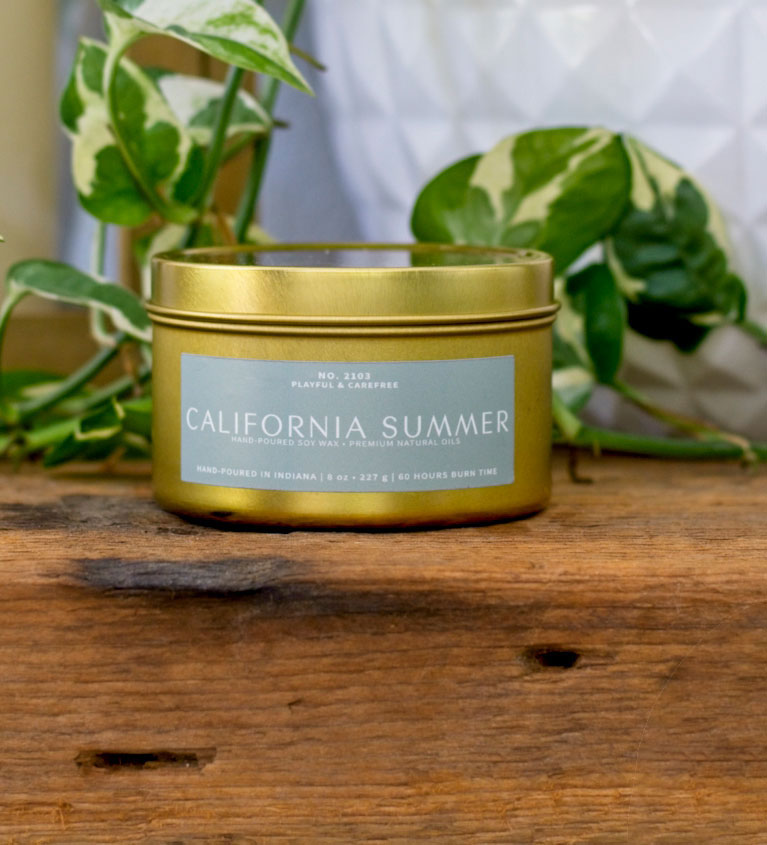 California Summer
This summertime scent has me dreaming I'm sitting on a California beach with good friends, cold drinks in our hands, catchy summer tunes permeating the fresh sea air while we're watching carefree children gleefully braving the Pacific Ocean's chilly, constantly rolling waves.
This scent has beautiful notes of:
• Teakwood • Mahogany • Summer Lawn
---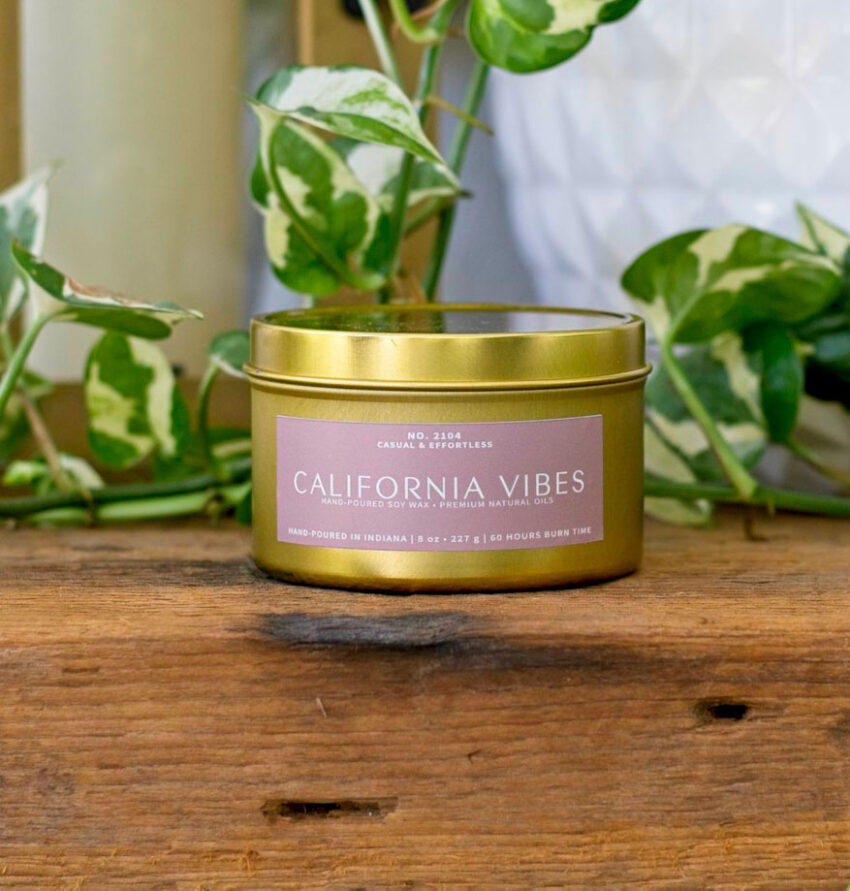 California Vibes
Out of all the interior design styles I love, California Casual is by far and away my favorite and this alluring scent perfectly sums up the iconic, laid-back California lifestyle and will have you California dreamin' in no time.
This scent has beautiful notes of:
• Mistletoe • Olive Blossom • Teakwood
---
If you enjoyed reading this article, make sure to sign up for the weekly newsletter below so you never miss a post.
Thank you so much for following my blog and allowing me to inspire you in creating your own lived-in, loved-in spaces!