About 15 years ago, I went from being a holiday decor maximist to a holiday decor minimalist and you can read all about what triggered that change here.
And you know what?  I don't miss lugging out all those Rubbermaid totes FULL of holiday crap.  I don't miss all the hours I spent putting the stuff up and then taking it all down a few weeks later.  I also realized it was beginning to stress me out instead of enjoying the process.
Sound like you?  Maybe it's time for you to switch over to the "Light Side" too!
CHRISTMAS AT FUZZYBUTT FARM!
This is our third Christmas in our new farmhouse we built in 2017 and it takes me less than an hour and a half to decorate it. How do I do it so quickly? I only focus on the "public" areas like the kitchen, dining room and family room.
I love using real garland in a few areas and this year, I also made some minimalist garland for our kitchen window and it cost me $0!  I used some jute twine I already had, some white glittered jingle bells I already had, and some snips of fresh Christmas tree trimmings I got from Home Depot for free.
I absolutely love how it turned out!  The regular real garland was just so "heavy" looking over that window and I didn't like how it looked at all.  And I couldn't find any other garland at Michaels, etc., that I really liked. So when in doubt, go the DIY route!
So here is a little photo tour of the rooms I decorated in our farmhouse …
– OUR FAMILY ROOM –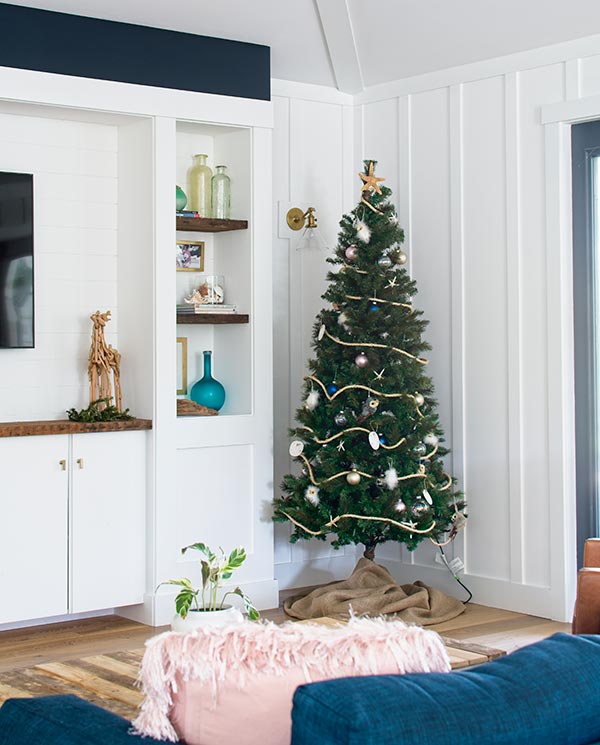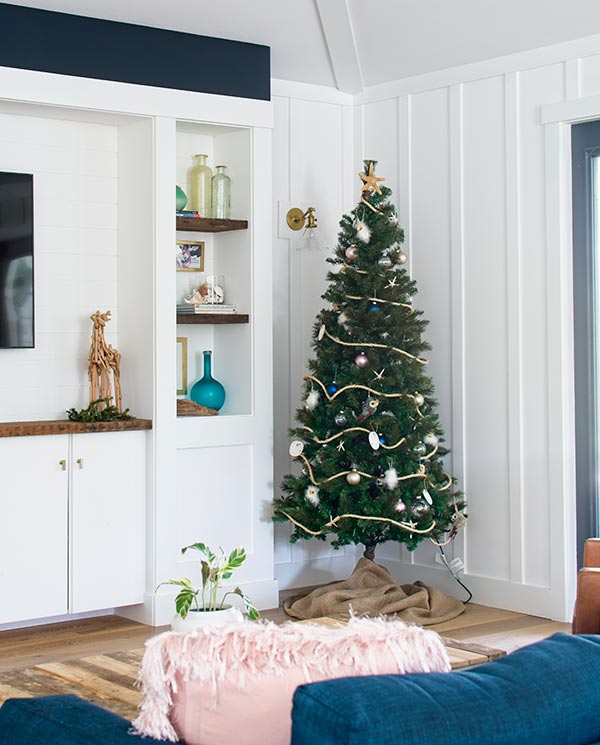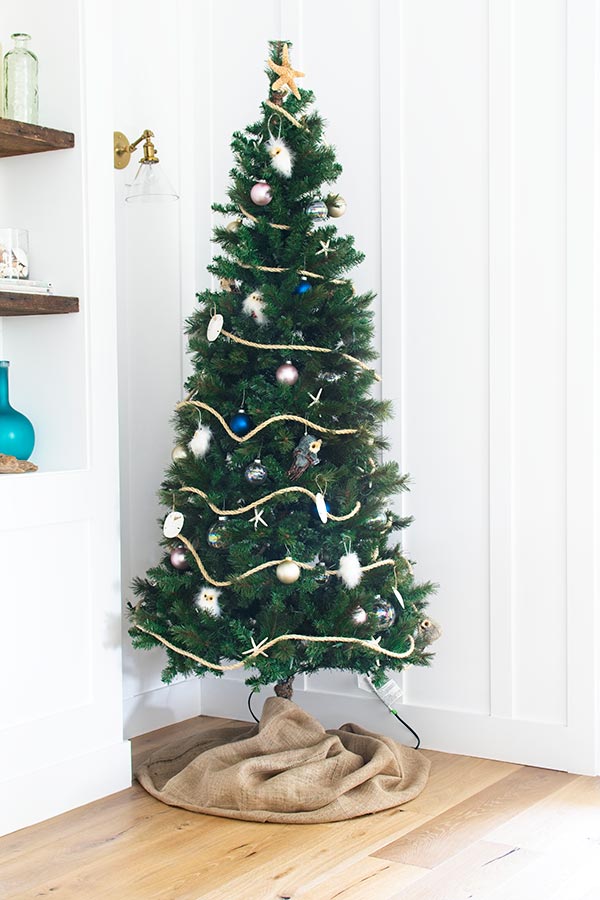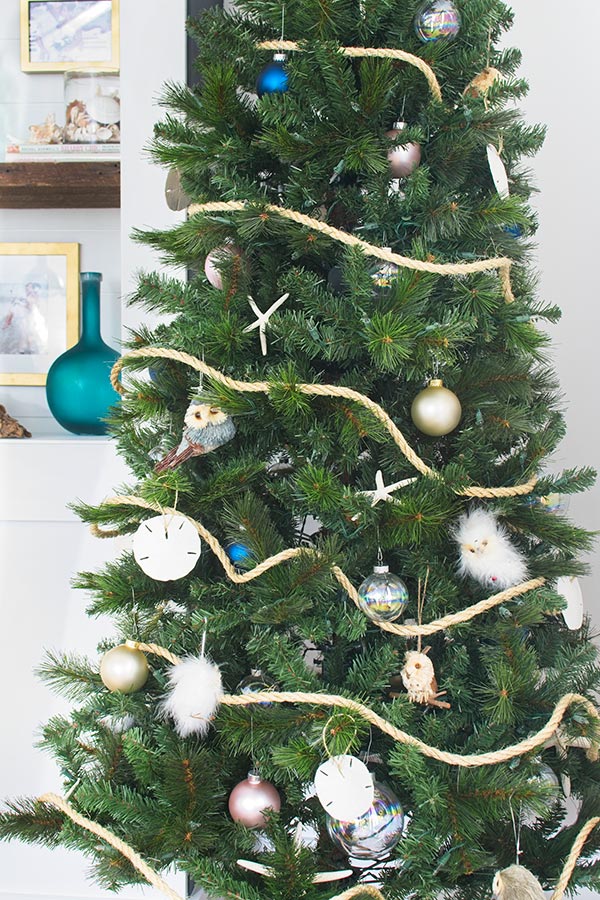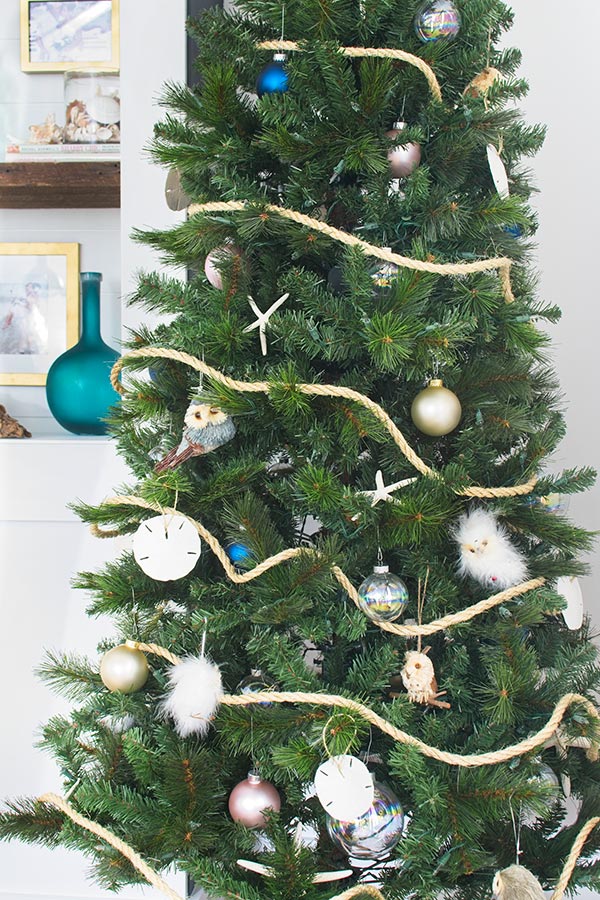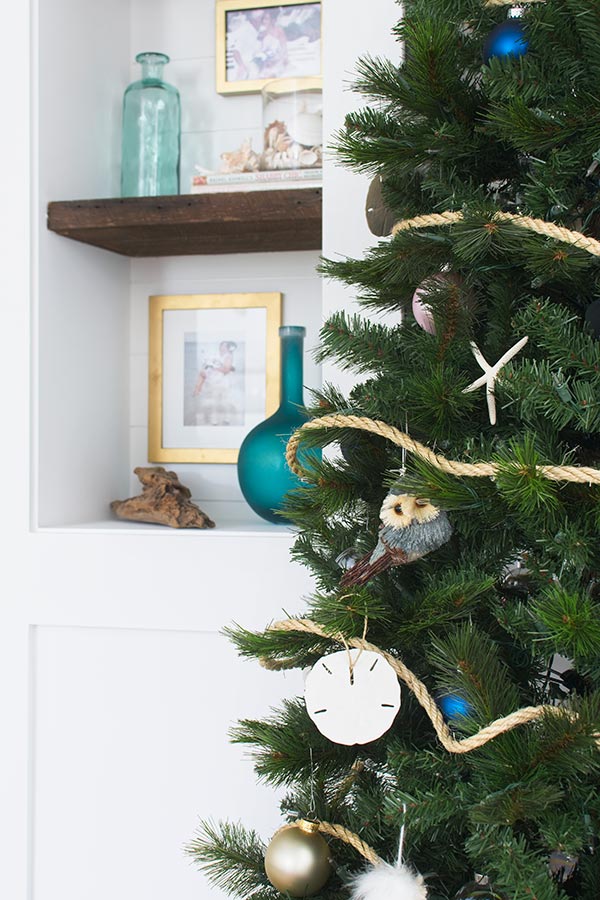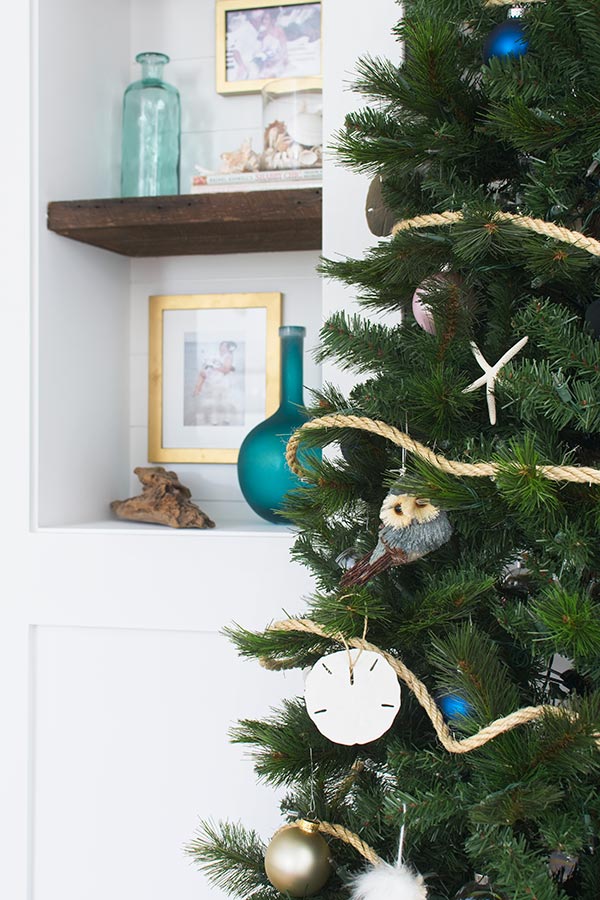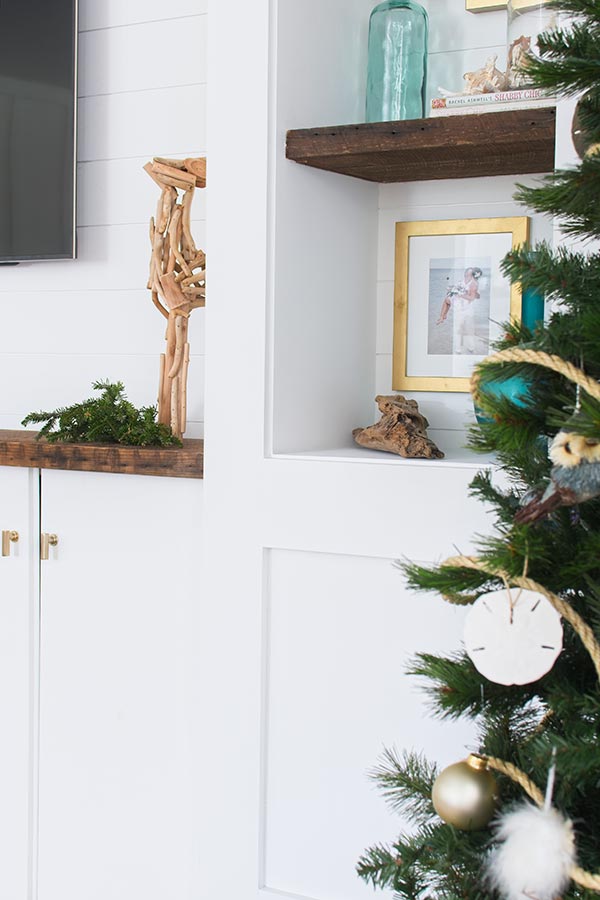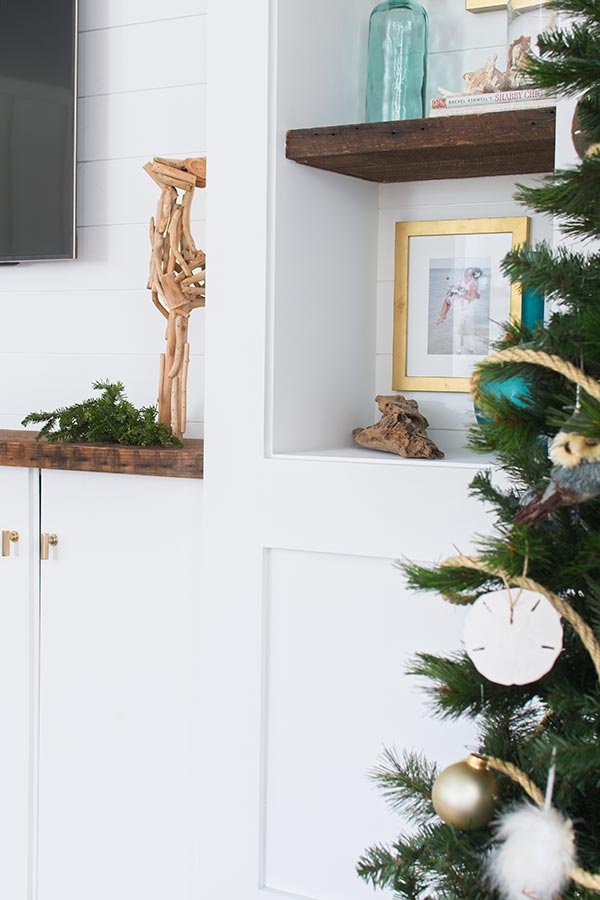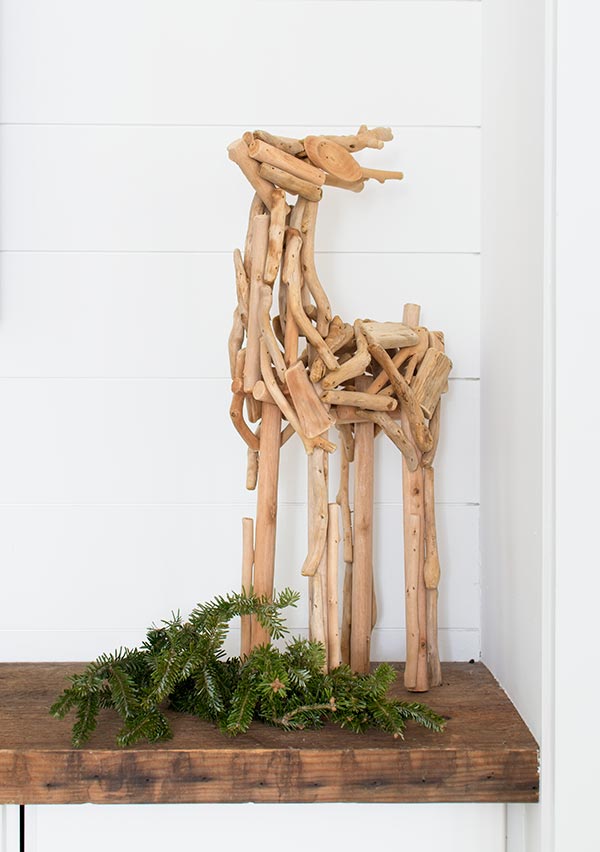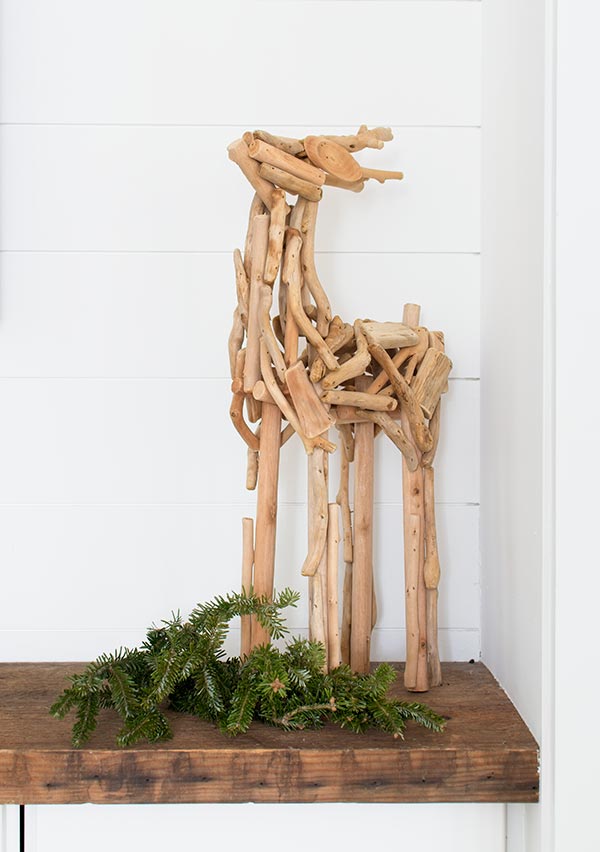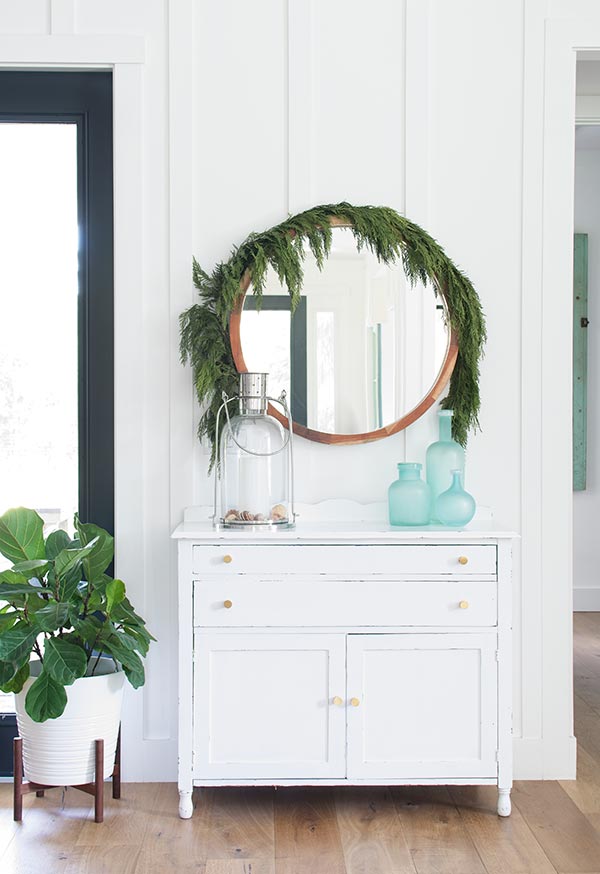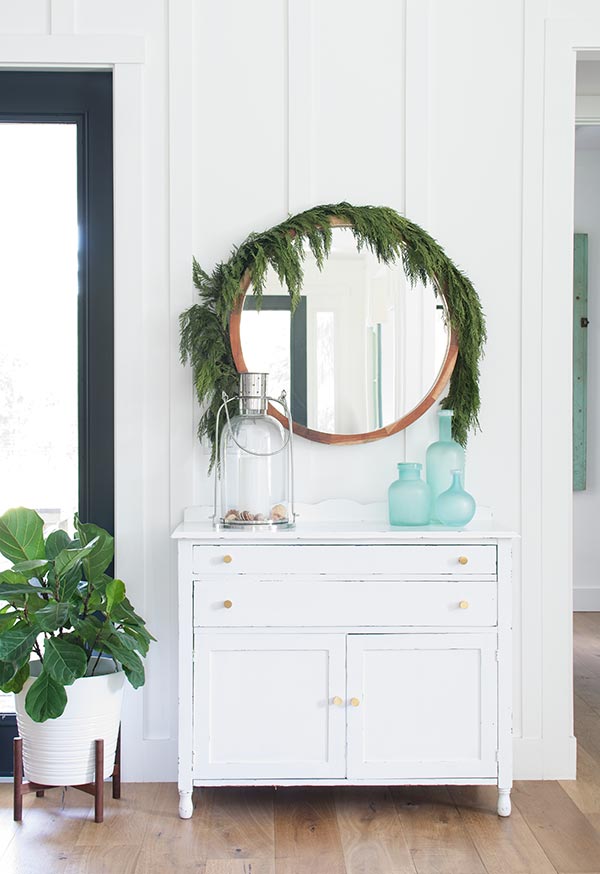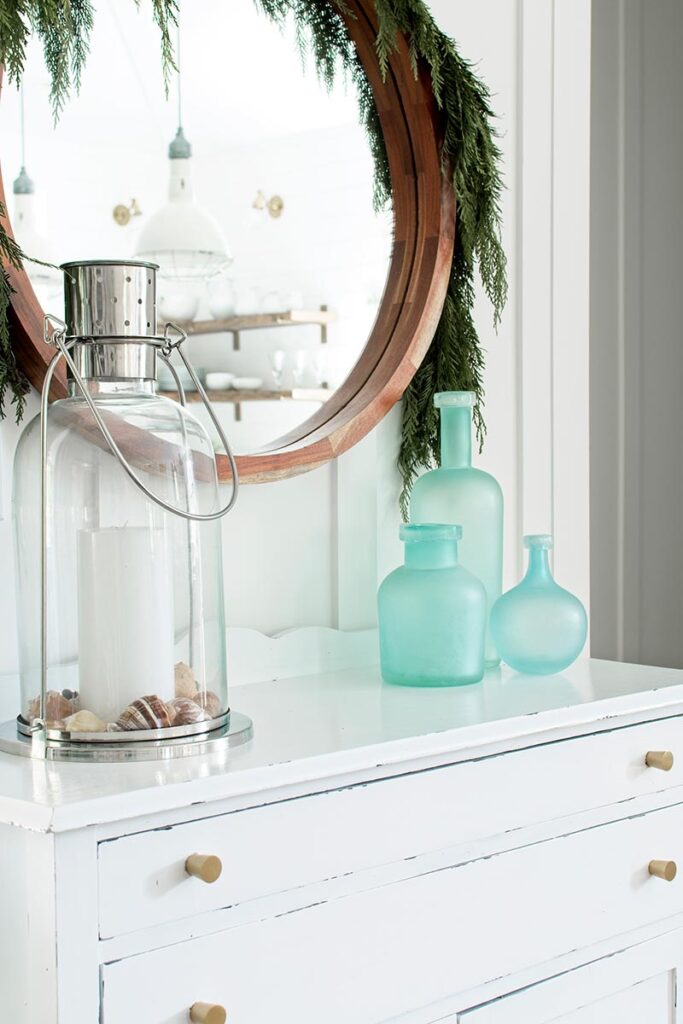 – OUR DINING ROOM –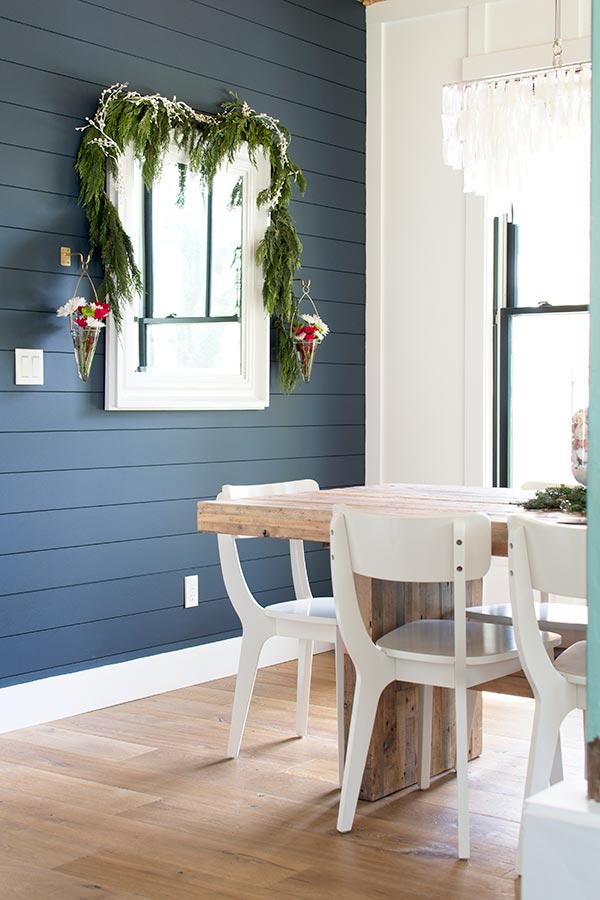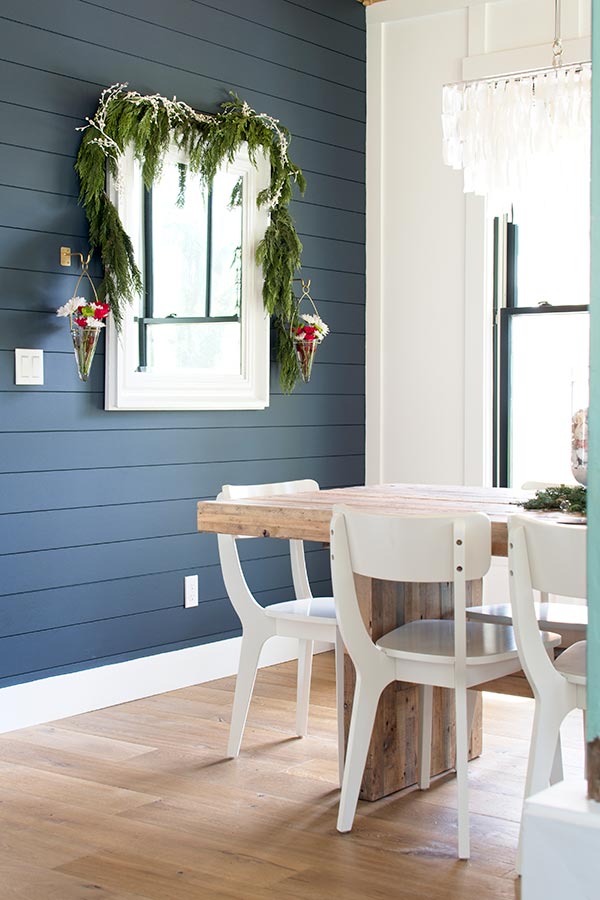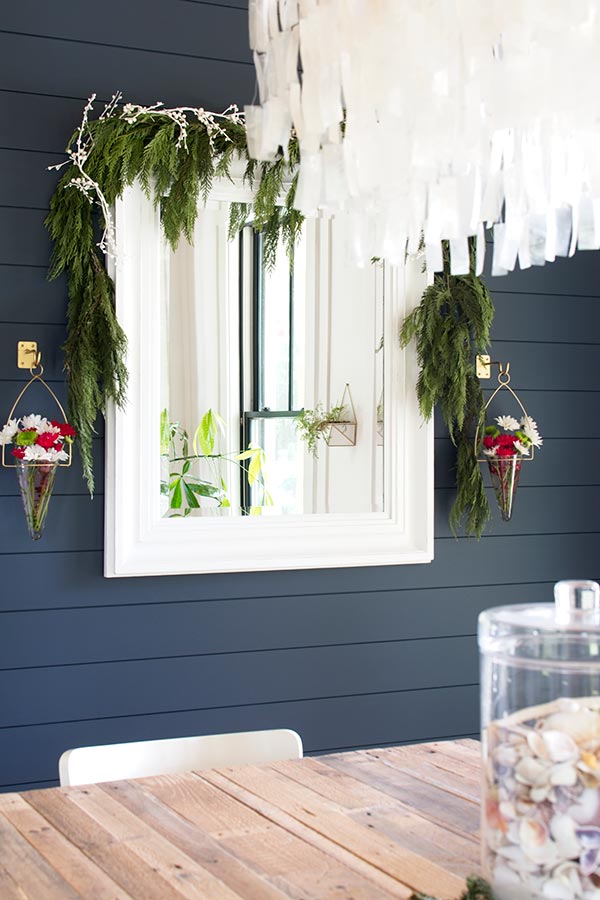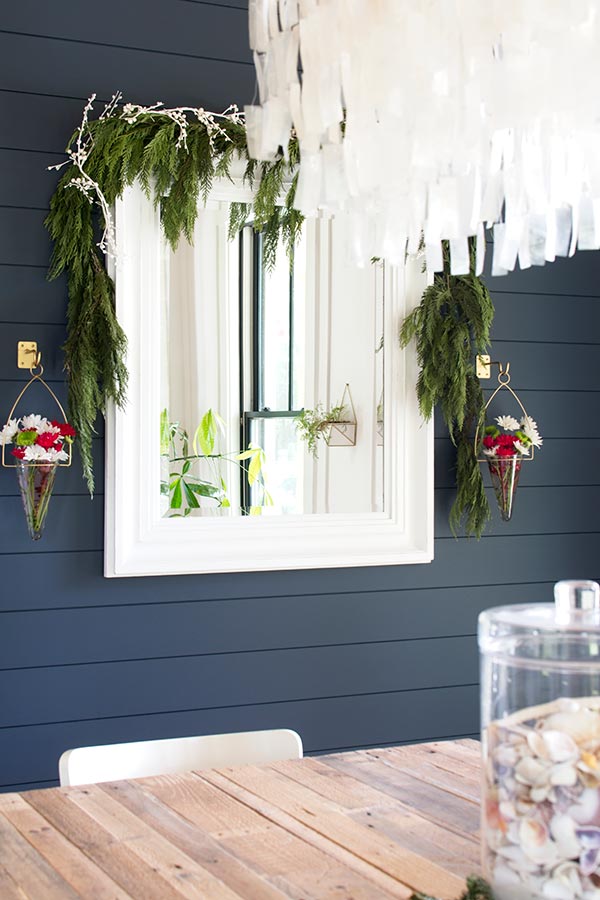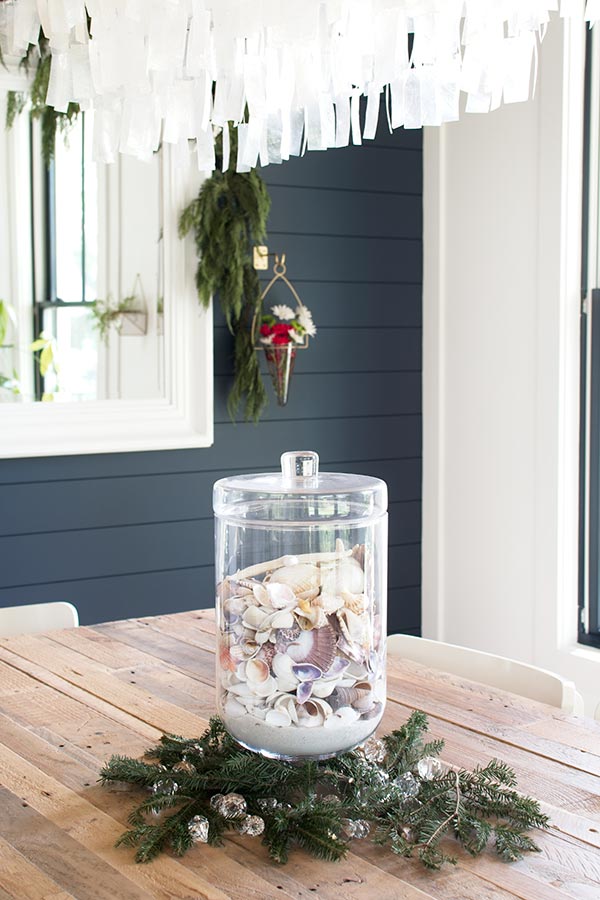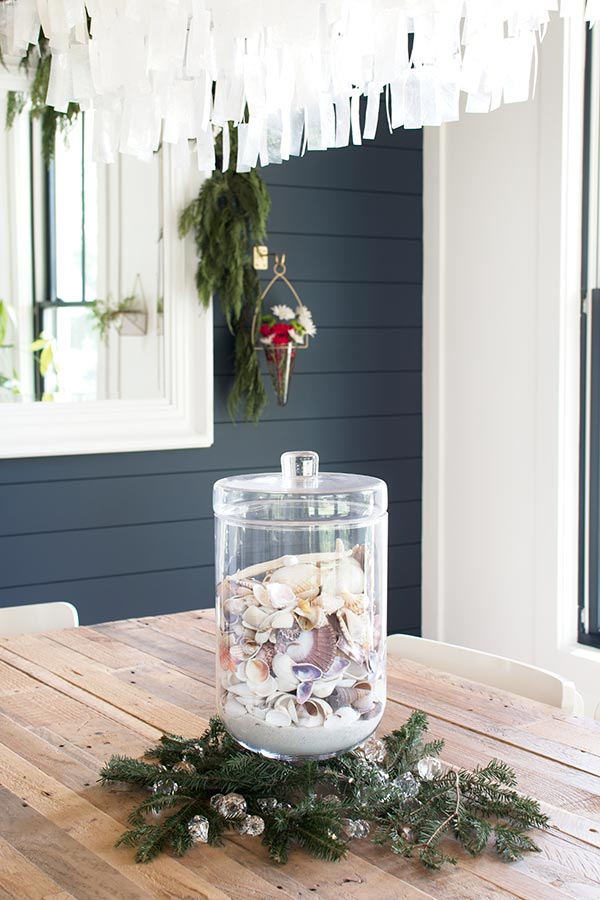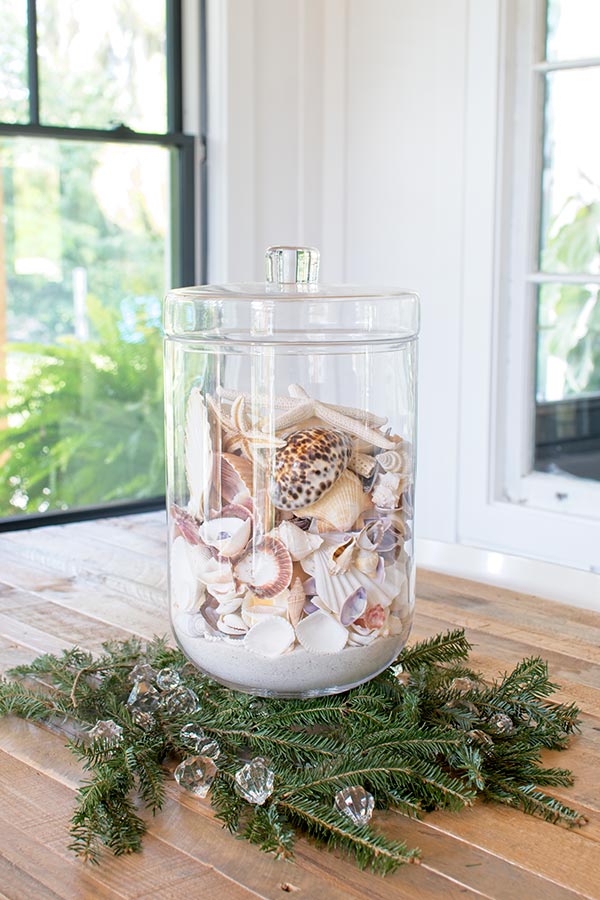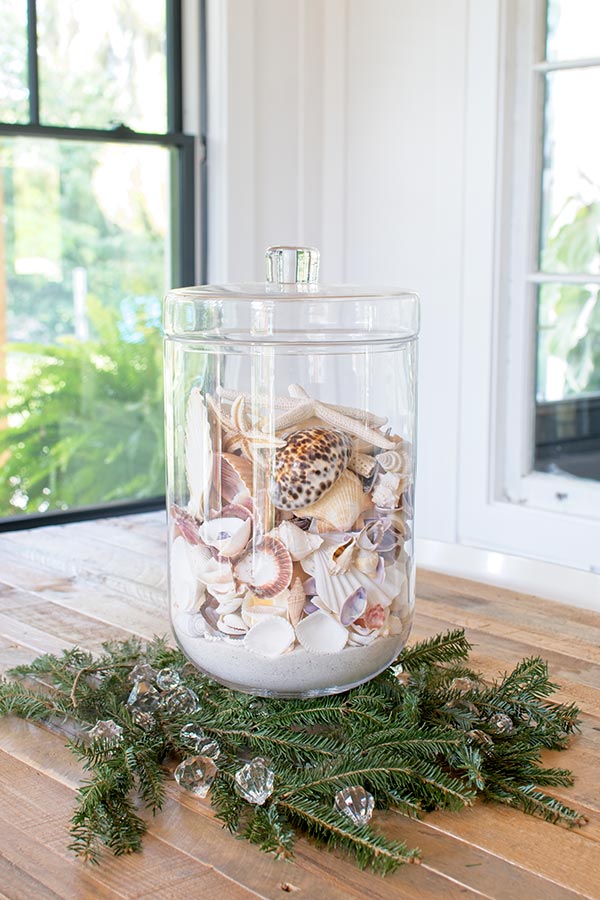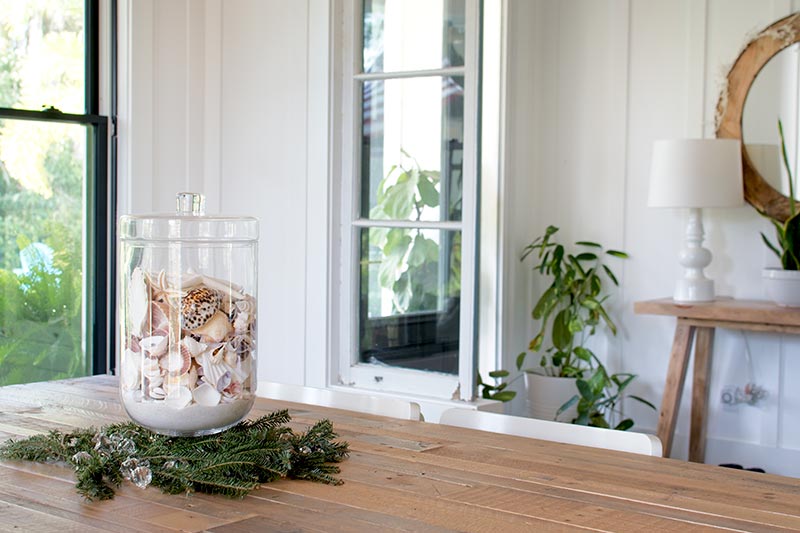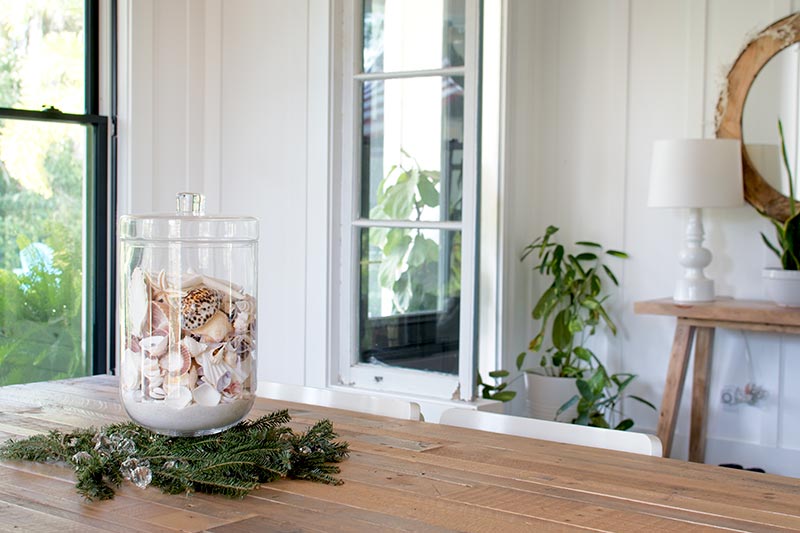 – OUR FOYER –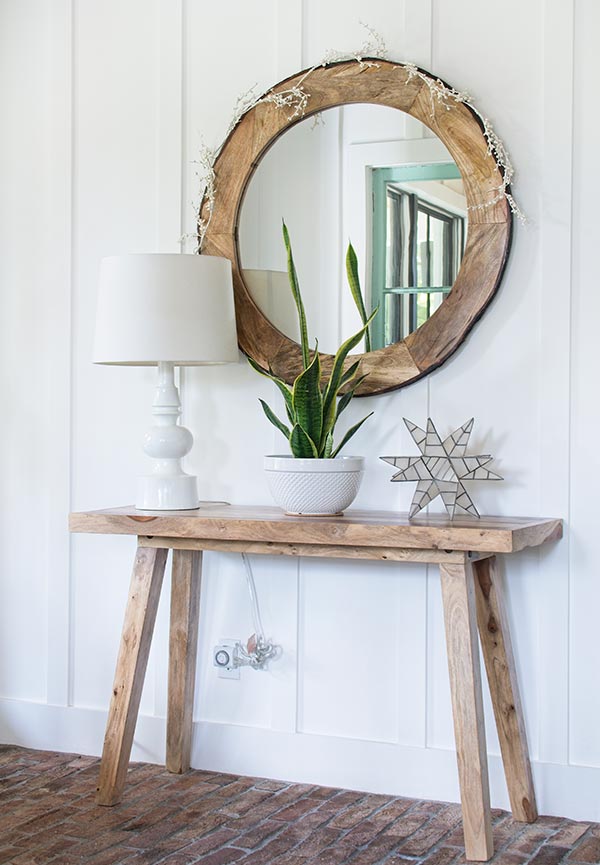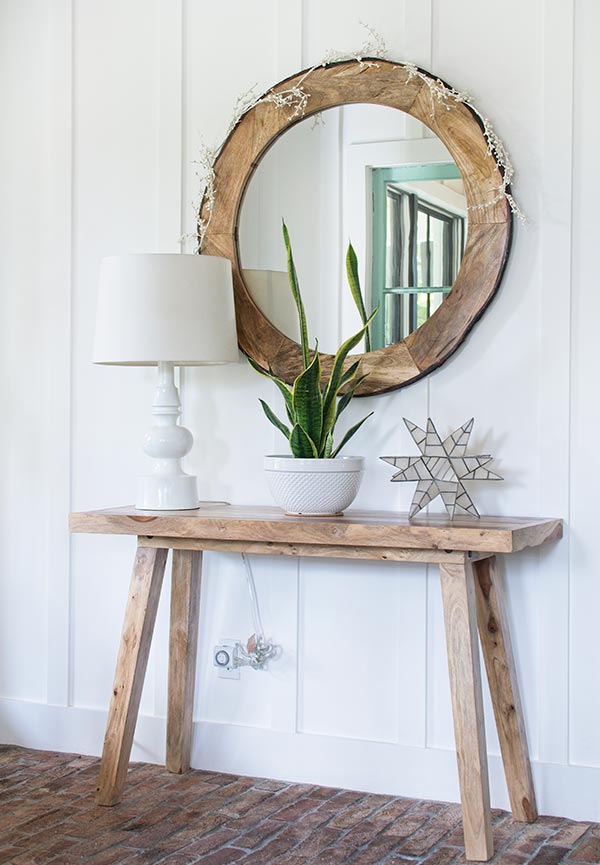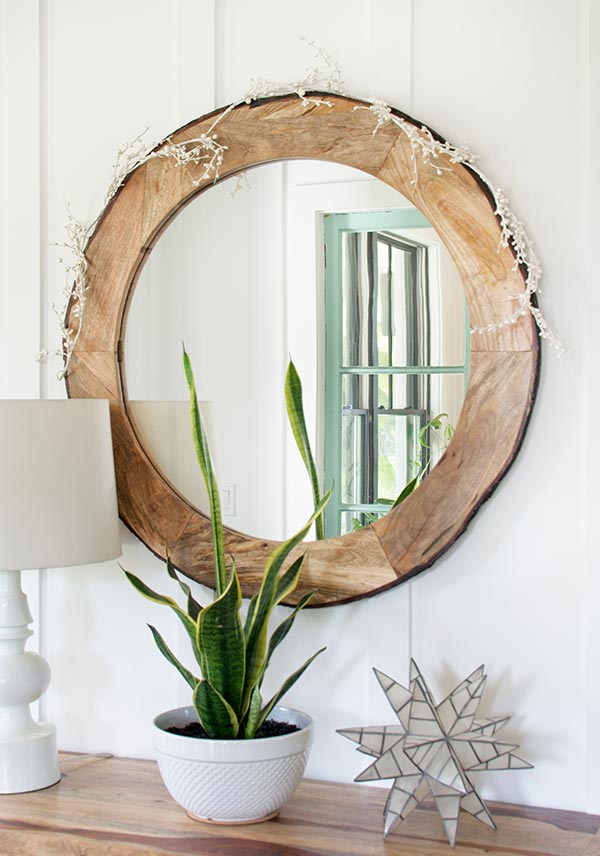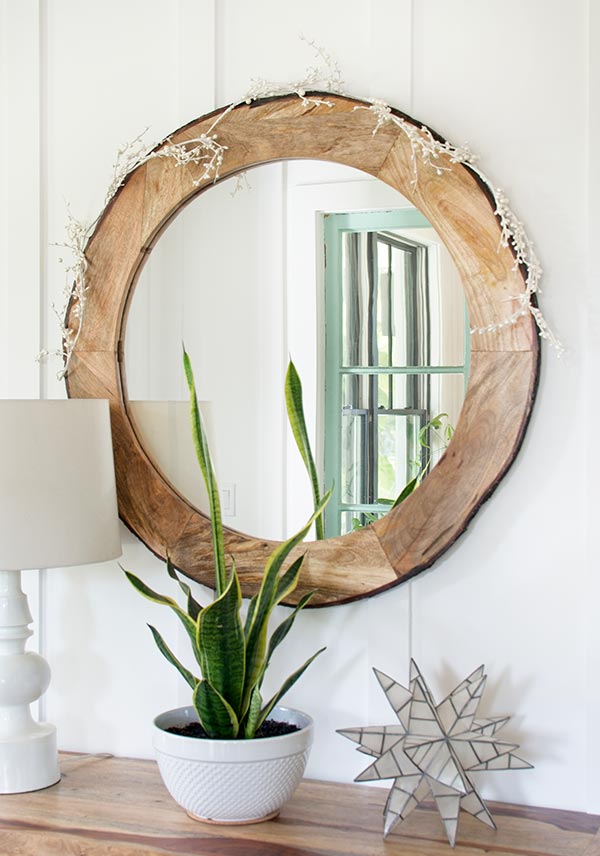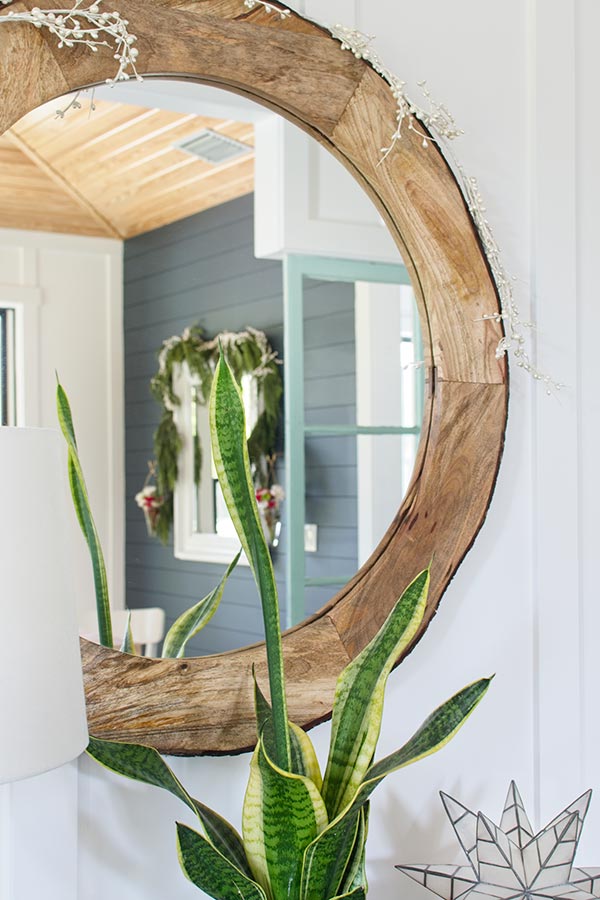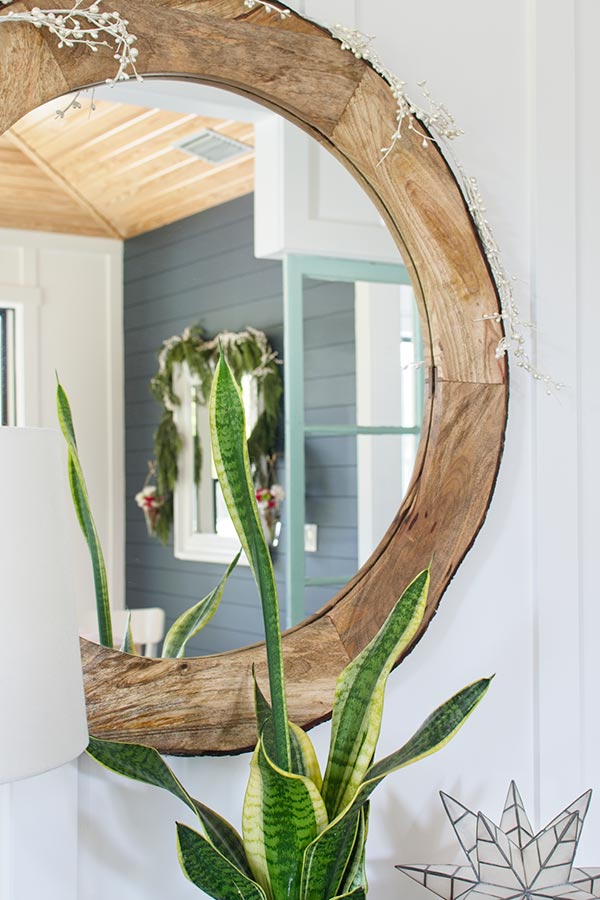 – OUR KITCHEN –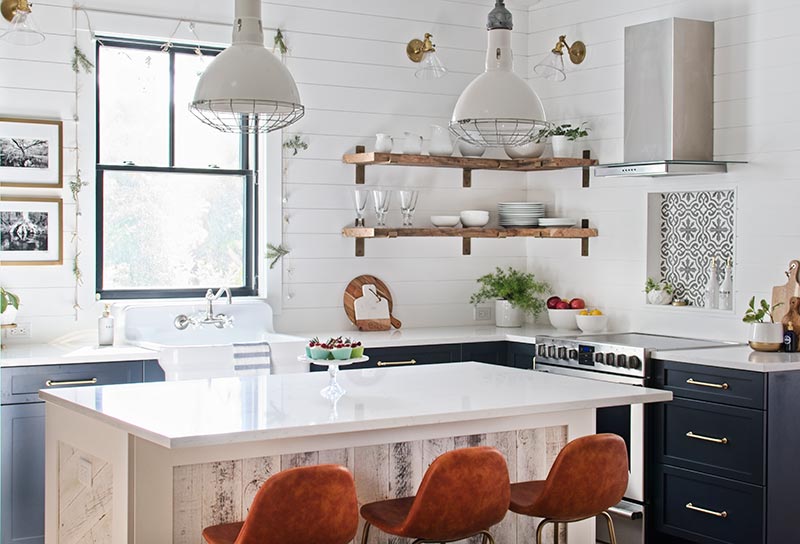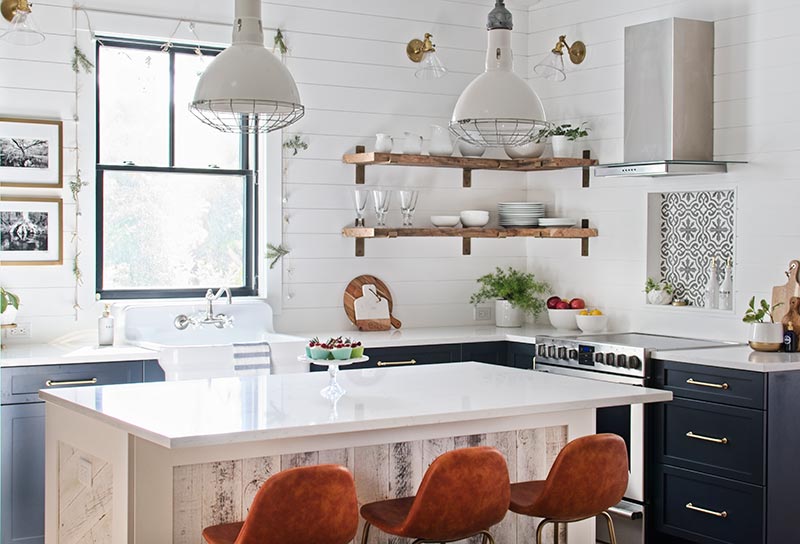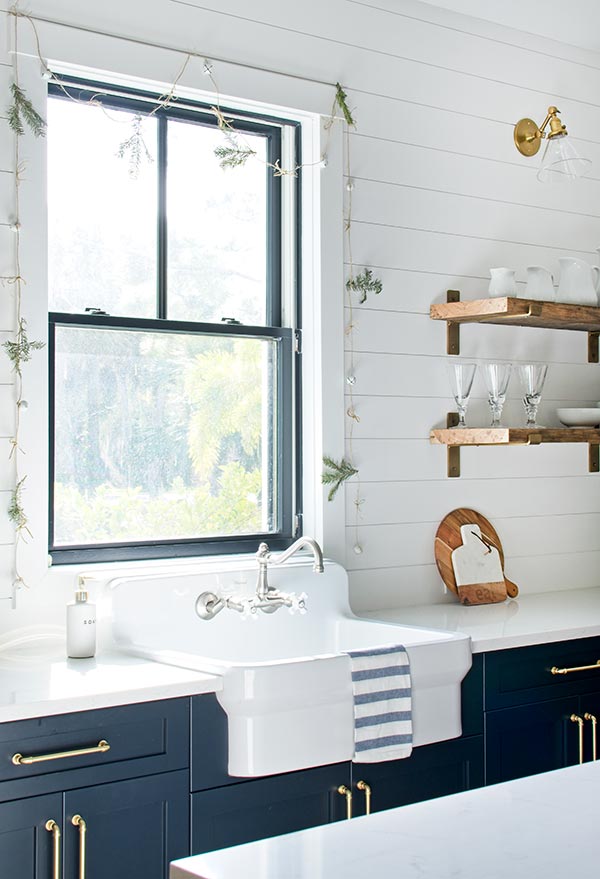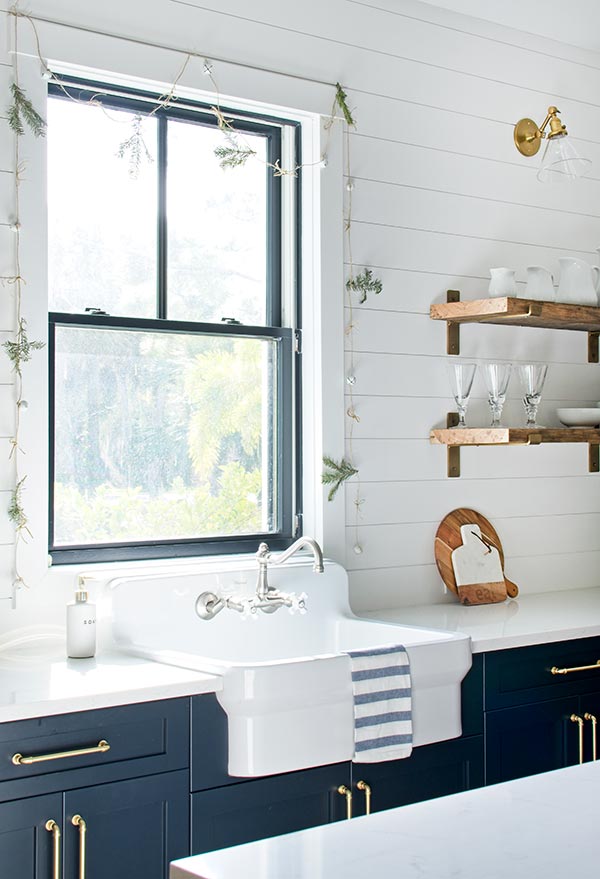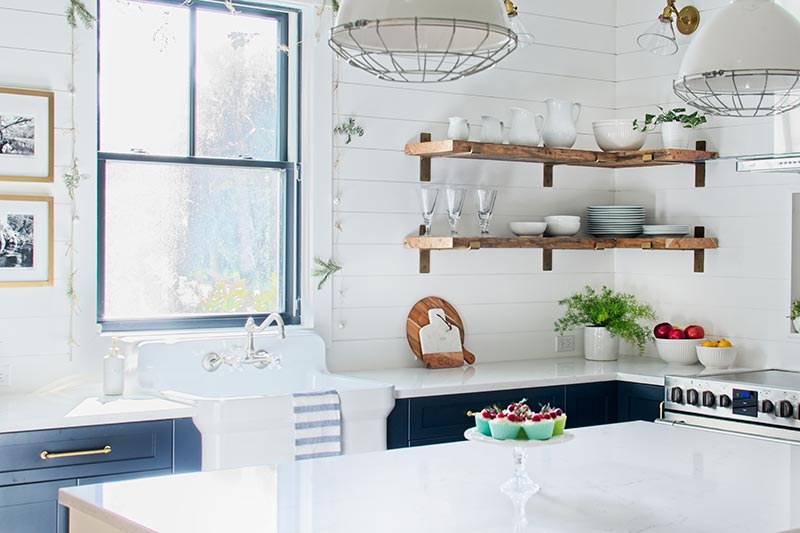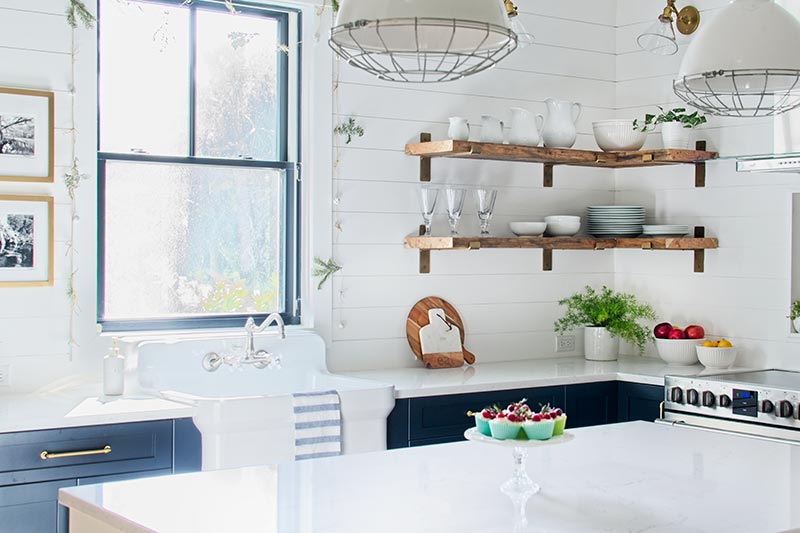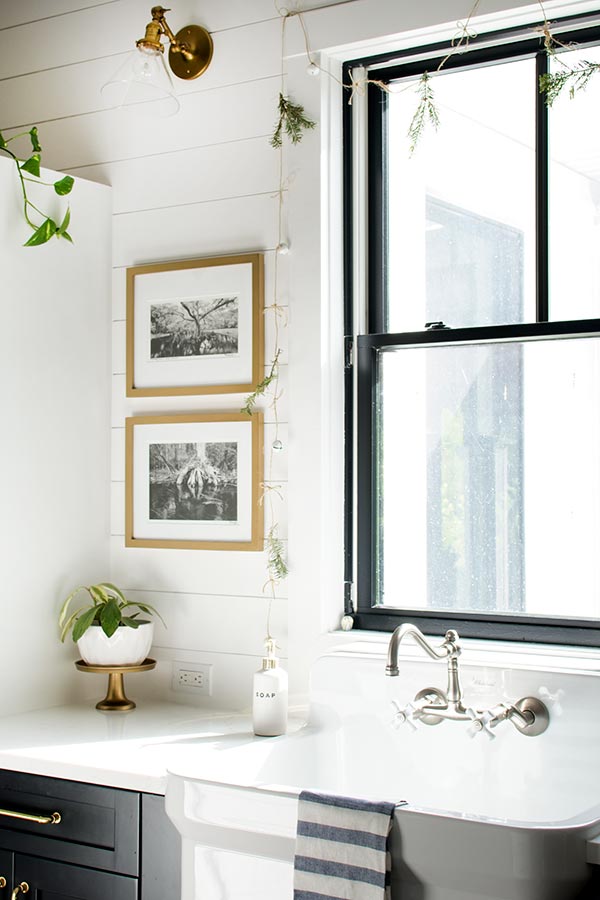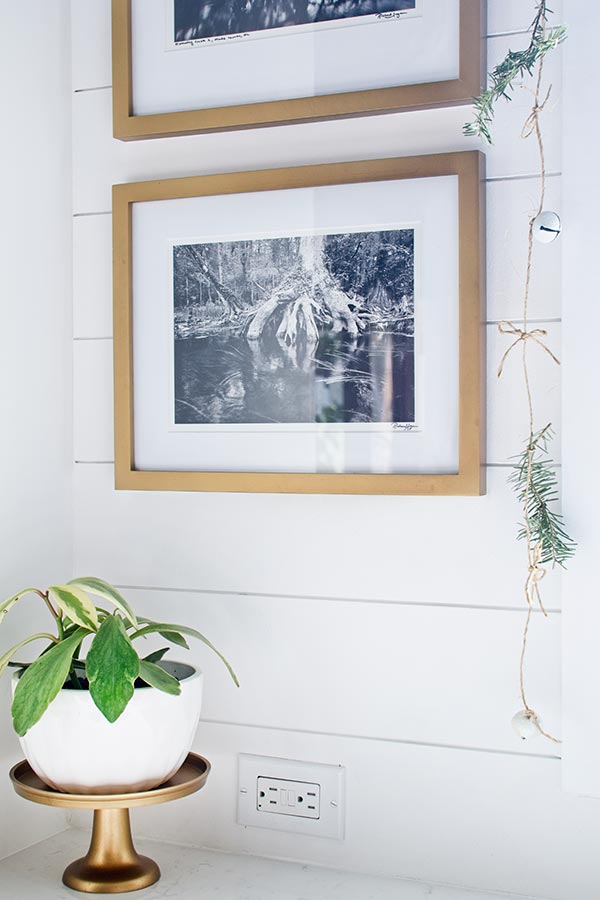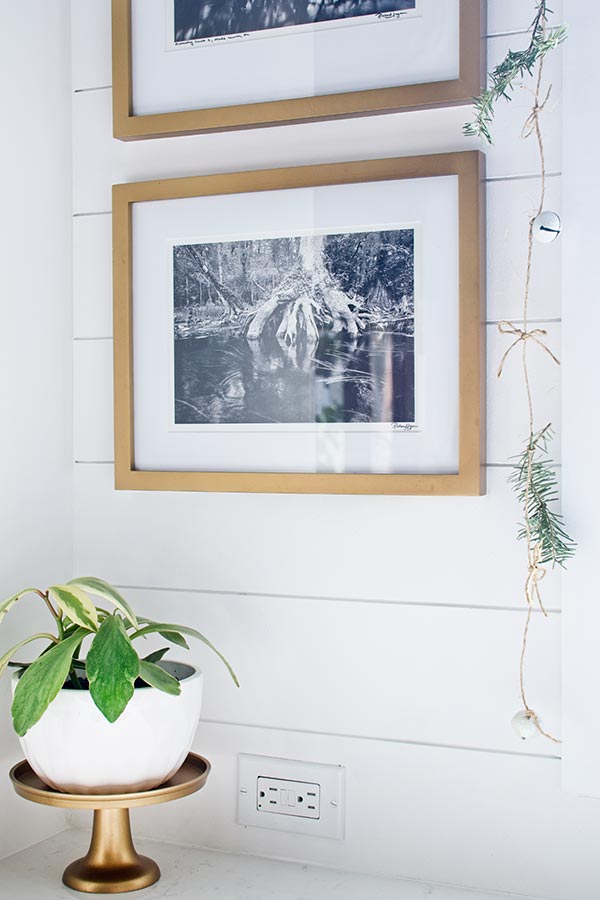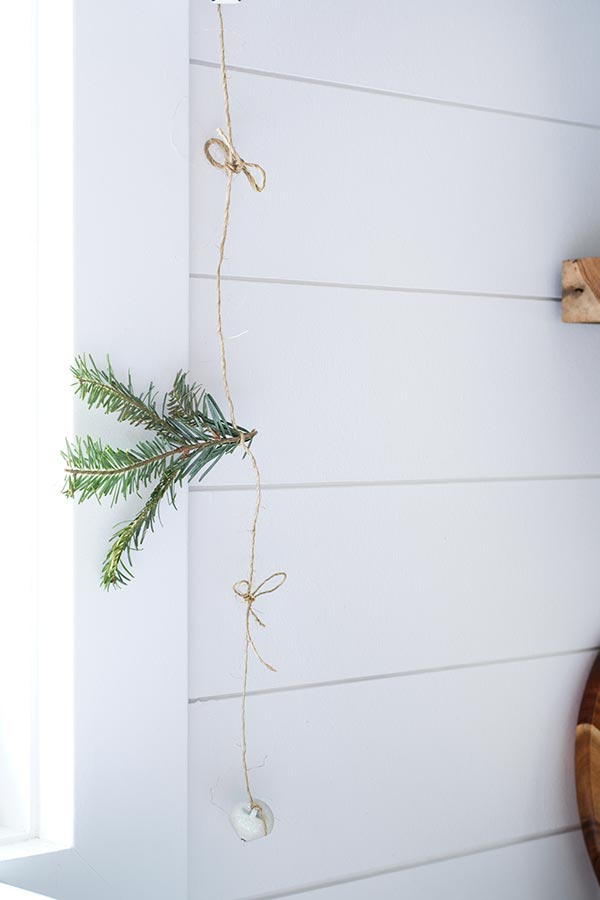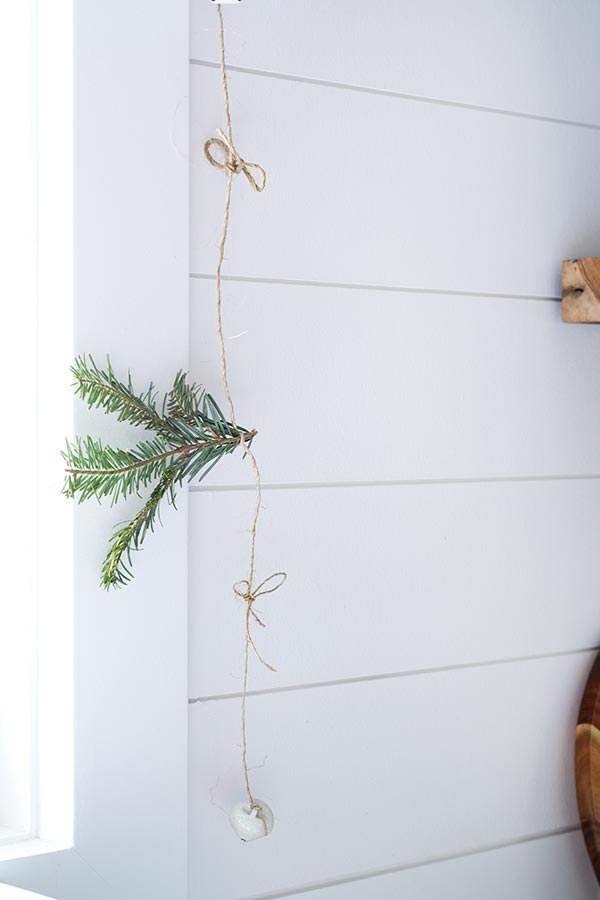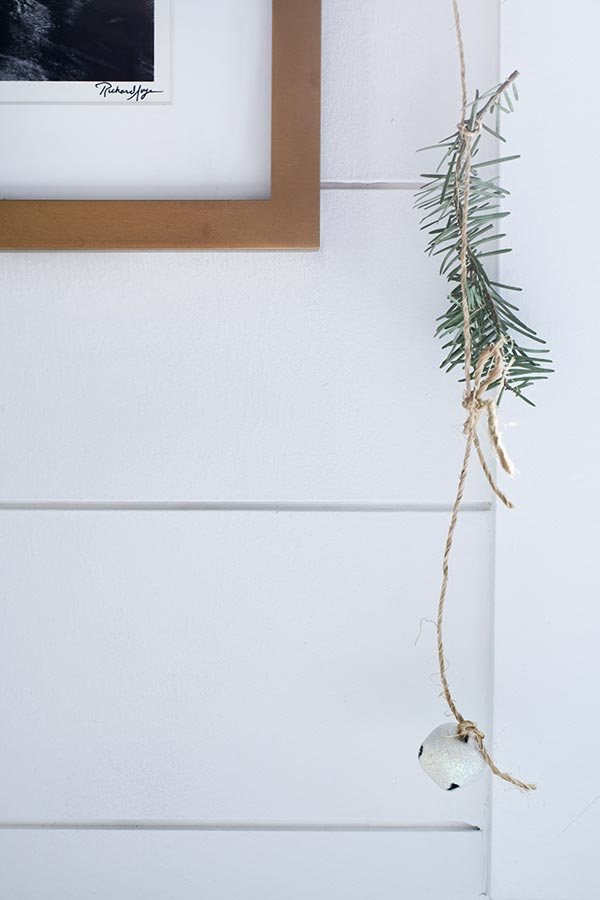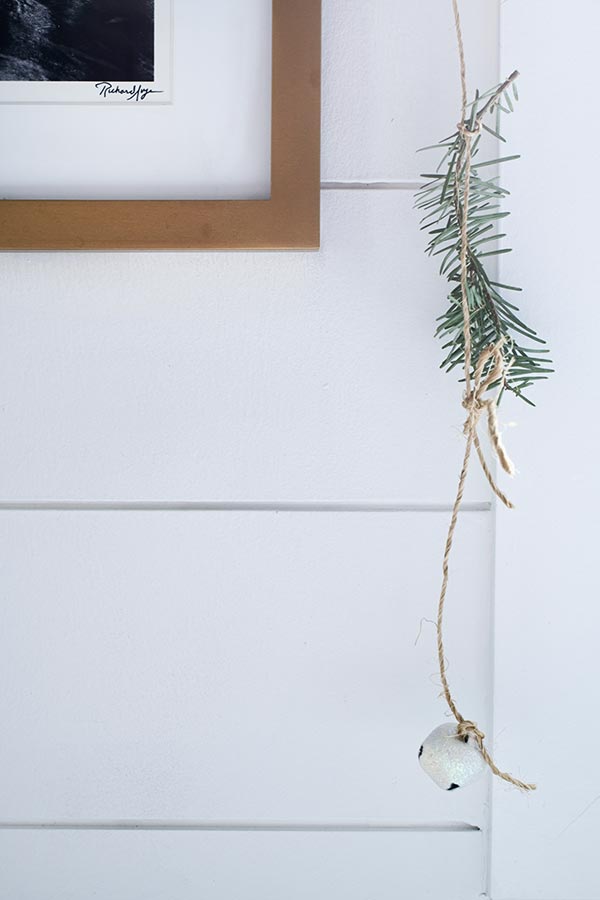 So are you a holiday decor maximalist or minimalist? What theme do you use when decorating your home for the holidays?  I'd love to hear all about your tips and tricks that I can use next year!
Thank you so much for following my blog and for letting me help you create your own lived-in, loved-in spaces!